Key Takeaways
Key Takeaways:
---
The best investors are mindful of two concepts regarding finding buyers for their properties: For starters, cash is king. Secondly, investors need to have as many buyers as they can. More often than not, this means it is necessary to look beyond a traditional buyers list to sell a property for a profit. While a buyers list is a fantastic tool for wholesalers, it's far from the only way to find cash buyers for houses.
For those looking to assign their contract to an end buyer, finding cash buyers will speed up the transaction and result in quicker profits.
If that sounds like something you could get behind, you're going to have to think outside of the box by using other strategies, in addition to your trusted buyers list. Continue reading to explore alternative methods for finding cash buyers that even new investors can implement.

---
[ Thinking about investing in real estate?
Register to attend a FREE online real estate class
and learn how to get started investing in real estate. ]
---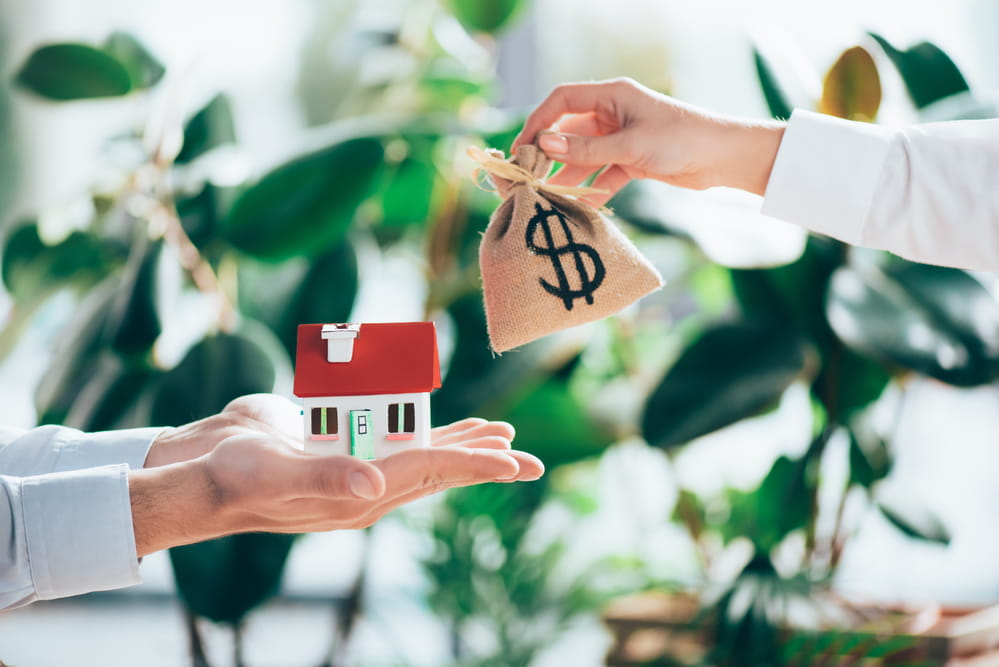 The Benefits Of Cash Buyers
For many real estate investors, there are few words better than "cash buyers." Not only can cash simplify a real estate transaction, but it can also lead to faster closing times and fewer complications. The reason for this is that, with cash buyers, there is no loan approval process. This can eliminate several weeks from the closing timeline, as buyers are not stuck submitting applications and negotiating the terms of a loan. Instead, investors will find that cash buyers are ready to offer and proceed with a deal right away. A shorter closing time can be greatly beneficial to investors, no matter their preferred exit strategy.
By eliminating the need for a lender, cash buyers also simplify the overall real estate transaction. For example, traditional lenders may be less inclined to finance a property with permit issues or title disputes. At the same time, cash buyers have agency over whether they want to tackle these issues themselves. Additionally, lenders often require a home inspection and appraisal (with stricter requirements in mind), leading to more back and forth between the buyer and seller. Together, these benefits can allow investors to move from deal to deal more quickly, potentially leading to increased profit margins overall. That's why building a cash buyers list is crucial.
The Drawbacks Of Cash Buyers
With all of the perks associated with cash buyers, there has to be a catch right? Not necessarily, but there are a few drawbacks to consider. First and foremost, cash offers often come in below market value. The speed of a cash transaction often means the price must go down — after all, the buyer wants a mutually beneficial transaction. While cash offers are not low by any means, they will almost always be lower than what you could get out of a traditional transaction.
Another important drawback to keep in mind is the validity of cash offers. Always, always, always confirm with the potential buyer that they have the money they say they do. You can do this by requesting a proof of funds document, such as a bank statement or other list of assets. This will help you weed out fake or undervalued offers, and get straight to the important stuff. Overall, pay close attention to cash offers and make sure the benefits outweigh the potential drawbacks.
Where To Find Cash Buyers
Cash buyers are not confined to a single demographic or industry. Anyone with a little extra money on their hands with the intent of buying real estate may be considered a legitimate lead. Therefore, relegating your search to a single buyers list neglects the unlimited potential that is all around us. So, instead of wholesaling your next property to a single buyers list, try looking "outside of the box" to find cash buyers for real estate deals.
If you already know where to find cash buyers, you are ahead of the game. However, if you need a few suggestions with where to start, the following list should get the ball rolling:

Craigslist
There are many ways to use Craigslist to find cash buyers. For starters, you should spend some time looking at the property listings. There, you will get an idea of what other homeowners are looking to accomplish. Many of the selling listings are actually from investors in your market. Even though they are selling, there is a good chance they are interested in buying as well. Reach out to them to see if they are actively looking for real estate. You can also make a note of any real estate agents who are promoting these listings. They often know a handful of investors they directly work with. Explain what you do and if they would mind passing your contact information along to their investors.
Real Estate Auctions
Many real estate investors still flock to a variety of types of property auctions in search of deals. They are armed with cash and are ready to move quickly. The problem many face is being outbid by a few entrenched players who dominate local auctions or others willing to pay too much. Many leave these auctions with their cash still in hand. What you need to do is to introduce yourself at these auctions. They need deals; you've got them. In fact, you can give them better deals in most cases. Be sure to let them know the advantages of working with you.
Personal Property Signs
Generally considered one of the most straightforward strategies exercised by those trying to find cash buyers, personal property signs are exactly what they sound like: signs placed on a subject property with the intent to market it. Not unlike bandit signs, personal property signs will direct interested buyers to your own contact information.
However, in addition to providing prospective buyers with a way to contact you, personal property signs are blatant in their attempts to sell. Whereas a bandit sign will typically be vaguer and suggest "we buy houses," personal property signs will state the home is for sale. Be sure to use bright colors and strategic placement to your advantage to maximize exposure.
Perhaps even more importantly, however, you'll want to memorize the property's details to answer any inquiries with an authoritative and confident voice. The more you can tell inquisitive callers about the property, the more likely you will foster a "hot" lead.
Tax Assessor's Website
Finding cash buyers may be as straightforward or as complex as you make it; other times, it's as easy as familiarizing yourself with a local tax assessor's website. If you don't know how to find cash buyers, spend some time navigating a local tax assessor's website. Browse the site for ownership information that may suggest a buyer's intent. You will want to pay special considerations to properties that investors own, as they are more likely to be willing and able cash buyers for your own home. There are a couple of telltale signs that an investor may own a home. The first, and most obvious sign, is that an LLC owns the home. Any home owned by an LLC would suggest it's an investment property. Second, be sure to keep an eye out for owners with multiple homes in an area. Anyone with more than a single property may be interested in adding another and represent a cash buyer.
Bandit Signs
Bandit sign campaigns is run in almost every neighborhood, and many people don't realize that they are a great source for finding cash buyers. All of the "we buy houses" or "close in 5 days" signs you see are potential buyers for your next deal. Signs should come complete with either an email or phone number that should be used to generate leads. In much the same way it's recommended to contact buyers and sellers from the MLS, you should reach out to the numbers found on bandit signs. Remember, you are providing them with a free source of leads. They have nothing to lose by you sending them a potential deal.
Real Estate Crowdfunding
One of the biggest challenges to finding cash buyers, especially in hot markets, is that many individuals have limited capital. They all want to invest, but many don't have the cash to take whole deals down themselves. Or, they may prefer to diversify what they have to minimize risk. Crowdfunding can be a great way to leverage the above strategies' benefits while reaching a larger and broader pool of capital.
Google Adwords
Pay-per-click (PPC) advertising campaigns using Google Adwords can be great. They can offer fast results with relatively predictable returns. Of course, many find that they are up against competition here, too. In healthy markets, they may be just one of a dozen Google ads. If they aren't dominating the search results with the real estate website and blogs, there are even more competitors per page of search results. However, with savvy keyword research, you can quickly learn how to stay ahead of the game. Focus on boosting your search rankings with targeted SEO, and then bid out everyone else to dominate the ad space. Completely push the competition off the page.
MLS
A good relationship with a local real estate agent will open many doors for your business. In addition to finding and selling properties, they can also provide valuable information from the MLS. Unfortunately, when most investors think of the MLS, they assume it is only used for running comparable listings. However, the MLS can do much more than that.
You can ask your real estate agent for a list of all-cash transactions over the last 90 days. The MLS should provide a good starting point between sellers without mortgages on the listing or deals that have closed with cash.
From there, you should reach out to these individuals to get an idea of what types of properties and deals they look for. First, it is a good idea to have a mini-application ready to store any information. Next, this information should be transferred to a bigger database, where you can store email addresses and other contact information. Finally, ask if they would be interested in receiving notifications the next time you have a deal that you think fits their criteria.
Real Estate Clubs & Networking Events
As good as it is to reach out to new contacts by email or phone, nothing beats face-to-face networking. You can find real estate investment clubs and meetings in just about any market. On top of that, they are great sources to find new buyers. In most meetings, there is an hour or so dedicated to the act of networking. This is your chance to connect with real investors who are doing business in your area. So reach out to as many people as you can with business cards in hand.
Not everyone you meet will be receptive, but the people you connect with will be valuable additions to your buyers list. The same is the case with networking groups. Almost everyone in a local group knows someone who is an investor. Explain to them that you are also an investor who is always looking to make new contacts. The more people you meet, the greater chance you will find new cash buyers.
Online Lead Capture Form
Another way to find cash buyers is through online lead forms. An online lead capture form is presented on your website and allows potential cash buyers to submit their own contact information if they desire to be added to your buyers list. This will allow you to send them email updates and information. Furthermore, you can increase traffic to your website by utilizing social media or any other form of online advertising by using these leads.
Public Records
Finally, you can find cash buyers through your local public record's office. Public records have information on every sale in your area. Access to this information varies among the county, but you can begin by Google searching your local area's public records. If a property was purchased through financing, specifically in states that use mortgages, the deed and the lien from the loan are recorded by the county. If a cash buyer purchased it, no lien would be provided. You can also search public records through a local title company. Then, you can find cash buyers by accessing a list of properties sold without a mortgage lien.
iBuyers
iBuyers, also called instant buyers, are companies that buy homes using real estate technology and third-party title companies. iBuyers are often real estate tech companies and purchase a high volume of homes each year to resell. They earn money by making minimal changes to properties and reselling them for slightly higher prices. The business model is heavily based on the volume of sales, making iBuyers an excellent option for anyone searching for a quick, all-cash transaction.
When searching for iBuyers, it's important to know that there are a lot of scams out there. Always mind your due diligence to determine if the company you want to work with is legit. Once you find an iBuyer, the company will determine an appropriate purchase price using market data. If the offer is accepted, a third-party title company will help facilitate the closing process. Some of the best iBuyers to consider are:
Offerpad

Opendoor

Knock

Orchard

Flyhomes
1. Offerpad
Offerpads offers a lot of flexibility for sellers, and also offers fast closing on the day of your choice. They also offer other perks and services that their competitors don't.
2. Opendoor
Opendoor usually offers less money for your house, but they make up for the difference in convenience and efficiency. If you're trying to sell a home quickly and easily, Opendoor is a great option.
3. Knock
Knock is unique in that they offer you a chance to sell your home after you purchase a new one. This means that unlike a typical home sale, you'll be free to look at homes and make a purchase before actually selling your home, however, it can incur costs if your current house sits on the market for a long period of time.
4. Orchard
Orchard allows you to exchange the current equity in your home for the purchase of a new home, and then selling your old home after the purchase. Orchard is a bit more selective in the houses that they will accept for their program, with them usually choosing newer homes rather than older ones.
5. Flyhomes
Flyhomes offers a lot of flexibility when it comes to buying and selling your home, and the worst case scenario is that you end up getting the appraised value for your home rather than the fair market value. If you want something simple, Flyhomes is a great option.
Open Houses
Yet another strategy is to attend open houses in the nearby area, specifically for fixer upper properties. These events are likely to attract cash buyers looking for their next deal. Investors can attend, network, and identify potentially interested buyers. Search online real estate listing websites, like Trulia or Zillow, in addition to asking local agents you may know for any upcoming open houses. Try to focus on other real estate investors and have your pitch ready in case you find a potential lead.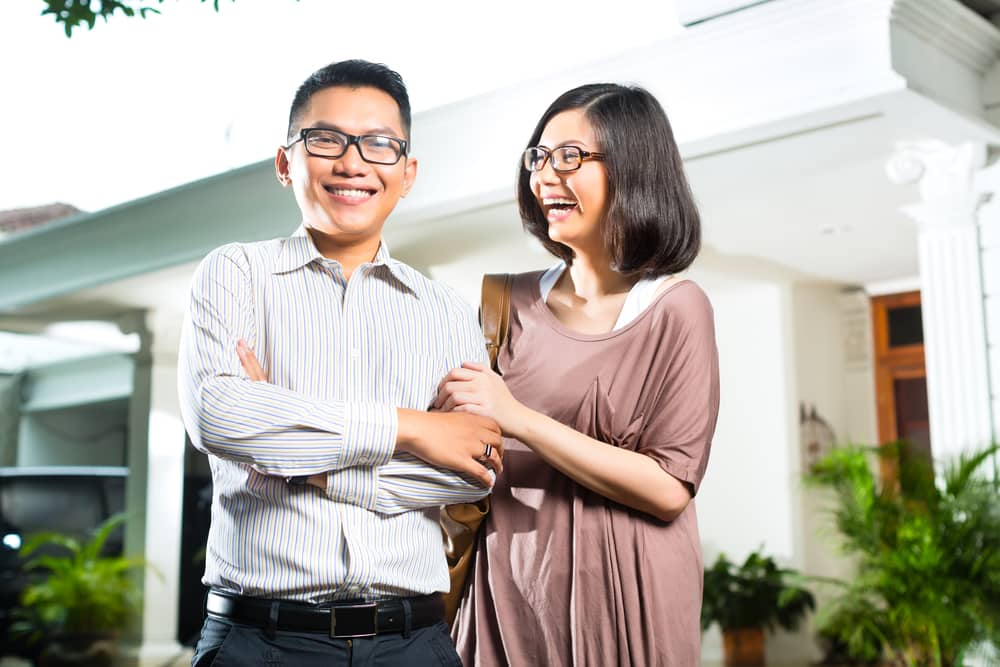 How To Sell Your House For Cash
Selling your house for cash is often a much quicker and less stressful approach than the traditional house-selling method. The first step when selling your house for cash is to find a buyer who offers cash buying services, and request an offer from them. You can also let them know if you're open to doing any repairs, or if you're selling the home "as-is" and want the offer to reflect that.
Next, the house is looked at by the potential buyer and they put together their offer. They will then send you a contract with the offer, and you can decide if it's good enough to accept or if you want to decline it. You should always make sure that a potential buyer is who they say they are, and that they can provide proof of funds to you. Choosing a reputable company is a great way to avoid getting scammed and falling into legal issues.
Next up, the house may be appraised and inspected by a licensed inspector to make sure everything is good to go. Not all cash buyers will utilize this step, but some may. After the house is inspected and approved, it's time to close. Closing on a cash deal can take only 10 days to two weeks, as opposed to the almost two month average for traditional deals. Finally, the title will be cleared and you will receive your cash!
It sounds simple, and it usually is, but there can be some issues that come up along the way. Just make sure to do your due diligence, choose a reputable buyer, and make sure that you have all of the paperwork needed to complete the deal ahead of time.
Cash Buyer Alternatives
When selling your home, remember that you will be paid regardless of whether you are working with a traditional or a cash buyer. While cash buyers can offer several benefits, you may find conventional buyers to be just as appealing. In some cases, they may be willing to look past a few cosmetic issues or repairs. This can be settled during the negotiation process. A cash buyer can be a great way to sell your property in its current condition, but conventional buyers are a viable alternative.
If you are having trouble securing a cash buyer or traditional offer, consider offering a rent-to-own option. This essentially involves renting the property to someone and allowing a portion of their rent to go towards buying the home. Rent-to-own agreements are a great way to avoid a typical transaction and create your own terms of agreement for the sale.
Summary
Today's real estate investors have come to rely on their buyers list for quick and efficient transactions. What better way to find cash buyers than to resort to the same list of trusted contacts that have come through in the past? A buyers list is, after all, an investor's most trusted source for completing sales under specified conditions. Increase your chances of finding cash buyers by looking beyond your buyers list and implementing some of the strategies listed above.
---
Ready to start taking advantage of the current opportunities in the real estate market?
Click the banner below to take a 90-minute online training class and get started learning how to invest in today's real estate market!