by Than Merrill | @ThanMerrill
Are you tired of paying off someone else's mortgage? Does the fact that you are not able to make decisions on the aesthetic aspects of your home upset you? Are you ready to start building up equity?
If you answered yes to any of the above questions, it sounds like you are ready to become a first-time homebuyer. 
The process that occurs with home ownership is not an easy one and involves making sure you have all of your ducks in a row, so to speak. You might feel ready to become a first-time homeowner; however, there are a lot of qualifications many people often forget.
You have to see how big of a loan you qualify for, you must have additional costs — like the down payment, closing costs, and an escrow deposit — available and liquid, and you must learn to be an expert negotiator.
Those soon to be first-time homebuyers should take our short quiz to discover whether or not they are truly ready to begin their search, or if there are still areas in their financial lives that need improvement.
If you score a 10 out of 10, there is no chance a seller will reject your offer!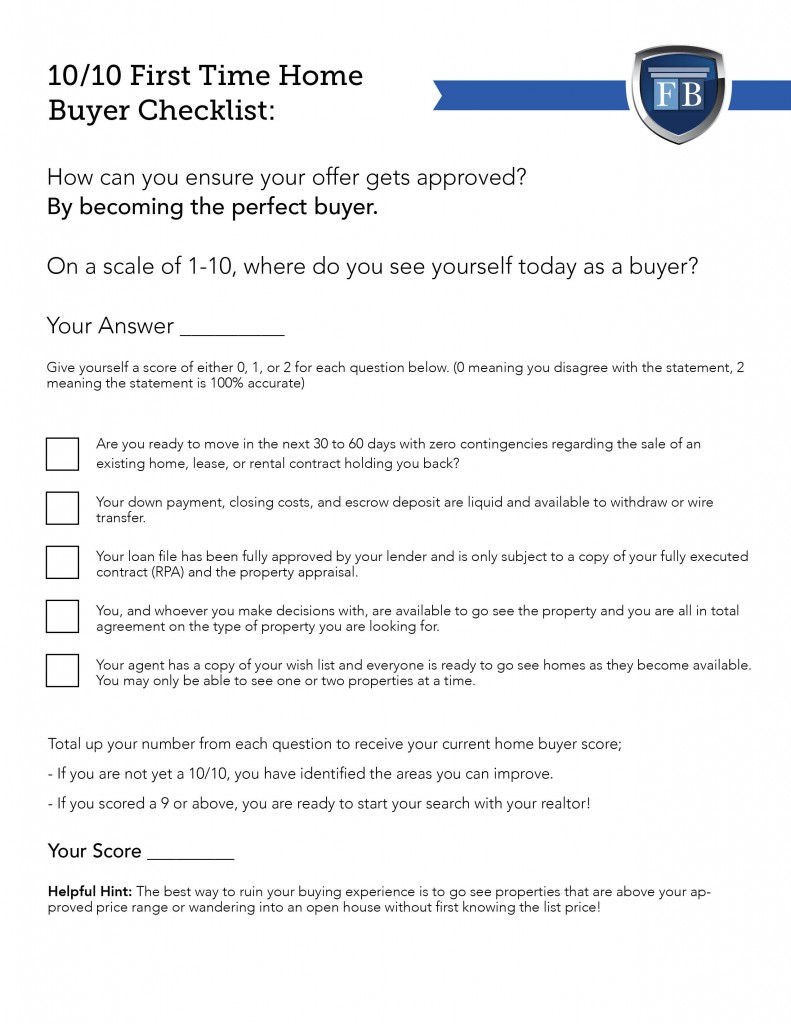 Click Here to Download our worksheet and complete it with your spouse or other roommates: first-time-home-buyer-checklist!
🔒 Your information is secure and never shared. By subscribing, you agree to receive blog updates and relevant offers by email. You can unsubscribe at any time.