Key Takeaways
A HELOC uses the equity in a home or investment and provides homeowners or investors with extra cash necessary to perform home improvements .
One challenge that comes with using a HELOC for an investment property is finding a qualified lender..
One lesser-known benefit of using a HELOC is to consolidate your debt.
---
While there are some challenges that may come with securing a home equity line of credit, the benefits are often worth the cost. If you're looking for ways to upgrade your home, boost your credit, or consolidate your debt, a HELOC may be the way to go. But don't worry if you can't qualify! You can still consider a refinance, home equity, or personal loan. Keep reading to learn more.
What is a HELOC?
A Home equity line of credit (HELOC) is a homeowner loan for some maximum draw, as opposed to a fixed dollar amount, that is backed by the lendee's equity in his or her home (similar to a second mortgage). Different from a regular mortgage, which is typically paid out in full at closing, a HELOC is a lender's promise to advance the lendee up to the set amount at the time of your choosing.
Most HELOCs have set "draw" periods where the borrower must use the credit and another period where he or she must repay the loan. Borrowers are typically given five to 10 years where they are required to only pay interest while repayment periods are typically 10 to 20 years.
---
[ Need money to invest in real estate? Use this 7-Figure Fundraising Kit to get the capital you need ]
---
How Can You Use A HELOC On Rental Property?
Using a HELOC on an rental property investment is an ideal wealth-building strategy for savvy investors — only if done correctly. For one, investors can borrow money against the equity in one rental property to fund the purchase of another. In addition, investors can use a HELOC to fund home improvements for their rental properties just as a homeowner would to their primary residence. Investors can also use HELOCs to pay off other high-interest debt if necessary. Because rental property mortgages generally carry a higher interest rate, smart investors can also get a HELOC on their primary residences to pay off the mortgages of their investment properties.
While it is quite possible to use a HELOC on rental properties, there are challenges investors must overcome. Firstly, it can be difficult to find a lender. Most lenders are willing to lend to homeowners because if a homeowner fails to pay their mortgage, they could wind up homeless (and homelessness is a pretty good incentive to stay current on a mortgage account). This incentive is absent on investors with rental properties. It also may be difficult for investors to even qualify for a HELOC. HELOC lenders look at debt-to-income ratio, credit score, other open accounts, and lendee's available cash cushion. While many investors are positively cash flowing, it doesn't necessarily mean they have excess liquid capital or a great debt-to-income ratio.
It may be easier and more likely to qualify for a line of credit on a primary residence, investors (and homeowners) can experience great benefits if they do choose to pursue the HELOC route.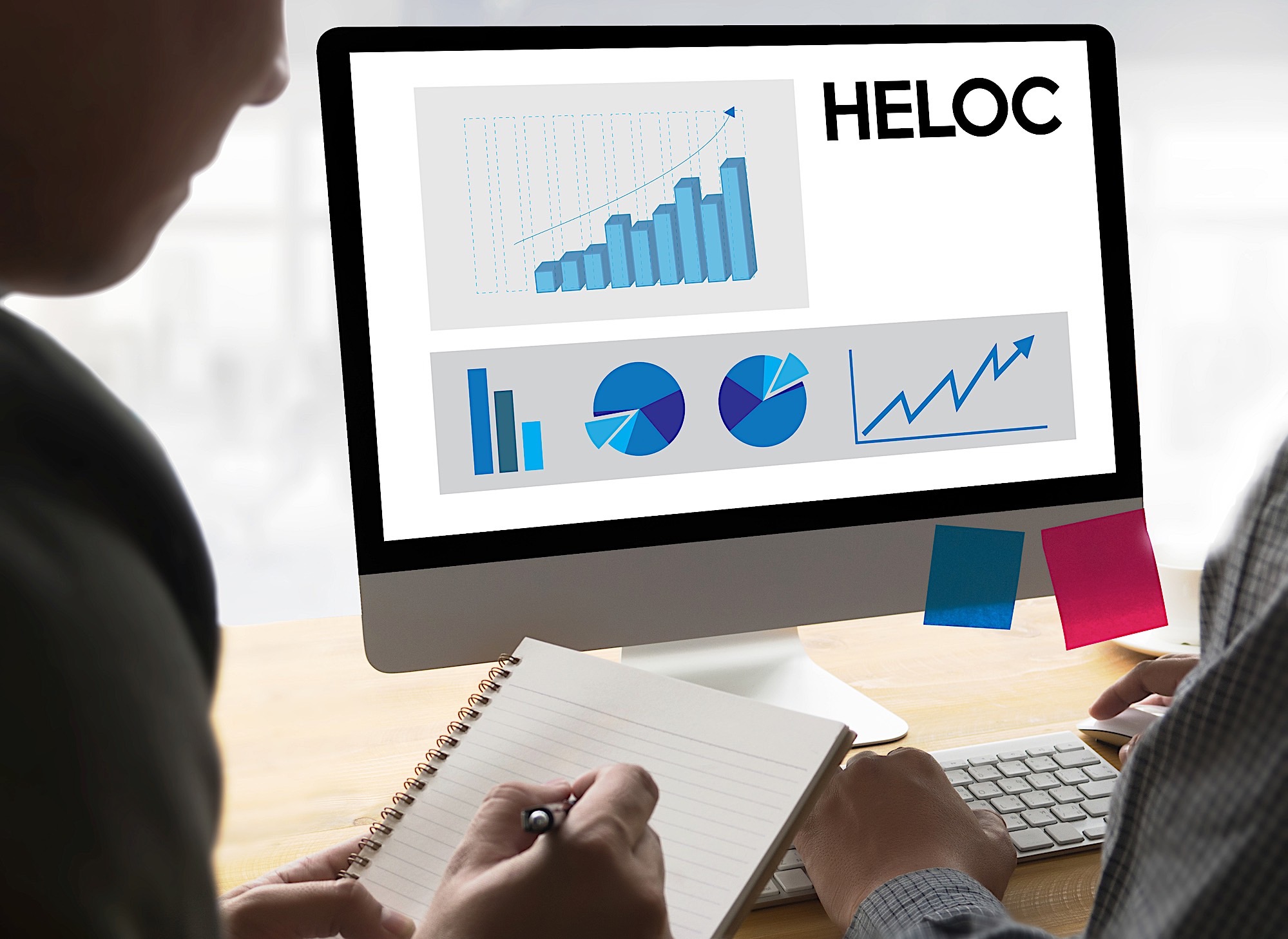 Top 5 Benefits Of HELOC
When it comes to financial stability, both homeowners and investors should be prepared with a plan. Using the equity in a home or investment property to pay for home upgrades or to cover unexpected expenses (in the form of a HELOC) can be a great option for those who are financially healthy. Keep reading to discover more ways to use your home as a valuable tool.
Finance Home Improvements. One of the most common ways both homeowners and investors use HELOCs is to finance home improvement projects. In fact, the interest you pay on a home equity loan is usually only tax deductible of use use the money for home-related projects (i.e. not for the purchase of a new car or vacation ticket). If you are a homeowner in a position to pay down a loan quickly, using a HELOC is a great option. However, if you believe it might take you longer the five years to pay down the loan, a refinance or cash-out refinance might be your best bet if you can secure a lower, fixed-rate interest.
Consolidate Debt. One of the best ways to consolidate credit card debt, other debt, or cover the finances that accompany a family emergency is by using your home's equity. If unexpected expenses arise and you don't have an emergency fund in place, using a HELOC is an effective way to access capital fast. The interest may not be a tax deductible (if you are using a HELOC to pay for, let's say, medical expenses) but HELOCs still typically come with lower interest rates than other debt consolidation vehicles. Paying this interest will also likely be cheaper than incurring capital gains that come with selling other investments, especially if you know you only need the funds for a short period of time.
Move With Ease. If you are a homeowner who is planning to move but you still need a little extra capital to fund your new down payment (or other moving expenses), using the equity of your current home as a financial tool can be a smart move. Note however, that you typically won't qualify for a HELOC if your home is already on the market; so be sure to plan ahead!
Dip Into Savings. Fun fact: most Americans carry the bulk of their savings in retirement accounts and plans like 401(k)s. However, withdraws from these accounts before the age of 59 ½ are subject to income taxes and possible penalties. This means, if you're a homeowner or investor who needs to withdraw money for short-term expenses early, you're not getting the biggest bang for your buck. So if you need additional capital before you retire, tapping into your HELOC can be helpful.
Boost Credit. When a lender approves your HELOC application and you begin to make payments on the loan, the account will appear on your credit report. And guess what is the number one factor that affects your credit score…that's right — your payment history with creditors. Once you begin to make consistent payments, it is likely your score will improve. Additionally, your credit rating will improve if you use less than 30 percent of your line of credit spending limit.
Are There Any Alternatives to HELOC for Investment Properties?
While there are numerous benefits that come with using a HELOC on your home or investment property, there are alternatives to HELOCs that are still desirable. The following are a few examples:
Home Equity Loan. The only slight difference between a HELOC and a home equity loan is the way borrowers are able to access their lines of credit. HELOCS have an open-ended line of credit similar to a credit card while a home equity loan is typically set.
Cash Out Refinance. If you are unable to use a HELOC, which is essentially a second mortgage, consider refinancing your first mortgage. When you take out a new loan that is bigger than your existing one, there is typically cash left over for you to use however you wish (hence the name, "cash-out" refinance). If you can get a lower interest rate, this strategy is a great alternative to HELOCs.
Personal Loan. When most people think about personal loans, they typically think about borrowing a few thousand dollars, but there are some personal loans that let individuals borrow up to $35,000. Personal loans come with lower set-up costs than HELOCs and refinances, so if you need a little extra cash for just a short period of time, you're in luck. Keep in mind however, that these loans typically come with higher interest rates as the loan is not backed by an asset.
Have you had experience using a home equity line of credit for your investment property or primary residence? Share your stories in the comments below.
🔒 Your information is secure and never shared. By subscribing, you agree to receive blog updates and relevant offers by email. You can unsubscribe at any time.