Key Takeaways
All indicators suggest the Honolulu real estate market is about as healthy as they come.
Real estate in Honolulu is in high demand, and should be for the foreseeable future.
Investors interested in the Honolulu real estate market should consider the buy and hold options made available to them.
---
The Honolulu real estate market is about as healthy as they get. Median home values have been on the rise for the better part of a decade and, as a result, only a small percentage of homeowners are without any equity in the area. More specifically, however, Zillow estimates that only 4.5% of the homes in Honolulu are currently under water, whereas the national average is more than twice that — 10.4% to be exact. On top of that, demand remains robust and plenty of activity looks to be on the horizon. It is worth noting, however, that Honolulu hasn't been able to escape the same inventory crisis facing the rest of the country, even isolated out in the Pacific Ocean. While demand is, in fact, persistent, there simply aren't enough homes to keep pace. It is, therefore, safe to assume prices will continue to ascend for the foreseeable future, making the prospects of Honolulu real estate investing attractive.
Median Home Price Honolulu
At $662,636, the median home value in the Honolulu real estate market is more than three times the national average, according to Zillow. At their current value, homes in Honolulu are up approximately 2.9% from this time last year, when median home values were somewhere in the neighborhood of $644,000. The last 12 months of appreciation are anything but a fluke, as homes appreciation rates have been firing on all cylinders since the recovery gained traction. In that time, since the first quarter of 2012, the median value of real estate in Honolulu jumped from about $473,000 to what it is today. For those of you keeping track, that's an increase of $189,636 over the course of about six years, according to Zillow's calculations. And for what it's worth, appreciation rates have shown no signs of slowing down anytime soon. Thanks, in large part, to high levels of demand in the Honolulu area and relatively low inventory levels, prices should keep rising. In the next 12 months, it shouldn't surprise anyone to see home values jump an additional 2.5%. If that's true, and appreciation rates meet expectations, median home values in the Honolulu real estate market could flirt with a $680,000 valuation.
If you are interested in Honolulu real estate investing, I urge you to consider the trend in appreciation rates affecting the city. With prices as high as they are, it may be time to reevaluate your investing strategy. More specifically, now may be a great time to consider a buy and hold tactic. That way, months (or even years) of rent could offset the high prices required to acquire properties in the area.
---
[ What's the best investment strategy for YOU? Take "The 10-Minute Real Estate Investor Personality Test" and find out ]
---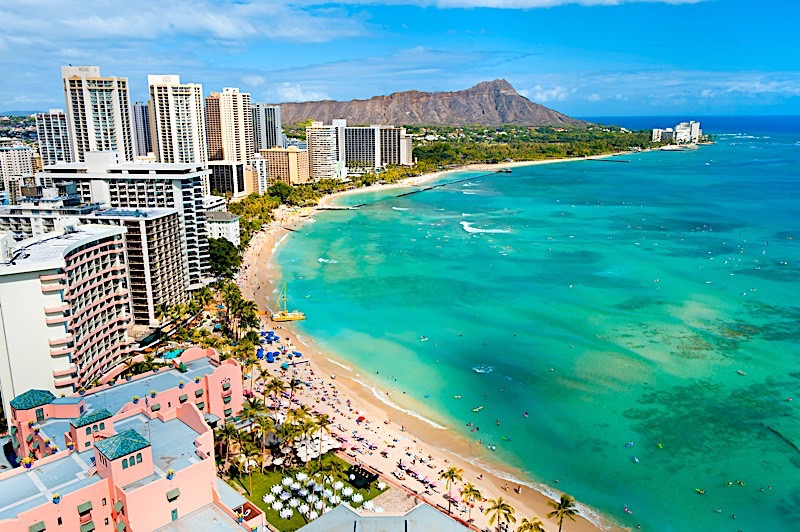 Honolulu Foreclosure Trends & Statistics
Historically high appreciation rates have really helped the foreclosure situation in Honolulu; equity has finally returned to homes in the area, and then some. As a result, foreclosure have been on the decline, dropping 29% from last month, and an impressive 67% from this time last year. Following the drop, RealtyTrac has identified approximately 222 foreclosures resident in the Honolulu area.
Foreclosures, or distressed properties as they are commonly referred to as, typically represent an opportunity — one that savvy investors should be able to capitalize on in the Honolulu real estate market. If for nothing else, foreclosures can often be had at a discount, and Honolulu is no exception; you just need to know where to look.
According to RealtyTrac, more than half of the distressed properties in Honolulu are considered pre-foreclosures — 64.7%, to be exact. That means the homeowners have been given a notice of default for neglecting to comply with their mortgage obligations and are, therefore, at risk of falling into foreclosure. What's more, those notices of default are publicly recorded, meaning Honolulu real estate investors can find them by taking a quick trip to their local courthouse. In other words, if you are interested in investing in Honolulu real estate, browsing your local courthouse for pre-foreclosures isn't a bad place to start.
Honolulu Real Estate Market Predictions
The Honolulu real estate market is currently one of the most expensive in the country, and all signs point to things remaining that way for at least the foreseeable future for one specific reason: inventory, or a lack thereof. You see, it's reasonable to assume that home values have reached their current level because of the same supply and demand issue facing the rest of the county. Honolulu remains a desirable place to buy real estate, but there simply aren't enough home up for sale. As a result, the basic principles of supply and demand have allowed homeowners to increase their sales prices. And since it doesn't look as if any new inventory is expected to hit the market anytime soon, Honolulu real estate investors should expect prices to keep heading up. Don't be surprised if home values increase an additional 2.5% by this time next year.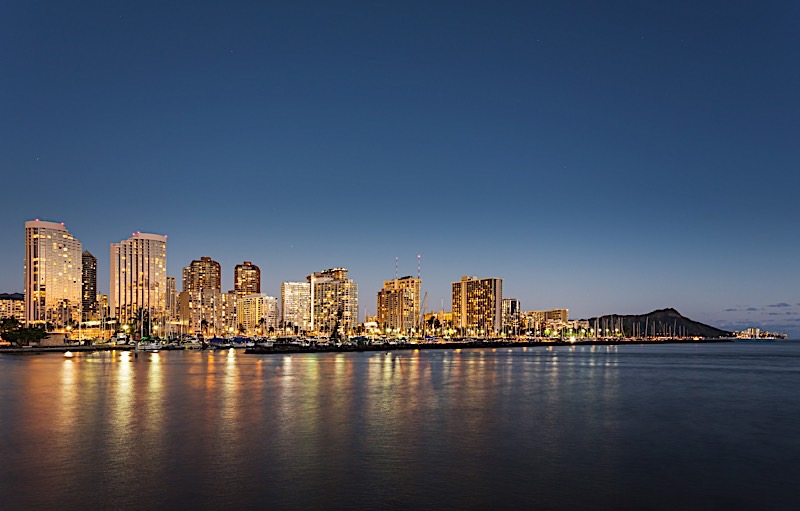 Honolulu Real Estate Market Summary
The Honolulu real estate market serves as a testament to the U.S. real estate market. The city was hit incredibly hard by the last recession, as equity was once thought gone forever. Fast-forward to today, and it's almost as if the recession never happened. Once the recovery got underway and had built up enough momentum, however, Honolulu hasn't looked back even once. Appreciation has been on the rise for six consecutive years and shows no signs of slowing down, at least not in the face of today's supply and demand. You see, Honolulu, much like the rest of the country, has been hampered by low levels of inventory and high levels of demand; a lot of people are ready and able to buy, but there simply aren't enough houses on the market to satiate their appetite. As a result, homeowners can increase their prices, and they will continue to do so until inventory catches up.
Real estate in Honolulu is nothing short of a commodity; everyone wants some. That said, the prospects for today's real estate investors look more attractive than ever. Despite the city's exorbitantly high prices, there are still deals to be hand, and this investors that can find them should be able to capitalize greatly. After all, there are 222 foreclosures in the Honolulu real estate market; who says one can't be yours?
Have you ever considered investing in Honolulu? Let us know what you think about the idea of buying real estate in Honolulu after the information you read here in the comments below.
*The information contained herein was pulled from third party sites. Although this information was found from sources believed to be reliable, FortuneBuilders Inc. makes no representations, warranties, or guarantees, either express or implied, as to whether the information presented is accurate, reliable, or current. Any reliance on this information is at your own risk. All information presented should be independently verified. FortuneBuilders Inc. assumes no liability for any damages whatsoever, including any direct, indirect, punitive, exemplary, incidental, special, or consequential damages arising out of or in any way connected with your use of the information presented.
🔒 Your information is secure and never shared. By subscribing, you agree to receive blog updates and relevant offers by email. You can unsubscribe at any time.