Key Takeaways
One key factor to owning a successful vacation rental property is communication. The faster you respond to potential renters, the more likely they are to book your property. 
Home Away is arguably the most well known site for listing vacation rental properties. In fact, it is known as the 800 pound gorilla of vacation rental sites with, over 4 million visitors to the site per month.
Taking the time to focus on your property's curb appeal is a sure fire way to keep vacancy rates low.
---
Do you want to learn how to increase the home value of your vacation rental property? Well, that's you and every other vacation rental owner.
The fact of the matter remains: the vacation rental property market is full of hopeful investors looking for new ways to add to their portfolios. This doesn't mean, however, that your property won't stand out from the competition if you follow the right steps and take the right advice. When you advertise your property well, list it on the right sites, price it properly, and provide your guests with what we call "value adds," your vacation rental vacancy rates will be lower than you ever dreamed (which is exactly what you'll learn how to do if you continue reading).
How To Advertise Your Vacation Rental Property: 6 Tips For Success
Having trouble figuring out why your vacation rental property isn't receiving consistent bookings? You've drowned yourself in the numbers, grappled over decor choices, and recruited the help of friends, but for some reason your property just isn't booking renters. Chances are, if your property is priced competitively and is in quality shape, you just aren't implementing the right marketing strategies. Use the following tips to advertise your vacation rental so that it's always full:
Use Professional Photos: If you're using iPhone photos on your vacation rental listing, you're not doing yourself any favors. Remember, the quality of your photos directly correlates to how much you can charge per night in rent for your property. Bad lighting, poor staging, and crooked photos will not tell potential renters that you're a great host. Providing enough photos is also important to getting your property rented out on a consistent basis. In fact, a study by FlipKey found that travelers are 83 percent more likely to inquire about property listings that contain over 20 photos.

Communicate: Responding to potential renters as soon as possible is another way to gain an edge over the competition. Put yourself in a travelers shoes. Would you be excited to stay in a person's home if that person takes three days to get back to you? Doubtful. Therefore, it's important to treat your vacation rental property like a business. It is, after all, cushioning your portfolio with extra cash flow. Certain vacation rental sites, like Airbnb, actually rate hosts who respond to inquiries within 24 hours significantly higher than hosts who lag in their response time. Keep that little fact in mind next time you choose to prioritize something else over responding to renters.

Ask For Reviews: When it comes down to it, there's no shame in politely asking your vacation rental guests to leave you a review after they have a positive experience at your property. Set up an automated email that is sent to guests after they leave your rental. Ask for feedback as well as what they liked best about your property. This is a crucial step to follow as travelers are 80 percent more likely to book a vacation rental that includes reviews from past guests.

Be Consistent: Don't annoy potential renters with up-charges, inaccurate rates and double bookings that are a result of you failing to update your listing. As mentioned above, your vacation rental property is a business, meaning it takes consistent effort to keep it afloat. In fact, certain sites will remove listings that have remained inactive for 60 or more days.

Be Descriptive: Your vacation rental listing description is not the place you want be frugal. Real estate is ultimately a business of sales, and that's exactly what your rental listing should do: sell. Don't be afraid to talk about your property like it's the greatest place on earth. Talk about those new appliance upgrades. Dwell on your newly built jacuzzi pool combo. Go into detail about the fun night life that surrounds your property. The idea of your vacation rental listing to should be to take potential guests on a mental journey through your home. If writing isn't your forte, consider hiring a professional copywriter. A copywriter will charge a small fee, but the added expense is worth a well-written description.

Get Digital: It's 2018. If you aren't accepting online bookings, you're losing out on the 92 percent of travelers who do book online. Enough said.
---
[ What's the best investment strategy for YOU? Take "The 10-Minute Real Estate Investor Personality Test" and find out ]
---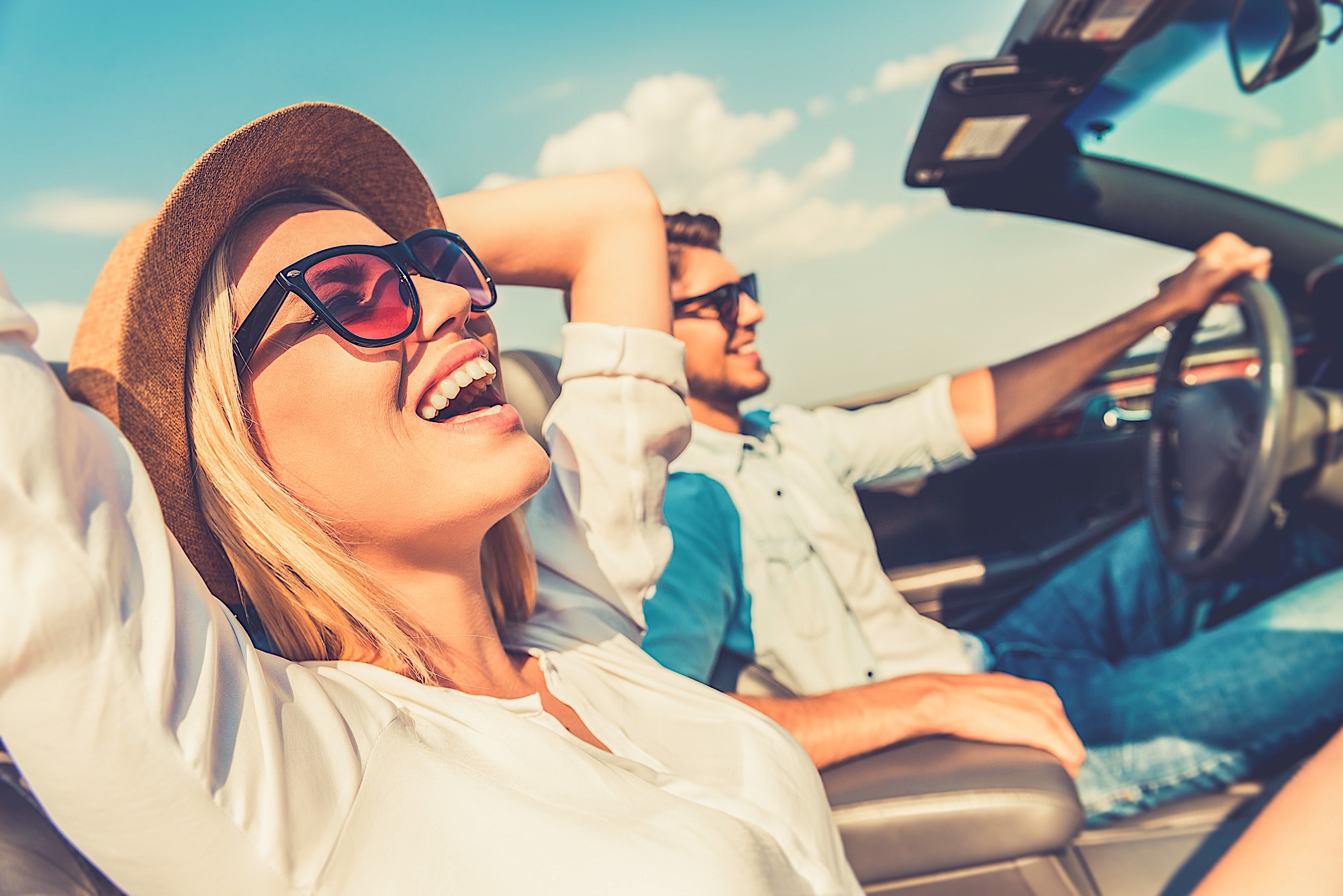 Top 3 Vacation Rental Sites
VRBO: VRBO, shorthand for Vacation Rental By Owner, is relatively well known, with over 18 million visits per month. Note, however, that the majority of their traffic comes from the U.S. and Canada. If your rental property resides in a more remote international location, you may be better off booking through a different site. Lastly, VRBO requires rental property owners to rent out their entire property as opposed to just a single room.

Airbnb: Airbnb is gaining popularity by the day. With over 4 million users and an extremely user-friendly site, this is a great option for those listing their vacation rental properties. If you're an investor who lives in your vacation rental part of the year, or even full time, Airbnb is perfect for you because it allows users to rent out single rooms or part of the property (unlike VRBO which requires users to rent out their properties in full).

HomeAway: HomeAway is arguably the most well known site for listing vacation rental properties. In fact, it is known as the 800 pound gorilla of vacation rental sites. The best part about HomeAway is that is consolidates the information of over 20 vacation rental sites, giving users the cream of the crop in terms of quality and deals.
How To Price Your Rental Property
The absolute best advice I can give when it comes to pricing your vacation rental property is this: know your competition.
In any real estate transaction, conducting a comparable analysis of similar properties in the neighborhood — also known as "pulling comps" — will help give investors an idea about how much homes are actually selling for. The same goes for vacation rental properties.
You might have the most luxurious, updated vacation rental on your block, but if the rest of the properties in the area are renting for cheap, you likely won't be able to price your rental for as much as it deserves. This is not to say you need to rent out your home for the same price as the dump across the street — some people still prefer quality over price, after all — but just know that you may wind up with a fewer consistent bookings.
That said, if you end up renting out your property for a higher price, it is crucial to know your selling points. You're going to charge $650 per night for your rental in a neighborhood where most other properties are renting for $550? Fine. But you better be prepared to justify exactly why you're charging that much. Maybe you just updated the appliances in your kitchen. Maybe you have the trendiest decor. Or, maybe you're the only property owner on the block who offers a backyard pool and jacuzzi. Whatever the case may be, be sure to emphasis why you're property is worth what you're charging.
The best way to stay competitive when pricing your vacation rental is to mind your due diligence and place importance on research. The price of your rental should change depending on the season, as well as local events happening in the area. When conducting your comparables analysis, don't just search the rent prices for whichever month you're currently in; check every month.
For example, let's say you own a vacation rental in Palm Springs. Winter is typically a high season for vacation rental properties in Palm Springs because everyone is looking for a place to hide from the cold; therefore, vacation rental property owners can charge more in rent during wintertime. On the flip side, people tend to vacate Palm Springs over summer to avoid the grueling heat. However, the popular music festivals Coachella and Stagecoach cause vacation rental rates to rise due the influx of tourists — even though these festivals occur at the beginning of summer. The point is this: understand that pricing your vacation rental is not a one and done deal. You will constantly be changing your rates depending on what your comparable analysis dictates.
When all is said and done, determining a price for your vacation rental will ultimately be conditional on your goals. Do you want your property to be the cheapest in the neighborhood? The upside to this choice would be consistent bookings. On the other hand, you run the risk of attracting disrespectful tenants who may not treat your property well. The flip side, pricing your rental higher than comparable properties, has it's obvious pros and cons as well.
Know your property's worth, believe in it's potential, and don't cut corners when it comes to conducting your comparables analysis. Follow that advice and you'll wind up with a perfectly priced vacation rental.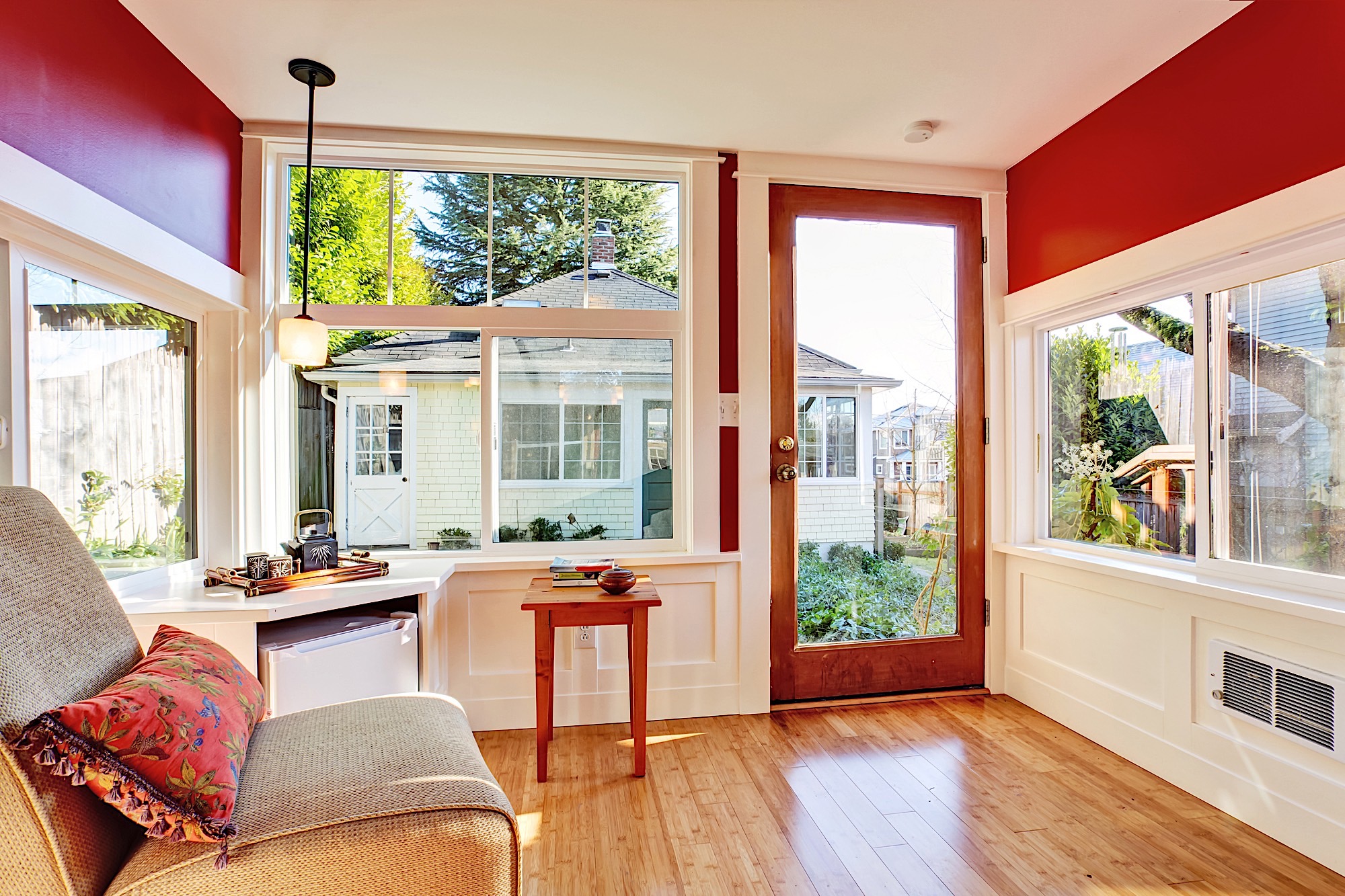 Best Ways To Increase Home Value Of Your Vacation Rental
Start With A Paint Job: Nothing says "gross" like chipped paint and peeling wallpaper. On the other hand, nothing says "wow" like a fresh paint job in a neutral color palette. While some people are keen on fun unique color, it's typically best to stick with more subtle hues. You want your property to appeal to as many individuals as possible, meaning there's no room for your personal taste. If you want to add a little flair to your property to make it stand out, consider adding pops of color with throw blankets or accent pillows.

Keep Up With The Times: Why do people go on vacation? For most, it is to escape reality, unplug and relax. Therefore, when travelers are booking a summer rental, they expect the best. No guest wants to unwind in a drab, run-down home; people want new. The best vacation rental property owners keep up with the times. Their designs are on trend, their appliances are good quality, their furniture is plush, and they remove dated features like popcorn ceilings.

Focus On Kitchen And Baths: If you're a real estate professional, you probably already know that kitchens and bathrooms are what sell a house for those big bucks; and the same is true for vacation rental properties. If your rental's kitchen or bathrooms look outdated, the value of your property will decrease significantly. Several features guests tend to love include updated light fixtures, trendy backsplashes, stainless steel appliances, soft water shower heads, and fun kitchen tools like espresso machines, ice cream makers, or electric mixers.

Professionally Clean: You might be the cleanest most organized person you know, but coughing up a few extra bucks to hire a professional cleaning service between guests is simply a must.

Boost Curb Appeal: Nothing sells a property like attractive curb appeal. And the best part about curb appeal is that it doesn't necessarily take a ton of effort to to see valuable results. For example, a freshly mowed lawn, clean gutters, and simple landscaping is all you need to impress prospective renters. Just be sure to opt for low maintenance greenery like succulents or perennial flowers to make it easy on yourself.

Stage, Stage, Stage: This goes without saying, but staging your vacation rental is a sure fire way to keep bookings consistent. While there's no need to go overboard with the decor, guests always appreciate a little something that represents where they traveling. For example if your rental is located in Aspen, cabin related decor is acceptable. Or perhaps your rental resides in Palm Springs, in which case a few well placed cacti or Aztec printed throws would be most appropriate. It's always a smart idea to prioritize natural light, especially in a summer vacation rental property. Bright spaces say "welcoming", something guests always appreciate.

Think details: Last but not least, it's important to note that the best vacation rental hosts always do a little something extra. In this case, less is more; but nonetheless, adding a small fun detail here or there shows guests you care. Filling your refrigerator with water bottles, putting pillow mints in the bedrooms, or keeping the closets stocked with fluffy white robes are just a few simple ways to stand out in the crowd of vacation rentals.
Did any of these tips help you understand how to increase home value in your vacation rental property? Share your favorites — or any other advice you've found to be valuable — in the comments below.