In just a few years, iBuyer companies have dramatically changed the real estate market. iBuyers are companies that use technology and algorithms to offer homeowners cash to buy their homes outright. The big draw for home sellers is the idea of speeding up the home selling process. However, is iBuyer real estate the right choice for everyone? What advantages and disadvantages should be considered? This guide will cover what you need to know about this new modality of buying and selling real estate.
What Is An iBuyer?
An iBuyer is a type of real estate company that buys homes directly from homeowners for cash. They will offer to purchase the home outright without making any requests for concessions that typically come up during negotiations. For instance, they won't include any requests for repairs, warranties, or upgrades with their offer.
How Does iBuying Work?
Homeowners will typically visit an iBuying company's website and fill out a webform. The webform will require information regarding the home for sale. The iBuyer will then respond within a short timeframe with an offer to buy the home. The offer price is calculated using algorithms and comparable properties. If the seller likes the offer, the sale can be closed within a few weeks.
Why Use an iBuyer?
People will opt to use an iBuyer when they want to speed up the selling process. An iBuyer will offer to buy a home as-is with cash. This means that the seller can opt out of the traditional selling process that requires negotiating back-and-forth with potential buyers. They also don't have to deal with the complications of a mortgage process. By opting for an iBuyer sale, homeowners can sell their house in just days instead of weeks or months.
iBuyer Business Models
iBuyer business models typically consist of two options for those who want to sell their homes:
Cash offer: Cash offers are the mainstays of iBuyer business models. For this option, the iBuyer will offer to buy a house outright. They calculate a price for the house using algorithms and comps to make an all-cash offer. The seller should not expect to get top dollar for their home. In exchange, the iBuyer will not add stipulations to their offer.

Trade in: Sellers can also work with an iBuyer to trade in their existing home for a new one. In this case, the seller will find the new home that they want to purchase. The iBuyer will make a cash offer that the seller uses to purchase the new home while listing the old home for sale. The homeowner may lease the new home until the old home sells. Alternatively, they can sell the home to the iBuyer at a set price.
What Types Of Homes Are iBuyers Looking For?
iBuyer companies are looking for homes that they can sell with ease and speed. That means that they typically won't invest the time or funds to make significant repairs or upgrades on the homes they purchase. Distressed homes, fixer-uppers, and other types of homes with low demand in any particular market usually won't be accepted. They're looking for good quality homes that they can buy under market value and resell quickly.
---
[ Thinking about investing in real estate?
Register to attend a FREE online real estate class
and learn how to get started investing in real estate. ]
---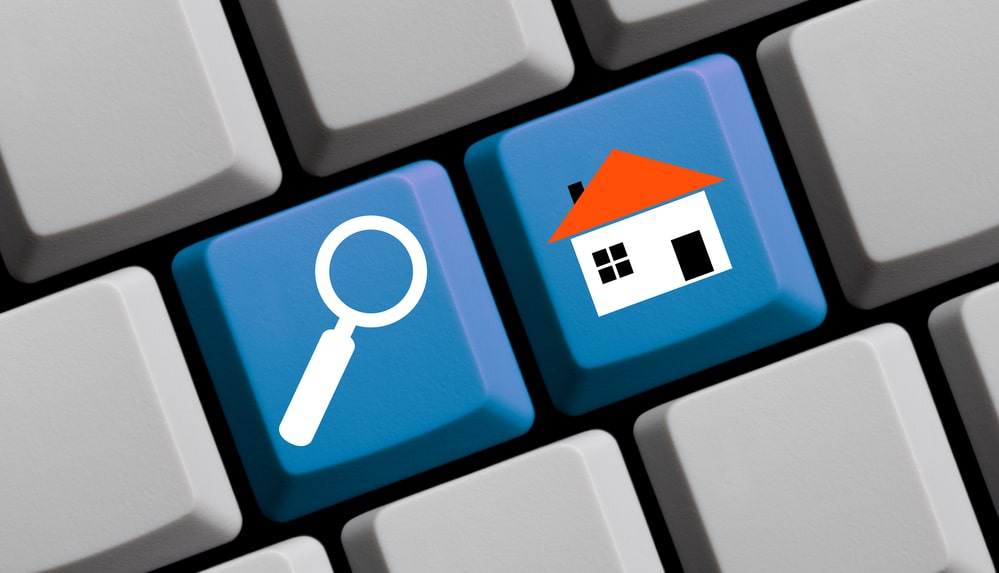 Top 5 iBuyer Companies in 2021
The iBuyer market is evolving quickly, and we're seeing new players enter the scene frequently. Here are 5 iBuyer companies that have made their way to the top in 2021:
Opendoor

Zillow Offers

Redfin Now

Offerpad

Orchard
Opendoor
Opendoor was founded upon the principle of making buying and selling a home a simple, seamless transaction. They were founded in 2014 and were one of the very first iBuyers to enter the market. They operate out of their headquarters in San Francisco and buy and sell homes in roughly 40 markets across the U.S. Clients can easily buy, sell, and finance Opendoor homes using their app.
Zillow Offers
Many Americans are familiar with the real estate and rental listing site Zillow, but they may not be as familiar with its close cousin Zillow Offers. According to NerdWallet, Zillow Offers is the second most active iBuyer in the U.S., after Opendoor. Offers launched under the Zillow Group umbrella in 2006 and continues to grow the number of markets in which customers can buy, sell, and finance homes.
Redfin Now
Redfin Now buys qualified homes in over 20 markets in the U.S. Clients need only sell their home to Redfin Now, who takes care of the rest. Homes purchased by Redfin Now are sold through their parent company Redfin. Potential clients should make note that their service fees range between 5 and 13 percent.
Offerpad
Offerpad launched in 2015, making it one of the newer iBuyers to enter the market. Available in 11 states, Offerpad primarily focuses on the southern half of the U.S. In 2021, they bought 2,025 homes — a new record for the company. Offerpad offers clients two options: Express Cash Offer and Flex List. Express is a more traditional iBuyer option, where a client can get a cash offer directly from Offerpad and sell their home quickly. Clients also have the opportunity to choose Offerpad's Flex option. This is a hybrid model where the client will receive a cash offer from Offerpad as a backup option while listing their home with a partner real estate agent to see if they can get a better offer.
Orchard
Last but not least, Orchard is an iBuyer that targets homeowners who are looking for a trade-in. They will offer the customer cash for up to 90 percent of their existing home's market value. This, in turn, allows the customer to make all-cash offers as they negotiate to buy a new home. Meanwhile, Orchard takes care of cleaning, listing, and showing the customer's existing home. The client gets to focus on their home-buying process, and they don't have to worry about paying a double mortgage.
Pros Of Using An iBuyer
Any real estate process comes with advantages and disadvantages, and the use of an iBuyer is no different. Here are some of the advantages associated with using an iBuyer:
Selling your home through an iBuyer is much faster than the traditional selling process.

You don't have to work with a real estate agent or pay commission fees.

You're not required to stage your home or make repairs to help your home sell.

iBuyers make cash offers, which gives you the certainty of getting our money right away.

Lower your exposure to the stress that comes with selling your house the traditional way.
Cons Of Using An iBuyer
The advantages of using an iBuyer are appealing, but with any good thing, there's always a catch. Be sure to consider these potential drawbacks before choosing to sell or trade your home with an iBuyer:
iBuyers only make offers that are below market value, so you won't get top dollar for your home.

You may have to pay expensive fees, such as convenience fees and closing costs.

The iBuyer may deduct the cost of minor repairs from the offer price.

By using an iBuyer, you'd miss out on working with a real estate agent who could potentially get you a much better deal.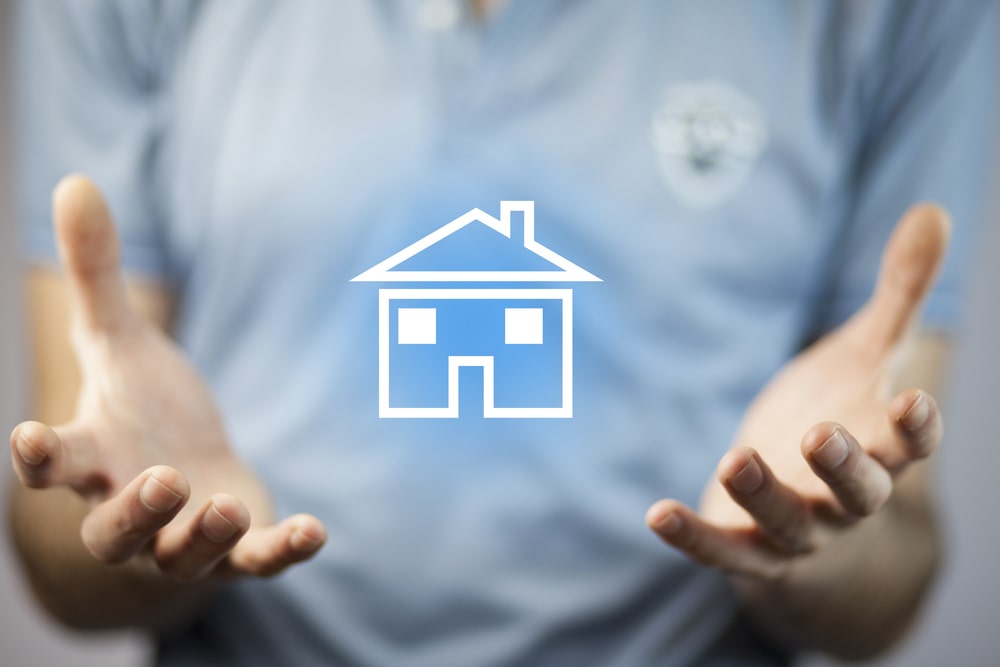 How To Sell Your Home To An iBuyer
You will start the process by visiting your selected iBuyer's website and filling out a webform. The iBuyer's webform will prompt you to input information about your home, such as the address, age, square footage, and features. This process just takes a few minutes.
The iBuyer will respond after reviewing your information. The platform will utilize algorithms and comps to calculate the home's value. If they choose to proceed, they will typically respond within 24 hours with a cash offer. If you decide to accept the offer, the iBuyer will conduct an in-person evaluation and provide a final offer. The price may change if the company finds necessary repairs. Although they will take the cost of these repairs out of the final offer price, you won't have to deal with the hassle of making the repairs yourself.
If all goes smoothly, an iBuyer transaction could conclude within a few days.
How To Buy A Home From An iBuyer
iBuyers also offer homes for sale and often list them on a "for sale" section of their website. These homes are typically move-in ready, as most iBuyers will fix up a home before listing it. However, we still recommend getting an independent home inspection.
First, we recommend calculating how much house you can afford. You can do this by working with a lender to get pre-approved for a home loan. That way, you'll have clarity on purchase prices you can afford. Some iBuyers offer their own mortgage programs for convenience, but shopping around to get the best deal is always a good idea.
Once you find a listing or two that you like, you can contact the iBuyer to schedule a viewing. Some may offer an option to schedule your viewing directly on the listing page. Once you find the house you'd like to purchase, you can submit an offer to the iBuyer and negotiate the price. You can either do this yourself or have your real estate agent negotiate on your behalf.
Cost Of Working With An iBuyer
If you're buying a house from an iBuyer, then you won't have to pay any extra fees. However, as a seller, you'd need to consider two main costs: service fees and the opportunity cost of working with an iBuyer rather than listing your house on the open market.
Service fees: When selling your house to an iBuyer, it's hard not to focus on the easy cash you could make. However, it would behoove you to scrutinize the fees that you'll be paying. iBuyers assess a service or convenience fee, which typically hovers around 5 percent. You should also keep in mind that your closing costs will be about 1 to 2 percent of the sale price. Finally, the cost of any required repairs will be deducted from your final offer.

Opportunity cost: Before choosing to work with an iBuyer, you should also consider the opportunity cost. In this case, you'll be losing out on the potential profit or savings you could make by listing your house on the open market. An experienced real estate agent may be able to get you top dollar for your home, while an iBuyer will only make an offer that works for them.
Is Using An iBuyer Worth It?
There are plenty of trade-offs to think about when flirting with the idea of using an iBuyer. In the section above, we discussed the opportunity costs and service fees associated with iBuyers. However, one could easily make arguments for or against iBuyers.
For instance, you could point out that iBuyer service fees are similar to real estate agent commission rates. You would be required to pay closing costs and make repairs regardless of how you sell your home. Some also forget to talk about the toll selling your house on the open market can take on you. Negotiating with buyers who might try to haggle you on the price and other stipulations can be stressful and painstaking. The process can also take months to a year. When thinking about the value of our time and mental health, working with an iBuyer might begin to look more appealing.
At the end of the day, any real estate process has its trade-offs. The best thing you can do for yourself is to analyze the pros and cons, shop around for the best deal, and go with the option that suits you best.
Summary
Selling a home is no easy feat. Working with an agent, cleaning and making repairs to your home, scheduling showings, and fielding offers are all part of the home-selling process. The stress caused by these steps can take a toll. Not to mention, selling a home the traditional well can take months, or even years, depending on the conditions of the market.
Thanks to technology, iBuyers have offered a solution for homeowners who want to sell their homes quickly. Although they won't get top dollar for their home, it's often worth it when it means they can get an all-cash offer and avoid the hassle and stress that usually comes with selling a home. Before you commit, make sure to evaluate the advantages and disadvantages and shop around for the best deal.
---
Ready to start taking advantage of the current opportunities in the real estate market?
Click the banner below to take a 90-minute online training class and get started learning how to invest in today's real estate market!