Key Takeaways
Serving as your own landlord has benefits such as retaining your income and having complete autonomy over your rental property business.
Hiring a property manager has its own benefits as well, such as not having to deal with maintenance requests or screening tenants.
The landlord vs property manager debate is a tough one to settle; it is all about weighing your options and electing the choice that works best for your personal skill set and financial goals.
---
As a property owner, one of the first questions you'll need to answer is whether to hire a property management firm to oversee your investment, or become the landlord and do it yourself. Making the property manager vs landlord decision requires careful consideration as each strategy involves positives, negatives and costs.
First things first, you have options. As one of the most meaningful decisions you can make as a rental property owner, it's critical to identify and measure the pros and cons of each path. Managing a rental on your own can be financially rewarding, but at the same time, it also requires large amounts of time and effort. On the other hand, hiring a rental property management company offers a reduction in day-to-day responsibilities, freeing you up to do what you want. That freedom, however comes at a cost and can have a long-term impact on your bottom line. To better understand your options and what they entail, we break down the strengths and weakness of each endeavor.
---
[ It pays to know your numbers! Download this FREE Cashflow & ROI Calculator for rental property investments ]
---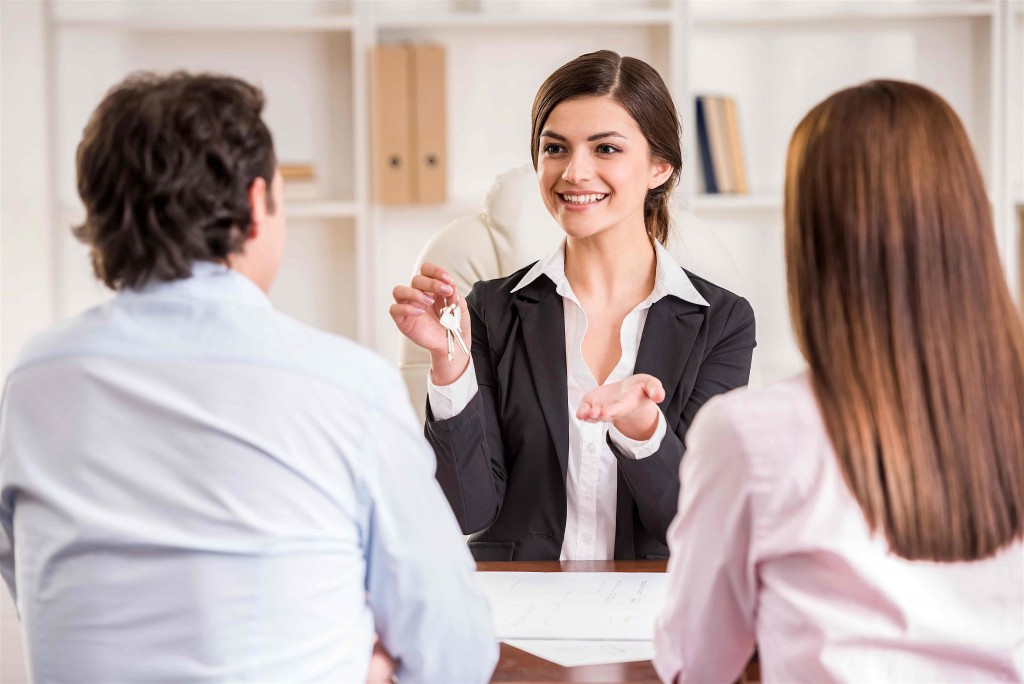 Landlording Yourself: Benefits
You are your investment property's gatekeeper and have responsibilities to both your tenants and your rental business. Tenants have certain expectations, and as a landlord, it's your job to ensure those expectations are met. As the head of your business, you have a duty to make sure operations run smoothly and your mortgage gets paid. The duties and responsibilities of a landlord include, but aren't limited to:
Setting rental rates
Collecting rent
Maintaining clean environment
Responding to repair request promptly
Marketing/advertising
Finding new tenants
To be a successful landlord, it requires a combination of patience, knowledge and interpersonal skills. Not everyone is cut out to do it. JD Esajian, co-founder of FortuneBuilders, said it best: "Being a landlord is sort of like being a teacher. Most students like their teachers until they get their first bad grade, or until they get yelled at for the first time. It's important to remember that you are running a business, not a popularity contest." At the end of the day, your job as property owner is to protect your asset to get the most out of it as possible.
Becoming a landlord has its share of perks, which include:
Income: Renting will generate a monthly check to cover your mortgage and depending on current renting rates, you could also pocket a sizeable amount in profit each month.

Tax Deductions: As an investor's best friend, tax deductions will come in handy down the road. These deductions include costs associated with repainting, replacing damaged furniture, replacing water pipes and disposal duct, buildings and contents insurance, accounting processes, cleaning and gardening, professional services, and wear and tear depreciation (upwards of 10 percent the gross rental income).

Less Costs: Becoming the landlord will save you somewhere between eight and 10 percent in property management costs. When it comes down to your bottom line, every penny counts.
Of course, there are some downsides to being a landlord which include:
Finding Tenants: Once your property becomes vacant it's up to you to fill the void. This is typically the most time-consuming and hardest part of the job. In order to locate new tenants, you'll need to commence marketing and advertising campaigns to attract them. It's also up to you to screen them, collect deposits and ensure you're putting the right person into your property. It can be challenging.

Maintenance And Repairs: As head honcho, you're in charge of answering maintenance calls and making sure repairs are fixed. If you're not the handyman type, you can always hire a maintenance company to make repairs but this will, of course, cost money.

Legal Issues: If things turn sour between you and your tenant, it's up to you to make the hard decisions. You'll need to be up to speed on the latest property laws and legislations in order to know where you stand when it comes to late payments or evictions.
Landlord Vs Owner
It is easy to confuse different terms such as a property owner, landlord and property manager, but it is important to note that there is really no difference between the terms landlord vs owner. A landlord is the owner of a property, although they may sometimes hand over certain landlord-related activities to a property manager. From a tenant's point of view, it is understandably easy to mistake a landlord vs property manager. Property managers are typically individuals or companies that have been hired by the landlord, the owner of the property, to execute the tasks that are associated with running a rental property on their behalf.

Hiring A Property Manager: Benefits
Sometimes in business, it's just better to pay a professional to do it. For investors, a property management company can add significant value to your investment as they deal directly with prospects and tenants, helping to save you immense amounts of time and stress. They also bring a wealth of know-how and experience to your property, giving you peace of mind that your business is running like a well oiled machine. Duties and responsibilities of a property management company include, but are limited to:
Setting rental rates
Collecting rent
Assigning maintenance
Marketing/advertising
Managing relationships
Finding new tenants
For investors, the addition of a property management firm can be very advantageous, especially for those with multiple properties or with limited time. However, it comes at a cost–which can range from eight to ten percent of the monthly income, or a flat annual fee. Here are a few of the ways property management companies earn their keep:
Higher Quality Tenants: Management companies employ rigorous screening processes to pinpoint reliable tenants and shield your investment from the bad ones. These professionals have experience analyzing information about candidates to ensure your property has the best tenants possible.

Shorter Vacancy Cycles: A good property management company will shorten the amount of time your property sits vacant, working around the clock to improve and prepare it for rent. Experienced companies will have a time-test tenant retention policy to keep clients happy and situated for the long term.

Better Processes: A property management company can streamline and improve the processes of your rental property, especially when it comes to collecting rent. As the difference between success and failure, collecting rent on time is the only way to maintain consistent cash flow and a property management firm can significantly upgrade this.

Fewer Legal Problems: A good property manager has the knowledge of the latest laws as well as past experience to ensure you're not leaving yourself vulnerable to lawsuits. With a stringent screening process, a management company can help investors avoid costly and time consuming legal problems.

Less Responsibility: Probably the biggest benefit of hiring a management company is less responsibility. Along with less stress, investors will have more time and freedom to invest in other aspects of their business or future endeavors.
While the benefits of hiring a property management firm are clear, it's important to consider the drawbacks which can greatly influence an investor's decision:
Higher Costs: The biggest downside to hiring a management company is the cost. On average, property managers will charge eight to 10 percent of the monthly rent or a flat annual fee. The first month's rent typically covers most of their upfront expenses, but there could also be a small percentage subtracted from each month's rent after that.

Less Control: By hiring a company to handle your property, you are essentially giving up control of day-to-day operations and your business is now in their hands. As an investor, it's important you do your due diligence when scouting and interviewing management companies to ensure you find the best match.
Whether it's hiring a management company or managing it yourself, only you, the investor, will know what's best for your property. It's important to take all the necessary steps in evaluating each strategy in order to make the best decision for your long-term success. Regardless of which side you fall on in the property manager vs landlord debate, make sure your decision works best for your investing strategy and your long-term financial goals.
Are you considering hiring a property management company for your investment or doing it yourself?
🔒 Your information is secure and never shared. By subscribing, you agree to receive blog updates and relevant offers by email. You can unsubscribe at any time.