This article has been updated with more recent data. For more information on the Mobile real estate market, click here.
Towards the end of the first quarter, data suggested that Alabama home sales increased 13.6 percent from the previous year. Such an increase may be signaling a possible resurgence in the state's housing market. A big reason for that resurgence may be the Mobile housing market.
The Mobile housing market is currently appreciating at a rate faster than the national average, 7.2 percent and 5.7 percent respectively. However, in spite of local appreciation rates, Mobile real estate is still considerably more affordable than the rest of the country. The current median home price in Mobile is $112,200, whereas the national average is $208,067. Nonetheless, prices continue to grow relative to last year. For all intents and purposes, Mobile real estate looks to remain active and moving in the right direction.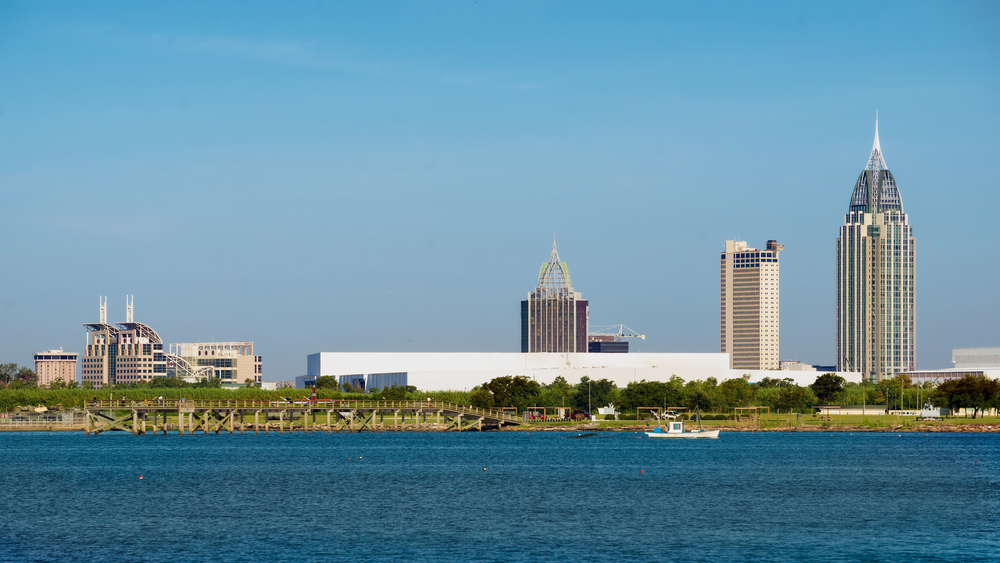 With higher than average appreciation rates, the last three years have helped to remove the Mobile housing market from a period of post-recession price weakness. On top of that, Mobile real estate investing has really started to pick up steam. Everyone – from homeowners to investors – has seen positive price trends they would like to continue. The following highlights how much equity has been gained relative to the year of the home's purchase:
Homes purchased in the Mobile housing market one year ago have appreciated, on average, by $9,097. The national average was $14,170 over the same period.
Homes purchased in the Mobile housing market three years ago have appreciated, on average, by $21,764. The national average was $53,857 over the same period.
Homes purchased in the Mobile housing market five years ago have depreciated, on average, by $3,792. The national average actually increased $48,036 over the same period.
Homes purchased in the Mobile housing market seven years ago have decreased, on average, by $12,504. The national average jumped up $13,870 over the same period.
Homes purchased in the Mobile housing market nine years ago have depreciated, on average, by $4,529. The national average also decreased $2,822 over the same period.
Fundamentals within the Mobile economy are particularly polarizing. On one hand, you have the rapid appreciation of home values. However, the job sector is less than encouraging. While demonstrating a slight improvement over the last year, unemployment in Mobile is at 6.2 percent. That means it is higher than the national average. Even more concerning, is the job growth rate, or lack there of. In the last year, the Mobile job growth rate bottomed out at -0.3 percent. Local employment growth needs to improve if Mobile is to tap into its true potential.
Of course, where Mobile falls short in the job sector, it almost entirely makes up for in affordability. In fact, the Mobile housing market is one of the most affordable in the country. Not only that, but it is historically strong and continuing to improve. Recent data suggests that Mobile homeowners are accustomed to spending 7.4 percent of their monthly income on mortgage payments. On the other hand, homeowners across the country, on average, spend about 15.1 percent of their earnings on mortgage payments every month.
Affordability will continue to draw the attention of first-time buyers and those interested in Mobile real estate investing. That said, there is perhaps no better place to find a good deal than Mobile's distressed market. According to RealtyTrac, Mobile has approximately 528 homes in some state of the foreclosure process. That can mean one of three things: each of these homes are either at risk of being repossessed by the lender, have already been repossessed and are sitting on the lenders' books as non-preforming loans, or are scheduled to be auctioned off.
The median sales price of a non-distressed home was $92,000. The median sales price of a foreclosure home was $61,300, or 33 percent lower than non-distressed home sales. For those of you keeping track at home, that is a savings of more than $30,000 per property. Mobile real estate investing should continue to use these distressed properties as a good source of deals.
Nearly 64 percent of the entire foreclosure market is scheduled to be sold at auction. The remaining foreclosures are all sitting on the books of banks, just waiting for Mobile real estate investors. These are all potential deals that investors should be looking into.
For those interested in new construction, starts appear to be on the rise. According to the reports of Sam Winter & Co., "March statewide property starts elevated by 5.8% from March 2014 that enhanced 3.2% in the preceding month. 2014 real estate sales were down 2.0 pct. Property starts were up 7.8% in 2013 and 6.5 percent in 2012. Statewide construction permits in March 2015 were increased by 14.6% from March 2014. 2014 construction permits were down 0.8 percent. Whereas construction permits were up 5.6 percent in 2013 and 8.4% in 2012."
As it is in most cities, the recovery in Mobile, Alabama is localized. It should come at no surprise that certain neighborhoods are outperforming others. According to Trulia, the most popular neighborhoods in the Mobile housing market are Carlen and Sheldon, with average listing prices of $167,366 and $175,712. While not as popular, the Highland area has demonstrated a propensity for price growth. In just one week, prices increased 34.5 percent in Highland. These neighborhoods, and several others just like them, are where Mobile real estate investing will see a lot of activity.
While the Mobile housing market is far from perfect, it is heading in the right direction. Housing indicators appear to be in place, but supplemental economic factors need to pick up the slack. Fortunately, there is hope. Mobile's financial health is on the mend. Increased sales tax collections, robust employment growth, and increasing consumer confidence should all contribute to the city's improvement. Should these factors improve Mobile's financial standings, the local housing sector should benefit immensely. The bottom line is that the city's economy is moving in the right direction, but a tremendous amount of work remains
Mobile Housing Market Summary:
Current Median Home Price: $112,200
1-Year Appreciation Rate: 7.2%
Unemployment Rate: 6.2%
1-Year Job Growth Rate: -0.3
Population: 194,899
Median Household Income: $42,944
Mobile County Map: