While it may seem like supply is low, and demand is high (making it more difficult to find deals), you may not realize that the Multiple Listing Service (MLS) doesn't account for every property on the market. As it turns out, many properties are sold each month without ever being listed on the MLS. These off-market properties, otherwise known as pocket listings, are a great source of leads for those that know how to find them. In fact, implementing the following tips will make it easier than ever to find off-market properties.
What Is Off-Market Real Estate?
Off-market real estate refers to properties that are for sale but not in the traditional sense we are familiar with. More specifically, however, "off-market" means the listing broker didn't submit the property to be advertised on the MLS or similar portals. The only way the property sale is made known is typically by word of mouth, through the broker or the broker's network—not public advertising.
---
[ Thinking about investing in real estate?
Register to attend a FREE online real estate class
and learn how to get started investing in real estate. ]
---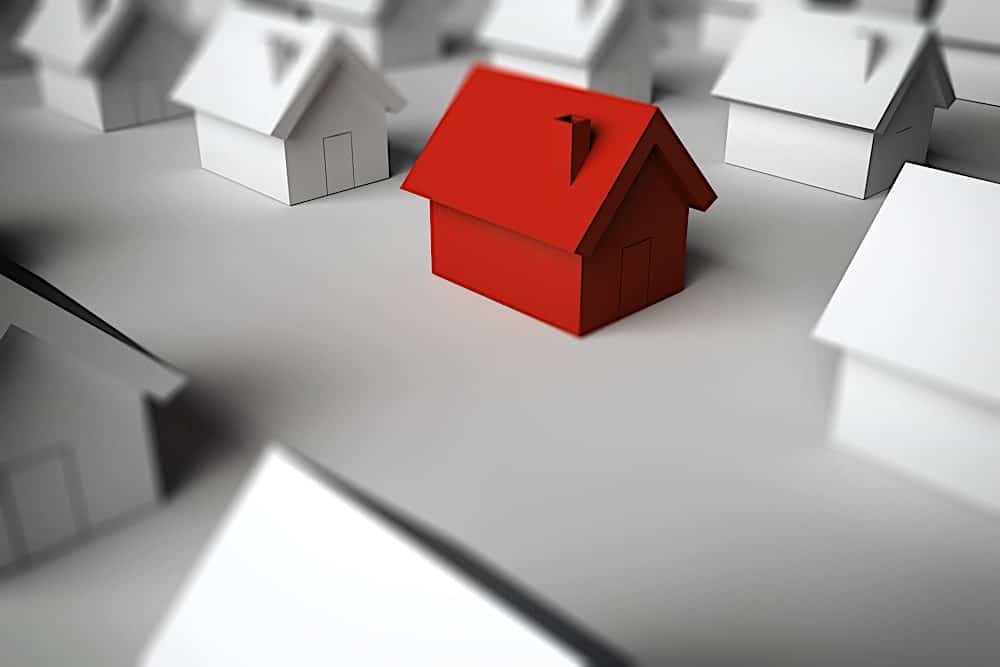 10 Ways To Find Off Market Properties For Sale
Off-market real estate deals can offer several perks to investors, making them highly sought after. However, many investors may be questioning how to find off-market real estate due to its desirable nature.
There are a number of ways to identify off market real estate deals, all of which should come as no surprise to investors. I recommend pursuing more than one strategy at a time, to ensure the best results. For those interested in getting started, here are some of the best ways to identify off market real estate for sale:
Direct Mail

Online Resources

Networking

Real Estate Agents

Builders & Contractors

Wholesalers

Public Record

Word Of Mouth

Real Estate Auctions

Driving For Dollars
1. Direct Mail Marketing
One of the most efficient ways to find off-market real estate deals is through direct mail marketing. Define your target home seller and send out postcards or other ads that express your interest in purchasing their home. Sometimes, homeowners don't even know they are ready to sell unless presented with an attractive offer.
Before implementing this marketing strategy, however, be sure to mind your due diligence. You should research the traits of your target audience and the best ad venues to reach your ideal customer. From postcards and yellow letters to bus bench ads, the options are endless. If you try implementing a direct mail strategy, it is also important to keep in mind that you may not see results right away. Do not get discouraged if you find yourself strategizing more than one direct mail campaign without a response. This remains one of the best ways to identify off-market real estate deals.
2. Online Resources
While online websites like Zillow and Trulia primarily feature properties listed on the MLS, they can be used to find off-market deals occasionally. How? Take Zillow, for example. Zillow allows sellers to list their properties 30 days before the property is listed on the MLS. To take advantage of this, investors should regularly track these sites to stay ahead of the competition.
Several websites feature off-market real estate listings. Websites such as Opendoor promise various perks for buyers and sellers; most notably, they allow real estate transactions to occur without ever being listed on the MLS. There is a platform designed specifically for real estate wholesalers and investors ⁠— HouseCashin Investment Property Marketplace. Unlike generalist property listing sites, it concentrates on off-market, distressed, and other property types searched by residential real estate investment professionals. Keep in mind that while identifying properties online is cost-efficient, you may have better luck with more proactive lead generation strategies. Due to the popularity of the internet, even off-market listings featured online may be highly competitive. That being said, do not completely rule out this strategy—you never know what you might find.
3. Networking
Networking is arguably the best lead generation strategy in the real estate world, which holds true with off-market properties. You may find that networking becomes easier with time and practice, so don't be afraid to put yourself out there.
When it comes to networking, I recommend searching for real estate events in your area. You can check out your local REIA, bulletin boards or Facebook, to find groups who may be meeting around you. Additionally, you may want to ask your existing real estate connections to build your network. Because off-market listings are just that, off-market networking is often the most popular way to identify and acquire such deals. If you are interested in any form of real estate investing, I recommend building a network, but particularly if you are seeking off-market real estate deals.
4. Real Estate Agents
While real estate agents are most familiar with properties on the MLS, they can also be just as savvy when finding off-market deals. To improve your chances of success and to get ahead of the competition, contact a Realtor who is familiar with the market you wish to purchase in. Agents are often privy to which properties are just about to go on the market.
For investors interested in pursuing this strategy, I recommend curating a list of the top agents in the market area you wish to buy-in. You can reach out by phone or email and ask for any off-market listings they may be aware of. Although, before reaching out to an agent, be sure to check their website; oftentimes, their pocket listings will be cataloged online. Additionally, keep in mind that even if a particular real estate agent cannot offer help with your current search, that doesn't mean they won't be able to in the future. Leave your contact information with anyone you speak to so they know how to reach you if need be.
---
[ Learning how to invest in real estate doesn't have to be hard!
Our online real estate investing class
has everything you need to shorten the learning curve and start investing in real estate in your area. ]
---
5. Builders & Contractors
In addition to real estate agents, builders and contractors are good friends to have if you're an investor looking to find hot, off-market deals. Local builders are usually "in the know" about properties where the homeowner or investor abandoned the job mid-project because they didn't have the financing to finish the construction. While this situation is unfortunate for the seller, it can be quite fortuitous for the investor ready to swoop in, finish the job, and turn a profit at closing.
Contractors and other tradesmen are constantly in touch with people in the business. If you're lucky, they can lead you directly to pocket listings in your area—be sure you're completely transparent throughout all your networking experiences. Let people know you are an investor looking for off market properties. This way, you will begin to earn trust and build the respect of other real estate professionals in your market.
6. Wholesalers
Wholesalers are great friends to have if you're an investor looking for off market properties. Why? Because wholesalers specialize in just that: real estate wholesaling. At its core, wholesaling consists of finding a discounted property, putting it under contract, assigning the contract to a potential buyer, and charging that new buyer a fee. Often, those discounted properties wholesalers find are off market properties.
However, keep in mind that working with a wholesaler is like working with a middleman, meaning you likely won't get as good of a deal as if you went directly to the source. As a general rule, networking with wholesalers is a great way to stay in the loop of off-market homes in your area. Remember, even if they do not present you with opportunities at the moment, they may reach out to you in the future if something comes their way.
7. Public Record
It is a great idea to keep up-to-date public records, which will often feature pre-foreclosures or short sale properties, both of which can offer lucrative investment opportunities. I recommend surveying newspapers and state and local government websites to do so. Occasionally, these sources will also mention real estate properties that will soon be listed, offering yet another opportunity for savvy investors.
One of the best tips for those looking for off-market real estate deals is to set up alerts on websites like HUD Home Store, which can let you know when up-and-coming properties are listed online. Additionally, when surveying public records, you may encounter expired listings. In these instances, do not be afraid to contact the seller directly. As a real estate investor, it is a good idea to stay current on public records; after all, they may lead you to your next deal.
8. Word Of Mouth
No matter how you look at it, real estate investing is a people business. Anyone you encounter—from your family to your friends—should know who you are, what you do, and how to contact you. The more you employ word-of-mouth marketing, the more people will think of you when they see an off-market property. This is similar to building a network. However, do not shy away from a potential connection simply because they are not directly involved in real estate. You never know who will lead you to your next investment deal.
9. Real Estate Auctions
Auctions are great for investors because they always have a steady stream of off-market properties to choose from. To find auction properties, periodically browse auction websites for deals with potential. I recommend looking at RealtyTrac or Auction.com for potential leads. In addition to scanning online, you can also keep track of auctions at the country courthouse or through your network connections. There are two main types of auction properties to look out for:
Foreclosures: Foreclosures are handled differently depending on the county, but generally follow the same process. These properties are often sold "as is" for below-market value prices. When looking for foreclosures, gather as much information as possible about the property before deciding to invest. While they can be excellent opportunities, in some cases, a foreclosure may have liens or other drawbacks that undermine the overall deal potential. Luckily, all of these issues can be discovered with a little research before the auction.

REOs: Real estate owned (REO) properties are houses owned by lenders, typically as a result of an unsuccessful foreclosure auction. These off-market properties can be yet another way to score real estate deals. However, investors should still make sure to get these properties inspected. While lenders are unlikely to make changes or repairs in the way a traditional seller might, it is important to have the entire picture before bidding on the property. If you are careful to mind due diligence, REOs can be a great off-market opportunity.
Once you find an attractive property, confirm its auction status, location, and bidding procedure (and be prepared to act fast). Before showing up to a real estate auction, be sure you've done your research ahead of time. Thoroughly research the neighborhood and property specs, and set a budget that you won't exceed. Following these steps will allow you to stay focused and within budget—should you find yourself ready to take on a real estate auction.
10. Driving For Dollars
Driving around neighborhoods can be an interesting yet effective way to find off-market properties. As the name suggests, investors actually drive in search of potential deals. The most common type of deals you will come across are either vacant or distressed properties, as these will be the easiest off-market homes to spot. To find vacant or distressed homes, keep an eye out for overgrown yards, scattered items in the yard, or boarded-up windows. As you find potential leads, jot down the addresses for later.
The next step in driving for dollars is to search for the owners of potentially vacant homes in county records using the addresses you wrote down. Finding the property owner will allow you to reach out and inquire about the status of the home. When you get contact information, either a phone number or email, prepare a list of questions to ask. These should help you determine if you can purchase the property and if it might be a good investment. While it can be time-consuming, driving for dollars is an entirely free strategy. Depending on the area in which you live, it could be a practical way to search for off-market homes.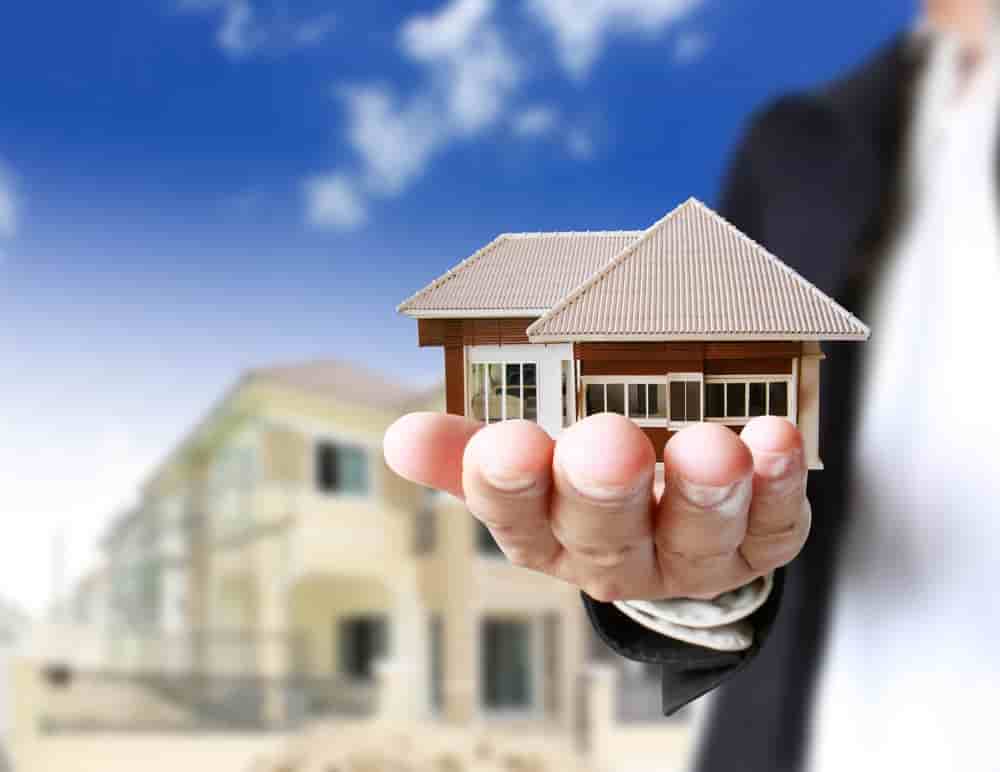 5 Benefits Of Buying Off Market Homes
As stated previously, there are several reasons investors may be attracted to the idea of off-market real estate deals. Here are just some of the perks to consider:
Less Competition For Buyers: Off-market deals give buyers a competitive edge because these properties are not open to hundreds of other buyers. Investors often compete with two or three other buyers at most. This can help investors avoid bidding wars or losing out on deals altogether.

Lower Sale Prices: Less competition means one thing: lower sale prices. Off-market homes aren't publicized, and they typically stay out of the spotlight. This gives investors specializing in this strategy the chance to fly under the radar and score properties at a great price before they're ever even listed for the public.

Smooth Negotiations: Because these properties go unseen by most, both buyers and sellers are more relaxed when it comes to the negotiations. This can lead to the kind of contracts that would never be possible on the open market. Have your contingencies prepared and understand what terms you want beforehand.

Adjustable Transaction Times: When it comes to off-market real estate sales, you will likely find that sellers are not in a rush. As a potential buyer, this allows you to take your time and mind due diligence before making an offer. However, it's important to note that certain deals such as pre-foreclosures and short sales may require a quicker closing process. In these cases, the lack of time is usually made up for by a greater discount on the purchase price.

Unique Opportunities: The reason for some off-market real estate listings can be due to unfortunate circumstances on behalf of the seller. There may be a financial dilemma or simply an owner looking to make a quick (and quiet) exit from the property. These situations can be mutually beneficial for both the buyer and the seller, as well as offer attractive contract benefits and profit margins for investors.

Less Competition:Anthony Martin, CEO of Choice Mutual, suggests that "buying a home off market means less competition. When a home is listed on MLS (multiple listing services) there will be substantially more buyers looking at – and interested in – the property".
Drawbacks Of Off Market Properties
Off market deals are associated with so many benefits, it can be difficult to think about anything else. However, there are a few drawbacks associated with off market properties to be aware of:
Lack Of Availability: In light of the NAR's new policies, there has been a significant reduction in the number of pocket listings that are bought and sold. While there are exclusions to the rules, availability is simply not what it once was.

Hard To Find: Given the availability changes, investors should ensure they are utilizing multiple lead generation techniques at once. Relying solely on off market listings could slow down your portfolio's growth rate and make it more challenging to continue securing deals.

Inexperienced Sellers: One of the exceptions to MLS Statement 8.0 is for For Sale By Owner (FSBO) properties. These do not have to be marketed the same way as other listings; however, investors could find navigating an FSBO transaction more challenging depending on the circumstances.
Benefits Of Selling Off Market Properties
Now that we've gone over the drawbacks of selling off market properties, let's go over its advantages. Off market deals offer benefits to both buyers and sellers. For buyers, mainly investors, the key benefit of finding an off market property is not having to deal with competition. Because the property isn't listed on public sites such as MLS, Zillow or Realtor, it won't have a high amount of visibility that leads to numerous offers from agents and other buyers. If you're able to locate a property before it hits a market and make a swift offer, you're more likely to beat out potential competition (and avoid getting into a bidding war.)
For sellers, you also have privacy and convenience to gain. For instance, you don't have to deal with the hassle of listing and advertising your property. This also means your current tenants can live in the property at peace without nosy passers-by until it's time for them to move out. A pocket deal will allow an agent to sell a property quickly without having to sift through and entertain buyers who aren't qualified to begin with and aren't serious about making good offers.
Off Market Deals Vs. The MLS
Now that we've gone through the numerous benefits of off market listings, it may be easy to see why so many investors prefer these opportunities. Off market properties, especially those in competitive markets, represent a chance to break away from the competition. Many investors prefer the chance to view a property and negotiate directly with the seller without added pressure of a hot real estate market. Off market listings can also lead to unique financing arrangements, such as seller financing that could allow investors to expand their portfolios more quickly.
With all of that being said, off market properties are increasingly hard to find. Investors waiting on off market deals will miss out on valuable opportunities listed on the MLS or even websites that pull from the platform. While MLS listings are affiliated with an agent, they should not automatically be ruled out. There are numerous opportunities available with these homes as well. Further, as investors build up connections with agents they may have access to early showings or a more transparent negotiation process.
MLS Statement 8.0
The National Association of Realtors (NAR) enacted a new policy at the end of 2019, called the MLS Statement 8.0 Clear Cooperation Policy, regulating off-market properties on the MLS. The policy took effect in 2020 and requires real estate brokers to submit all property listings to the MLS within one day of marketing the property to the public. Marketing is defined as posting the property listing on public-facing websites, yard signs, flyers, digital communications, and other platforms that potential buyers can access. The purpose of this regulation is to increase cooperation among real estate professionals. So, what does this mean for investors?
The passage of MLS Statement 8.0 does require brokers to post more properties on the MLS, but this does not necessarily mean the end of off-market real estate. Brokers are still allowed to create limited off-market listings to preserve seller privacy or create an office-exclusive listing. In these cases, brokers and agents can choose who can see the official MLS listing. For example, the listing can be shared exclusively with buyers working with the firm. Investors will need to leverage their existing real estate networks to find these exclusive listings, which may require more effort than before to access.
Investors can also market directly to motivated sellers, such as owners with distressed or vacant properties. These properties are often not listed, but that does not mean the owner isn't ready to hear about direct offers. It is also worth noting that the new regulation is not a law, rather a regulation set forth by the NAR. This means For Sale By Owner (FSBO) properties can still avoid being listed on the MLS. Investors can find these listings through several marketing strategies.
Summary
Overall, off-market properties sales can offer various benefits for investors who know what they are doing. By offering less competition and flexible negotiations, off-market real estate can provide investors with wide profit margins. Despite not being listed on the MLS, there are several tactics investors can employ when they learn how to find off-market real estate deals. I often recommend investors utilize more than one strategy at a time. Investors should seek to add new deals to their portfolios, and off-market real estate should be no exception.
---
Ready to start taking advantage of the current opportunities in the real estate market?
Click the banner below to take a 90-minute online training class and get started learning how to invest in today's real estate market!