by JD Esajian | @JDEsajian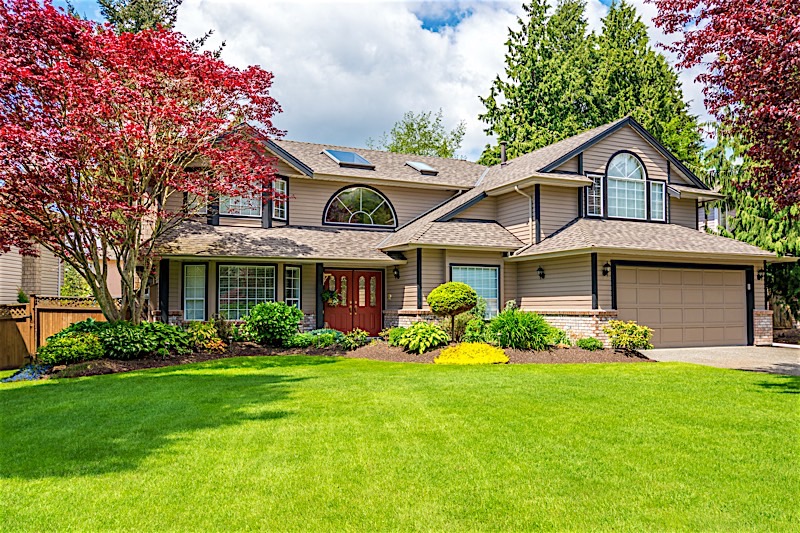 It is nearly time to bid farewell to those blistering hot summer days in order to make room for cool breezy nights and color changing leaves. Why? Because fall is just around the corner, meaning it is time to look back on the home design trends that were most prominent this summer.
In today's style-obsessed world, home design trends are constantly evolving. From the avant-garde decor of the 1920's to the modern aesthetics of the 1960's, decorating one's living space in order to enhance its appearance, comfort and functionality is about as old as time itself. With that in mind, we've compiled a list of the hottest summer trends that have defined 2016.
The summer real estate market was favorable for investors and homeowners alike, and experts are optimistic that the fall real estate market will be just as lucrative. Whether you are a homeowner looking to give your house a facelift or an investor searching for ways to increase the after repair value of your current rehab property, consider these home design trends that will make people say wow:
Home Design Trends For Your Kitchen
The kitchen is arguably the heart of any home. It is where families congregate, food is prepared, and memories are made. And it should certainly be a focus of your property rehab checklist. If that isn't enough to make you want to upgrade the space, how about the fact that a remodeled kitchen can return as much as 87 percent of your initial investment. Major kitchen renovations (i.e. demolishing a load bearing wall, altering any electrical wires or plumbing pipes, or restoring rot or mold damage) can be costly, but worth your while if you plan to resell. Minor upgrades will also increase your home's value and make for a happy chef. So without further ado, here are four home design trends for the kitchen that were popular this summer:
Muted Color Palettes

Although all-white color palettes still dominate the kitchen industry, a trend that emerged this summer was the use of muted colors and pastel tones. Try a light green, pale blue, or soft charcoal to give your kitchen a "homier" vibe. If you aren't ready to stray from all-white, consider painting an accent wall or choosing cabinets that fit the color scheme.

Sneaky Storage

Nobody wants extra food and appliances cluttering up a beautiful kitchen countertop; so avoid the mess by creating more storage space. Storage does not have to be clunky and unattractive. Disguise your storage spaces by hiding multiple drawers in a cabinet or installing a pullout spice rack

Simplicity

It is no secret that a simplistic modern theme is currently trending, and the good news is that modernity makes any kitchen look and feel elegant. Going modern is not as hard as it sounds either. Aim to purchase streamlined products with little detail. Think stainless steel, wood with no seams, glass, and laminate, and you'll be on your way to a minimalist space in no time.

Work Stations

If you live in a smaller home, or don't spend a lot of time in your kitchen, transform the space into a multifunctional area. More and more homes are creating small office stations - or even installing a washer/dryer unit - in their kitchens. You will be surprised how functional your space will become.
Home Design Trends For Your Bathroom
Did you know the average person spends 1.5 years of their life in the bathroom? With that in mind, there is no excuse not renovate it into a desirable and welcoming place. Although a bathroom is a small space, there is plenty that can be done to spruce it up and make it your favorite room in the home. While upgrading a bathroom can be a big investment, with proper planning and a set budget, it doesn't have to be. If you're looking for a little inspiration, this summer's trends, compared to the bathroom trends of 2015,  are guaranteed to give you the design bug.
Funky Tile

Think outside of the box when carrying out your next rehab and get creative with your tile choices. Don't opt for the same color and pattern when you should be mix-and-matching textures and trends.

Double Shower Heads

Are you ready for an invigorating shower experience? Not only will a double shower head save you and your significant other time in the morning, it will also give your bathroom a chic and luxurious feel. Try an oversized rain shower head and a separate handset, or go all out with dual heads.

Clawfoot Tub

If you want to bathe like a nineteenth century queen while simultaneously giving your bathroom a fun antique flair, it is time for a clawfoot tub. A freestanding tub is classic, elegant, attractive and will fit into both a modern or vintage style home.

Spa-Like Vibes

Few things are more relaxing than spending a day at the spa. Instead of shelling out a pretty penny for every spa trip, transform your bathroom into its own oasis. Opt for light fixtures that have the ability to dim, neutral colored walls and linens, and don't forget one important thing: there is no such thing as too many candles.
Home Design Trends For Your Backyard
This summer was all about bringing the indoors outside, which is ideal for those looking to utilize their outdoor space year-round. Summer 2016 was also a huge advocate for sustainable landscapes that are as functional as they are attractive. With DIY projects gaining popularity this year, there is plenty to do to the backyard to transform it into your favorite part of the house. So just because summer is almost over doesn't mean you should ignore your backyard. If you implement a few of this summer's hottest backyard trends, you'll be able to enjoy the outdoors well into the winter.
Sustainability

This summer taught us the importance of being more environmentally conscious. Whether you install solar lighting throughout your yard or plant a vegetable garden you'll be able utilize in your cooking endeavors, be sure to aim for sustainability.

Creative Lighting

If you want to enjoy your backyard well into the evening, get creative with your lighting choices. Consider hanging stringed lights over the entire yard or draping them across a bush. If you really want to get experimental, try lining your yard with tiki torches.

Water Features

Introduce some serenity to your garden by installing some type of water feature. The sound of a crashing waterfall or a babbling brook outside your bedroom window is sure to help put you into a peaceful sleep every night. A fishpond, on the other hand, is affordable and will give your backyard a natural vibe.

Bring The Indoors Out

If you truly want to utilize your backyard even throughout the winter, it is time to bring the indoors outside. Whether that means an outdoor kitchen space, a living room-like seating area, or the addition of some ambiance lighting is up to you. Just remember to think of your backyard as an extension of your home, not a separate space altogether.
Home Design Trends For Your Pool
Say goodbye to the days of square-cookie cutter pools and hello to trendier designs. A backyard pool is a fantastic addition to any home. It is great for kids who could spend an entire day splashing around an aquatic arena, and equally as great for adults who prefer either a relaxing or athletic swim. With so many options in today's pool industry, there is no excuse not to implement a unique design that represents your home's style and your personal taste. If you have a pool in your backyard, you've already won half the battle. If you are a rehabber who is about to install a pool, consider these four options that dominated the summer pool trends of 2016:
Saltwater

Do you want a low-maintenance pool that is gentle on the eyes and skin, safer than chlorine, and has a "soft water" feel? Consider converting your pool to a saltwater pool.

Solar Heater

If you want to enjoy your pool year-round, warm water is not a luxury, it is a necessity. Install a solar heater, which is more durable than a gas or electric heater, requires less maintenance, and is better for the environment.

Tile Bottom

Why opt for an outdated concrete bottomed pool when you can get creative with endless tile options? This summer birthed the trend of mosaic tiles covering the entire pool floor, but there is also the option of using tile more sparingly to create a design of your choice.

Infinity Edge

There isn't a pool design more modern and luxurious than an infinity edge. Not only will the overflow of water create a rhythmic sound similar to that of crashing waves, but also, the look of a pool that seems to be never ending will make for a peaceful and serene landscape.
Home Design Trends To Enhance Curb Appeal
Did you know that homes with better curb appeal command higher prices and take less time to sell? The first thing prospective buyers see is the way your house looks from the street. Do you have attractive landscaping? Is the front yard well maintained? If the answer is yes, it can add thousands to the value of your home. With that in mind, there is no better time to beautify your front yard using this summer's hottest trends.
Unique Front Door

Make your front yard pop by replacing your old, bland front door with something creative, unique, and colorful. If you have a neutral colored home, consider painting your front door a bright red. It will give the house a "homier" vibe and will catch the eye of potential buyers.

Go Low Maintenance

Not much is better than a front yard that is as beautiful as it is low maintenance. So if gardening is not your forte, consider installing turf or gravel as opposed to grass. Also, opt for plants that require little care like succulents.

Patterned Driveway

Convert your driveway from mundane to magnificent with a grass pattern. Try a ribbon driveway (i.e. green grass running between two parallel strips of pavement) or select a checkered pattern like this image.

Functional Porch

If you want your home to stand out in the crowd, create a porch you can actually use. Whether you choose a porch swing or a few Adirondack chairs is up to you. Remember, an inviting porch is the perfect place to sip on your morning coffee while reading the paper.
Implement any of this summer's home design trends and you'll be a happy homeowner (or a successful rehabber).
🔒 Your information is secure and never shared. By subscribing, you agree to receive blog updates and relevant offers by email. You can unsubscribe at any time.