Key Takeaways
Attending a real estate conference can be a great way to bolster your network and glean the latest industry information.
Review the list of suggested real estate conferences to attend in the next year.
Get the most out of your next real estate investing conference by planning ahead of time.
---
Are you planning on attending any real estate conferences in the next year?
If you haven't given it any thought, perhaps now is the perfect time to take it into consideration. Professional development and networking are critical to the success of any entrepreneur, and those in the real estate sector are no exception. Conferences provide a space for entrepreneurs to devote several days to their personal and professional development, without the usual distractions of everyday life. The following will explore which conferences have the potential to greatly affect your growth trajectory in a positive way.
---
[ Thinking about investing in real estate?
Register to attend a FREE online real estate class
and learn how to get started investing in real estate. ]
---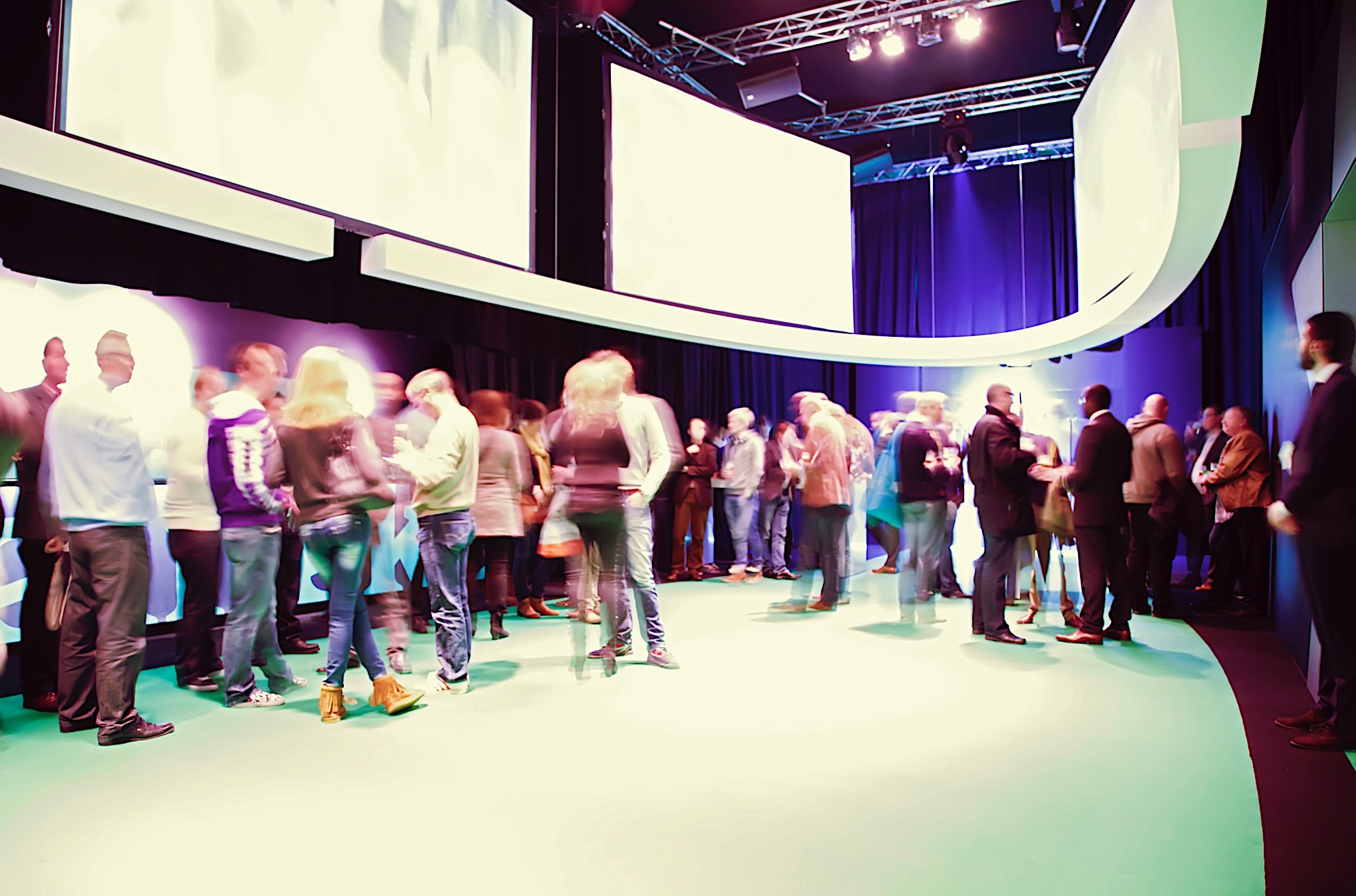 Why Attend A Real Estate Conference?
By attending a real estate conference, professionals can learn about the latest real estate trends and technologies in a matter of days. There is also an opportunity to meet like-minded individuals in a space where people are more open to making connections. Expanding your network can lead to opportunities such as striking more deals, collaborating on projects, or securing investment capital. Finally, many conference attendees come away with a renewed sense of passion and excitement, inspiring them to reinvigorate their businesses. If this sounds like something you're looking for, consider attending one of the best real estate conferences in the nation:
National Association Of Realtors Conference And Expo
FortuneBuilders Real Estate Ignite
Single Family Investment Forum
Inman Connect
Real Estate Women's Forum
National Association Of Realtors Conference And Expo
Known as the largest annual event in the industry, the National Association of Realtors Conference and Expo serves as a gathering place for roughly 20,000 real estate professionals representing over 60 countries across the globe. The event hosts educational sessions, National Association of Realtors (NAR) governance meetings, a vendor exposition and special events throughout a four-day weekend.
What You'll Learn At This Conference
With more than 100 educational sessions, attendees from any sector of the real estate industry will find something to suit their interests. The long list of sessions covers topics ranging anywhere from economic trends to smart home technologies. The conference runs alongside an exposition that features 400 vendors, presentations, product demonstrations and additional networking activities.
Real Estate Ignite
Heralded as one of the best real estate conferences catering to today's investors, Real Estate Ignite is an annual 'super-conference' hosted by FortuneBuilders. Held annually in Las Vegas, NV over the course of three days, the conference is centered around the theme of igniting one's passion for real estate. The conference agenda features more than 60 educational sessions that cover targeted topics such as investment strategies, marketing techniques and business systems. To attend this event you must be a current student of their real estate training program.
What You'll Learn At This Conference
This conference is uniquely positioned as an investor-centric event that also places an emphasis on networking. Educational sessions are organized by track, helping attendees get laser focused on specific areas of their real estate business. In addition, each track offers an array of sessions catered to different experience levels. For example, a beginner investor will find a generous offering of entry-level strategies, while an industry veteran will benefit from advanced techniques. Attendees are welcome to enroll in sessions from any track they would like, and are encouraged to customize their schedules based on their specific needs.
Single Family Rental Investment Forum
Hosted by the Information Management Network, the Single Family Rental Investment Forum is the perfect gathering place for anyone with a hand in the rental market. A relatively new conference, the Forum has a focus on single-family investment properties and features participants such as real estate investment trusts (REITs), funds, aggregators, note buyers and fix-and-flippers. Attendees can expect to learn topics such as managing rental portfolios, financing fix-and-flips, or finding distressed properties.
What You'll Learn At This Conference
This event is one of the few conferences with a narrow––yet deep–– focus on rental property investing. In addition to a broad array of educational sessions, the conference features small group workshops that are organized by profession. For example, passive income investors might expect to attend a breakout session entitled "Getting To 50 – 100 Rentals In Your Portfolio." Those interested in getting into fix-and-flip, buy-and-hold or REIT investing will find that this is a great place to get started.
Inman Connect
Inman, a highly regarded real estate news platform, brings to the industry an innovative and forward-thinking networking conference: Inman Connect. With an estimated attendance of over 4,000, this conference is inclusive to professionals from across the real estate landscape. Known as a gathering place of the most forward-thinking leaders in the industry, attendees can expect to hear from high-profile speakers from the likes of Zillow, Opendoor, CNN, New York Times and Fortune Magazine, as well as the president of the National Association of Realtors.
What You'll Learn At This Conference
Nearly five days in length, Inman Connect packs a punch in terms of educational content and networking opportunities. In addition to general sessions appropriate for all, the conference is organized into tracks based on an interest group. Broader topics range anywhere from social media strategy to investing technology, while niche topics can dive into prospecting or lead management strategies. The ample offering of forward-thinking topics promises to inspire attendees to think out of the box.
Real Estate Women's Forum
The Real Estate Women's Forum stands to advance female empowerment and leadership in the real estate industry. Offered in the form of three regional events per year, this conference offers an all-female speaking faculty and is attended by over 3,000 professionals.
What You'll Learn At This Conference
This conference is great for female entrepreneurs who want to focus on their professional and personal development in a safe space. Attendees can hear from top female executives on their perspectives on leadership and empowerment in the real estate industry. Personal development topics address themes such as how to advance careers, break down stereotypes or tackle challenges. The event also offers a mentorship program, and educational topics such as property development, operations, technology, and investing.
How To Prepare For Your Next (Or First) Real Estate Investing Conference
Now that you have learned about some of the top real estate conferences taking place each year, it is time to plan how to get the most out of them. Taking registration, airfare and lodging into account, attending a conference can be quite an investment. Those who attend conferences passively, and without a plan, can still have a great time and glean ample information. However, those who prepare in advance can increase the return on their educational investment. Here are some tips on how to get the most out of your next real estate education conference:
Run a background check: Conferences provide a list of speakers as standard practice, and smaller conferences will sometimes provide a list of attendees. Make a wish list of individuals you would like to meet and research their profiles to develop talking points. If you get the opportunity to meet any of them, you will 'wow' and flatter them with your knowledge.
Practice your elevator pitch: Be sure to rehearse a quick message that effectively communicates what you do and what you have to offer. Due to the action-packed nature of conferences, you will only have a few seconds to make a lasting impression on those you encounter.
Customize your schedule: Many conferences provide tools to customize your session schedule, either on an app or through their website. Popular sessions can fill up quickly, so be prepared with one or two backups for each in case the rooms meet capacity.
Order business cards: Trading business cards serves as a great tool for remembering each individual you connected with throughout the event. Make sure to order extra in advance.
Remember names: Trading business cards is great, but don't risk bringing home a hundred business cards and not being able to match a single name to a face. Make a habit of quickly jotting down notes on the back of business cards after each conversation, and encourage your counterpart to do the same. This trick makes it much easier to remember names and conversations that took place.
Plan to take notes: As a wise Chinese proverb once said, "the weakest of ink is more powerful than the strongest memory." Be sure to jot down pertinent notes while attending sessions. You'll be sure to have fleeting thoughts on how to apply ideas to your own business, but it will be impossible to remember all of them. Here is a resource on how to take great notes at a conference.
Prepare your bag and wardrobe: There's nothing worse than being excited to network and learn, only to find yourself miserable and distracted because you did not wear the right clothing. Make sure to wear comfortable shoes and plenty of layers. Also, be sure to pack water and healthy snacks so that you can focus on learning, rather than hunger or discomfort.
Personalize your follow-up: Within one week of the conference concluding, be sure to follow up with your top connections by sending out personalized emails. This is where the business card trick comes in handy. Because you jotted down notes from your conversation, the amount of detail you can include in your emails will surely help you forge meaningful connections moving forward.
Form an action plan: Last but not least, conferences are most valuable when you find ways to implement new ideas into your business. Sit down with your conference notes and summarize your key takeaways. Develop an action plan for how you will apply these ideas to your own business. Suggest forming an accountability group with fellow attendees that you connected with at the event.
Summary
Attending real estate conferences can be an eye-opening experience that reinvigorates the way you approach your business. Furthermore, bolstering your network can lead to increased business opportunities that boost your bottom line. Get the most out of your next conference by planning ahead. This includes strategizing how to create meaningful connections and creating a game plan of how you will apply new ideas to your business. After all, maximizing the return on your educational investment ought to be a no-brainer.
Do you plan to attend any real estate conferences in the next year? If so, which ones, and what inspired you to register for them? Feel free to share in the section below.
---
Ready to start taking advantage of the current opportunities in the real estate market?
Click the banner below to take a 90-minute online training class and get started learning how to invest in today's real estate market!