Real estate investing has become a popular modality of growing wealth in America. Anyone can try their hand at flipping houses or buying income properties. However, what differentiates the average real estate investor from the successful career investor?
To some degree, there is an element of luck as well as trial and error. However, the rest is education. Many investors use real estate investing courses and training programs to bolster their market expertise and industry know-how. This guide will discuss what you could learn from real estate investing classes, the different types offered, and how to choose the right one.
What You'll Learn From Real Estate Investing Education
Through most real estate investing courses, one can expect to learn about popular exit strategies such as rehabbing, wholesaling, and buy-and-hold real estate. For example, someone who wants to pay off student debt by earning lump sums may choose to invest in fix-and-flip properties. On the other hand, someone who wants to earn a steady income over time and secure their retirement might instead invest in rental properties. This vital information will help individuals decide what strategies will best align with achieving personal goals. In addition to investing strategies, a real estate training program can help develop various skills and techniques. Here are some examples:
Strategy-specific training

Establishing a new business

Marketing and advertising

Raising capital

Financial planning and analysis

Investor mindset and entrepreneurship

Contractor and vendor management

Identifying buyers and sellers

Due diligence, contracts and document management

Taxes and asset protection
One might be surprised to see the extensive types of courses included in the above list, which is by no means exhaustive. Students getting started should be made aware that real estate investing does not consist solely of buying and trading real estate. Rather, it is a complex vehicle that is best approached as a business. A full-fledged real estate investment program will provide property investing courses and training on the skills and know-how needed to run an investing business.
---
[ Do you have what it takes to run your own real estate business?
Register for a FREE webinar
, where you can learn from experts how to replicate successful business systems. ]
---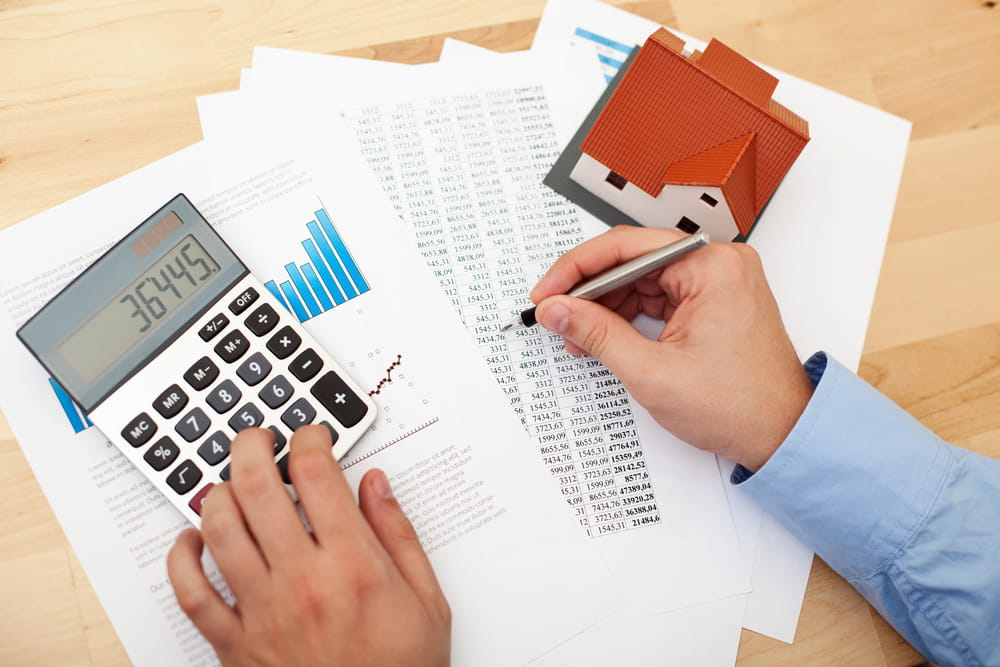 Choosing The Right Real Estate Education Course
Knowing how to choose the right real estate investing course is understandably tricky. The market has become saturated with a litany of gurus and companies, each offering a wide range of options––from free real estate training to expensive courses.
As Harvard Professor Howard Gardner once said, "if you think an education is expensive, try estimating the cost of ignorance." Most legitimate training programs require tuition, so it is of utmost importance to know how to pick the best real estate training company before making an investment.
You can tell when certain real estate investing courses are ethical when they're entirely transparent about the risks involved when investing in real estate. Programs should not make "get-rich-quick" promises. Instead, they should emphasize that time, dedication and effort are required to be successful.
What To Look For In A Real Estate Program
Proven Business Systems: It is recommended that you identify a program with a proven system that you can replicate to get your business started. Even more, it is advantageous to seek out an educational system offered by a company or investor that is currently running an active investment business.

A Dedicated Coach or Mentor: If you want to invest in real estate on a part-time or full-time basis, having a coach or a mentor to guide you while you build your investment business is a smart choice. When it comes to real estate, things can change quickly and don't always happen the way they are planned to. In these cases, it is extremely helpful to have someone you can call with questions and to help guide you through more complex situations.

Up To Date Documents & Resources: One of the most important things to have access to when starting a real estate business is the accurate documentation required for different types of real estate transactions and deals. Real estate trends and regulations change frequently, and having access to the most up-to-date resources is key.

Online Tools: A great way to access education is through an online portal. A high-quality program will offer a curriculum that can be accessed online and have tools and features, including video training, examples of scopes of work, repair estimating systems, dean analyzer tools, and more.

Live Training Events: An advanced real estate training system will include multiple types of education styles, with one the best being live training events. Reading about a real estate strategy is much different than hearing about it from active investors, interacting in a live workshop, or doing a walkthrough of an active investment deal.

Community: Another great aspect of high quality real estate programs is access to the community. Networking is one of the most important parts of being a real estate investor. Rubbing elbows with fellow investors at live events or in online networking groups is a great way to expand your network as a newbie.
Types Of Real Estate Investing Education
The real estate investing industry is broad, with many niches and sectors. The real estate investing education you choose to receive should be based on the type of investing strategy you're most interested in.
A great way to start is to take advantage of free educational materials. For instance, FortuneBuilders offers hundreds of educational articles covering practically any real estate investing topic you could think of.
Here are some examples of topics you might find:
Wholesaling Houses

Starting A Rental Property Business

House Flipping

Finding Real Estate Deals

Investing In Commercial Real Estate

Investing In REITs

Foreclosure Investing

Raw Land Investing & New Development
How To Wholesale Houses
Wholesaling real estate is a wonderful way to break into the real estate industry because it doesn't require any capital to get started. Essentially, wholesaling involves searching for and locating real estate deals and passing them along to an end buyer (usually a real estate investor.) As a wholesaler, you make your profits by charging a fee for each transaction you facilitate. You can gradually build up enough capital to invest in a property of your own if you wish.
How To Start A Rental Property Business
Some lucky individuals fall into a real estate investing career, often in the form of a side business. They may have inherited a property from a family member that they don't live in. Instead of selling it, they rent it out to tenants and earn passive rental income.
Real estate investors with enough capital can start a rental property business by purchasing an investment property. In optimal arrangements, the tenants will pay most or all of the mortgage. Eventually, the mortgage is paid off, and all rental income can be kept for profit.
How To Flip Houses
Reality television featuring investors turning profits through house flipping has arguably popularized the concept of real estate investing amongst the masses.
In a nutshell, flipping houses involves finding a property being sold for under market value and then selling it for a profit after making repairs and renovations. There are certainly opportunities to make a great profit by fixing and flipping a house, but there are many risks involved as well. The process may not be as glamorous as television can make it seem. Make sure you're the right fit before you start flipping houses.
How To Find Real Estate Deals
A real estate investing course that teaches you how to find real estate deals is definitely one to consider. The success of any type of investor is contingent upon their knack for finding real estate deals.
This feat might be easier in some areas but can require a lot of skill and talent in competitive areas. Visit our guide here, which reveals some top tips for finding the best real estate deals.
How To Invest In Commercial Real Estate
A proven way to amass significant wealth through real estate is to invest in commercial properties. This includes hotels, office buildings, retail spaces, and other types of properties that are leased to commercial tenants.
Buying commercial real estate requires hefty capital and often isn't attainable for new investors. However, it is certainly a career goal for many. Even if you can't buy commercial property yet, you can still invest in it by joining a commercial REIT. We introduce REITs next.
How To Invest In REITs
Is there a way to invest in real estate without having to buy physical property? The answer is yes! REITs, or real estate investment trusts, are investment vehicles that pool investor funds to buy real estate. These trusts often specialize in commercial real estate. Pooling funds together with other investors increases your buying power exponentially, thus granting you access to more investment options. Investors who participate earn their personal share of equity and profit.
How To Invest In Foreclosures
When a homeowner fails to make their mortgage payments, they are at risk of foreclosure. This is when the mortgage lender repossesses the property and sells it to pay off the delinquent loan.
This can be a terrible experience for the homeowner, highlighting how important it is to stay on top of one's mortgage payments. On the other hand, this creates an opportunity for real estate investors. This is because a foreclosure property is often sold for less than its market value. The bank is more interested in paying off the loan and mitigating its risk over investing more time, money, and resources to sell the property for maximum profit.
Foreclosure sales often provide investors with opportunities to buy properties for less than what they're worth. They can be in great condition, but they can also be in bad condition. Learn all about foreclosure investing here.
How To Invest In Raw Land & New Development
Want to land in an investing sector that offers lower competition and more opportunity? Buying raw land for development is a niche real estate sector that doesn't necessarily occur to new investors who are just starting out.
Depending on your location, buying raw land can be quite affordable. You can simply buy it and hold on to it until it can be sold at a higher price. You can also lease or develop it for commercial or residential property. Raw land investment requires due diligence and working with local zoning laws. Find out if it's the right fit for you by reading our full guide.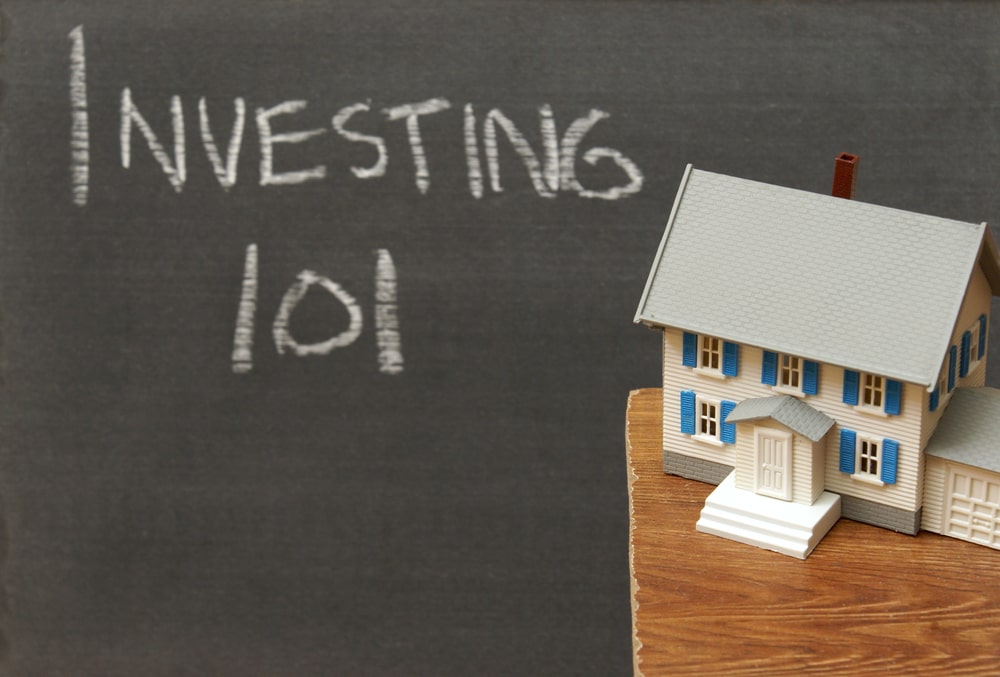 How To Start Your Real Estate Investing Courses
Before researching different real estate investing courses, an important first step is reflecting upon personal goals. It is helpful to ask poignant questions, such as "do I want to pursue real estate investing part-time or full-time," "do I want to take a hands-on or hands-off approach to deals," and "what is my end goal." Getting to know these qualities will help an individual decide what type of training program will best support them in achieving their goals.
Once you are ready for the next step, it is time to research your options. If you are just getting started and want to learn more about the opportunities available in real estate today, we recommend taking a 2 hour introductory class. This class is free and covers everything from how to get started flipping houses to purchasing rental real estate to increase your cash flow.
For those who are interested in starting an investment business, and are ready to invest in training, we recommend looking into the Mastery Coaching program.
Our program provides a system for developing your real estate investing business, and is widely recognized for its exhaustive course offerings and customizable curriculum. Not only do students receive state-of-the-art training from industry professionals, they receive continued coaching and mentorship from market experts. The program also offers a wide array of training to accommodate every learning style, including bootcamps, seminars, one-on-one coaching, as well as online and hands-on curricula. Students receive assistance in developing personal action plans and proven business systems to maximize their chances of success in their investing careers. To learn more, visit www.fortunebuilders.com/mastery/.
Summary
There are many real estate investing courses competing for beginner investors' attention, making it difficult to identify which programs are legitimate and provide the best education. Individuals who are thinking about investing in real estate are advised to define their short-term and long-term goals before selecting a program. Having these insights will help direct what type of program will best support them in achieving these goals. Furthermore, knowing ahead of time what a good program should have to offer, in terms of training and coaching, will prove helpful in making sure that the program under consideration is worth the investment.
---
Ready to start taking advantage of the current opportunities in the real estate market?
Click the banner below to take a 90-minute online training class and get started learning how to invest in today's real estate market!