by Paul Esajian | @pesajian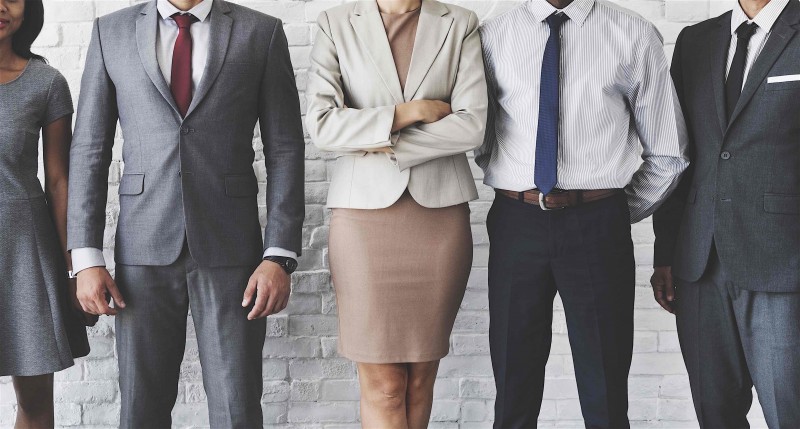 How does a real estate entrepreneur differ from an ordinary investor? And what specific characteristics do they possess?
A real estate entrepreneur and an investor are essentially one in the same; they use real estate as an investment vehicle to generate income, appreciation and tax benefits. However, there are a few noteworthy caveats that must be taken into consideration.
A real estate entrepreneur is generally defined as ambitious, risk tolerant and self motivated. They possess the ability to create something out of nothing, and not only recognizing opportunities, but rather seize them. It's a mindset more than anything, as it combines vision with passion and grit.
"The Entrepreneur is the visionary in us. The dreamer. The energy behind every human activity. The imagination that sparks the fire of the future. The catalyst for change," says Michael E. Gerber in his book, The E-Myth.
The investor, on the other hand, is typically in the beginning stages of real estate. They have the desire to succeed, but are primarily focused on the day-to-day tasks of getting their business up and running. While the entrepreneur envisions the bigger picture, the investor is concentrating on individual pieces when starting out. However, that's not to say an investor is unable of becoming a real estate entrepreneur. In fact, taking the leap from employee to entrepreneur simply comes down to recognizing the attributes it takes to be successful.
4 Characteristics Of A Great Real Estate Entrepreneur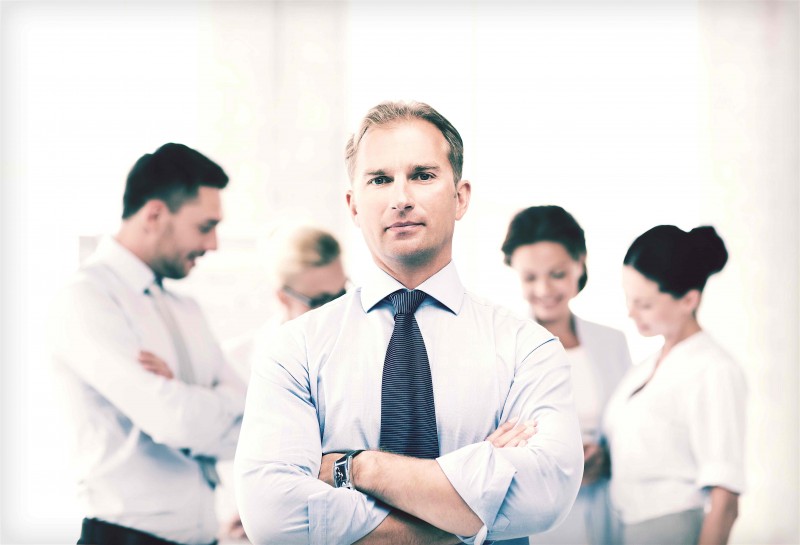 Becoming a real estate entrepreneur doesn't happen overnight. It's a continuous process that requires daily use and attention. That said, there are several ways for investors to become a real estate entrepreneur. Here are four:
1. Entrepreneur Mindset: Far and away, the most important quality a real estate entrepreneur has is the right mindset. This intangible quality is a key building block in success, whether in real estate or business, as this mentality to never stop learning or pushing forward is vital to overcoming challenges and obstacles. A real estate mindset is the x-factor between entrepreneurs and investors.
When first starting out in real estate, you will not be an expert by any means. But with the right mindset, including desire for continual learning and improvements, investors can better position themselves moving forward. Remember that an entrepreneur mindset is not an inborn characteristic — it's an individually learned behavior that gets stronger with use. As an investor, your attitude and the set of beliefs you adopt will be essential to getting your business off the ground.
2. Real Estate Education: Along with the mindset, the next step to becoming a real estate entrepreneur is educating yourself on the topic. A proper real estate education can provide a solid foundation for investors to build off of, including a working knowledge of the industry as well as the insight to see if they're headed in the right direction. In addition, a real estate education can help investors mitigate risks, produce more opportunities, earn a better return on investment, and even establish a more efficient network of contacts.
3. Partnerships/Teams: I can't stress how important it is for a real estate entrepreneur to be self aware. Entrepreneurs need to identify their strengths and weakness, and begin assembling the missing pieces to form something truly worthwhile.
Starting a real estate partnership or forming a team can have untold benefits or new investors, especially those looking to take their business to the next level. Along with a wider pool of knowledge, skills and contacts, a partnership can be advantageous for many reasons, including access to more working capital. Building a successful real estate team, on the other hand, can provide investors with expanded benefits compared to a partnership. This includes the ability to harness collaborative powers, plugging in complimentary pieces to not only achieved a specific objective, but keep the business running smoothly and as efficiently as possible.
To get started, investors should begin the following:
Self-Evaluation: The first step to assembling a dream team is understanding where your strengths and weakness lie. A self-evaluation will highlight your top skills, while also identifying where you can improve.
Examine Your Needs:  By taking the time to evaluate yourself, investor will ultimately have a checklist of what their business needs. Whether it's more financing or networking opportunities, once a real estate investor identifies the areas of their business that need improvement, they can begin recruiting the talent to fill the voids.
Add Key Players: The last aspect to forming a real estate team is finding the right personnel. Beginner investors should look for key players in the industry, including those with real-world experience who have been there before. Remember you are looking to scout talent, so your role will be finding complimentary pieces that not only fare well in their position, but within the company.
4. Daily Habits: The key to being successful in anything comes down to practice. Daily habits are vital to becoming a real estate entrepreneur, as these routines and self-discipline will help to transform the body, mind and spirit. The following highlights three daily habits to become a successful entrepreneur:
Wake Up Early: When it comes to running a business, there will never be enough time in the day. But rising early and taking advantage of the power of mornings can provide significant benefits to investors, including setting the tone and attitude for the rest of the day. Ben Franklin said it best, "Early to bed and early to rise, makes a man healthy, wealthy and wise."
Visualize Success & Talk To Yourself: The defining trait of a real estate entrepreneur is their ability to see the big picture. That said, visualizing success is a fundamental habit that investors should undertake. This mentality aims to not only set goals, but envision how you intend to achieve it. Additionally, the practice of self-talk can help investors to visualize success, as this practice is used to build confidence and boost willpower.
Always Be Networking: The last daily habit for investors is networking. As an up-and-coming investor, you are going to encounter many different types of people along the way. While some may turn out to be nothing more than friends, it's important to always be building your database of real estate contacts, which can be the most valuable part of your real estate lead generation.
In the end, the primary difference between a real estate entrepreneur and investor is their mindset to achieve success. They not only have the ability to think "big picture", but the passion and mentality to achieve it no matter the odds.
🔒 Your information is secure and never shared. By subscribing, you agree to receive blog updates and relevant offers by email. You can unsubscribe at any time.