Key Takeaways
Make sure the house numbers of your property are easy to see and modern-looking.
Use natural light when staging your property by opening up all blinds and curtains.
Walk through your property, as if you're a buyer, to ensure you don't miss any last-minute details.
---
Halloween is just around the corner, but that doesn't that mean your listing must look like a haunted house occupied by real-life ghouls and ghosts. In fact, some of the best real estate marketing tips you can enact have little to do with bandit signs or an expensive real estate internet marketing campaign, and instead are about making sure your property's curb appeal is as visually-stunning (and spooky-free) as possible.
What do you do if you don't have much time or money to spruce up your listing? What if you've only got a couple hours to boost your creative real estate marketing and get your property looking its absolute best?
One simple strategy is to make sure your online pictures are as attractive as possible. On top of that, you want to make sure house numbers are easily visible, that you have plenty of natural light, and that your front entryway is as fresh, clean and new as you can make it.
With that said, here are five real estate marketing tips to ensure your property is looking attractive this Halloween.
Spruce Up Your Property With These Real Estate Marketing Tips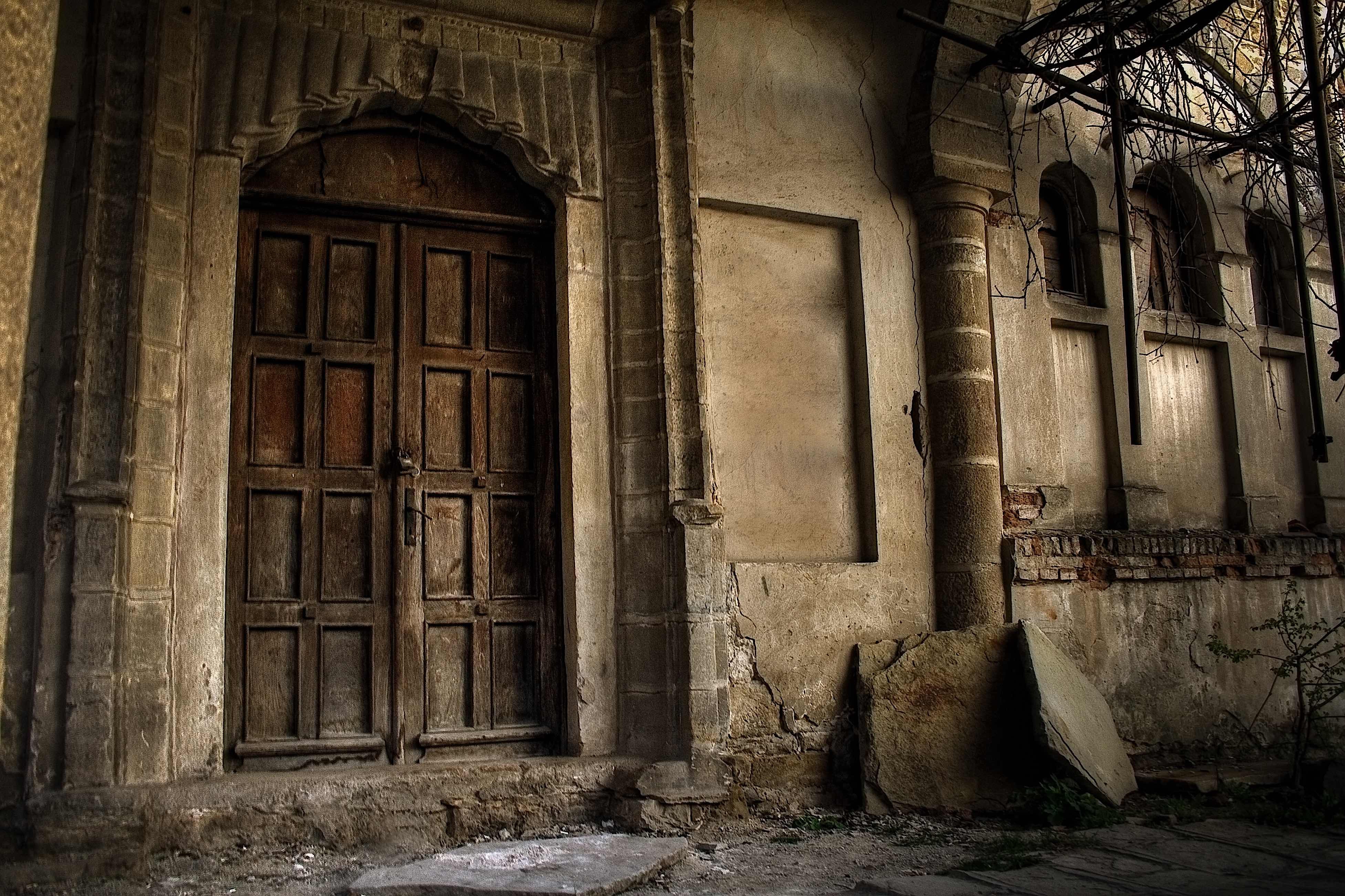 1. Take Time With Your Pictures
All the expensive real estate social media marketing campaigns in the world won't make up for a listing that doesn't have any "pop," when viewed online. And in this modern, technological age, this means understanding that curb appeal doesn't start at the curb, but instead with your online property images.
Make sure to take shots of your property listing during the day; early morning and late afternoon are the best times. When you do take property shots, make sure to take plenty of shots (more than you think you'll need). Next, go through your list of photos with somebody who hasn't seen them, and remove any "extra" photos that don't provide a wow factor.
Having this fresh set of eyes, and looking at the photos from a buyer's perspective, will ensure that your photos are as engaging as possible.
2. Make House Numbers Easy to See
There's nothing more frustrating for a homebuyer, who has already seen a ton of properties, than not being able to "find" a given listing. You must remember they don't know the neighborhood as well as you do.
To avoid this fate, get in your car and drive up and down the street. Make sure the house numbers are easily seen from both directions. Add lighting if they aren't visible at night. Even if the numbers are visible, but look rather dated and dingy, purchase some new house numbers to add a little extra (and relatively inexpensive) pizzazz.
3. Utilize Natural Light
Just because you're a fan of those scary movies with the dark, dingy houses doesn't mean your investment property should look like that. Be sure to open as many blinds and curtains as you can in the property and let in that ever-valued natural light to show your listing in the best light possible. (Pun intended.)
If you find the blinds or curtains are looking a bit past their "sell by date," invest in some simple, modern window treatments that will have homebuyers raving about what you've done with the place. And if you do some kind of staging design in place, be sure to use your new window treatments to accentuate your property vibe and feel.
4. Play Prospect
In the marketing world there's a concept called "playing prospect," in which you pretend to walk through every area of your business's marketing funnel as if you were a customer — not an owner. And is there a bigger part of your marketing funnel than your property itself?
Take time to walk through your listing a couple times, pretending as if you're seeing it for the first time. Drive in from different directions. Bring along colleagues and family members who haven't' seen the listing yet. Are there any glaring areas that need fixing? Are there any repairs you've overlooked? Any drab design details that could be improved quickly and cheaply?
Try to see your listing from every vantage point you can – the roof, the backyard tree – to find any lurking problem areas that could stand in the way of you and a sale.
5. Revitalize the Entryway
Nothing makes quite an impression on would-be homebuyers like an entryway that looks fresh and modern. This could be in the form of a new coat of paint on the door. (You want a color that pops, such as red.) Or maybe it's simply giving the trim or shutters a quick once-over.
You could also invest in a welcome mat or perhaps a new coat of varnish on the front deck. Small details in this area of a property can pay big dividends down the line.
Remember, you want people to imagine themselves "already" living in your real estate investment property; not so turned off by the dark and dingy nature of your property that they're running for the hills.
Do you have any real estate marketing tips you'd like to share? Got any quick, low-cost strategies for making sure a listing avoids the "Haunted House" look? Let us know in the comments below.