Key Takeaways
A real estate investing mentor can provide valuable insights within the real estate industry.
Investors should turn to networking and real estate events when finding a real estate mentor.
There are several questions to ask a real estate mentor that can ensure each meeting is productive and helpful.
---
One of the best things you can do, no matter your profession, is find a mentor in your field. The guidance and advice that comes from years of work experience is invaluable and should not be taken lightly. For those looking at getting started in investing, a real estate mentor or coach can help your career along in a multitude of ways, not the least of which includes advice and potential business connections. Mentorship allows real estate investors to learn from one another's mistakes and hold each other accountable for specific goals. Continue reading to learn more about mentorship in real estate and how to find a mentor in your area.
What Is A Real Estate Investing Mentor or Coach?
A real estate mentor is someone who can help guide you through your career in the real estate industry. They will typically have years of experience within the investing niche you are interested in, and can offer advice towards your investing career and business. They should have their own successful real estate business and be willing to help you understand the processes behind the scenes. A real estate mentor may even be able to open some doors for you within their network.
A real estate coach is typically also an active real estate investor, however they are well versed in supporting new investors get their businesses started. One key difference between a coach and a mentor is that a coach will usually come at a cost, while a mentor usually will not.
The reason so many professionals—even outside of the real estate industry—seek out mentorship is because it can be a great source of professional development. Working with the right real estate mentor or coach can benefit you in more ways than one, making it a good idea to seek one out no matter what stage of your career you are in.
---
[ Thinking about investing in real estate?
Register to attend a FREE online real estate class
and learn how to get started investing in real estate. ]
---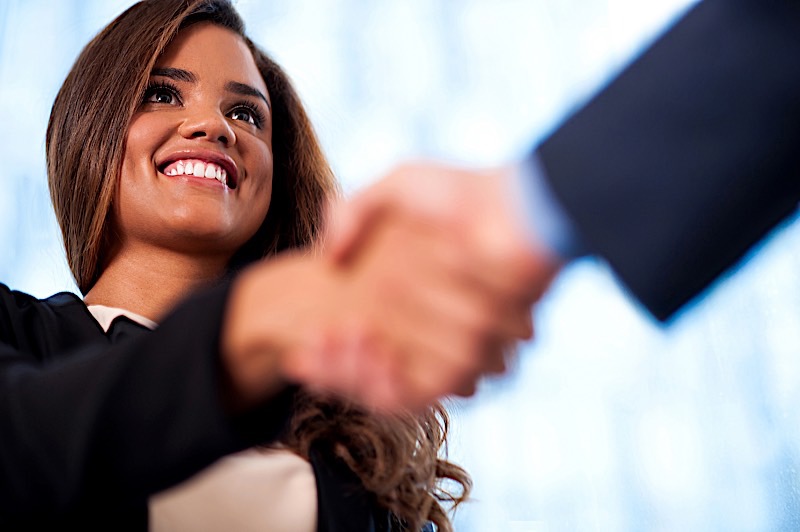 Benefits Of A Real Estate Mentor
Working with a real estate mentor can expose you to new experiences and advice that would take years to achieve. The potential value of that kind of information is immeasurable and may help steer your career in the right direction. There are a number of benefits to working with a real estate mentor, making this opportunity crucial for any investor looking to boost their career and business. Here are some of the countless benefits mentorship can offer:
Providing real life examples for situations you may be facing as a business owner.
Allowing you to share your goals with someone who understands the industry.
Opening doors to new connections or potential business opportunities.
Guiding you towards potential opportunities and deals.
Steering you away from their past mistakes.
Revealing industry secrets and insights specific to your market area.
Pushing you to succeed and reach your full potential.
One of the best things a real estate mentor can provide is information regarding their own experience. The right mentor will be able to provide guidance applicable to business decisions you may be dealing with, and will be able to reflect on their own career within the industry. A real estate mentor also represents the opportunity to bond with someone within the industry that may not necessarily be a direct competitor. It can be a great idea to have connections with individuals who understand what you are working with in a given area, but aren't going to lead you astray.
A mentor may even be able to introduce you to new connections within the area, including other investors, contractors and more. Building a strong network takes time. However, by working with an experienced mentor you may be able to identify connections ahead of the curve. You may even find that your mentor has excellent sources for potential deals, and they can put you in contact with leads. What works for one person may not work for another, so your mentor may be able to provide you with helpful opportunities that they had to pass on for one reason or another.
The advice of a real estate mentor could even allow you to identify opportunities and deals that you would have otherwise missed out on. It is entirely possible for professional insights to help you expand your horizons and achieve success through avenues you may not have ever considered. Another great thing about mentorship is that it can help you avoid making the same mistakes as investors who came before you. By providing guidance and advice, a mentor can help you avoid any pitfalls they may have encountered early on in their investing career.
Those looking for a "real estate mentor near me" may even find themselves on the receiving end of some valuable market insights. A more experienced investor operating within your market may be able to offer invaluable advice. All in all, the right real estate mentor program should help push you to reach your full potential within the real estate industry. The advice from a seasoned investor can help you and your business in more ways than one.
How To Find The Right Real Estate Mentor or Coach
There are a number of ways to find a real estate mentor that's right for you:
Work hard and you may be noticed over time.
Attend local real estate investing events and trainings.
Volunteer around the community with organizations who align with your interests.
Go to local meet ups for investors in your area.
Network and introduce yourself to people at the places you frequent.
Use your existing connections to meet new investors in your niche.
Perhaps one of the most obvious ways to go about finding a mentor is to do good work. As you establish your business, it is entirely possible for an experienced investor to seek you out and offer advice. However, it may benefit you to be more active in your search for finding a mentor. A great way to start is by keeping an eye out for more experienced investors anytime you attend a networking event or real estate seminar. Look for investors who express interest in sharing advice. Volunteering within the community is another great way to meet potential teachers. Finding the right mentor just takes putting yourself around like-minded individuals and being open to forming potential connections.
Local real estate meet ups are another great place to visit as you search for investors willing to take on a mentee. Use your networking skills to your advantage and make sure you introduce yourself around the room. You can even make it known that you are seeking advice or mentorship from a more experienced real estate investor. Additionally, you should seek to ask around your existing network for a real estate mentor. Chances are, you are not alone in your search for mentorship.
For those who are struggling to find a real estate mentor in their area, or simply want more of a 'hands on' approach to mentorship, finding a real estate coach might be the right route. A real estate coach can offer more dedicated time and guidance for investors who are just starting out. There are many education and coaching programs that provide coaching as a part of their curriculum. You can learn more about finding the right real estate coaching program, here.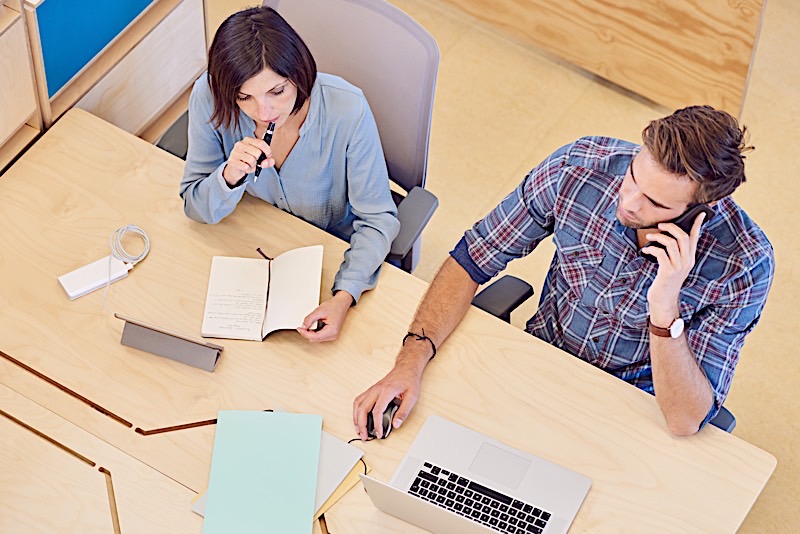 Crucial Questions To Ask Your Real Estate Mentor
Time is often an investor's most valuable resource. If you are working with a free real estate mentor, it is important to be mindful of the time you are occupying. Always be respectful when someone else is donating their time to you, and make sure you go into each meeting with intent. Having some questions written down is a great way to guide the conversation, and remember to allow the conversation to flow organically. Here are some great points to keep in mind for your next meeting:
What are your long-term goals within the real estate industry? This is a great question to dive into when you are first getting to know your real estate mentor. Understand that your long-term goals do not have to align exactly; their answers can provide you with a potential trajectory for your investing career.

How did you identify your investing niche? As you hone in on the right investing niche for your business, it is a good idea to hear about how others did the same. Inquire about your mentor's preferred exit strategy, and how they got there.

Are there any tips you wish you would have known when you were starting your career? This question will reveal where your mentor started, and can allow them to speak on their career in a broader sense. It can be helpful to hear what pieces of information they missed when starting out in the industry, and it may even answer any other questions you have.

What resources have you found most helpful as an investor? Ask which technologies they find most helpful, where they like to network, and about any resources they rely on for potential leads. Find out what tools make their life easier, and look into the same options for yourself.

What is the best learning opportunity you have encountered in the real estate industry? This is a great way to ask about past mistakes someone has made, without insinuating that they have actually made any. Ask what they have learned the hard way, and you might just find yourself with a list of pitfalls to avoid in your own career.
Summary
Mentorship represents the opportunity to learn from the experiences of others and grow as a real estate investor. The potential benefits of working with a real estate mentor or coach are immeasurable, and it can help you reach your full potential. Be respectful of any meetings you have, and remember to take any advice with a grain of salt. The right real estate mentor can be one of the most important connections you make as a real estate investor, so take the search seriously. If you play your cards right, you might even find yourself in their shoes one day.
---
Ready to start taking advantage of the current opportunities in the real estate market?
Click the banner below to take a 90-minute online training class and get started learning how to invest in today's real estate market!