Real estate wholesaling is a unique, short-term strategy for generating income. It consists of finding properties that can be acquired at significantly lower market value prices, controlling them through the use of a purchase and sale agreement, and then while in contract — or shortly after closing — finding a buyer willing to purchase your contract. Simple enough, right?
What makes wholesaling worthwhile is a combination of benefits such as quick profits, minimized risk, no money needed and the ability to work for yourself. However, wholesaling requires due diligence and isn't a get-rich-quick scheme.
In his book The Real Estate Wholesaling Bible, Than Merrill, CEO of CT Homes and Fortunebuilders, says to become a successful wholesaler you must establish your marketing presence, know how to negotiate with sellers, have a strategy to find buyers, market the deal, and ultimately sell the contract to make a profit. Do you know your real estate wholesaling goals?
---
[ Need money to invest in real estate? Attend a FREE real estate class in your area to learn how to fund real estate deals with little to no money of your own. ]
---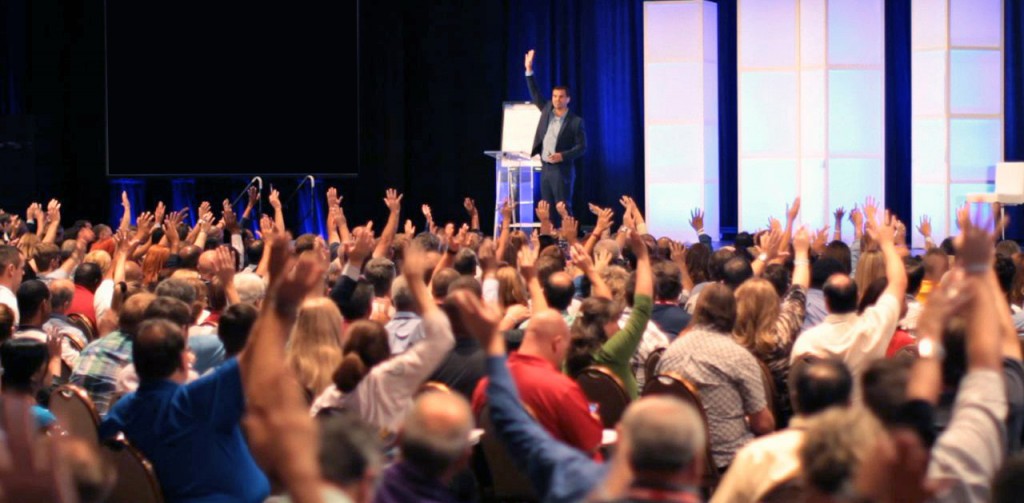 Succeeding In Wholesale: 5 Quotes To Follow
1. "The most successful real estate investors and wholesalers have one key thing in common: they are also expert marketers. To thrive as a wholesaler, you have to find the best deals. And to find the best deals, you need to know how to market effectively."
The key to prosperity and longevity in real estate is quality marketing, particularly when it comes to wholesaling. According to Merrill, effective marketers know how to do three things:
They understand that every business needs to have a marketing presence.
They know how to target people who are motivated to sell.
They know how to get those people to respond to their marketing campaigns.
In order to be an effective marketer you need to first establish identity and credibility for your real estate wholesale business. To get started, Merrill recommends implementing marketing tools such as business cards, seller credibility packets, buyer credibility packets, private money credibility packets, core websites, social media, an easy-to-remember phone number, a memorable business name and a logo. It's important to remember that without effective marketing you won't generate any leads, and without any leads you have no business!
2. "During the course of your daily interactions, you will meet many people who could be potential private lenders for your deals, and that's why you must have marketing materials that show people the opportunity to potentially earn a high rate of return as a private lender."
In addition to enhancing your buyer list, a successful marketing campaign can also yield new contacts such as private lenders. These individuals, which are ideal for wholesalers as they serve as an alternative to the traditional lending institutions and provide their own capital to other investors, could very well be interested in funding your next real estate deal, so it's important your marketing tools are clear, concise and ready to go.
Having a detailed and ready-to-go private money credibility packet ready will not only show potential private lenders you have a plan to make them money, but it will also help to answer many of their questions along the way.
3. "To achieve long-term success as a wholesaler, you need to continually hone and refine your negotiation skills. Almost every wholesale deal you get will require you to negotiate the seller down on his or her price. You also need to be prepared to deal with the unexpected."
Many deals are won and loss at the negotiation table. In any given transaction you could potentially be negotiating with an array of people from sellers, Realtors, lenders, contractors and buyers, so it's imperative you learn to use negotiation to your advantage. By doing so, it will make your business dealings much more profitable.
According to Merrill, properly preparing, asking the right questions and having the right processes to follow, makes negotiating a wholesale deal much easier. For wholesalers, the negotiation process can be broken down into eight steps:
Understand the seller's needs

Know your offer

Build rapport

Ask open-ended questions

Explain how you can help

Present your offer

Handle objections effectively

Close the deal
4. "You must be an active listener and try to understand the seller's deepest motivations in order to discover the person's needs. Too many wholesalers blow a negotiation because they rushed in and tried to reach a conclusion without really understanding the seller's point of view."
The one essential element in negotiating a deal in real estate is communication. Effective communication is an invaluable trait for wholesalers as it will not only cultivate trust and rapport among clients, but likely provide insight into the seller's mindset. This can be very advantageous down the road at the negotiation table.
Ultimately, to become a great negotiator you simply have to work at it, continuously.
5. "No matter how much you know about the business, how hard you work at being better than your competition, or how much you try to be different and stand out from the crowd, at the end of the day what matters most is how many leads you generate."
While brand marketing is important in real estate, leads are the elixir to a sustainable long-term business in real estate. Since client inquiries are the gasoline to keeping your business running, marketing efforts should be tailored to regularly generate and capture them.
One common method for generating leads is direct response marketing. This technique, which is designed to generate a direct response from a potential customer by making an appealing offer, is essential to constructing your buyers' list and will ensure new leads are constantly coming in. Some of the most strategic direct response marketing campaigns include:
Craigslist, Backpage And Other Online Classified Ad Websites: These websites attract a lot of eyeballs and are a terrific way to build a buyers' list. To ensure you get the most bang for your click, it's critical your headlines stand out among all the other properties for sale.
Facebook Real Estate Groups: Social media has become a necessity in real estate, especially wholesale, and utilizing it to your advantage is imperative. Make sure to spend time searching for local Facebook real estate investor groups in your area as well as subtly posting and giving people a reason to join your buyers' list.
Company Website: For wholesalers, it's incredibly important to have a company-dedicated website. This resource will not only provide credibility for you and your business, but will also serve as a helpful tool in capturing leads.
Squeeze Pages: As a one-stop-shop for lead generation, squeeze pages should be an integral part of your marketing efforts. These single-action sites are great for building your buyers' list.
Penny Saver Newspapers: Another useful tool for wholesalers, utilizing a local Penny Saver newspaper is a terrific way to distribute advertisements.
Reaching Out To Your Competition: The saying 'keep your friends close and your enemies closer' can definitely be applied to real estate wholesaling. According to Merrill, any time you see a competitors' advertisement you should do two things: add their name, phone number and any other information to your buyers' list, and pick up the phone and call them. This will ensure the growth of your buyers' list continues, while also making new contacts in the process.
6. "You want to make it very easy for buyers to make a decision about the property you are looking to wholesale. Thus you should give them all the critical information they need to make a decision without overwhelming them."
The ability to market and sell a wholesale deal is just as important as finding it. Once you get a property under contract you need to formulate a plan to market it properly and effectively to the general public. As a wholesaler, the goal is to provide just the right amount of information on a property in order to entice potential buyers, while also answering any questions they may subconsciously have.
In order to successfully market your wholesale deal, Merrill recommends starting out with the following tips:
Organize Your Buyers' List: To ensure your marketing efforts don't go to the wayside, it's important you have an updated database of potential clients. You should be constantly revising your list to ensure email addresses and phone number are correct.
Create A Wholesale Deal Marketing Package: This will essentially answer all of your buyers' questions. A wholesale deal marketing package should include the terms of the deal, the property card, pictures and videos of the property, a repair list and at least three sold comparables of similar properties.
Call The Most Serious Buyers: Once your property is under contract it's time to start making the calls. For wholesalers, you should always start out with at least five to 10 of your most serious buyers, particularly those with the ability to make an all-cash offer.
Email Blasts: Sending emails is a quick way to reach a large audience in a very short period of time. After you've called a few of your most serious investors, it's important you follow up with an email in order to create a sense of urgency.
Text Blasting: Don't be afraid to unleash those texting fingers. Mobile marketing strategies such as text message have become wildly popular among real investors in recent years, and it's one you shouldn't avoid. Studies have shown that more than 80 percent of people who receive a text open it.
Voice Broadcasting: Don't be afraid to get your voice heard. Voice broadcasting is another way to get in touch with potential buyers, allowing you to send hundred or thousands of pre-recorded messages to your buyers' list.
7. "Successful investors always begin with the end in mind. We don't go into negotiation without having an exit strategy waiting in the wings. We know that doing that is the equivalent of playing poker without being able to see some of your cards. From the very beginning, we think about how we are to profit on the deal."
The goal of investing in real estate is to make a profit. To successfully do so, the importance of exit strategies shouldn't be underestimated.
The purpose of an exit strategy is to have an action plan in place that matches your goals. When wholesaling, you are essentially selling your contract to another buyer, not selling the property itself. This wealth-building strategy is a very powerful tool for real estate investors because it doesn't require a ton of capital to get started and with the right exit strategy, it's a great way to get paid without ever dealing with a bank.
The two most common ways to close a deal are selling a contract and double closing. Each is advantageous in its own way depending on the type of transaction, but selling a contract is the most preferred especially with cash buyers.
While the road to achieving success as a real estate wholesaler is a hard one, if done right, it can unlock the doors to financial freedom as well as funding your real estate career.
For more wholesaling insights from Than Merrill, click below to get your copy of the Real Estate Wholesaling Bible.