Key Takeaways:
---
Often an afterthought, rent-to-own homes are not given the respect they deserve in the real estate community. Likewise, there's an entire population of buyers which doesn't see these lease-to-own homes for what they really are: a viable, alternative method for financing a real estate asset. At the very least, rent-to-own homes award shoppers one more opportunity to buy. However, at their pinnacle, rent-to-own homes are an invaluable tool used to increase buyers' odds of acquisition.
What Are Rent-To-Own Homes?
The concept of "rent-to-own" functions as an alternative financing option for today's buyers. Traditionally, home purchases have followed a "predictable" path: buyers secure funding from a bank, they submit an offer on a home, they meet with the seller to exchange funds, and—before they know it—the deal is closed. Of course, several additional steps would accompany a traditional purchase, but that's not the point. The real takeaway is that homes are typically purchased via a loan from a bank. What rent-to-own intends to do, or already has, is disrupt the way people finance homes.
As the phrase already lends itself to, rent-to-own is exactly what you would assume: an opportunity to rent a home until you have made enough payments to take over ownership. Otherwise known as a lease option, when buyers enter into a rent-to-own agreement, they effectively agree to rent a subject property for a predetermined amount of time until they can exercise an option to purchase the house from the original owner.
More specifically, however, rent-to-own contracts will typically have prospective buyers pay rent for a set amount of time (upwards of three years), after which they will be given the option to purchase the home. Of course, some additional terms and conditions must be met, but that's the main idea: the home is rented out until the "renter" can exercise a purchase option in the future. That's an important distinction to make, as the agreement usually gives the renter the option to buy the home in the future. As Investopedia is quick to point out, "some contracts (lease-option contracts) give the potential buyer the right but not the obligation to purchase when the lease expires. If he or she decides not to purchase the property at the end of the lease, the option simply expires."
---
[ Do you control your finances or are your finances controlling you? Register to attend our FREE online real estate class and find out how real estate investing can put you on the path toward financial independence. ]
---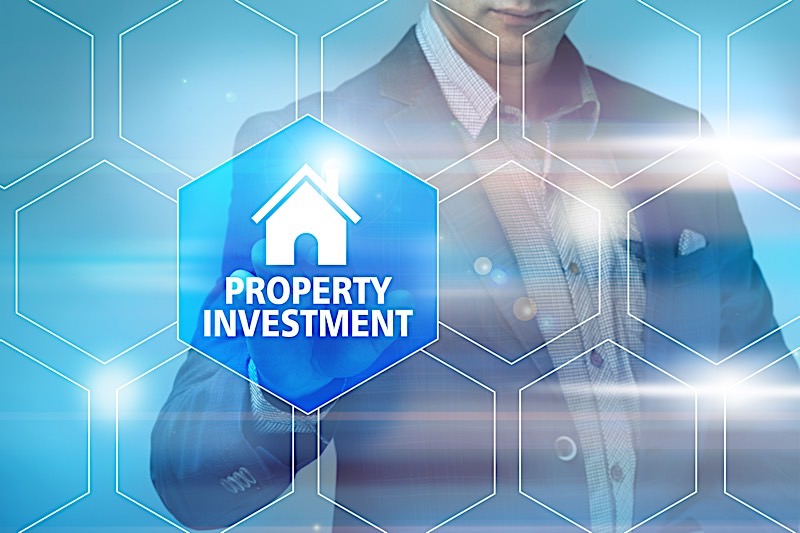 Lease-Option Vs. Lease-Purchase
Not unlike just about every other form of financing, the rent-to-own process has become synonymous with different types of contracts. While most are fairly in line with typical rent-to-own processes, it's not uncommon to find some more aligned with consumer sentiment than others. Consequently, a quick search will reveal that some rent-to-own contracts are simply more flexible.
In particular, lease-option contracts take a lot of risk out of the buyers' hands. As their names suggest, lease-option contracts give buyers/renters the right to buy instead of an obligation to buy. Under a lease-option contract, renters may simply refuse to exercise their right to buy the home after the rental period expires; they may walk away without any ramifications. Lease-purchase contracts, on the other hand, are a lot less flexible. Again, as their name suggests, lease-purchase contracts will almost always require the renter to purchase the home before the option expires.
Pros And Cons Of Rent-To-Own Homes
As with every other real estate financing strategy, the rent-to-own approach coincides with both pros and cons. However, it is worth noting that those who can navigate the ups and downs of these homes will have the best odds of realizing success on a future transaction. Only those that know exactly what they are getting into with a rent-to-own home will be able to come out on the other end in a better position than they went in with. Perhaps even more specifically, it literally pays to know the pros and cons of rent-to-own homes. Not only will you be able to use it to your advantage, but you'll also know when to avoid it. There are, after all, several ways to finance a real estate investment, and the following will let you know if you should choose the rent-to-own strategy.
Pros Of Rent-To-Own Homes
Here are some of the most convincing reasons to consider rent-to-own real estate:
Yet Another Financing Option: Real estate is nothing, if not a numbers game. That said, the more financing options made available to investors, the better. Rent-to-own options are essentially another tool in the belt of investors. At the very least, it's something to consider, in addition to other types of loans.
Seller Creates The Terms: Rent-to-own terms are typically drafted by the seller. Since these strategies don't involve banks, the seller drafts the contract, which could potentially work in your favor. Since most sellers aren't familiar with rent-to-own terms, you could find yourself in a favorable position.
Cut Out The Bank: When settling a transaction through a lease-to-own contract, you are avoiding using banks, which means things will progress faster, and underwriting won't impede your progress. More importantly, your qualifications are based on the seller, not a traditional lender.
Cons Of Rent-To-Own Homes
Rent-to-own homes are not without their downfalls, not the least of which include:
Fewer Opportunities: To be clear, the amount of sellers willing to sign a rent-to-own contract are few and far between. That means the chances of finding one are smaller than finding a traditional sale. Don't get me wrong, there are opportunities, but you will have to work harder to find them.
Seller Creates The Terms: This is, of course, a double-edged sword. While the seller's terms can work in your favor, they can also work against you.
Can Take As Long As Three Years, Or More: The nature of rent-to-own homes are long-lived. Most contracts last between one to three years, do be prepared for the length of time it'll take.
What Is The Rent-To-Own Process?
For one reason or another, many prospective "buyers" aren't familiar with the rent-to-own process. As an alternative to traditional acquisition means, the idea of renting a home until it may be purchased is a foreign concept to most people. That said, the rent-to-own process is far too under appreciated, and it's time people started learning about it. Here's a brief introduction to the process, and the steps required:
Finding The Right Property
Negotiating The Contract
Paying The Upfront Fee
Paying Rent
Rent-To-Own Home Maintenance
Finding The Right Property
Any potential purchase starts with finding the right property for a particular individual. Therefore, prospective buyers/renters must first identify what they want out of their future homes. With the criteria identified, the next step is to put a plan into action. Fortunately, there is a great deal of rent-to-own homes advertised on traditional listings. Hiring a good real estate agent should be all that's needed to identify the owners willing to exercise a rent-to-own contract. Of course, not every owner even knows they are a rent-to-own candidate, so the pool may widen once you know how to look for them (we will get into that later). For now, we will focus on what may be controlled by potential buyers: hiring a knowledgeable rent-to-own agent. A good agent will be able to identify the rent-to-own homes that meet your own criteria.
Negotiating The Contract
Finding rent-to-own properties is slightly more difficult than locating traditional purchases (there aren't as many), but it's only the first step in a long process. That said, once prospective buyers/renters find a candidate, they'll need to iron out the details of the impending contract. In doing so, be sure to hire a qualified attorney who is well versed in rent-to-own contracts. Enlisting the services of a good attorney will cost a little extra money upfront, but their experience is well worth the investment. In addition, a good real estate attorney will make sure the contract is legitimate and fair and perhaps even save buyers from a lot of headaches down the road.
While rent-to-own contracts will vary from deal to deal, most will at least touch on the following:
Option Fee: Otherwise known as a premium payment or option consideration, the option fee is an initial payment which will be credited towards any future down payment.
Option Term: every contract will have a term, or time limit in which the option will expire. At the end of the term, the renter will need to decide if they want to become the buyer.
Price The price must be agreed upon by both the seller and buyer, and must be included in the contract. More often than not, purchase prices are slightly higher than market value to account for seller motivation and inflation.
Credible Rent: This portion of the contract will dictate how much of each month's rent will be directed towards the final purchase price.
Renewal Clause: It's never a bad idea to include a renewal clause which states either the buyer or seller may extend the previously discussed term.
Maintenance Clause: Often overlooked, it's important to determine who will be responsible for the property's upkeep.
While not technically part of the contract, it's at this time, the renter/buyer will also want to mind all of their due diligence. Before signing a contract, be sure to have any necessary inspections, appraisals, and testing done.
Paying The Upfront Fee
Once everything looks to be in place, it's time to pay the option fee. Typically non-refundable, option fees are seen as a sign of good faith and put some "skin in the game" for renters. The gesture simultaneously makes homeowners feel more at ease and serves as a part of the down payment when the time comes to finally make the purchase (this fee is negotiated in the contract and usually represents 2.5% to 7.0% of the purchase price).
Paying Rent
After the previous steps have been taken, the next thing is to move in and start paying rent. Not surprisingly, this step is fairly straightforward and requires renters to abide by the rules of the contract. Of course, the rental rate will be determined in the contract, and so will the amount dedicated to the final purchase price.
It should be noted that timely payments are of the utmost importance when it comes to lease options. There's always the possibility that a single late payment could negate the entire contract, so be sure to pay on time.
Rent-To-Own Home Maintenance
Owners and renters/buyers must decide on who will maintain the property. Since the home is in a state of limbo, it's easy to confuse who the responsibility falls on. For example, many homeowners will argue it's the renter's problem after moving in, but renters will quickly rebuttal and say they are merely tenants. That said, maintenance is a confusing but necessary topic to cover at the contract table.
How To Find Rent-To-Own Real Estate
Lease-to-own homes have their place amongst the pantheon of today's many financing strategies, but it's no secret that they are less common than their traditional counterparts. Not surprisingly, the unorthodox nature of rent-to-own homes and their departure from traditional transactions has made them less common amongst today's sellers, but I digress. While rent-to-own real estate opportunities are harder to find, they do exist.
The most common and perhaps easiest place to find rent-to-own home listings is the internet. At least two sites that I am aware of offer rent-to-own home listings, but not without a fee: HousingList.com and iRentToOwn.com. It is worth noting that most rent-to-own websites charge a fee, so shop at your own risk.
For more help on finding rent-to-own homes, try the following:
Talk To An Agent
Contact Sellers
Find Reluctant Landlords
Research The Foreclosure Market
Talk To An Agent
Some homeowners are completely comfortable with the idea of executing a rent-to-own contract and say as much in their listings. Therefore, talking with an agent who is well versed in a particular area will net some immediate results. Agents and Realtors who already know which homeowners are interested in rent-to-own contracts will be able to direct you to a deal in the shortest possible time. That said, not every owner knows what a rent-to-own contract is, and some need to be convinced; that's where a good agent comes in. Provide they know the area well, a good agent may be able to identify potential candidates. Additionally, a good agent may also be able to negotiate on your behalf.
Contact Sellers
One of the easiest ways to find rent-to-own real estate is to simply talk with the individuals in charge of the listings. If for nothing else, it's entirely possible to convince owners to enter into a rent-to-own contract. Therefore, there's no reason to count out any actual listing. Sometimes all that is needed is to submit a simple inquiry with an existing listing.
Find Reluctant Landlords
If you are less inclined to view the same rent-to-own homes as the rest of the country, or at least everyone with internet access, I recommend getting some boots on the ground and talking to sellers. If for nothing else, there are plenty of sellers that aren't even aware of the lease-option. Some sellers don't even know rent-to-own is a possibility, and the only way you'll find out is by asking. The trick is convincing them that it's worth their while. You see, sellers stand to benefit from a rent-to-own proposition. Since they act as the bank, they will essentially make interest on the sale, plus the sales price. Any seller can be considered a lease-to-own opportunity, but it's your job to convince them. Talk to both renters and sellers in your area, and you may be surprised at who is willing to commit to such a sale.
Research The Foreclosure Market
Sometimes the best candidates for rent-to-own contracts are homeowners with the motivation to sell. That said, anyone with the intention of executing a rent-to-own contract will want to identify distressed homes in their area. The chances a distressed homeowner will enter into a lucrative rent-to-own contract are increased when the threat of foreclosure is looming.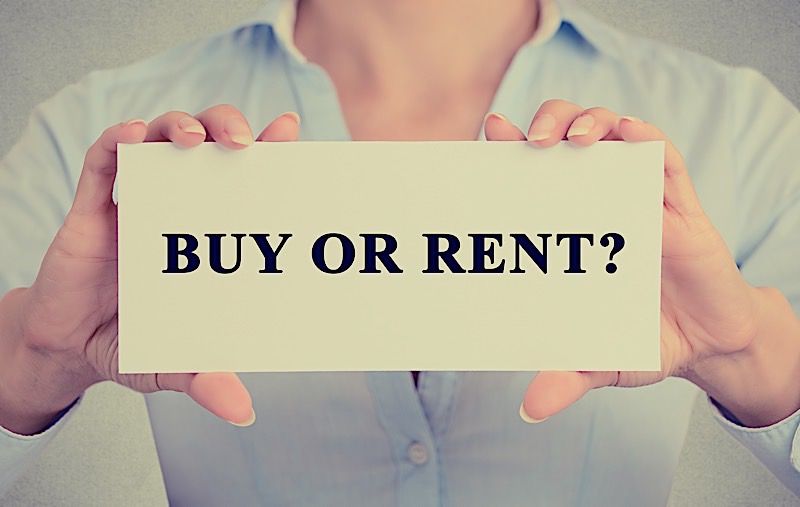 Summary
While less common than their traditional counterparts, rent-to-own lease options award investors yet another opportunity to acquire a property. And while not every deal requires such a strategy, it's nice to know that it's always an option to consider. That said, it's only an option for those that know how to execute it. To give yourself the best odds at landing every deal that's put before you, you need to have every option available, so now may be the perfect time to learn as much as you can about lease options.
Are you interested in investing in rent-to-own homes? Do you like the sound of a lease option but are otherwise unaware of how to proceed? Let us know what questions you have in the comments below.
---
Ready to start taking advantage of the current opportunities in the real estate market?
Maybe you have plenty of capital, an extensive real estate network or great construction skills— but you still aren't sure how to find opportunistic deals. Our new online real estate class, hosted by expert investor Than Merrill, can help you learn how to acquire the best properties and find success in real estate.
Register for our FREE 1-Day Real Estate Webinar and get started learning how to invest in today's real estate market!