Key Takeaways
Rent-to-own homes have proven that they have a place in the portfolios of today's investors.
If you are considering lease-to-own homes, I recommend learning as much as you can about their nuances before making any commitments.
What is rent-to-own? The answer is in the question: "buyers" will essentially make payments to the owner instead of a traditional lender.
---
Often an afterthought, rent-to-own homes are not given the respect they deserve in the real estate community. Likewise, there's an entire population of buyers that don't see these lease-to-own homes for what they really are: a viable, alternative method for financing a real estate asset. Let me explain.
What Is Rent-To-Own?
As I have already discussed, rent-to-own functions as an alternative financing option for today's buyers. Traditionally, home purchases have followed a "predictable" path: buyers secure funding from a bank, they submit an offer on a home, they meet with the seller to exchange funds, and — before they know it — the deal is closed. Of course, there are several additional steps that would accompany a traditional purchase, but that's not my point. The real takeaway is that homes are typically purchased via a loan from a bank. What rent-to-own intends to do, or already has, is disrupt the way people finance homes.
As the phrase already lends itself to, rent-to-own is exactly what you would assume it is: an opportunity to rent a home until you have made enough payments to take over ownership. Otherwise known as a lease option, when buyers enter into a rent-to-own agreement, they are effectively agreeing to rent a subject property for a predetermined amount of time until they are able to exercise an option to purchase the house from the original owner.
More specifically, however, rent-to-own contracts will typically have prospective buyers pay rent for a set amount of time (upwards of three years), after which they will be given the option to purchase the home. Of course, there are additional terms and conditions that must be met, but that's the main idea: the home is rented out until the "renter" can exercise a purchase option in the future. That's an important distinction to make, as the agreement usually gives the renter the option to buy the home in the future. As Investopedia is quick to point out, "some contracts (lease-option contracts) give the potential buyer the right but not the obligation to purchase when the lease expires. If he or she decides not to purchase the property at the end of the lease, the option simply expires."
---
[ Do you control your finances or are your finances controlling you? Find out how real estate investing can put you on the path toward financial independence. Register to attend a FREE real estate class, upcoming in your area. ]
---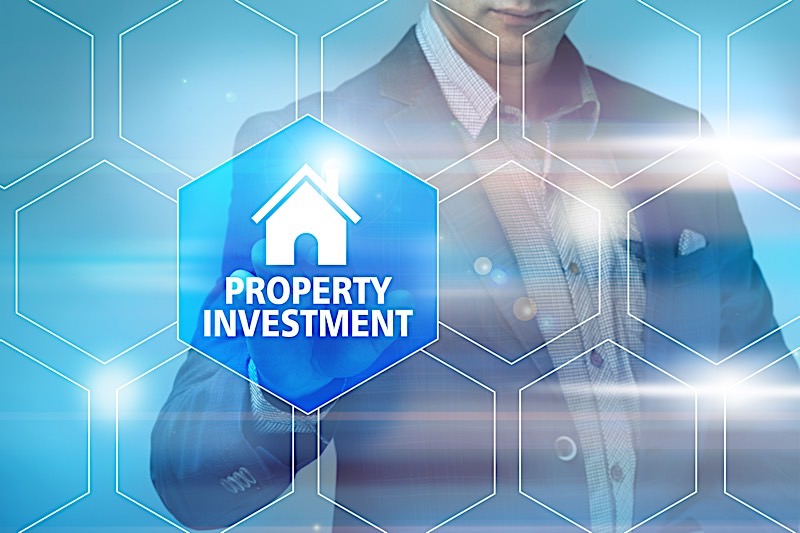 How To Find Rent-To-Own Real Estate
Lease-to-own homes have their place amongst the pantheon of today's many financing strategies, but it's no secret that they are less common than their traditional counterparts. Not surprisingly, the unorthodox nature of rent-to-own homes and their departure from traditional transactions has made them less common amongst today's sellers, but I digress. While rent-to-own real estate opportunities are harder to find, they do exist.
The most common, and perhaps easiest, place to find rent-to-own home listings is the internet. At least two sites that I am aware of offer rent-to-own home listings, but not without a fee: HousingList.com and iRentToOwn.com. It is worth noting that most rent-to-own websites charge a fee, so shop at your own risk.
If you are less inclined to view the same rent-to-own homes as the rest of the country, or at least everyone with internet access, I recommend getting some boots on the ground and talking to sellers. If for nothing else, there are plenty of sellers that aren't even aware of the lease-option, option. There are sellers that don't even know rent-to-own is a possibility; and the only way you'll find out is by asking. The trick is convincing them that it's worth their while. You see, sellers stand to benefit from a rent-to-own proposition. Since they are acting as the bank, they will essentially make interest on the sale, plus the sales price. Any seller can be considered a lease-to-own opportunity, but it's your job to convince them. Talk to both renters and sellers in your area, and you may be surprised at who is willing to commit to such a sale.
Pros & Cons Of Rent-To-Own Homes
As with every other real estate financing strategy, the rent-to-own approach coincides with both pros and cons. It is worth noting, however, that those who can navigate the ups and downs of these homes will have the best odds of realizing success on a future transaction. Only those that know exactly what they are getting into with a rent-to-own home will be able to come out on the other end in a better position than they went in with. Perhaps even more specifically, it literally pays to know the pros and cons of rent-to-own homes. Not only will you be able to use it to your advantage, but you'll also know when to avoid it. There are, after all, several ways to finance a real estate investment, and the following will let you know if you should choose the rent-to-own strategy.
Pros
Here are some of the most convincing reasons to consider rent-to-own real estate:
Yet Another Financing Option: Real estate is nothing, if not a numbers game. That said, the more financing options made available to investors, the better. Rent-to-own options are essentially another tool in the belt of investors. At the very least, it's something to consider, in addition to other types of loans.
Seller Creates The Terms: Rent-to-own terms are typically drafted by the seller. Since these strategies don't involve banks, the seller drafts the contract, which could potentially work in your favor. Since most sellers aren't familiar with rent-to-own terms, you could find yourself in a favorable position.
Cut Out The Bank: When settling a transaction through a lease-to-own contract, you are avoiding using banks, which means things will progress faster and underwriting won't impede your progress. More importantly, your qualifications are based on the seller, not a traditional lender.
Cons
Rent-to-own homes are not without their downfalls, not the least of which include:
Fewer Opportunities: To be clear, the amount of sellers willing to sign a rent-to-own contract are few and far between. That means the chances of finding one are smaller than finding a traditional sale. Don't get me wrong, there are opportunities, but you will have to work harder to find them.
Seller Creates The Terms: This is, of course, a double-edged sword. While the seller's terms can work in your favor, they can also work against you.
Can Take As Long As Three Years, Or More: The nature of rent-to-own homes are long-lived. Most contracts last between one to three years, do be prepared for the length of time it'll take.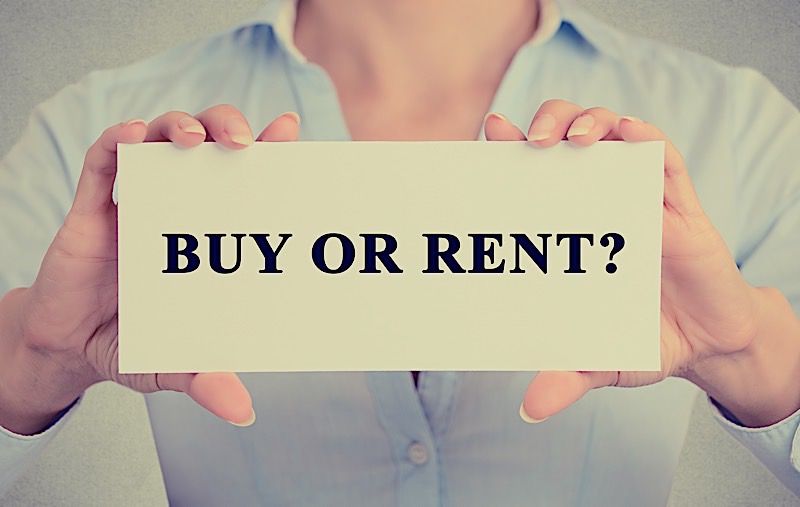 Conclusion
While less common than their traditional counterparts, rent-to-own lease options award investors yet another opportunity to acquire a property. And while not every deal requires such a strategy, it's nice to know that it's always an option to consider. That said, it's only an option to those that know how to execute it. To give yourself the best odds at landing every deal that's put before you, you need to have every option available, so now may be the perfect time to learn as much as you can about lease options.
Are you interested in investing in rent-to-own homes? Do you like the sound of a lease option, but are otherwise unaware of how to proceed? Let us know what questions you have in the comments below.
🔒 Your information is secure and never shared. By subscribing, you agree to receive blog updates and relevant offers by email. You can unsubscribe at any time.