Key Takeaways
Few markets across the country have been able to keep up with the appreciation rates in the Santa Barbara real estate market.
Real estate in Santa Barbara continues to see a lot of demand, despite how high prices are.
Santa Barbara real estate investing appears more geared towards long-term buy and hold strategies.
---
The Santa Barbara real estate market continues to find itself at the forefront of California's own real estate push. The coastal city is nothing, if not flourishing in today's post-depression marketplace. Even then, flourishing could grossly misrepresent what's happening to real estate in Santa Barbara. If for nothing else, Santa Barbara is doing as well as about any market could hope to be doing. Nearly every indicator is better off today than it has been in recent history, and there's nothing to suggest things won't continue trending upwards.
Santa Barbara Real Estate Market Overview
Median Home Value: $1,143,600
1-Year Appreciation Rate: 10.2%
Median Home Value (1-Year Forecast): 8.1%
Median Rent Price: $4,500
Homes For Sale: 297
Recently Sold: 725
---
[ Want to own rental real estate? Attend a FREE real estate class to learn how to invest in rental properties, as well as strategies to maximize your cash flow and achieve financial freedom. ]
---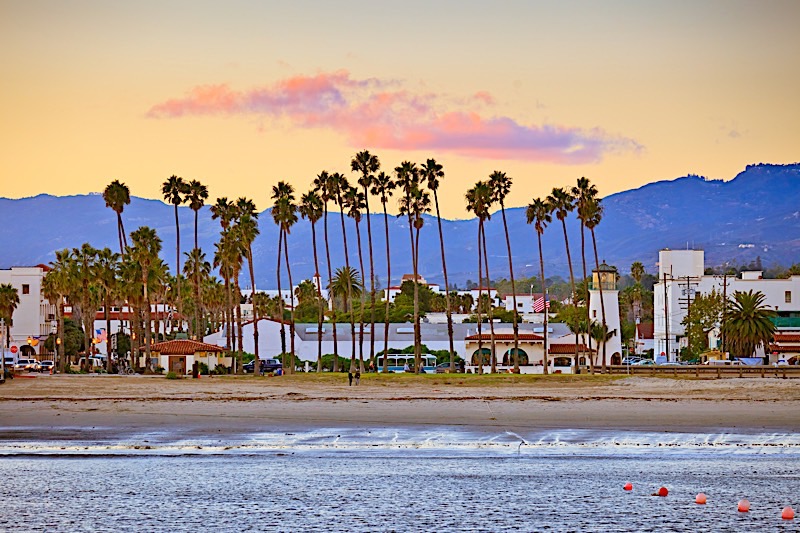 Median Home Price Santa Barbara
The California real estate market owes a lot of its progress to a number of cities, not the least of which include Santa Barbara. More specifically, however, the Santa Barbara real estate market has helped pace the Golden State in appreciation rates since they bottomed out approximately six years ago. Since the first quarter of 2012, home values have appreciated at an exponential rate, to the tune of roughly $434,600. As a result, the median home value in the Santa Barbara real estate market is somewhere in the neighborhood of $1,143,600, according to Zillow.
In fact, real estate in Santa Barbara has appreciated so much that the difference in price between 2012 and 2018 ($434,600) is roughly twice the median home value in the United States ($215,600). There's no doubt about it: Santa Barbara real estate is firing on all cylinders, and it should continue to do so for the foreseeable future. In the last year, prices have increased by as much as 10.2%, but the same lack of available inventory impacting the rest of the country should continue to increase prices. According to Zillow, Santa Barbara residents shouldn't be surprised to see home values increase an additional 8.1% over the course of the next 12 months.
Santa Barbara Foreclosure Statistics
The Santa Barbara real estate market has about 101 properties that are distressed in at least some way, according to RealtyTrac. That means there's 101 homes that are either currently in the process of defaulting (pre-foreclosure), already up for auction, or have already been repossessed by their loan originators. Perhaps even more importantly, however, that means there are at least 101 opportunities for Santa Barbara real estate investors with their fingers on the pulse of the local market. If for nothing else, distressed properties represent an opportunity to acquire a property at a discount, as foreclosures can typically be purchased at a lower price than their non-distressed counterparts.
If you are interested in Santa Barbara real estate investing, it couldn't hurt to look for distressed properties. There are certain neighborhoods where foreclosures are more abundant. If you are intent on looking for a distressed property, here are the five neighborhoods with the highest foreclosure rates:
93110
93108
93111
93101
93109
The majority of the foreclosures in Santa Barbara are of the pre-foreclosure variety, meaning they haven't actually been foreclosed on yet, but the owner is at risk. More specifically, 56.3% of the foreclosures in Santa Barbara are actually at risk of falling into foreclosure because their owners have missed payments, which begs the question: What's that mean for real estate investors?
Santa Barbara Real Estate Investing
As I already alluded to, more than 50% of the foreclosures in Santa Barbara are considered pre-foreclosure. That means the owner has missed a payment and is at risk of entering into the foreclosure process, which will eventually lead to the home being repossessed if payments aren't made current. Now, it's entirely possible that some of those homeowners catch up with their payments, but it's also safe to assume some of them can't — that's where investors come in.
Pre-foreclosures, even though they have yet to be foreclosed on, are public record. Santa Barbara's local courthouse should, therefore, have documentation of all the owners who are late on their payments. Perhaps even more importantly, Santa Barbara real estate investors can access said records for free, gaining the information of all the distressed homeowners in their area.
In addition to foreclosures, real estate investors in Santa Barbara should pay special considerations to one exit strategy in particular: long-term buy and hold properties. Otherwise known as rentals, long-term buy and holds are particularly attractive in today's economy. You see, prices in Santa Barbara are relatively high, not just for national average, but for California, too. As a result, it may be in your best interest to acquire properties with the intent to rent them out, as to offset the higher acquisition costs.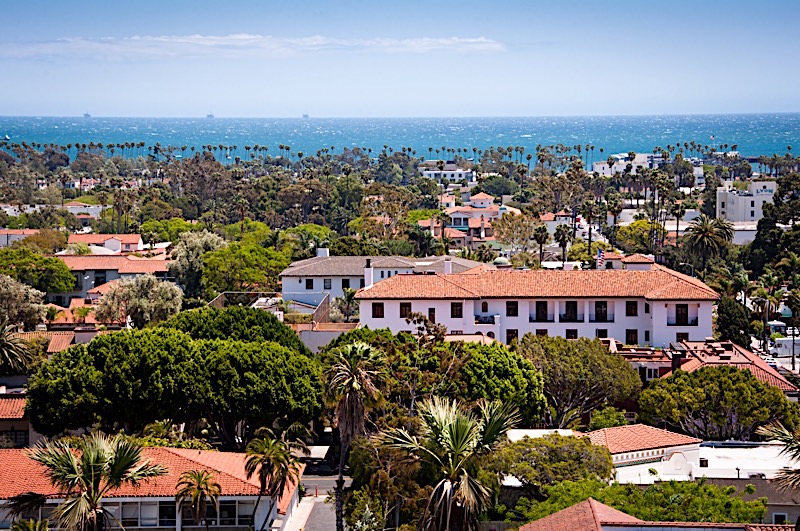 Santa Barbara Real Estate Market Summary
The Santa Barbara real estate market is nothing short of spectacularly healthy. Despite historically high home values, there's still plenty of demand, which bodes well for the future. That said, things will get a lot better sooner rather than later if Santa Barbara can add to its roughly three months of available inventory. By all means, three months is not a lot, but if Santa Barbara can increase that number even slightly it would help a lot. So while Santa Barbara has done well for itself, it could stand to improve in some areas.
*The information contained herein was pulled from third party sites. Although this information was found from sources believed to be reliable, FortuneBuilders Inc. makes no representations, warranties, or guarantees, either express or implied, as to whether the information presented is accurate, reliable, or current. Any reliance on this information is at your own risk. All information presented should be independently verified. FortuneBuilders Inc. assumes no liability for any damages whatsoever, including any direct, indirect, punitive, exemplary, incidental, special, or consequential damages arising out of or in any way connected with your use of the information presented.
🔒 Your information is secure and never shared. By subscribing, you agree to receive blog updates and relevant offers by email. You can unsubscribe at any time.