Key Takeaways
Small business credit cards can offer unique benefits to investors, so long as they are used correctly.
Real estate credit cards can be a great way to earn rewards while funding day to day business operations.
Pay attention to annual fees and interest rates when searching for the best credit cards for small business.
When it comes to financing a deal, credit cards are not usually the first thing that comes to mind. However, when used properly, small business credit cards can offer unique advantages to investors looking to fund their deals. Savvy investors can utilize credit cards to pay for renovation costs, business expenses and more. While they do not come without risk, credit cards for real estate can impact business operations in a big way. Keep reading for more information on how to make the best use of small business credit cards.
---
[ Do you control your finances or are your finances controlling you? Register to attend our FREE online real estate class and find out how real estate investing can put you on the path toward financial independence. ]
---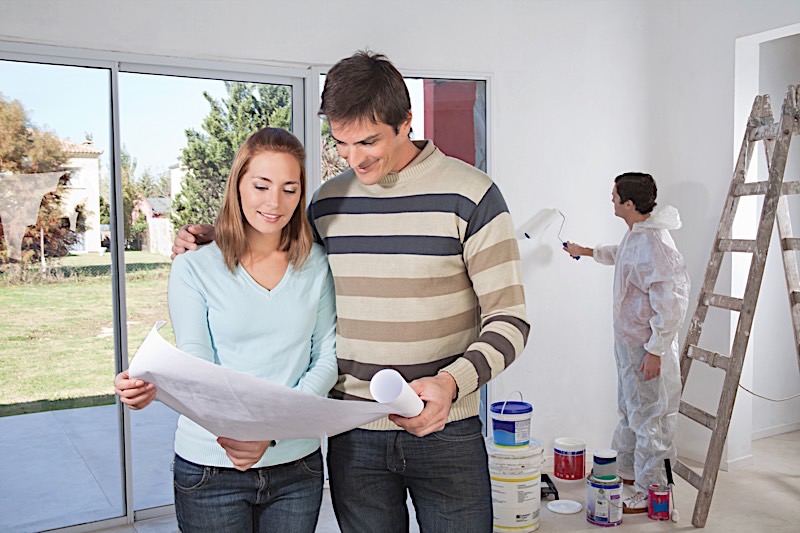 Should I Finance An Investment Property Using Real Estate Credit Cards?
I know what you're thinking: how do you buy an entire investment property with a credit card? The answer is simple: you don't. Instead, investors who rely on small business credit cards will often use them for other aspects of the deal, such as paying for the materials needed for renovation projects or office supplies. For some small business owners, credit cards can be a great way of financing the additional expenses that come with acquiring a new property. Similarly, using credit cards can also come in handy for investors who are able to get approved for a mortgage, but not the costs of a renovation project.
It is worth noting that there are ways to utilize credit cards for the down payment of a property, through cash advances. So while you won't typically see investors purchasing whole properties with credit cards, they can be utilized in some way. Before you jump in, you need to ask yourself if the interest rates make sense in comparison to your loan payments. Additionally, there will be a limit attached to any line of credit, meaning you will likely have to rely on additional sources of funding.
There are several benefits that come along with using small business credit cards, but with anything there are also risks. It is important to weigh both the pros and the cons before starting a new line of credit. There are numerous investors who have benefited from small business credit cards, and there is no reason you can't too; just make sure you fully understand what you are taking on.
The Benefits
To start, there are numerous benefits to small business credit cards. Number one perhaps being that you can earn rewards on your business purchases. These can help save you money in the future on office supplies or business costs, particularly if the credit card offers higher rewards points for these forms of purchases. On the other hand, some credit cards can offer unique travel perks. This can mean smoother business trips for entrepreneurs or even a seamless vacation, if you can stand to take one.
Another key benefit to using small business credit cards is the quick turnaround. Many investors know and understand that waiting for loan approvals can seem like watching paint dry. The turnaround for a conventional mortgage is often between 30 and 60 days; however, when you sign up for a small business credit card and get approved the funds become available to you instantly. This can be one of the most appealing aspects for eager investors.
Yet another benefit of relying on small business credit cards, specifically when compared to traditional loans, is that there is no lien taken out against your property. This means, if you were to fall behind on the payments (more on that next) the lenders would not be able to foreclose on your property in the same way. All in all, small business credit cards can offer numerous benefits that you may not have considered until now.
The Risks
As I stated before, when it comes to financing, there are always risks. One of the most glaring dangers about using small business credit cards is the chance to fall behind on your debt. A common and completely rational fear when it comes to credit card debt is that you will be unable to pay it off as fast as you take it out. This is where it is key to keep up with your billing cycle and statements.
Another large risk when it comes to real estate investing with credit cards is that they typically have low limits, when compared to some of the costs you run into as an investor, that is. Small business credit cards can have limits ranging anywhere from $5,000 to $40,000, but that usually won't be enough for an entire down payment. Like I said previously, the best way to overcome this challenge is to use credit cards for other aspects of running your business, instead of just thinking of them as a way to fund an entire property.
A more well known risk that comes along with credit cards are the fees; and when it comes to taking out cash advances for deals you may find yourself in hot water if you aren't aware of the ins and outs of your particular card. When signing up for a credit card of any kind, it is crucial to make note of any and all fees you may run into as a consumer. Unexpected fees or high interest rates can come as a big challenge for business owners.
Tips For Using Small Business Credit Cards For Your Real Estate Business
While you may not be able to fund and entire investment property with a credit card, there are several ways investors can still make proper use of small business credit cards. If used wisely, credit cards can offer your business unique rewards and can even help you improve your spending reports.
In order to use small business credit cards effectively, investors should try to ensure that the interest rate on the credit card is lower than that of alternatives; otherwise there will be no benefit to using the credit card. There are cases where your timeline or potential rewards are more important, but be careful not to ignore the interest rates associated with credit cards.
Analyzing the numbers is crucial when it comes to any real estate investment; however, when you are considering relying on credit cards it becomes even more important. Investors who run into trouble with credit cards often do so when a property fails to sell as quickly as expected or a last minute cost impacts the budget in a big way. Be sure to anticipate all possible costs to avoid the potential of out of control credit card debt.
The biggest piece of advice I can give you when it comes to small business credit cards is to think of them as any other loan and pay them off when you make your profits. If one of your properties sells, immediately use that money to pay off the credit card debt you may have accumulated during the renovation process.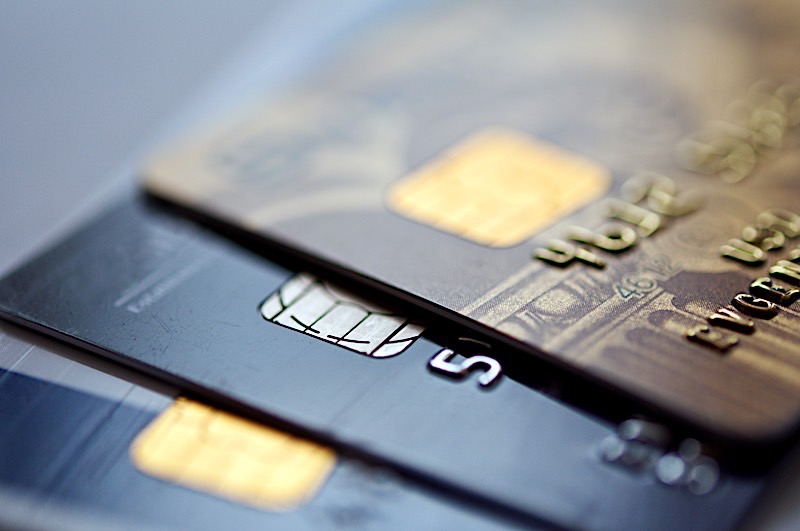 Best Small Business Credit Cards For Real Estate Investors
If you do plan on moving forward with credit cards, there are several options that have proven beneficial to investors. It is important to keep in mind that qualifying for a small business credit card is different than a typical consumer credit card, and the process may be different from what you are expecting. With anything, you should mind due diligence and ensure that the decision you make is right for your situation. However, the following are some of the best credit cards for real estate investors, and can be a great place to start your research.
Chase Ink Business Unlimited: This card comes with 12-month 0% APR on purchases and transfers, which is a unique feature when it comes to real estate credit cards. The card also has no annual fees and a sign up bonus of $500 when you spend $3,000 in the first three months.
The Business Platinum Card from American Express OPEN: Despite the $450 annual fee that comes with this credit card, there are excellent travel perks and rewards points for users. Additionally, because this is a charge card, there is no APR to worry about. This card does require the balance to be fully paid at the time of the statement due date, but that reduces the chance of letting your debt get out of hand.
SimplyCash Plus Business Credit Card from American Express: This is one of several real estate credit cards that offers relatively low annual fees and cash rewards. There are no balance transfers allowed however. If you can get past that, this credit card also offers a range of cash back benefits on office supplies and travel.
Capital One Spark For Business: When you sign up with this card and spend at least $4,500 in the first three months, you will automatically earn $500 in rewards. There is an annual fee attached to this card, though it is waived for the first year. One of the most unique perks is that you get itemized quarterly statements of your spending habits.
Chase Ink Business Preferred Credit Card: If you travel a lot for your business, this may be an excellent option for you. The card offers a 25% bonus on all travel redemptions when it comes to its rewards points, meaning you could get excellent flight deals and more. The card does come with an annual fee of $95, but you get what you pay for when it comes to the rewards system.
Starwood Preferred Guest Business Credit Card from American Express: Similar to some of the other cards on the list, this card comes with a $95 annual fee that is waived in the first year. It has a unique points system that can be redeemed for travel benefits.
The Blue Business Plus Credit Card from American Express: Blue Business Plus is a popular card thanks to its benefits program that rewards purchases of office supplies and even client dinners. It is often considered one of the best business credit cards because of this. The card comes without an annual fee and an introductory 0% APR for 15 months.
Many real estate investors have found the financial perks needed to support their business ventures by relying on the unique benefits of real estate credit cards. Like with any financial decision, opening up a business credit card does not come without risk. As I mentioned before, Investors should take careful precaution when looking into a new credit card and should evaluate their financial standing before doing so. Small business credit cards can simply be thought of as a way to boost your existing operations. If used correctly, small business credit cards can play a supporting role in your successful business model.
Have you relied on small business credit cards to help get your business going? Which card did you find most helpful? Drop a comment below to share some advice with your fellow entrepreneurs.