by Than Merrill | @ThanMerrill
Published on Wednesday - October 22, 2014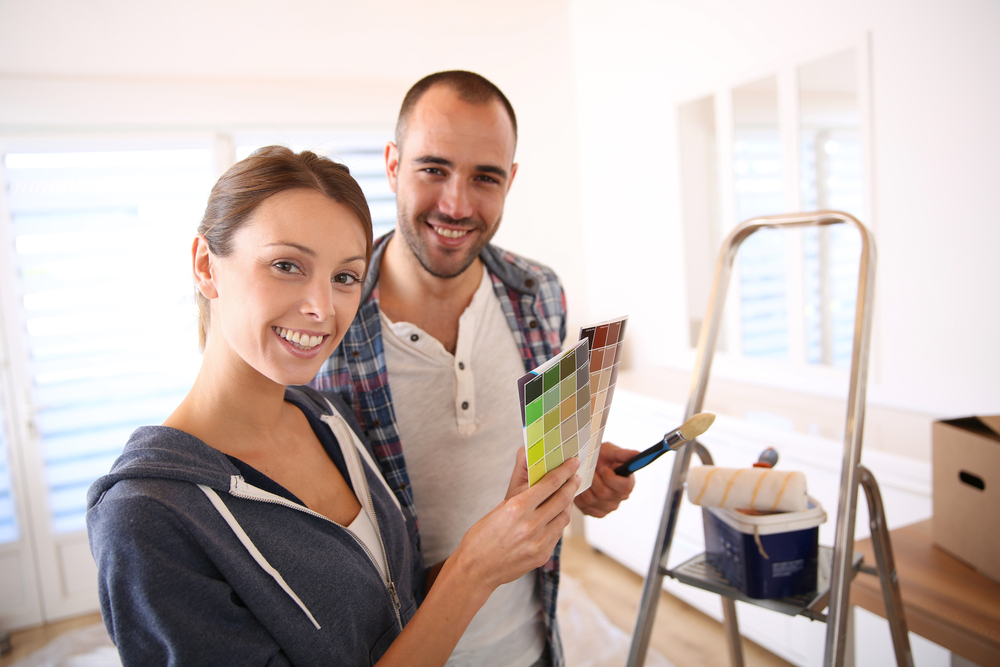 Deciding to sell your rental property can be a very difficult decision. While the numbers once looked good enough for you to buy the place, it is entirely possible that they have changed over the years. Once you make the decision to sell, you have two options:  you can quickly put the home on the market and take the first offer you receive or you can put in a small amount of work to increase dividends. Fortunately, should you decide to do some work on the property, there are certain projects that will increase the property's appeal without breaking the bank. Subsequently, small items can make all the difference between a successful transaction and wondering why your property won't sell. Be sure to make affordable improvements that will help sell the property for top dollar.
Most investors do not maintain their rental properties as much as they should. When it comes time to sell, they are forced to make up for lost time. Instead of doing a full property makeover, you can start with the little things. These things deal with how the property looks and the feeling it gives to buyers when they walk in. The first thing that most people notice when they enter is how a property looks. The walls, in particular, will draw a lot of attention. You may not have felt the need to paint in years, but if you are looking to sell, they should be a priority.
Start with a fresh coat of neutral paint in the main living areas. You may have a loud personality or like the way the red walls look in the living room, but you are not trying to attract yourself. A neutral color will please more buyers than it pushes away. You want your buyers to be able to envision themselves in the property. More importantly, if the walls are dirty or the colors are distracting, they will prevent anyone form falling in love with the property. Dirty walls give off a bad impression. you don't want anyone to judge the property on a few bad walls. A fresh coat of paint gives the house new life and starts buyers with a clean canvas to do whatever they want throughout the house.
After the walls, buyers will immediately turn their attention to the floors. Visually distracting or even dirty floors will be a huge turnoff to any potential buyers. While carpet is not necessarily cheap, it is great in terms of ROI. A few thousand dollars can raise the asking price more than you may think. Again, neutral colors work best, but you can sprinkle in a little color as you see fit. If you have hardwood floors, you should explore the option of having them rebuffed or re-stained. No buyer wants to move in and then have to do the carpet and the floors. If all it takes is for you to do these projects to sell the house, it is worth it.
Whenever you are selling, you should put yourself in the buyer's shoes. Walk the property and assess both what you like and dislike. More often than not, you will find simple projects that can be taken of relatively easily. You can replace the switch boards in the bedrooms or put up a new set of blinds. Whatever you see, the buyer will see as well. You don't need to change the appliances or make other wholesale changes to attract offers, but you should do smaller tasks that make a big impact.
Curb appeal is also a factor that warrants your attention. Many buyers will make their decision before they even open the front door. With fall upon us, the exterior of a property can get cluttered with leaves and bushes looking frail or overgrown. It is important not to dismiss the effect of a well maintained exterior. Replacing old shutters or updating old door handles goes a long way. If there are leaves in the gutter, you should get them out at least once a week. If there are leaves covering the entrance way, you should rake them out before any showings. New roofs and replacing the front door can make any house look more appealing, but they will also come at a much higher price tag.  Focus on the things that people notice.
🔒 Your information is secure and never shared. By subscribing, you agree to receive blog updates and relevant offers by email. You can unsubscribe at any time.