Have you ever asked yourself, "should I get started investing in commercial real estate?" CRE investing is not just a great way to take your residential real estate career to the next level but also a way to set yourself up for future financial freedom. However, making a move will mean taking your self-education efforts to the next level. Luckily, today's best commercial real estate books are ready to help you do just that.
While commercial real estate investing's technicalities differ greatly from residential, the basic buying and selling concepts are similar. Whether you're already involved in the real estate industry or completely new to the field, learning more about the benefits of commercial investing will only help you succeed.
Expanding and building upon your education is the key to success for any real estate entrepreneur. I started my career knowing nothing about real estate whatsoever. Still, I took it upon myself to listen to podcasts, read books, attend seminars, and network relentlessly so that I could stay up to date with the latest trends and technologies, and I recommend you do the same. So if you're willing to take the challenge, these commercial real estate investing books are a great place to start.
Why Every Investor Should Read Commercial Real Estate Books
Every investor needs to consider reading commercial real books—if for no other reason than to gain more insight into an already fascinating industry. At the very least, learning about a subsequent niche in the real estate investing world will give you an idea of the direction you do or do not want to take your business; at most, it'll open up your eyes to a completely new way of doing things.
11 Best Commercial Real Estate Books
Whether you spend an hour or two reading first-thing in the morning or have 30 minutes to kill on the treadmill, these commercial real estate investing books should be at the top of your list:
---
[ Thinking about investing in real estate?
Register to attend a FREE online real estate class
and learn how to get started investing in real estate. ]
---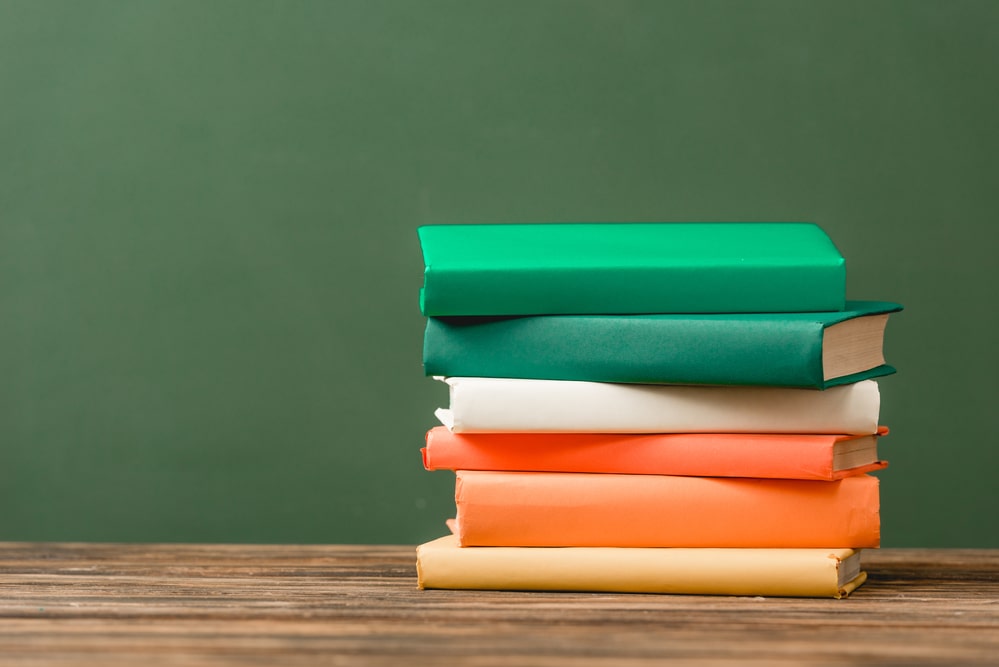 1. "The Commercial Real Estate Investor's Handbook: A Step-by-Step Roadmap To Financial Wealth"
Learn how to make money investing in several types of commercial buildings: warehouses, apartments, mobile home parks, shopping centers, hotels, and more.

Discover everything you need to know about commercial property investing: how to identify opportunities, determine property value, acquire, finance, and manage commercial real estate.

This book translates to every level of experience, from beginner to expert.
Do you need step-by-step instructions taught by a pro? If so, The Commercial Real Estate Investor's Handbook should be your next read. Presented in an easy-to-follow layout, Fisher makes his content relevant for both newbie and seasoned investors alike. The book jumps right into talking about different types of commercial real estate (i.e., apartments, office buildings, retail stores, shopping centers, strip malls, industrials sites, etc.) and explains different career and financing options within the sector. Fisher is concise and straight to the point. He defines exactly what you need to know and makes sure to highlight key concepts along the way.
One of the most helpful aspects of this book (located right in the third chapter) is Fisher's map for setting SMART real estate goals. If you are unfamiliar with the theory for this method of goal setting, know that SMART is an acronym for Specific, Measurable, Action-oriented, Realistic, and Timely. Fisher explains that investors who set goals using the aforementioned criteria will be far more likely to achieve those goals.
After completing this publication, you will have a better understanding of budgeting, be more financially literate, and, best of all, be capable of handling whatever commercial real estate issue arises during your first deal. If you're deciding whether commercial real estate investing is right for you and your business, Fisher's anecdotes will lead you towards the best choice.
2. "How To Succeed In Commercial Real Estate"
This book is a practical resource for anyone looking to break into the commercial industry.

"How To Succeed In Commercial Real Estate" is also designed to help veteran investors strengthen their approach.

Learn about the four main areas of commercial real estate: retail, office, industrial, and multifamily
Avoid falling into another "get rich quick" scam by reading John Bowman's How To Succeed In Commercial Real Estate. The book provides a straightforward overview of what it takes to pursue a lucrative career in buying and selling commercial real estate, but Bowman wants people to know that this line of work is not for the faint of heart. While beginner investors are welcome to indulge in this read, the content does get technical. After skimming over the basics, Bowman delves deeper into more intricate strategies for financing, sales, negotiations, and contracts. In doing so, he leaves no questions left unanswered.
The heftiest chunks of the book cover both technical and practical knowledge (think laws, regulations, construction, technology, appraisals, environmental issues, leasing vs. selling, etc.), along with a step-by-step guide to running a winning marketing campaign (think cold call strategies, creating a buyers list, building relationships, generating leads, etc.). In my opinion, however, the most valuable portion of the book lies within the chapters that detail the importance of ethics and integrity. Bowman does a superb job defining professionalism and how every entrepreneur should hold themselves in any investment transaction. He discusses the basics of salesmanship and teaches "the fact that salesmanship is not a dirty word—in all aspects of life; it helps us succeed."
The anthology concludes by shedding light on what to do if (and when) you inevitably strikeout. Bowman advocates a can-do attitude and finishes saying, "Our successes in commercial real estate, and life for that matter, often are consequences of our beliefs and attitudes. Eliminate self-defeating attitudes and beliefs because they will only hurt you."
3. "How To Win Friends And Influence People"
Learn how to utilize your most valuable asset: relationships.

Skills can be applied to both personal and professional lives.

With the right "people skills," investing in commercial real estate will be made easier.
Not directly related to commercial real estate (and nearly a century old), Dale Carnegie's How To Win Friends And Influence People remains at the top of our recommendation list for CRE investors – and any other entrepreneur for that matter. If you're looking for a read that is both entertaining and educational, look no further. Carnegie manages to capture an audience with his informal tone and anecdotal storytelling style while teaching readers legitimately useful life and business lessons. You may have to tear yourself away from the business textbook shelves and walk down the "self-help" aisle to find this book, but once you do, you'll be glad you did.
To let you in on some back story, know that Carnegie started his career not as an author but as a public speaking teacher. He lectured at local colleges and YMCAs and eventually gained enough popularity to sell out hotel conference rooms worldwide for his renowned public speaking events. After conducting his first 14-week lecture, where he handed out weekly class syllabi, he was immediately approached by a publisher and thus was reborn as an author. So know that when reading Carnegie's book, you are in the hands of a critically acclaimed professional.
Carnegie's opening chapter begins bluntly by announcing the 12 specific things they will learn from reading his novel. From increasing your influence, prestige, and ability to get things done, to enabling you to win new clients, to making you a better speaker and a more entertaining conversationalist, Carnegie covers it all. If you're looking for a little sneak peek, read on to discover Carnegie's fundamental techniques for handling (even the worst) people:
Don't criticize, condemn or complain: Carnegie explains that it is human nature to dislike fault. Therefore, if you want to build a relationship with a potential client, business partner (and even friend), it is important to avoid criticism. When we attack an opponent, they will become defensive and resent his critic, resulting in a lose-lose scenario for both parties.

Give honest, sincere appreciation: Honest appreciation brings the best out in people, according to Carnegie. More than flattery, meaningful gratitude is a powerful tool that should not go underutilized.

Arouse in the other person an eager want: The goal of any business transaction is for both parties to achieve their objectives mutually, right? This means we must often surrender our own perspectives to adopt those of our competitors (for a brief time, at least.) You can, of course, clandestinely combine your wants with an opponent's desires so that they are eager to work with you both now and in the future.
4. "Crushing It In Apartments And Commercial Real Estate: How A Small Investor Can Make It Big"
One of the best commercial real estate books of 2019 was actually written a couple of years ago. The latest edition of this book, written in 2017, awards inquisitive investors with many of the tools they will need to navigate the commercial real estate sector. In particular, this book shows how someone with no experience can build a foundation in the real estate industry that can translate into success on an entirely new level. The author seeks to reward his readers with "a simple yet highly effective approach to investing." This book is a testament to the entire industry, as it is proof that someone with no experience can go from nothing to everything. In this book, readers will learn many valuable lessons, not the least of which include:
How to find and finance commercial real estate

How to build a passive income portfolio with commercial real estate

How to use the status of a small investor to your advantage

How to identify simple, practical ways to increase profit
5. "Mastering The Art Of Commercial Real Estate"
As its name suggests, Mastering The Art Of Commercial Real Estate has attempted to make sense of a complex industry. This comprehensive guide is only slightly over a year old and boasts some of today's most valuable information. Truly one of the best commercial real estate books on the market, "Mastering The Art Of Commercial Real Estate" will provide investors with everything they need to start investing and stay investing in commercial real estate.
6. "Long-Distance Real Estate Investing"
This book is a great read for investors interested in investing in real estate but are unsure how to invest in markets that they are not physically located in. Investors are well aware that real estate has the power to generate great wealth, but not every market offers promising returns. Throughout Long-Distance Real Estate Investing, you will receive valuable systems on how to buy, manage, and flip out-of-state properties.
7. "The Real Estate Game: The Intelligent Guide to Decision Making and Investment"
Learn about the different variables of a real estate deal that determine a successful investment from these authors' advice based on decades of experience in the field. Readers can expect to discover techniques for analyzing the financial implications of a potential deal and learn how to make smart investing decisions.
8. "Negotiating Commercial Real Estate Leasing"
Whether you are a landlord or a business owner, understanding the terms and clauses of leases you encounter is essential to protecting yourself and conducting profitable deals. This book breaks down confusing terms and legalities of various leases and teaches readers when and how to use negotiation strategies in each case.
9. "A Master Guide to Income Property Brokerage: Boost Your Income By Selling Commercial and Income Properties"
The 4th edition of A Master Guide to Income Property Brokerage: Boost Your Income By Selling Commercial and Income Properties reveals step-by-step income-building information that will empower investors to maximize their profits and generate more wealth. This guide has been a trusted resource for real estate agents looking to boost their income for over 35 years. It has recently been updated to include information relevant to current technological practices used in the investing world.
10."The Millionaire Real Estate Agent"
If you have ever asked, "How do I take my sales income to the highest level possible?" this book is right for you. The Millionaire Real Estate Agent presents long-term strategies for reaching mega wealth by investing in real estate. Learn about the distinguishing characteristics of how millionaire real estate agents think and the fundamental models that can bring your business high profits.
11."Walkable City: How Downtown Can Save America, One Step At A Time"
Written by a city planner, this book dives deep into the world of urban growth. Speck's experience informs his perspective on the importance of walkability and how it allows communities to flourish. Although he is not know for real estate investing, it is crucial to seek out education resources on the value of different property types and their ability to impact markets. Walkable City shares an optimistic perspective on how downtown areas can save urban centers and beyond. Not only does it highlight what has worked in the past in American cities, it also highlights an inspiring vision for the future.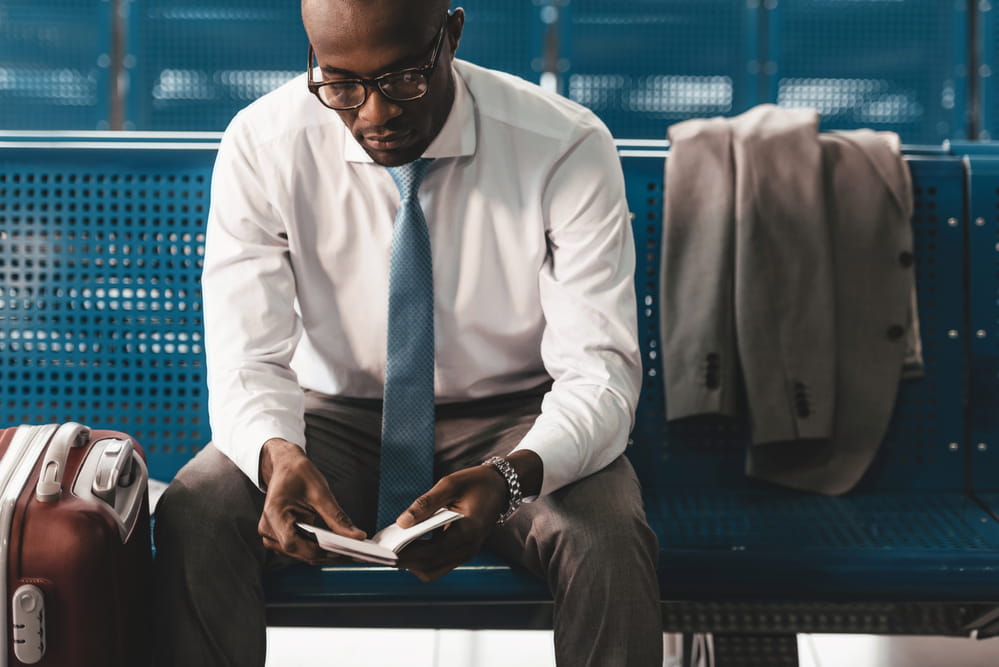 Summary
Don't waste another moment doing anything other than reading these commercial real estate books if you want to succeed in the industry. If for nothing else, educating oneself is the surest way to remain a force in this industry. Those who are constantly seeking knowledge will find themselves with an advantage over the competition. Whether it's reading the best books on commercial real estate investing or listening to a podcast, any attempt to educate yourself will be well worth your while.
Have any other book recommendations? Share your favorites in the comments below:
---
Ready to start taking advantage of the current opportunities in the real estate market?
Click the banner below to take a 90-minute online training class and get started learning how to invest in today's real estate market!