Key Takeaways
---
Every real estate investor knows the importance of education, of learning the ins and outs of their exciting (though sometimes overwhelming) new vocation. One of the best ways for new investors to continue their education is by listening to real estate podcasts.
When trying to up your investor IQ while starting a real estate business, it can feel like there's too much to cover and not enough time to cover it. That's why podcasts are the perfect vehicle for boosting your investor and entrepreneurial know-how while you do things like sit through traffic or engage in your daily exercise routine.
And while there are many great podcasts out there—and new ones popping up all the time—here are ten must-hear podcasts that are a perfect complement to the continuing education of the beginner real estate investor.
---
[ Do you want to own rental real estate? Attend our FREE online real estate class to learn how to invest in rental properties and maximize your cash flow. ]
---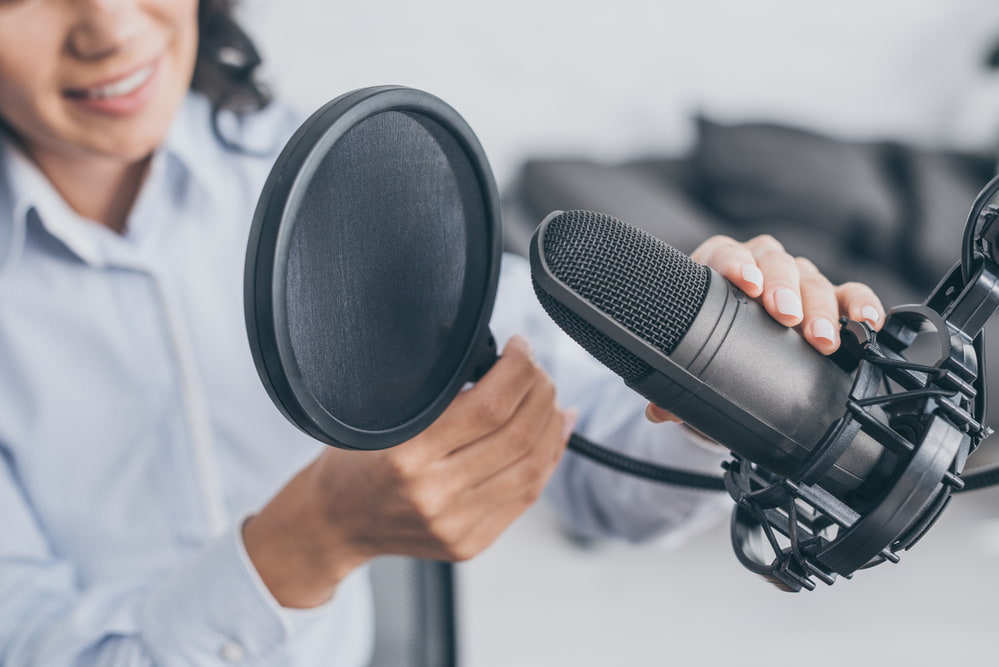 How Do I Get Started Investing In Real Estate?
Although there may not be a one-size-fits-all path to get into real estate investing, there are a few steps that all aspiring entrepreneurs could benefit from. Before you start looking at property listings or networking, you must familiarize yourself with some industry basics. More often than not, those interested in real estate aren't actually sure what a career in this field involves—they only see the bigger picture. Now don't get me wrong: the historical benefits of real estate investing are very enticing, but there are a few practical measures you must take to get there.
Start by taking stock of your current financial standing. Evaluate where you are in life professionally and what your financial goals are for the future. Are you trying to create a full-time job or establish a side hustle? It is important to get an idea of your preferred level of responsibility before jumping into anything. Taking the time to assess your individual plans will help you enter the industry with a more focused outlook, which will greatly help you begin investing.
After you take stock of your personal goals, it's time to dip your toes in the water and begin learning about real estate investing. Try researching the various investing strategies available to you. Look into wholesale, rehab, and buy and hold real estate and review each niche's best practices. While it may seem overwhelming right now, these terms will become second nature in time, especially with the right resources. A great place to start is educating yourself with some key entrepreneurial podcasts, like the ones below. Replace music on your morning commute, play one during your workout, or sit down and listen to an episode before you go to bed. You will be surprised how much you learn (and grow) as real estate becomes part of your daily routine.
[If you are interested in expanding your real estate know-how, be sure to check out these 43 entrepreneurial resources.] 
Top 26 Real Estate Podcasts For The Savvy Investor
Bare Naked Agent: Hosted by New York Times bestselling author Pat Hiban, this real estate investing podcast covers residential properties, sales, and marketing for agents. Each podcast is tailored with the real estate community in mind and unravels each topic in an easy-to-follow Q&A format, and is perfect for starting and veteran agents alike.More Info: Bare Naked Agent

Favorite Episode: "Real Estate: Doing The Right Thing or Doing Things Right"

Best Real Estate Investing Podcast Advice Ever With Joe Fairless: Hosted by Joe Fairless, this real estate podcast covers business, commercial properties, and interesting topics for agents. He is renowned in the real estate world for his informational blogs, podcasts, and daily YouTube videos. Each podcast presents helpful information from various guests, including house flippers, renters, builders, passive income investors, and many other professionals. Get the best advice ever as Joe shares his real estate investing knowledge.More Info: Best Real Estate Investing Podcast Advice Ever With Joe Fairless

Favorite Episode: "Part-time Out Of State Investing With Nick Giulioni"

Cashflow Diary: J. Massey is the creator of Cashflow™ Diary and assumes the roles of real estate investor, entrepreneur, sales coach, and instructor. Besides providing useful information in his real estate podcast, he provides free training courses for new and experienced investors. Take a listen to improve your strategies for placing offers, closing deals, buying, selling, wholesaling, prospecting, flipping, rehabbing, and more.More Info: Cashflow Diary

Favorite Episode: "Creating Passive Income with Chris Miles"

Kevin Ward's Yes Talk: This podcast is known as one of the " best real estate coaching and training for Realtors." Kevin Ward is an Internationally renowned real estate trainer and speaker. Each podcast provides in-depth training on real estate skills, strategies, and how to gain the most successful agents' mindset.More Info: Kevin Ward's Yes Talk

Favorite Episode: "Housing Forecast 2020 Time to Sell? Buy?"

The Tom Ferry Podcast Experience: Top-ranked real estate and business coach Tom Ferry hosts the highly informational podcast covering all aspects of real estate knowledge. Gain the motivation and support needed to become a top real estate agent. Each in-depth episode teaches you the tips and tricks used by the most successful agents in the world. Take a listen to achieve your true potential!More Info: The Tom Ferry Podcast Experience

Favorite Episode: "It's Not About You, It's About the Client"

Jared James Today: This podcast offers practical tips to help real estate agents in an energetic and engaging manner. Jared James is a popular real estate coach and mentor known for his YouTube training videos, Mastermind summits, and speaking events.More Info: Jared James Today

Favorite Episode: "7 Things Every Top Realtor Should Be Doing"

GetWealthFit Podcast: If you want to get inside the heads of today's top money-makers, investors, and celebrity entrepreneurs, be sure to add the GetWealthFit podcast to the top of your list. Not only will you come away with actionable tips on how to improve yourself and your business, you'll also be delightfully entertained by host Dustin Mathews. With guests from Atlanta Hawks owner and best-selling author Jesse Itzler to former NFL player and FortuneBuilders founder Than Merrill, there's no doubt you'll want to tune in every week. Learn unique ways to boost your income, invest smarter and get the very best out of life!More Info: GetWealthFit Podcast

Favorite Episode: "Developing A 7-Figure Mindset"

Bigger Pockets: Hosted by Josh Dorkin and Brandon Turner, this real estate podcast features off-the-cuff interviews with investors of various niches, experiences, and backgrounds. Each episode features a real estate investor or entrepreneur casually chatting about their failures, successes, advice, and overall experience. The Bigger Pockets real estate podcast provides strategies that have been proven to work for real people and welcomes you into a community of approachable, like-minded people who continuously want to build their financial education.More Info: Bigger Pockets Podcast

Favorite Episode: "Closing 75 Deals Your First Year by Simply Modeling Others with Steven Pesavento"

Real Estate Rockstars: Learn the ins-and-outs of what makes real estate professionals successful. Hosted by Pat Hiban, each episode dives into the fundamental career aspects of each of its guests. Learn from their successes, failures, tricks, and tips. This real estate podcast features a new guest with each episode offering advice on bringing in new clients, investing in property, and many more useful topics.More Info: Real Estate Rockstars

Favorite Episode: "How to Bounce Back After Real-Life Crises Put Real Estate on Hold with Vicky Noufal"

Unlisted with Brad Inman: Listen to diverse topics as Brad Inman speaks with industry leaders on how to become a better agent through passion and insight. Each guest offers actionable advice for agents in markets around the world. Brad offers a deep understanding of real estate and top industry connections who offer invaluable advice. If you're looking for inspiration to become a better agent, this real estate podcast is for you.More Info: Unlisted with Brad Inman

Favorite Episode: "StreetEasy's Alan Lightfeldt on the New York real estate market"

Agent Caffeine: This podcast is regarded as one of the best for innovative real estate ideas, tech information, and inspirational advice from those who have a true passion for what they do. Anyone in the real estate industry will benefit from guests who offer their secret to success. Kelly Mitchell offers interviews meant to stimulate big-picture ideas covering new trends in real estate and tech. Learn about new strategies and practices that could benefit you and your business in this real estate podcast.More Info: Agent Caffeine

Favorite Episode: "The Business Savant – $20M Man, CEO Real Estate Webmasters"

The GaryVee Audio Experience: While not strictly a real estate podcast, Gary Vaynerchuk presents his struggles, triumphs, and strategies in entrepreneurship, business, and marketing. He is known to be the "Master of Creative Flow," and his podcast offers captivating advice for those who yearn for more success in their business. Listen as he and his guests discuss their industry with true magnetism.More Info: The GaryVee Audio Experience

Favorite Episode: "#AskGaryVee With Ryan Serhant at Agent2021"

The Investor's Podcast: As the most downloaded stock investing podcast, this is a must for any investors serious about financial news. The hosts review habits and traits of the world's most successful investors, revealing how you can develop these practices on your own. The episodes routinely share insights on a number of investing strategies, from real estate to gold. The varied topics make this great for investors of all levels who are interested in diversifying their assets, while also expanding their knowledge of the financial sector as a whole.More Info: The Investor's Podcast

Favorite Episode: "Commercial Real Estate Investing with CrowdStreet's Ian Formigle"

Real Estate Today Radio: This podcast was founded by the National Association of Realtors (NAR) to help listeners achieve their dreams of homeownership. Host Stephen Gasque discusses real estate market trends, increasing property value, buying and selling, and more. Real Estate Today Radio takes big picture topics and breaks them down into easy to understand episodes, making it great for beginner investors. Stay up to date with the latest real estate trends, and familiarize yourself with market basics by listening to this podcast today.More Info: Real Estate Today

Favorite Episode: "Smart Home Technology Report"

Keeping It Real: Keeping It Real focuses on practicing real estate brokers and the tips and tricks they utilize for success. There are a variety of episode formats from traditional interviews to quick market insights that provide value to listeners of all types. While the podcast was created to highlight brokers in the Chicago area, the high quality information is helpful no matter which market you operate in. Remember, it is crucial to build connections with professionals across the industry. Familiarizing yourself with the roles and responsibilities of different occupations will give you a leg up when making connections in the industry.More Info: Keeping it Real

Favorite Episode: "How To Start To Learn About Real Estate Investing"

Motley Fool Money Show: The Motley Fool Money radio show is a weekly installment of financial information that broadcasts all across America, most notably in prime markets such as Washington, D.C.; Boston and San Francisco. But it's their self-described "irreverent, fast-paced look at the world of business and investing" that gives this show its devoted and passionate following. Even if your investing strategy isn't primarily focused on Wall Street, this funny, though educational, show can give great insight into market conditions—and the psychological factors that influence them. And with five different podcasts to choose from, you're certain to find something that catches your fancy.More Info: Motley Fool Money Show

Favorite Episode: "The Hidden Logic of Motivation"

The School of Greatness: As the name suggests, this popular podcast hosted by author, entrepreneur and former professional football player, Lewis Howes, features interviews with top-performing experts and personalities, in a variety of fields. From conversations with CrossFit founder Greg Glassman on the future of fitness to an in-depth chat with NBA star Mike Conley on the power of humility and discipline, this inspirational podcast is a definite add to your to-do list toward greatness.More Info: School of Greatness podcast

Favorite Episode: "10X Your Business With Marketing Master Jay Abraham"

Smart Passive Income: When you're a new real estate investor it can be easy to put all your investing eggs in one basket and hope all your future income comes from real estate. But as the Smart Passive Income podcast, hosted by entrepreneur rockstar Pat Flynn, makes clear, passive income can come in many different shapes and sizes.Boasting more than 11 million downloads, this no-nonsense, enthusiastic guide is the perfect road map to setting up systems and assets for you to enjoy passive income—without spending 40 hours a week on it. Best of all, Flynn shares his own personal passive income results—both good and bad. If you want a "look over the shoulder" experience from one of the best in the passive income business, this podcast is a must listen.More Info: Smart Passive Income podcast

Favorite Episode: "How to Create Your Life Vision Plan With Michael Hyatt"

Social Media Marketing: Figuring out where leads will come from is one of the biggest obstacles that many starting a real estate career face. This comprehensive resource, from the folks over at Social Media Examiner, is a one-stop shop for all things social media marketing. Each episode features actionable tips—and interviews with proven experts—who've used platforms such as Facebook, Twitter, Instagram, Pinterest and LinkedIn to promote their message and boost their sales. Also, don't forget to check out their blog. If you've got a social media marketing question, chances are you'll find an answer somewhere in this blog's extensive archives.More Info: Social Media Marketing podcast

Favorite Episode: "How to Grow a Business Using YouTube"

Freakonomics Radio: Learning how to start a real estate investment shouldn't be all work and no play. And this popular podcast, hosted by Stephen Dubner—co-author of the best-selling book Freakonomics—definitely has enough "play" to keep you entertained and engaged while you learn something about how financial incentives play a role in everything we do. From an in-depth look at what Olympic cycling and Renaissance painting have in common to the effects that storytelling have on our brain, this quirky, fascinating podcast will keep you laughing, while it makes you a more well-rounded and informed investor.More Info: Freakonomics Radio

Favorite Episode: "How to Make a Bad Decision Like a Baseball Umpire"

The Massive Agent Podcast: If you are a real estate agent or professional who wants to bring in more leads and increase home sales, checkout this podcast hosted by Dustin Brohm. Here you will find real life actionable ways to boost your marketing systems and improve your business strategy. Real estate professionals on all levels will find value in Dustin's breakdown of strategies that he has tried and tested in his own career.More Info: The Massive Agent Podcast

Favorite Episode: "The Facebook Ad Generating 1,000 Real Estate Leads Each Month"

Duct Tape Marketing: This podcast is hosted by experienced small business expert John Jantsch. Each episode features interviews with authors, experts and thought leaders who share their business marketing tips, tactics and resources that you can apply to your own business strategies. This is a great podcast for entrepreneurs who are looking to improve their business and marketing strategies.More Info: Duct Tape Marketing

Favorite Episode: "How to Pivot for Exponetial Growth"

Super Agents Live: Hosted by Toby Salgado, this podcast showcases some of the most successful real estate agents who complete over 50 million dollars in sales each year. Here they discuss the tips, tricks, and secrets of how to achieve the same level of success as a real estate agent. If you are looking for residential real estate trips, or how to improve your marketing and lead generation strategy, this podcast is right for you.More Info: Super Agents Live

Favorite Episode: "Doubling Your Income Next Year"

Rental Income Podcast with Dan Lane: As an experienced rental property investors, Dan Lane interviews rental property investors on this podcast to figure out their secrets. He has interviewed over 200 landlords who discus how they got started, how they grew their portfolio, and what they do to achieve and maintain their success. This podcast is great fro both new and experienced rental property owners, or anyone who is interested in learning about the power rental property has and its ability to bring landlords success.More Info: Rental Income Podcast

Favorite Episode: "Should You Diversify Your Rental Portfolio"

The Agents of Change: This podcast features interviews with marketing experts who offer their insight into how to increase your online visibility and improve your social media strategy. The strategies they discus teach learned how increasing your online visibility can build your credibility and in turn, increase leads for your business.More Info: The Agents of Change

Favorite Episode: "Marketing and the Science of Behavioral Change"

Think Like A CEO Gary Keller, the leader of one of the most innovative real estate companies, hosts this podcast and discusses topics such as how to develop a company culture that attracts people to your business, how to hire the right people that will take your company to the next level, and business strategies that are proven to work. His experience in the business informs the advice he provides on the podcast and his messaging is inspirational to listen to.More Info: Think Like A CEO

Favorite Episode: "The 10 Mistakes the Keep People from Being a Millionaire"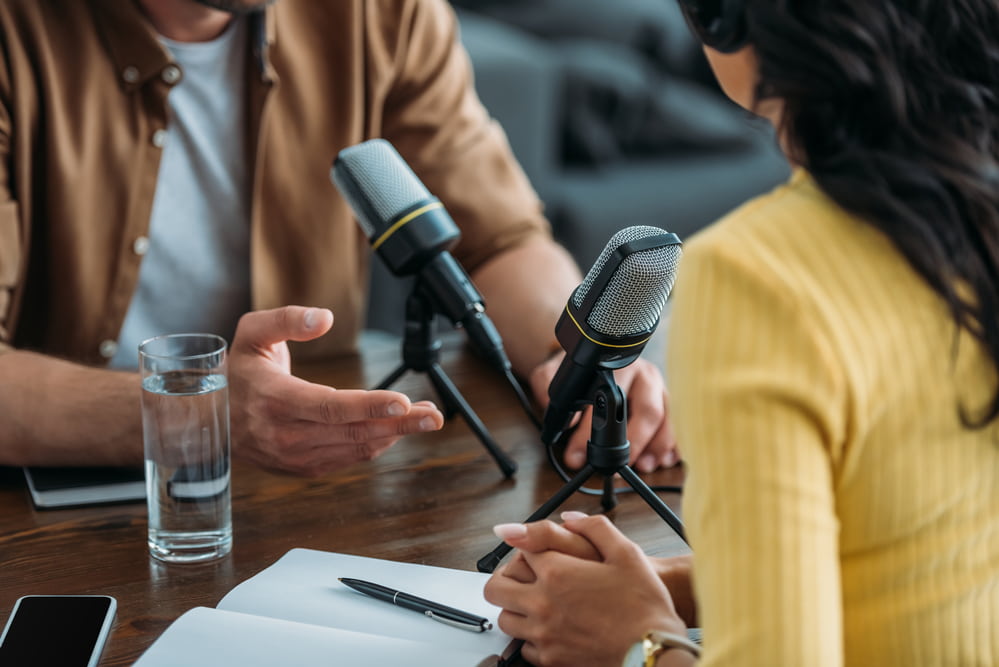 Finding The Right Real Estate Investing Podcast
As a beginner real estate investor it can feel like everybody in the world—including the competition—knows far more than you do about the investing business. And that it will take years, if not decades, of dedicated study to get your entrepreneurial IQ to a standard where you're doing more than just "treading water." But sometimes, it's far better to learn in "sips" rather than "gulps." Learning in small, digestible chunks—while you engage in consistent action—can not only help your expertise grow but give your confidence a huge boost as well.
Summary
Listening to real estate podcasts can help you do exactly that. Many real estate investing podcasts are available, with some of the best real estate podcasts summarized above. By incorporating these top real estate podcasts into your daily schedule, such as in your daily commute, you can learn and stay updated on industry news, trends, and strategies. Keep in mind that listening to podcasts is not just for beginners; even the most seasoned and experienced investors can use podcasts as a way to continue their education throughout their careers.
---
Ready to start taking advantage of the current opportunities in the real estate market?
Whether you're brand new to investing or have closed a few deals, our new online real estate class will cover everything you need to know to help you get started with real estate investing. Expert investor Than Merrill explains the best real estate strategies to help get you on the path towards a better financial future.
Register for our FREE 1-Day Real Estate Webinar and get started learning how to invest in today's real estate market!