The Edmonton real estate market is currently riding a wave of success. With stable buyer demand and improving unemployment, current trends appear sustainable. When global markets collapsed in 2008, Edmonton was one of the first areas to recover. As Canada has struggled with oil prices and an uncertain economy the past few years, Edmonton has seen home prices accelerate. This ability to quickly recover and grow speaks to just how strong the local real estate market is. Recent price trends are not as impressive as Toronto or Vancouver, but they are steady and consistent. In the long term, these are the best markets to buy or invest in. That said, Edmonton real estate investing should see a lot of activity in the coming months.
The current average home price for all residential properties in the Edmonton area is $372,910. Current prices represent a 1.4 percent decline from the previous month. Even with this recent drop, home prices are still 3.3 percent higher than the same time one year ago. The average home price for a single-family residential property dipped slightly month over month to $436,948. While single-family properties took a small step backwards, condominiums and duplex/rowhouses saw an increase. Condo prices were up slightly to $256,708; while duplex properties rose to $356,000. The slight local lean towards these properties suggests that buyers may be more interested in affordability. The large amount of single-family inventory may also have something to do with the minimal decline in sales price.
What makes the Edmonton real estate market so impressive is that it has managed to remain stable, and even grow in some cases, in spite of higher inventory and lower volume. Total residential sales were down 9.8 percent from the previous month, and 2.8 percent from the same time last year. The average days on the market for all properties is up to 50 days from 46 just one year ago. Single-family properties spent an average of 48 days on the market, and condos clocked in with 54 days. The drop in condo sales, coupled with the increase of inventory, is pronounced. Condo sales have dropped some 14 percent this year, while listings have seen a 17 percent increase. This is a direct indicator of why condo sales have dragged since the beginning of the year. The most popular sector of the market is represented by rowhouse/duplex properties. They have already seen a six percent increase in total sales this year.
If you purchased real estate in Edmonton just ten years ago, you would be sitting on a pretty good amount of equity. Average home prices have risen over 46 percent in the last decade alone. In a two year span, from 2005 to 2007, average prices went from $194,000 all the way to $338,000. This quick acceleration could be attributed to the global demand for real estate. Local oil prices and the economy also played a big part in pushing prices higher. There was a market slowdown from 2007 to 2012, with prices dropping from $338,000 to 334,000. In recent years, the market has rebounded, going from $334,000 to their current level of $372,000. This 10 percent gain in just over three years is an indicator of how popular the Edmonton real estate market is. As oil prices and unemployment have stabilized, buyer confidence has come back in force. As long as these areas are strong, the Edmonton real estate market should remain strong with it.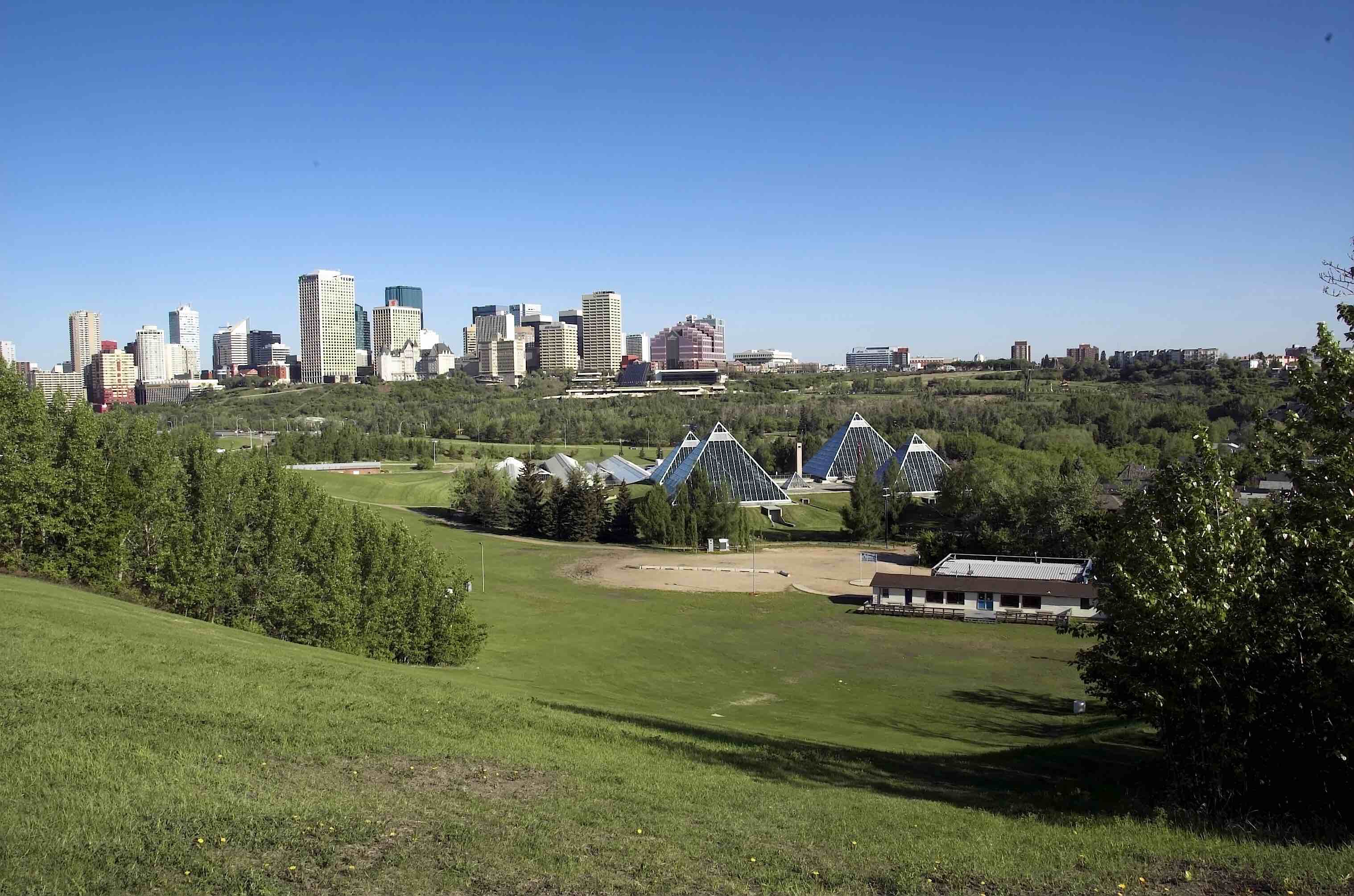 The unemployment rate for Edmonton last month came in at 5.7 percent. This number is below the national rate, and represented a slight reduction from the previous month. The Edmonton area also gained some 9,500 jobs over the last twelve months alone. This is in stark contrast to the rest of Alberta, which lost an average of 4,000 jobs during this same period. Local economists predict Alberta's economy to grow by two percent in the next four months. Towards the end of 2014, there was talk that the area would face a recession, which it has avoided. With affordable housing and a solid infrastructure, Edmonton's economy is expected to fare much better than the rest of Canada moving forward.
There has been an increased amount of inventory added to the market over the past twelve months. Residential inventory for the Edmonton real estate market totaled 7,226 properties, which was 28 percent higher than the 5,609 total from a year ago. In most markets, this high amount of inventory would cause home prices to drop off dramatically. While prices fell slightly, they held on much stronger than projected. The increased inventory has pushed the market from a balanced market to a buyers' market. There is currently an average of over four months of total inventory. This number is up from over two and a half months just one year ago. With total inventory up and sales down, one would think that home prices would fall much further than they have for Edmonton. The fact that they are up 3.3 percent from last year shows just how strong the real estate market is.
At the beginning of this year, city property assessments reached an all-time high of over $400,000. This was a record number for Edmonton and a seven percent increase from the same time just one year ago. The most significant spike was in the West End's Quesnell-Heights section, which saw a 13 percent increase from the previous year. This is in stark contrast to the previous year when Quesnell actually declined by 4.4 percent. The only Edmonton neighborhood that saw a decline for last year was Cromdale, which was .03 percent lower. The Canadian Housing and Mortgage Corporation correctly predicted that home prices would rise to over $370,000 this year. While this is just a prediction, the fact that there is such confidence in the market is a positive sign moving forward.
The Edmonton real estate market has stayed the course over the past twelve months, which demonstrates a strong propensity towards growth. While the once on fire market has cooled off, it is still gaining momentum. Strong unemployment numbers have helped push the job market forward and lead to increased real estate demand. This demand should remain steady for at least the next eighteen months.
Edmonton County Map