Key Takeaways
Passive income is defined as revenue earned through investment activities that do not require the habitual, active involvement of the investor.
There are a large number of passive income ideas, which can range from listing a room on Airbnb to investing in REITs.
Creating passive income with real estate will sometimes require you to put in some legwork upfront so that you can enjoy the spoils of your efforts later in life when you need them the most.
---
There may be no more pleasant-sounding phrase in the English language than "passive income." That's because, as the name implies, passive income suggests money being made — and bank accounts padded — without expending additional time or effort.
But not all passive income ideas are created equal. Some passive income streams are little more than entrepreneurial versions of "swinging for the fences" in the hopes something works. It's far better to approach passive income creation strategically and come up with passive income goals that align with both your skill set and your expected return on investment.
With that in mind, here are sixteen passive income ideas you can implement in 2018 (and beyond) to generate additional passive income — without getting an MBA or swinging for a single "fence."
What Is Passive Income?
Passive income is defined as revenue earned through investment activities that do not require the habitual, active involvement of the investor. The IRS, limits the definition of passive income activities to trade, business or rental activities for which you do not materially participate. In most cases, however, individuals are required to put in some type of initial investment and legwork into an activity in order to create an income stream. In this sense, the term "passive" is loosely defined, as different types of investment activities can require different levels of involvement.
---
[ Do you control your finances or are your finances controlling you? Find out how real estate investing can put you on the path toward financial independence. Register to attend a FREE real estate class, upcoming in your area. ]
---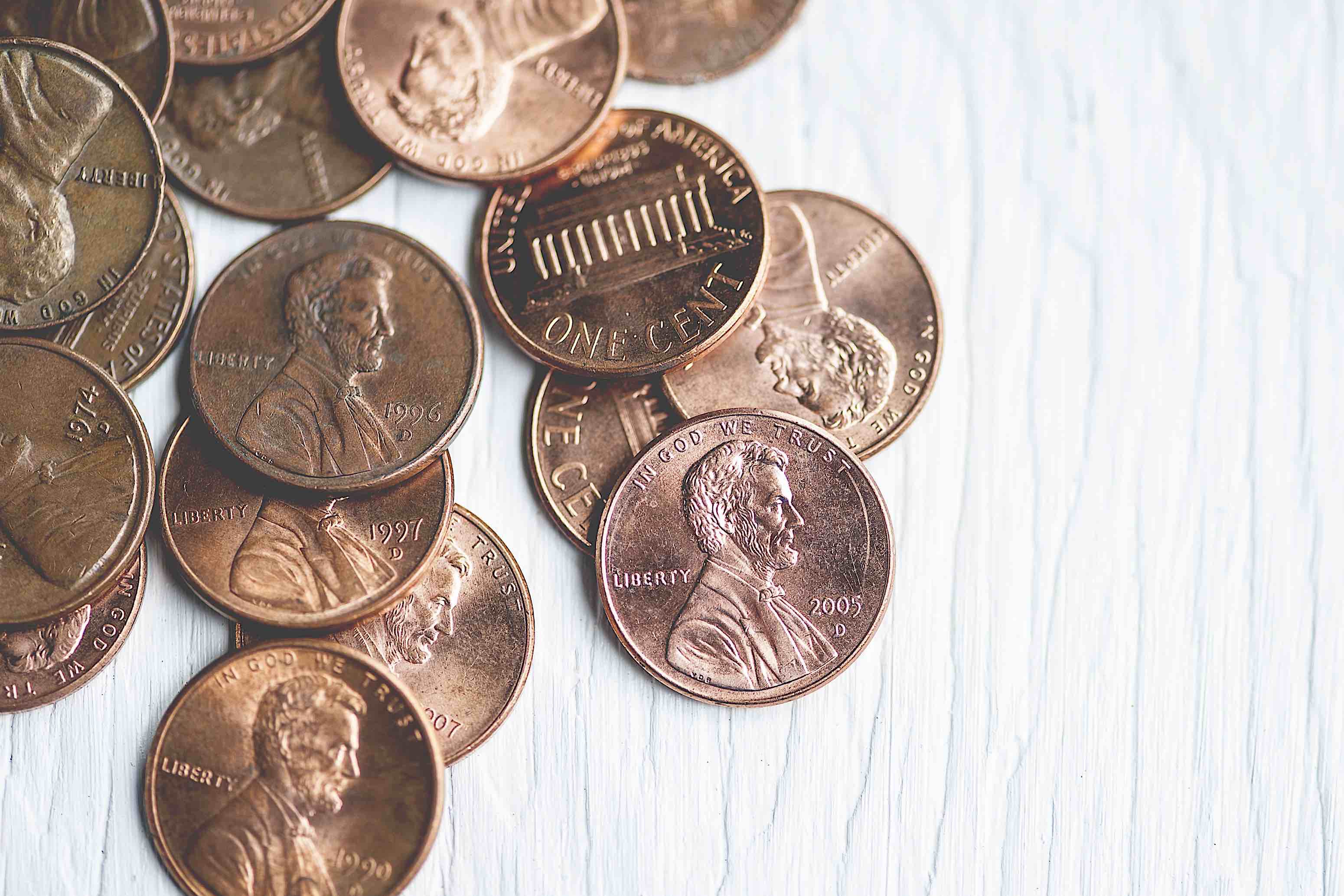 Active Vs Residual Income
To get a better sense of how passive income streams work, it is first important to understand the difference between active vs. residual income. Active income is the most common type of income associated with most traditional jobs, through which you earn money as your perform a service. This can include salaries, tips or commission, for example. Revenue you continue to earn after your work has been completed is categorized as residual income, under which passive income falls. Residual income streams can come from entertainment royalties, such as from books, songs or movies. Most commonly, however, revenue streams are earned through real estate or other business investment activities.
16 Passive Income Ideas That (Actually) Work
Create an authority blog: Establish yourself as a valuable resource by publishing a blog that educates and entertains a specific audience.

Participate in affiliate marketing: Get paid to recommend products, offer courses and serve advertisements on your blog or website.

Write a book: Write a book, e-book or record an audiobook on a topic you know a lot about, and watch the royalties flow in.

Design an online course: Offer an online educational package, including videos, ebooks and other learning modules for purchase.

Produce YouTube videos: Upload videos you have produced onto YouTube, and receive an income stream off of advertisements.

Rent out a room: If you have a spare room in your residence, why not rent it out to short-term or long-term tenants?

Buy a rental property: One of the best ways to secure passive income and enjoy appreciation in the long-run is investing in property to be rented out.

List your property on Airbnb: Airbnb has innovated the rental listing space, allowing property owners to easily list, book and receive reviews from vacation rental guests.

Use crowdfunding platforms: There are a variety of crowdfunding platforms that allow individuals to invest in real estate debt.

Become a peer-to-peer lender: Consider participating in a peer-to-peer lending program where you loan funds to those who do not qualify for traditional mortgages.

Invest in stocks: Investing in dividend-paying stocks can be made easy through the use of investing apps or robo-advisors.

Open a high-yield account: A low-risk way to earn passive income is to open a high-yield savings account that can build up over time.

Invest in REITs: Real estate investment trusts will execute income-producing property deals on behalf of a group of investors.

Start a business for someone else to run: If you have a great business idea and model, but don't want to run the business yourself, consider starting it up and have other people run it for you.

Buy an existing business: Buying an already-existing business can help your become a business owner without having to deal with the startup costs.

Buy an existing online business: The less risky option of buying an existing business, online businesses have the added benefit of having relatively less physical asset and overhead costs.
1. Create An Authority Blog
We all know somebody who dreams of creating a blog, writing a few rants, and waiting for the checks to come in while they sit on a beach drinking Mai Tais. Just to be clear, that's not the type of blog we mean.
Creating an authority blog, about a specific topic that educates and entertains a specific audience, is about establishing yourself as a resource; a valuable member of the community whom your readers and subscribers can trust — and this trust is usually created by "not" overtly selling.
2. Participate In Affiliate Marketing
This doesn't mean you won't make money from your blog. You can recommend products (affiliate income), offer courses, serve ads — even link to your landing pages — as long as you are creating content that's helpful and entertaining (and doesn't ask for somebody to buy something every few paragraphs).
One of the best ways for real estate investors to approach this blog model of passive income is to create a local interest blog that provides information on events, deals, and news in the town your prospective buyers or sellers would be interested in. This way, you can acquire leads inexpensively while simultaneously generating residual income from your blog. This two-pronged approach not only can put money in your pocket, but boost your overall real estate investing business. Dare I say an authority blog is a win-win?
3. Write A Book
Don't worry if you haven't written a word of prose since 12th-grade English. Writing a book doesn't have to require years of experience or four hours a day spent working on your tome; it just requires a willingness to share your expertise, in whatever field you know something about, and help readers solve problems.
You could write a how-to manual on a topic you know a lot about, or a hobbyist guide on something you're passionate about. Or you could simply have somebody "interview you," only to have it transcribed; in it, you could share lessons you've learned about a particular subject that can help people save time or money (or both).
Not only can you make royalty income (while you sleep ), but you can leverage that eBook, print book — even audio book — for other revenue-generating activities like:
Low-cost lead generation (such as for a consulting business)
Affiliate income
Public speaking
Brand building (give copies away for free to build your social media following)
If you're able to create a book that might speak to an audience and aligns with your budding real estate investing business — "How to Survive Probate in Denver" — then you'll be leveraging your passive income ideas for maximum impact.
4. Design An Online Course
There are many professionals with valuable information to share, but the majority never think to or perhaps have the drive to leverage their knowledge as a product. Design an online course that is comprised of videos, e-books and emails that can be purchased as a package. There are various platforms that will host and automate your systems so that you do not have to do the heavy lifting.
5. Produce YouTube Videos
YouTube has quickly become one of the best platforms for entrepreneurs to earn income, especially for those who are able to build up a large viewer base. If you produce and upload quality content that appeals to a good number of viewers, you can make use of advertisements on your videos to create income.
6. Rent out a room
If you have a spare room in your primary residence that is barely in use, such as a guest bedroom, office or studio in the backyard, you are possibly sitting on a passive income resource. You can convert these spaces into a nicely-decorated bedroom to be rented out for short-term or even long-term stays. Short-term vacation rental platforms such as Airbnb.com has made it easy for millions of users to list and book private spaces.
7. Buy A Rental Property
Although buying a secondary property to rent out can be capital-intensive, it is one of the best ways to earn a significant amount of passive income, and the property has potential to appreciate in the meantime. You can choose to rent out the property traditionally, or perhaps convert it into a vacation rental property if it is located in a popular tourist destination. Regardless of your strategy, make sure that your rental income will exceed the monthly expenses incurred by the property.
8. List Your Property On Airbnb
Whether you've got a few vacant rental properties, or simply want to make a little extra money while away from the homestead, renting out your property for a few days (or even as long as a few weeks) can help you make serious headway with your passive income goals — not to mention defer some of the operating expense of your properties.
Of the many vacation property renting platforms, Airbnb is the most popular. With its easy-to-use platform, and review system, this community-based online service can help you fill your properties with the confidence your property won't' be compromised.
But Airbnb is not the only player in this crowded field. Flipkey, owned by Trip Advisor, and Vacation Rental By Owner (VRBO) are two other popular alternatives. There's even a service, Rent Like a Champion, which offers weekend vacation rental homes to college football fans (a great option for those in smaller, less-urban, college towns). TechBoomers has a list of nine non-Airbnb alternatives in their column on this subject and you're sure to find a service that fits your needs.
Of course, the bigger, better, and closer to major attractions your property is, the more you'll be able to charge people who stay there. But this strategy can be a great way to unearth passive income potential without lifting a finger.
9. Use Crowdfunding Platforms
Investing in crowdfunded real estate can be a relatively easy, low cost way earn some money. There are a variety of crowdfunding platforms that allow individuals to invest in real estate debt. There are literally hundreds of real estate crowdfunding websites available, so make sure that you mind your due diligence and research until you find a trustworthy site to help minimize risk.
10. Become A Peer-To-Peer Lender
You may have heard terms such as private money lender or hard money lender, but have you ever considered becoming a lender yourself? If you have access to some liquidity, then perhaps you can consider participating in a peer-to-peer lending program where you loan funds to those who do not qualify for traditional mortgages. This type of lending activity can often help you obtain returns that are higher than a typical savings or money market account.
11. Invest In Stocks
Investing in stocks has become much more accessible with today's technology, such as with user-friendly mobile apps and robo-advisors. Investing in stocks in today's modern age does not require to be a financial expert of any sort. Choose stocks that pay dividends, which come in the form of cash in your bank account every quarter or so.
12. Open A High-Yield Account
If you are interested in making passive income but are uncomfortable with the idea of taking on risk, then perhaps opening a high-yield savings account is a good fit for you. You can check with your personal bank to see the types of savings accounts and rates they offer, or you can also look at alternative options online.
13. Invest In REITs
A real estate investment trust (REIT) is an entity that builds and manages income-producing real estate properties. These are often luxury or commercial properties that individuals typically cannot afford to build or manage on their own, so the trust will serve as the executor on behalf of a group of individual investors. As an REIT investor, you own shares of the profit produced by these income-producing properties.
14. Start A Business For Someone Else To Run
Have you ever had a great business idea and thought you had a viable business model to go with it? Owning a business can be a great way to create a significant source of passive income, albeit risky, if you find the right people to manage it for you. You can choose between a brick-and-mortar business, or one that you can run online. An alternative to starting up your own business is to act as a silent investor for someone else's business idea as well.
15. Buy An Existing Business
If you do not have your own viable business ideas, or do not want to take on the risk of building up a business, you can still become a business owner by buying a business that's already generating revenue. Examples of turnkey businesses that are available for sale include laundromats, a vending machine business, or even a yoga studio. An intrinsic benefit of buying an already-existing business is that you do not have to put in your own startup costs.
16. Buy An Existing Online Business
Buying an online business can be significantly more accessible to those who cannot afford to buy a brick-and-mortar style business. Not only is the purchase price for online businesses typically cheaper relative to those in the physical realm, you won't have to deal with the costs of physical assets or overhead.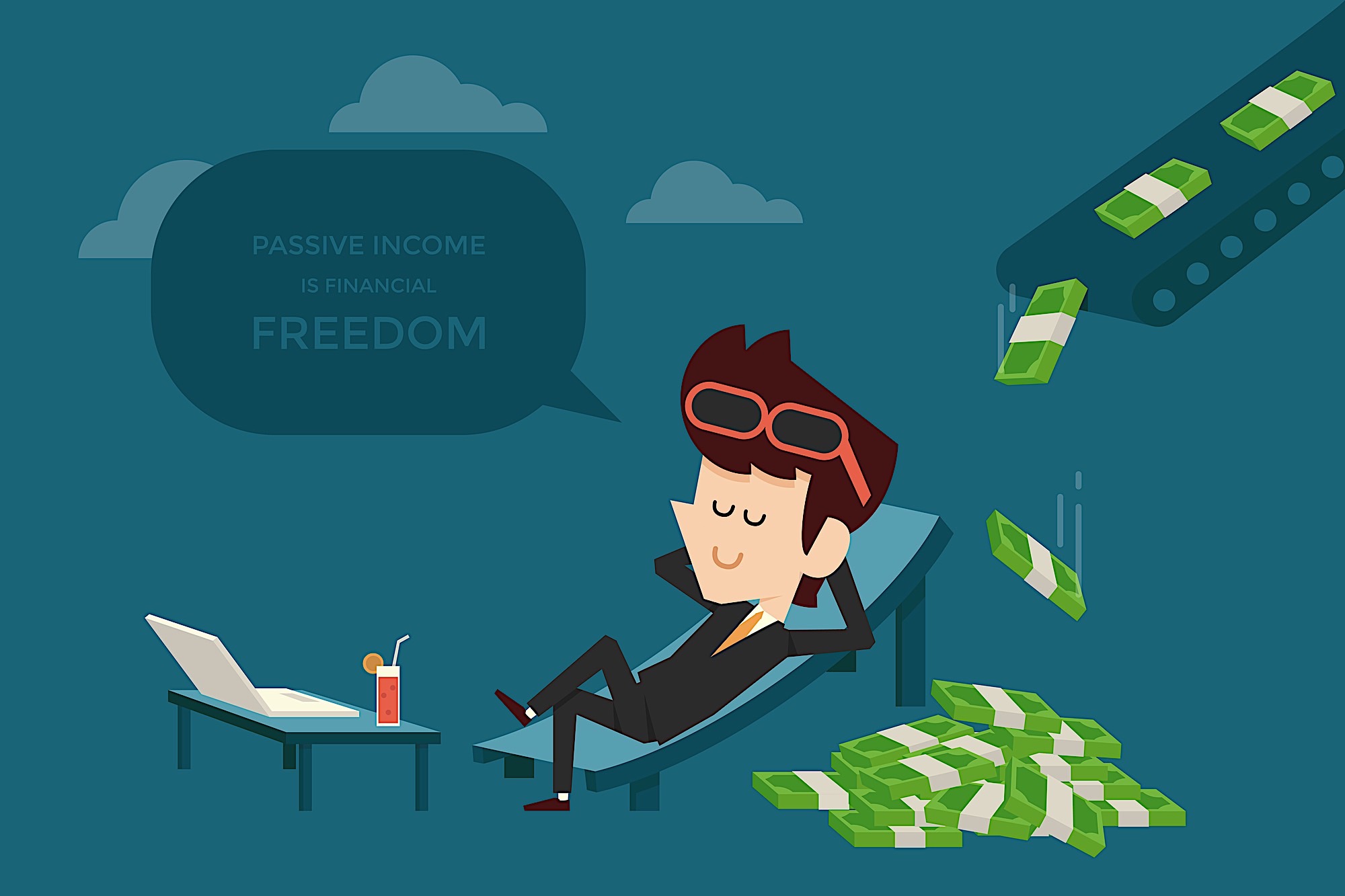 Creating Passive Income With Real Estate
When it comes to residual income ideas, there may be no more proven and reliable strategy than that of acquiring real estate that you then turn into rental properties.
This doesn't mean this particular passive income strategy is easy or that it won't require an investment of time, money and energy learning the lay of the rental property land (especially in your area of the world). However, once a property is fully ready to rent, the potential for passive income with a property of this kind is extraordinary.
Adding rental properties to your best passive income strategy does require you to keep the properties in excellent working condition and ensure everything is going smoothly. Of course,  you can always hire a property manager to look after these responsibilities for a nominal charge, usually around 10 percent.
But what makes this strategy so effective — and passive — is that you are often paying off the mortgage of a property with the income received from tenants. And once the initial loan has been fully paid-off, your income will likely skyrocket.
This isn't to say rental properties is a beginner method for building passive income streams, or that it doesn't require education and experience to execute successfully. But as a long-term plan for the wealth, nothing moves the passive income needle quite like rental properties.
Other avenues of creating passive income with real estate were touched upon in the section above, such as investing in real estate investment trusts (REITs), buying real estate notes, or becoming a private money lender. Those who have the loftiest of goals can even consider building up a large real estate business, and then allow an experienced team to run your business for you while you reap the benefits.
Which Types Of Passive Income Is Right For You
Creating passive income streams that fill your coffers month-after-month isn't a get-rich quick strategy, or something that happens overnight. It requires effort, focus, and a strategic approach to developing the best passive income investments that provide the biggest return on your resources.
But by making a list of possible passive income ideas, and honing in on the ones that fit your overall financial plan and interests, you can accomplish that most marvelous of entrepreneurial feats: creating passive income while you sleep — or sip Mai Tais on a beach — and building your wealth.
Have you come up with any residual income ideas of your own that didn't make this list? Feel free to share your insight on the best passive income strategies in the comments below.