The first step in home ownership is purchasing a property, and the second is maintaining it. If you look around any neighborhood, you will notice some homes are better cared for than others. To keep your living space nice and maintain its value, you must maintain the property and make repairs when necessary.
If you act on repairs and maintenance right away, it won't cost too much out of your pocket to get things taken care of in your home. If you wait, fixes can cost a lot of money. This guide will cover everything you need to know about maintaining your property and the cost of property maintenance in 2022.
What Is Property Maintenance?
Property maintenance is the act of keeping a location in ideal condition. This condition involves comfort and function. You may need to perform reactive tasks in an active case of trouble to prevent bad things from happening.
Here are a few tasks you might encounter in property maintenance:
Common area maintenance: This action includes taking care of locations where everyone walks, from stairs to kitchens.

Pest control: Keep pests and rodents away from your house and get rid of any currently inside.

Interior maintenance: Watch the inside of the home, from plumbing systems to peeling wallpaper.

Exterior maintenance: Care for various exterior items, from graffiti to the bushes that line the outside of the home.

Trash and recycling: Ensure garbage and recycling move into different bins for the benefit of your home.

Safety checks: This action includes checking various safety concerns, such as smoke detectors and electrical connections.
It's critical to perform property maintenance whenever possible. A home is like a growing child – you must care for it. If it's your first time owning a house, property maintenance should be in your vocabulary. It's essential for the future of your property and potential investors in years to come.
---
[ Thinking about investing in real estate?
Register to attend a FREE online real estate class
and learn how to get started investing in real estate. ]
---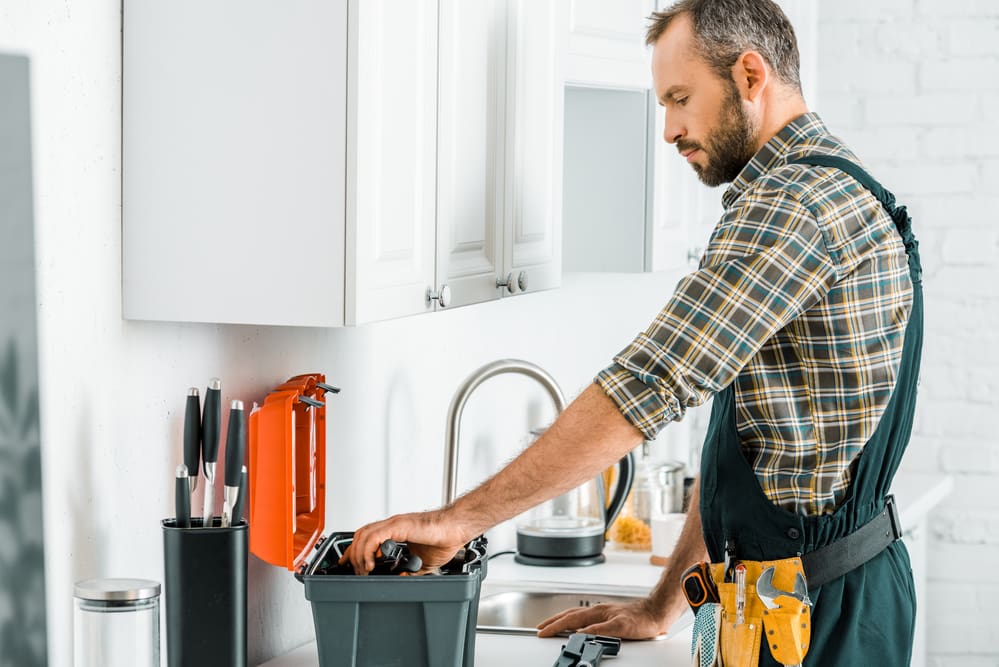 Why Is Home Maintenance Important?
Home maintenance is critical for many reasons. You get to live in a home that looks incredible and keep up the appearance for people who may purchase it in the future. It's vital to care for your home, inside and outside.
Unfortunately, it can cost a lot of money to maintain your home. It's critical to have a budget for maintaining your home to ensure you can keep it pristine on the inside and the outside. It's vital for you and the people that live around you in your neighborhood.
What Is Included In Home Maintenance Costs?
There are many items to consider when it comes to home maintenance costs, and there are several items you can count on to require maintenance at some point.
Here are a few items included in your home maintenance costs:
Repainting walls, inside and out

Caring for the lawn and other shrubberies around the house

Old roofs with falling shingles and holes from poor weather

Wiring and other electrical items that could arise

Clogged gutters, whether with leaves or animal items

Aging ceiling fans and the lights inside

Peeling wallpaper and broken countertops

Unaligned doors and steps
These can take a sizable chunk out of your profit margin.
Put aside a chunk of your income to prepare for home maintenance. Something will inevitably arise, and it makes more sense to save now than to spend all your money and not have enough to pay for fixes that appear in the future.
If you can't save your income, find ways to put money to the side. Invest in cheaper groceries, cancel a streaming service you don't use, or wear your old clothes instead of purchasing new ones. There are many ways to keep additional funds in a separate account.
Average Home Maintenance & Repair Costs
There are costs associated with home maintenance that are critical to consider. Is there one you think your home might experience more often than another? Make sure you take as much preventative action as possible and set aside money to ensure you can cover the trouble when it appears.
Here are a few of the average home maintenance and repair costs:
HVAC: $110-$200 annually; $3,000-$6,000 for replacement

Water heater: $80-$100 annually; $750-$1,400 for replacement

Gutters: $75-$150 annually; $1,000-$2,500 for replacement

Fireplace: $125-$375 annually; $400-$$2,000 for replacement

HOA fees: $250 monthly maintenance; $10,200 for five years

Repairs and general maintenance: $170 monthly maintenance; $10,200 for five years

Lawn care and snow removal: $130 monthly maintenance; $7,800 for five years
Costs for home maintenance will add up, especially if you have a ton of little payments you need to make over time. The way prices add up solidifies the necessity for saving for unexpected fees over time. Ensure you have something on the side for the future.
What Impacts Your Average Monthly Home Maintenance Costs?
There are always factors that can impact your monthly home maintenance costs. Of course, you can't see the future. It's still critical to know what can affect the costs to help you better prepare for what could happen.
Here are a few items that could affect your average monthly home maintenance costs:
Location of your home: Location matters. Are you close to a mountain? Does your place rest by an ocean or a fast-running river? If you are close to damaging conditions, you could pay more for monthly home maintenance costs.

Age of your home: The older the home, the more things will fall apart. Newer homes require fewer maintenance costs since everything is brand-new.

Condition of your home: If your home is falling apart, you need to pay more to maintain it than one in excellent condition. That's why it's vital to be proactive with your maintenance.
These can have drastic impacts on your monthly maintenance costs.
If you have an older home in bad condition in a place that experiences awful conditions, you need to save more than someone who occupies a nice home in a location with excellent weather. If you don't want to pay a lot of money for your home maintenance, invest in a newer home with a drier climate. Check the condition of the home before you buy for the best result.
How Weather Impacts Home Repair Costs
Weather is one of the biggest dangers when it comes to home damage. In an instant, mother nature can take a gorgeous house and turn it into a pile of ashes. You never know what will happen – but you can understand how the weather might affect the cost of your home repairs on the market today.
In the colder months, you may find issues that were fine in the summer become much worse, much faster. Ice and snow can cause the structure to falter while killing plants and expanding cracks in glass. Pipes can burst, and ice in your gutters can create extreme blockages.
Warmer, humid months have similarly poor effects on your home. Mold and mildew love this weather and will find their way inside cracks and crevices. Your roof and walls will constantly be wet and dry, over and over again.
The best place to live for your home is in a location with mild weather. Everything will stay in excellent shape for longer if they don't have to deal with extreme weather conditions. Cold and humidity are nightmares for homes and everything around them. Take care if your home experiences either of these conditions.
How To Calculate Your Home Maintenance Budget
To ensure you maintain your home to some degree, you need to calculate a home maintenance budget. This number should allot a portion of your income every month for repairs, inside and out.
Here are a few items to consider when determining your home maintenance budget:
Ten percent

Square foot rule

One percent rule
These will help you keep some money aside for repairs, proactive and reactive.
It might seem like a pain to set aside part of your income for home maintenance every month. However, it will be worth it when you run into trouble with a part of your house. A budget can be a lifesaver.
1% Rule
The 1% rule is one of the best ways to save up money on property maintenance and home repair costs. This idea is simple – set aside 1% of the home's original price point for repairs and other maintenance necessities you need.
Let's say you purchased your home for $250,000. That would mean setting aside $2,500 a year for your home, or about $209 a month for home repairs.
Of course, other factors can contribute to the cost of your home. Consider all the price factors to find the ideal amount to set aside for the sake of your home and potential costs for maintenance and repairs. It's a solid rule to live by and provides a standard to keep intact.
If you don't like that rule, there are others to try out. Let's talk about the square foot rule.
Square Foot Rule
The bigger the home, the more likely you will have to pay for maintenance and repair costs. The square foot rule considers this factor. You should set aside about $1.00 per square foot to ensure you have enough to care for the entire property when the time comes.
For example, a 5,000-square-foot home would require saving about $5,000 a year. That costs an average of $417 a month. That way, you can ensure you have at least $12.00 per square foot if the need arises.
The square foot rule makes it easy to know how much you should put aside. It also ensures every bit of your house has coverage if a crisis appears. If you don't like that one, there is one other budgeting tactic you can try for the benefit of your home.
Set Aside 10%
Everyone has expenses every month. The set aside 10% rule takes this fact of life and turns it into a way to keep money in your account for home maintenance in the future. You should take 10% of your monthly expenses and put them in an account for repair costs in the coming months.
Take 10% of every payment in a month and add it to an account. For example, $2,500 on a mortgage in a month means putting $250 to the side for potential repairs in the future. That doesn't mean paying less for your monthly expenses – it means adding more to your savings for maintenance and repairs around the home.
It might seem impossible to set aside 10% for repairs. However, you may have to pay that money anyway. Why not put it to the side now, so you feel prepared if a need arises for fixes? It doesn't have to be hard to save and it's better now than later.
Try each of these options to determine which is ideal for your life. Some people excel at different techniques more than others.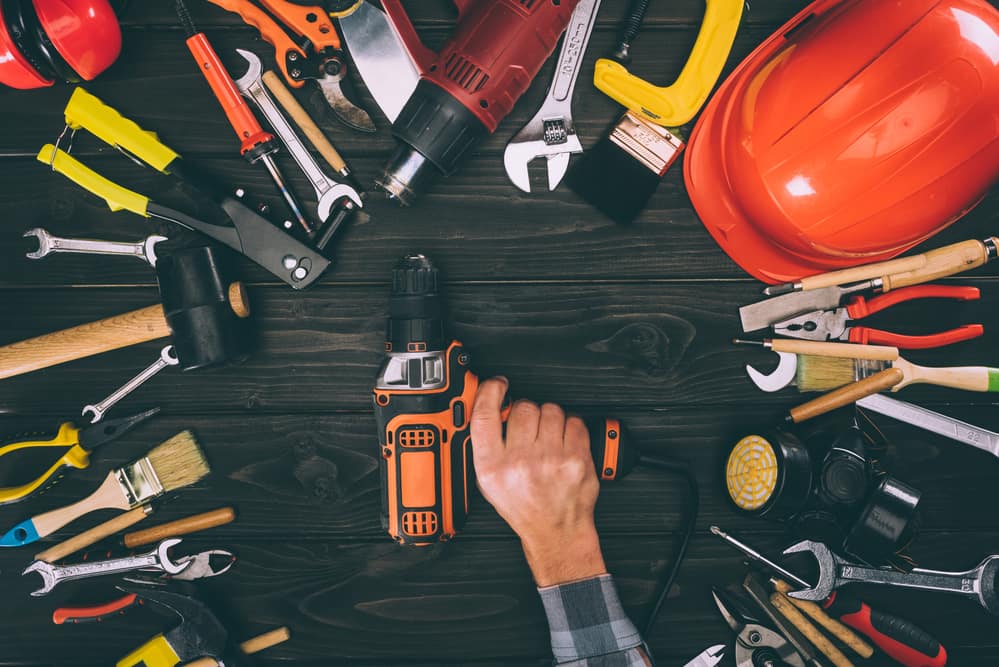 Should You Hire A Property Maintenance Professional?
A property maintenance professional can help you make the right choices when it comes to caring for your home. They also can for the home. Should you hire a property maintenance professional? What are the benefits of this position?
Here are a few benefits that come with hiring a property maintenance professional:
Cost-effective: The property manager puts in lots of work for a price often more affordable than repairs.

Timesaving: A property manager saves you time on projects and repairs that would otherwise feel impossible to complete.

Professional: Project managers are good at what they do and can provide more than your DIY repairs.

Ease: A property maintenance professional gives you peace of mind.
If you can afford them, they come in handy.
There is a difference between a property management professional and a property management company. Let's talk about the secondary.
Should You Hire A Property Management Company?
A property management company is different. They help manage more than the maintenance. They work with tenants, create leases, do screenings, and more.
If you want to rent out your place, you need a property management company. They will ensure maintenance is in an ideal spot while keeping tenants in control as they operate within the confines of your property.
How To Hire A Property Manager
If you decide you need a property manager, you need to find one first. It's critical to get out there and do your research to find a person who will care for your property the best.
Here are a few steps to consider when hiring a property manager:
Ask for referrals: Look for friends or co-workers who use a property managing service. They can help you find the right one.

Compare costs: Place costs next to each other to determine which is most affordable for what you need.

Look at their properties: Examine the properties they are in charge of to see if they do their work well.

Examine their lease agreements: Look at their lease agreements to get an idea of their legal standing beforehand.

Interview: Talk to a person or company before you let them have the job.
With a professional, you don't need to worry as much about staying on top of home maintenance or managing people that live in the property. They will help you keep things in order on the inside and outside of your living place.
Summary
Home maintenance is critical if you are a homeowner. You must be proactive and reactive to troubles, inside and outside the house. Being active will help you live comfortably, provide a good look for your neighborhood, and make an appealing look for potential buyers in the future. It's critical to set money aside for this endeavor every month.
It might seem like a bother to set aside money, but it's critical. If you live in a cold or humid climate, you will deal with property maintenance more often than someone in a mild environment. The more prepared you are for maintenance, the better your home will fare in the future. Take care of your house, and it will care for you.
---
Ready to start taking advantage of the current opportunities in the real estate market?
Click the banner below to take a 90-minute online training class and get started learning how to invest in today's real estate market!