When selling a rehab property, as an investor, you often have to do more than just renovate a listing to the point where it's in line with other properties on the market. You often need to go above and beyond, and make sure your real estate rehab has key upgrades, or sizzle features, that catch the eye of would-be homebuyers.
The big question that plagues many a real estate rehabber, however, is determining which upgrades are worth the money, and which are simply "nice to haves" that may eat into your profits.
The good news: If you implement some of the house flipping upgrades we recommend, you won't just find your marketing to sellers, but your chances of creating a bidding war increase.
Here are five rehab property upgrades worth considering for your next rehabbing real estate project.
5 Ways To Boost The Value Of Your Rehab Property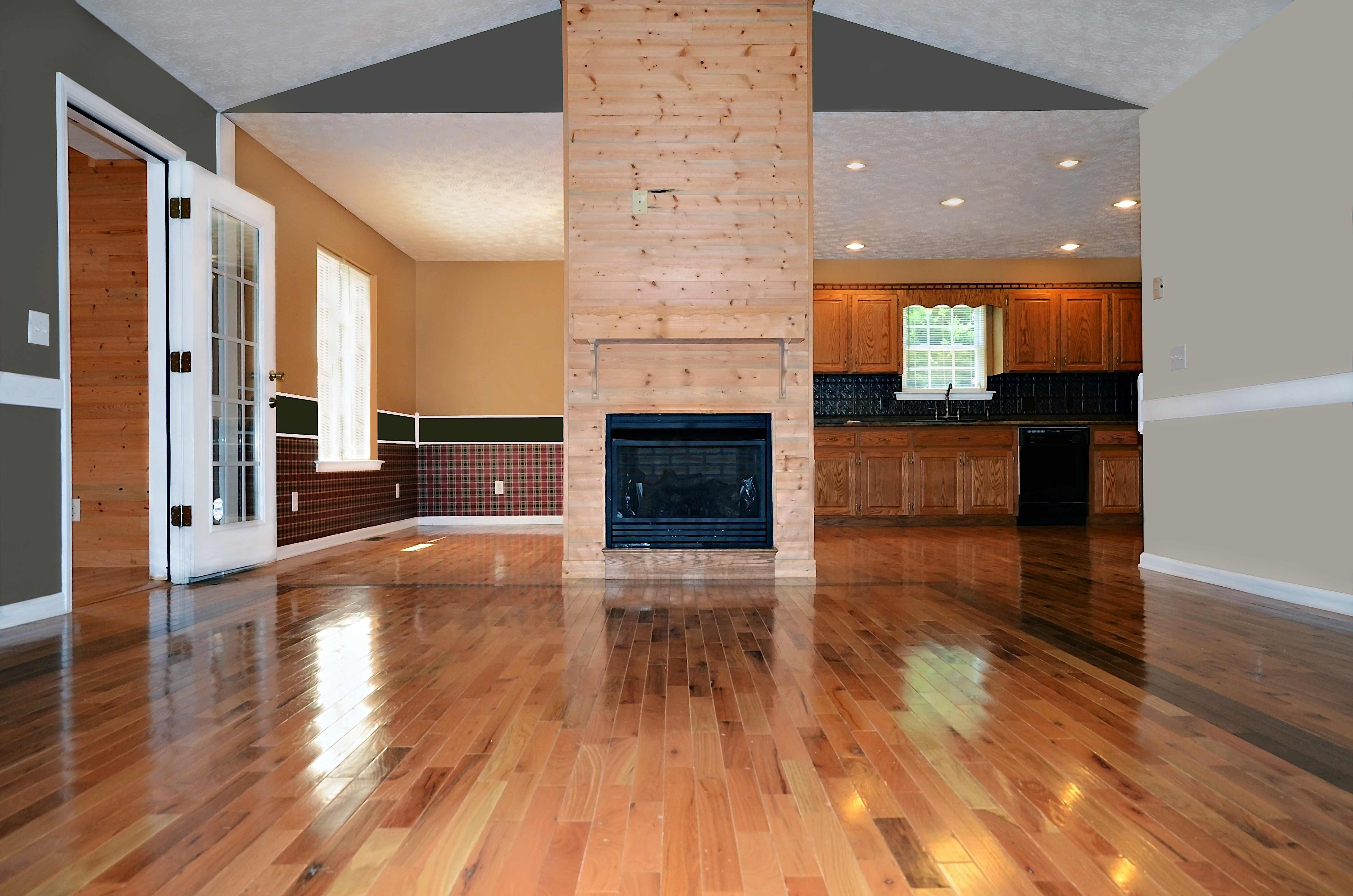 1. Quality paint job
A new coat of paint can lighten up and improve the external and internal look of your house (which can translate to extra interest). When choosing a paint, try to prioritize quality over price, within reason; money spent in this area usually pays off.
In repainting the interior of the house, sheen is important, as the finish of your paint will provide a huge impact on the look of the house. A matte-like finish can endure some touches, but be sure to choose colors that add depth to a room. Light, neutral colors are soothing and calming, and best used in the bedroom. Living rooms and family rooms, on the other hand, can have a little more punch with their colors.
2. Open windows and lighting
Attractive lighting can bring life into a room because it adds brightness and space in an area which may appear dark and cramped. Lighting creates the optical illusion that a room is larger than it actually is. Among the strategic places where you can add lights are the corners of a room and the dark areas in the kitchen, especially under-cabinet lighting.
Tall floor lamps located in dark corners can help liven up a small dark room, while adding lamps on side tables can contribute to a cozy atmosphere.
But lighting isn't just about outlets; windows function as both decoration and light source. Though pricey, replacing old windows can be one of the most cost-effective upgrades you can do, especially if you go with windows that offer energy efficiency.
3. Plumbing accents

In a bathroom renovation, sinks and faucets are usually the last to be installed. And yet, these important elements of any rehab investor action plan are a budget-friendly way to add some serious sizzle to your rehab property.
Use metal faucets instead of plastic, when you can — choosing durable materials for your house can help boost perceived value. A brass, nickel, gold-plated matte, shiny or oil-rubbed metal finish can greatly improve a kitchen's or a bathroom's overall look.
Make sure you choose a good, quality sink that matches the look of your new faucet. One inexpensive tip is to choose a faucet that can be mounted the same way as the old one. This can cut your plumbing labor costs. (But preserve an eye-popping look.)
4. Hardwood floors

Everybody loves hardwood floors. And your rehab property's flooring will likely need either to be covered over or entirely replaced. Here are a few things to consider when delving into this area:
Repairing wood floors is time-consuming and can incur a high labor cost. It looks great, but be sure the ROI is in line with your projections.
Hardwood flooring consists of solid timber, but many companies offer engineered flooring — a type of flooring layered with thin hardwood but bonded to another layer that helps prevent expansion and contraction. The latter type of flooring can be easily installed, compared with traditional solid wood flooring.
Another wood flooring choice would be the laminate which looks like hardwood, tile or stone but at a price lesser than the original flooring material. Many rehab investors choose laminate because they are affordable, durable, and earth-friendly. Good selling points for homebuyers.
5. Remodeled exterior and landscape

First impressions last, so it's necessary the landscape and the exterior of your property exude an attractive look. The front exterior of your property is the first thing buyers see, after all.
When renovating a rehab property exterior, focus on budget-friendly strategies such as cleaning the yard, mowing the lawn, trimming the bushes and recycling old materials to create areas that can serve as a default porch.
Renovating the exterior isn't just about looks, it's also about access and filling in empty areas. Clean up bushes that cover the pathway to the front door, and use container plants to give a friendly, finished look.
You can also spruce up posts and balconies with a new coat of paint, construct a walkway to anchor small shrubs, clean the gutter, replace cracked and broken shingles and ensure there are no leaks.
More Than Cosmetic
Many of the rehab property upgrades we've discussed may sound superficial, and simply an elevated version of putting "lipstick" on a property. But homebuyers are motivated by many factors, visual appearances being one of them. And by appealing to a homebuyer's emotional feel for a property — and providing them subtle clues that this property is modern and perfect for their needs — you'll do more than make a good impression (you'll drastically boost your fix and flip investor bottom line).