Are there rules to real estate networking? If so, how do they apply to my success?
A central component to growing as a real estate investor is networking. This strategic marketing tool has the power to not only build beneficial relationships within the industry, but also establish trust and credibility. Although the primary objective of real estate networking is to generate real estate leads, it also aims to cultivate long-term relationships, which are key to your business, whether a beginner or seasoned vet. Real estate networking is a crucial tool for investors, as it ultimately holds the power to both open and close opportunities.
As an investor, real estate networking is key to not only meeting more people and gaining more contacts, but also finding more deals. Because real estate networking centers around communication and developing working rapport with individuals, it's important for investors to first understand the etiquette surrounding networking and getting started. That said, there are certain criteria that need to be met when networking in real estate.
The ABC's Of Real Estate Networking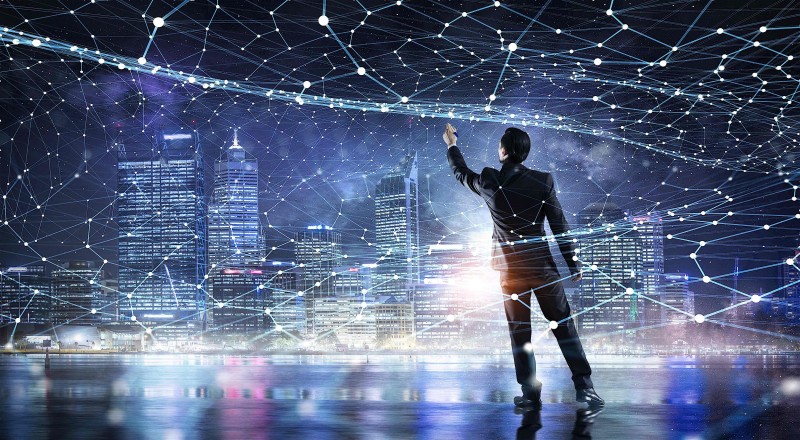 Although it may not be obvious to some, there are a few etiquette rules to abide by when building a real estate network. The following outlines the ABC's of real estate networking:
Don't Be A Wallflower: The number one thing you can't do when networking in real estate is be a wallflower. Will everyone talk to you? Mostly likely not, but that doesn't mean you can't go up and introduce yourself to people. The key to being successful in real estate networking is to meet as many people as you can. Of course not everyone will be a perfect match, but you never know who you might meet — or how they can benefit you down the road.
To avoid becoming a wallflower at the next real estate networking event, consider your purpose: the reason you are attending the event and what you hope to gain. What specific goals do you have? Understanding your purpose can ultimately assist your real estate networking efforts for the better. The primary purpose of real estate networking is to build relationships first and business sales second. While their services may not pertain to your situation now, you never know when their assistance, knowledge or know-how will benefit you down the line. By talking to people and learning more about them, you can essentially build a database of contacts for any situation.
Say Please & Thank You: Believe it or not, common responses like "please" and "thank you" go a long way in the real estate networking world. Using proper etiquette can and will differentiate you in the eyes of those who are at the giving end, helping to put you in a position to get what you want. It's also important for investors to remember to be respectful of those who have the potential to help. That said, most successful real estate investors make a habit of doing what unsuccessful people are unwilling to do. Saying "please" and "thank you" might not seem like a big deal to others, but trust me when I say that people appreciate it when you do.
Compliment Others: Everyone likes to be praised. For most investors attending networking events, hearing a compliment will surely forge a memorable moment or connection with that person, even if you're not an in-demand keynote speaker. However, it's important to not over do it. Shooting off blind compliments during a real estate networking event can oftentimes come across as contrived and insincere. Additionally, overusing compliments will counteract the message you're trying to convey. This means that the more often you give them out, the less they mean. Remember the key to being successful in real estate networking is to give first, and expect nothing in return.
Compliments can go a long way when networking in real estate. When getting started, investors should focus on being specific and authentic with their compliments. Vague compliments won't get you remembered, so it's important to not compliment someone if you don't mean it. However, it's also important to understand that everyone has some character strength or skill set worthy of acknowledgment. The key is recognizing the good in others and then pointing it out to them. This will not only assist in your real estate networking efforts, but help to build better relationships moving forward.
Follow-Up With Contacts: Another critical aspect of real estate networking is the follow-up process. In fact, this is one of the top mistakes most investors make when networking, as sending a "thank you" email is not sufficient enough. Although it's a good start, it's not enough to create a sustainable and consistent way to stay in contact with them.
Because spending time at networking events is an investment into future ventures, as well as growing your database of contacts, it's important you develop a process for consistent follow up. (Especially if you dip your toe into raising private money.) The first step is to make contact within 24 to 48 hours after the event. Whether through email or a phone call, make sure to follow up with contacts you've made from the previous networking event. This way you're still fresh in their memory and will have better luck receiving a response back. In addition, you'll want to categorize every contact you make with information (how you met, what you've discussed, etc). This will not only help to remember everyone you meet, but also set up a systematic way of staying in touch.
Practice, Practice, Practice: The last rule of real estate networking is practicing the right etiquette. Although it may seem foreign to you now, learning how to mingle with others is a powerful tool in real estate and one that you'll want to master. By attending networking events on a regular basis, starting dialogue with people you don't know, and learning how to help (and compliment) others, investors will be better prepared to take advantage of networking events, including leveraging their contacts for their success. The importance of networking is second to none, but practicing your skill set will help to build and preserve your skills.
Although etiquette may seem like an old-fashion concept, it remains a key component in real estate networking. Learning the proper etiquette of networking will pave the way for success, including the long-term construction of business relationships.