The San Francisco real estate market has paced national trends for the better part of a decade. News coming out of the SF Bay Area housing market is starting to sound like a broken record. The same high prices that flooded news outlets after the recovery began in 2012 are still making headlines well into 2022. To be clear, the headlines are well deserved. The Northern California market remains one of the most expensive markets on the planet, which begs the question: Is now a good time to buy a house in San Francisco? More importantly, are real estate prices dropping in San Francisco anytime soon?
Prices are most likely not going to drop anytime soon. The same supply and demand constraints increasing home values everywhere else are alive and well in the San Francisco housing market. That said, mortgage rates remain historically low and allow traditional homebuyers and investors to help offset today's prices.
San Francisco Real Estate Market 2022 Overview
Median Home Value: $1,522,827

1-Year Appreciation Rate: 7.3%

Median Home Value (1-Year Forecast): 8.6%

Weeks Of Supply: 7.4 (-5.9 year over year)

New Listings: 294.5 (-27.8% year over year)

Active Listings: 2,218 (-40.9% year over year)

Homes Sold: 323 (+13.7% year over year)

Median Days On Market: 14.6 (-6.6 year over year)

Median Rent: $2,270 (+9.5% year over year)

Price-To-Rent Ratio: 55.90

Rental Vacancy Rate: 8.7% (+3.2% year over year)

Delinquency Rate: 2.9% (-2.5% year over year)

Unemployment Rate: 4.7% (latest estimate by the Bureau Of Labor Statistics)

Population: 881,549 (latest estimate by the U.S. Census Bureau)

Median Household Income: $112,549 (latest estimate by the U.S. Census Bureau)
---
[ Thinking about investing in real estate?
Register to attend a FREE online real estate class
and learn how to get started investing in real estate. ]
---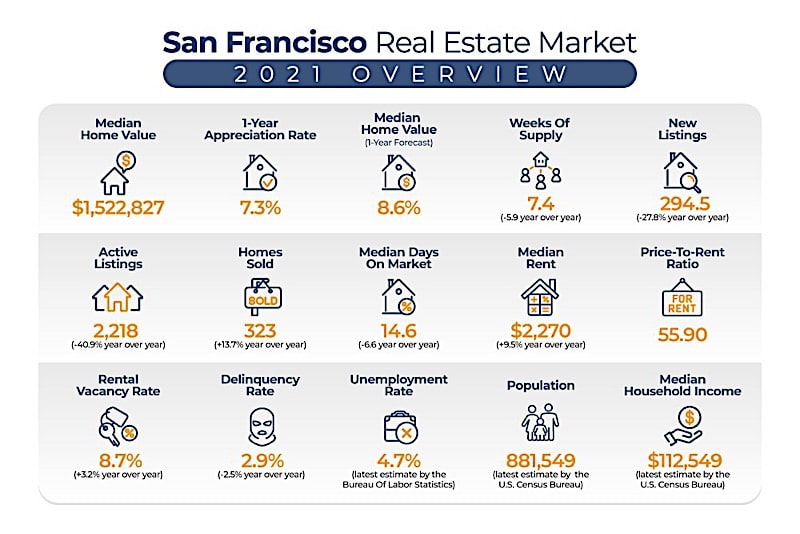 Bay Area Housing Market Trends 2022
Today's Bay Area housing market trends are primarily the result of the new indicators created in the wake of the pandemic. The impact of the Coronavirus on the real estate market has disrupted the entire industry. In particular, the Bay Area housing market has seen a unique migration of households as a growing portion of the workforce no longer needs to live within proximity to an office. San Francisco home sales have increased in order for people to move to more affordable living situations.
As work-from-home trends continue, more and more people are trading the expensive confines of San Francisco, Oakland and San Jose for more affordable, adjacent alternatives. Negative net migration has taken place in the Bay Area's largest cities, resulting in a brief period of price drops a few years ago. The unique confluence of exorbitant prices and the ability to pack up and leave caused a temperament in appreciation last year; that's an important distinction to make because most major metropolitan areas across the country appreciated at historic rates.
The Bay Area housing market saw a large population of its workforce move to more affordable areas. The migration led to a brief drop in prices, but demand has won out. Despite the migration, Silicon Valley remains a giant catalyst for demand. As long as the tech hub exercises such a powerful influence, Bay Area home prices will remain high and continue to be sought after.
San Francisco County Housing Market Trends
San Francisco County housing market trends are in no way unique from their Bay Area counterparts. Not unlike the whole of the Bay Area, real estate in San Francisco County experienced a temporary lull in the first half of 2020. Fear and uncertainty all but brought the market to a standstill, and prices took a hit. However, prices quickly regained their upwards trajectory as borrowing costs were lowered, and demand created a feverish competition over the little inventory available. Today, nearly two years after the onset of the pandemic, prices are testing new highs each month. Appreciation is largely the result of supply and demand. As Silicon Valley continues to attract new homeowners, more and more people compete over the area's limited listings.
San Francisco Foreclosure Statistics 2022
According to ATTOM Data Solutions' Midyear 2021 U.S. Foreclosure Market Report, "a total of 65,082 U.S. properties with foreclosure filings — default notices, scheduled auctions or bank repossessions — in the first six months of 2021. That figure is down 61 percent from the same time period a year ago and down 78 percent from the same time period two years ago."
It is safe to assume San Francisco did its part in reducing foreclosures over the first part of the year. If for nothing else, the prohibitively high home values most people complain about may have actually saved distressed homeowners. Many San Francisco home sales were by distressed owners who needed to avoid foreclosure. If San Francisco follows the state average, approximately 70.0%of California homeowners have at least 20.0% equity in their homes. As a result, delinquent homeowners appear to have taken advantage of that equity by selling their homes and paying off their mortgages.
It should be noted that recent foreclosure rates were also low because of moratoriums and government assistance. The government literally wouldn't allow banks to foreclose on delinquent property owners because of the pandemic. Moving forward, however, government aid is expiring. It is only a matter of time until delinquent homeowners will be expected to come current on their mortgage obligations.
According to Rick Sharga, executive vice president of RealtyTrac, "mortgage servicers have been able to begin foreclosure actions on vacant and abandoned properties, which benefits neighborhoods and communities. So it's likely that these foreclosures are causing the slight uptick we've seen over the past few months."
San Francisco foreclosures will increase; it's only a matter of time. The expiration of government assistance will all but guarantee an increase in delinquencies. As a result, real estate investors in San Francisco need to start lining up financing now. Doing so will simultaneously enable them to help distressed homeowners and secure deals below market value.
San Francisco & Bay Area Home Prices 2022
The San Francisco housing market is the most expensive market in the most expensive state. With a median home value of $1,522,827, the average value of a home in SF is over one million dollars more than the median home value in the United States. However, it is worth noting that today's home value results from nearly a decade's worth of appreciation. Home prices have more than doubled since the depths of the last recession.
As recently as the first quarter of 2012, when the recession was in its waning moments, house prices in San Francisco were around $718,000. To put things into perspective, that's still more than the median home value in California is today (prices have always been high relative to adjacent markets). Nonetheless, real estate in San Francisco rode a wave of economic expansion and optimism for nine consecutive years, to the tune of a 112.1% appreciation rate.
However, it needs to be noted that some of the largest increases in that time have taken place throughout the last few years. While the onset of the pandemic dropped home values in the back half of 2020, this year has been a different story. Every month in 2022 has tested new highs for the San Francisco housing market.
The increase resulted from increasing demand (thanks to historically low interest rates) and a distinct lack of available inventory. With a mere 7.4 weeks of supply, the San Francisco housing market is almost entirely in the hands of sellers. With feverish competition fighting over the little homes that are available, owners can increase their prices accordingly, and they should be able to do so even more in the coming year. The same indicators that have led to the recent increase in home values could increase prices another 8.6% over the next 12 months.
The San Francisco real estate market stands on a pedestal all to itself. The high prices that have become synonymous with real estate in San Francisco have created a market unlike anywhere else. Nonetheless, there's still plenty of space for profit margins to remain attractive for real estate investors. With a sound exit strategy, savvy investors can work with the area's high acquisition costs to make even some of the most expensive deals worthwhile. Local demand supports a desirable rental market, which bodes incredibly well for well-positioned buy-and-hold investors.
San Francisco Housing Market Forecast 2022
San Francisco has followed a similar trajectory as the national housing market—homes have increased in the wake of lacking inventory and increasing demand. However, in light of the Coronavirus, markets across the country have started to act independently from one another. While it is too early to tell exactly what real estate in San Francisco will look like for the foreseeable future, it is possible to forecast what is likely to happen.
Here is a look at a San Francisco real estate market forecast which is most likely going to come true:
Buying a house in San Francisco will get more expensive: Despite testing new highs each month of 2021, the lack of available inventory and increasing demand is expected to increase home values by as much as 8.6% over the next 12 months. As long as inventory is lacking and demand remains high, in fact, prices should continue to rise.

San Francisco foreclosures will increase: Foreclosure moratoriums and government assistance prevented banks from foreclosing on distressed homeowners for the better part of the pandemic. As a result, foreclosure filings have been historically low. Therefore, it's reasonable to assume foreclosures will increase sooner rather than later.

Rental properties will be the most viable investment strategy: Home price appreciation has detracted from profit margins, effectively making rehabs less attractive to investors. However, the same indicators that lowered profit margins on flips made rental properties more attractive. In particular, rents have increased faster than home values in San Francisco. Perhaps even more importantly, rents should continue to increase as long as home prices do. With more people being relegated to the renter pool, landlords stand to benefit immensely.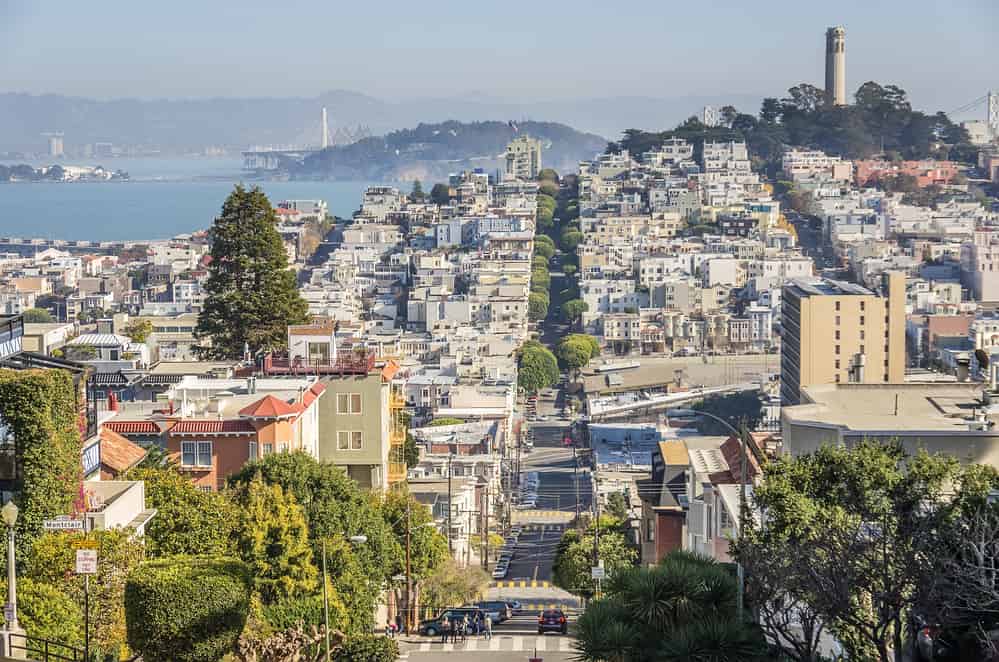 Should You Consider San Francisco Real Estate Investments?
The San Francisco real estate investing community has enjoyed quite a profitable run since the market's recovery took off in 2012. It is worth noting, however, that the success of investors was not unique to Northern California. In fact, real estate investors across the country have benefited from generous returns, especially in 2022.
According to a recent ATTOM Data Solutions U.S. Home Flipping Report, "The gross profit on the typical home flip nationwide (the difference between the median sales price and the median paid by investors) rose in the second quarter of 2021 to $67,000. That figure was up 2.4 percent from $65,400 in the first quarter of 2021, and 3.1 percent from $65,000 in the second quarter of last year."
Not surprisingly, the San Francisco real estate market was one of the few places pacing increases in raw profits across the country. Local home prices and demand landed San Francisco real estate investors towards the top of the list for the best places to flip homes in 2021. With an average profit of $182,000 per flip, San Francisco had the third-highest raw profits in the second quarter of this year, trailing only San Jose, CA (gross profit of $242,500) and Fargo, ND ($200,336).
Few markets across the country have seen a meteoric rise in prices that can match the last nine years in the Bay Area, which begs the question: Is San Francisco real estate a good investment? The answer is relatively simple: yes, under the right circumstances. The city's high prices may deter some investors from pursuing local deals. Still, the same prices that may make it harder to invest have already generated a very impressive return on investment.
There is more than one way to invest in San Francisco real estate. In addition to exit strategies that would have investors sell their deals for a profit (wholesaling and rehabbing), long-term rental properties are perhaps more viable than ever before. For starters, the SF Bay Area housing market is currently one of the few cities where it is cheaper to rent than own. With a lopsided price-to-rent ratio of 55.90, it is unequivocally more affordable to rent a house than to buy one. As a result, demand for rental space is historically high—all but ensuring landlords will rarely have to worry about vacancies. The resulting demand will also allow savvy landlords to increase rental rates, making owning rental properties even more viable in 2022.
If that wasn't enough, the impact of COVID-19 on the real estate market made long-term investments more attractive. In particular, lower borrowing costs made it easier to digest the city's high acquisition costs. Today, the average commitment rate on a 30-year fixed-rate mortgage is about 3.07%, according to Freddie Mac. At that rate, monthly rent checks could easily cover the mortgage and allow landlords to increase their cash flow from properties in operation.
Investing in San Francisco real estate is, at the moment, incredibly expensive. However, the San Francisco real estate investing community has already proven that it is possible. Returns in the city are higher than just about everywhere else, and there's no reason to think the trend won't continue for the foreseeable future.
If the returns alone aren't enough, here are a few more reasons to consider investing in the San Francisco housing market:
Large Technology Sector

Luxury Real Estate
Tech Industry Fuels San Francisco Real Estate
The Bay Area housing market, as a whole, has become the beneficiary of what may very well be the tech hub of the world. San Francisco has become the preferred home of many of today's most innovative companies and their respective employees within close proximity to Silicon Valley. As such, high-end demand remains incredibly persistent. San Francisco will most likely see high demand for as long as Silicon Valley remains at the forefront of the global tech sector.
San Francisco Luxury Real Estate Market
Real estate investors, in particular, will appreciate the Bay Area's luxury market. While prices are prohibitively expensive, they leave a lot of room for raw profits. As recently as the second quarter of this year, investors in San Francisco made an average of $182,000 in raw profits on flips. Consequently, the demand for luxury homes isn't going anywhere. With strict zoning and building laws, it's unlikely SF will add a lot of luxury homes in the near future. As a result, it's safe to assume Silicon Valley will continue to create competition for the area's insufficient inventory.
Summary
The San Francisco real estate market is unlike any other in California, let alone the world. Few places have seen such a historic run in value without detracting from demand. That said, 2022 may be the year price temperance makes the city more affordable, which is great news for everyone interested in participating in the market. However, until prices return to some form of normalcy, investors are awarded the luxury of practicing long-term exit strategies. Despite the city's high cost of living, rental properties appear to be more viable than ever and should remain so for the foreseeable future.
Have you thought about investing in the San Francisco real estate market? If so, what are you waiting for? We would love to know your thoughts on real estate in San Francisco in the comments below:
---
Ready to start taking advantage of the current opportunities in the real estate market?
Click the banner below to take a 90-minute online training class and get started learning how to invest in today's real estate market!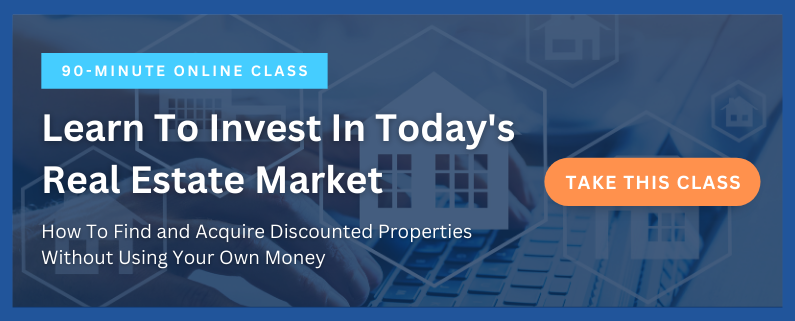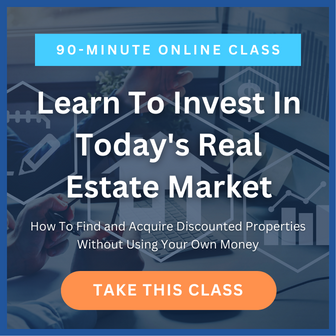 Sources
https://www.zillow.com/san-francisco-ca/home-values/
https://www.zillow.com/oakland-ca/home-values/
https://www.zillow.com/san-jose-ca/home-values/
https://www.zillow.com/home-values/
https://www.zillow.com/research/data/
http://www.freddiemac.com/pmms/pmms30.html
https://www.redfin.com/news/data-center/
https://theenergylogic.com/housing-tides/housing-tides-interface/
https://www.bls.gov/eag/eag.ca_sanfrancisco_msa.htm
https://www.census.gov/quickfacts/sanfranciscocountycalifornia
https://www.attomdata.com/news/most-recent/attom-q2-2021-u-s-home-flipping-report/
https://www.attomdata.com/news/market-trends/foreclosures/attom-mid-year-2021-u-s-foreclosure-market-report/
*The information contained herein was pulled from third party sites. Although this information was found from sources believed to be reliable, FortuneBuilders Inc. makes no representations, warranties, or guarantees, either express or implied, as to whether the information presented is accurate, reliable, or current. Any reliance on this information is at your own risk. All information presented should be independently verified. FortuneBuilders Inc. assumes no liability for any damages whatsoever, including any direct, indirect, punitive, exemplary, incidental, special, or consequential damages arising out of or in any way connected with your use of the information presented.