The Great Recession devastated the Stockton housing market, as housing prices fell nearly 70 percent. More over, a back-loaded interest payment schedule caused interest and principal payments on debt to balloon by an incredible 600 percent. For all intents and purposes, Stockton had dug itself into a very deep hole. However, earlier this year, Stockton emerged from bankruptcy after a 31-month ordeal. As you will read, the city soon went from being the poster child of the recession, to one of the hottest housing markets in the hottest state in the country.
Believe it or not, the Stockton housing market is one of the hottest in the country. According to Realtor.com, Stockton ranks 20th on a list of the top 300 markets in the country that are best for buyers and sellers. The ranking accounted for demand, and the median age of inventory to assess supply. Not surprisingly, cities in the state of California dominated the list. San Francisco and San Jose maintained their second and third spots, while Denver held down the highest ranking for yet another month.
The Stockton real estate market was once ground zero for the foreclosure crisis, but things have taken a turn for the better in the last seven years. Improvements can be seen across the entire Stockton market, but nowhere is more evident than in the Lothrop neighborhood. The River Islands development includes a few hundred new homes, and 11,000 homes are planned for that spot during the next 25 years.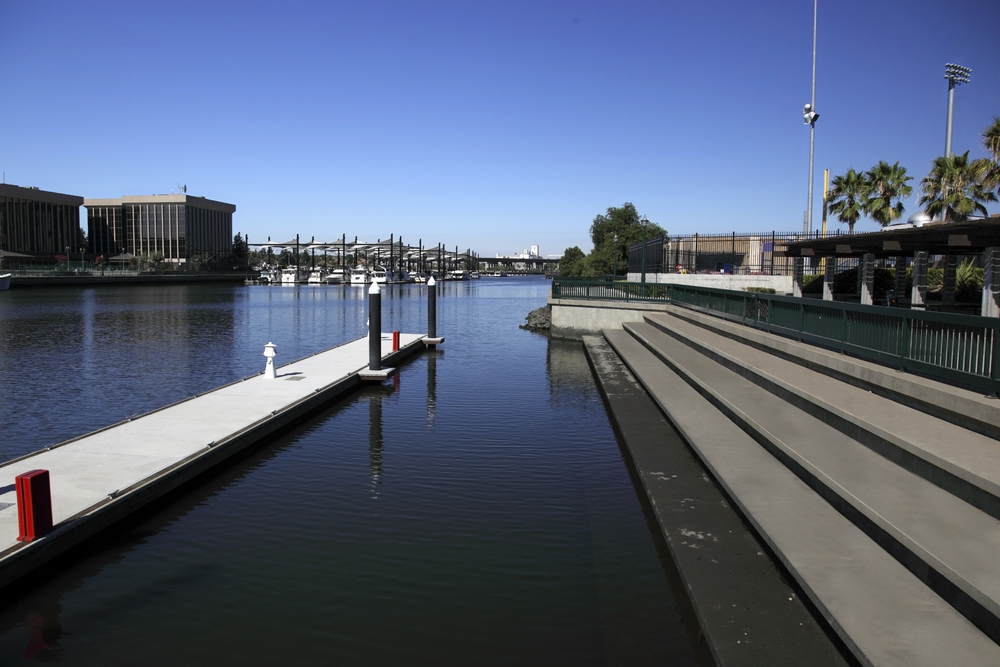 "What we are seeing in Stockton reflects a trend in California: the continuation of strong momentum that started first in the strongest job growth markets of San Francisco, San Jose and Los Angeles and is now spreading into the majority of markets in the state," said Jonathan Smoke, chief economist for realtor.com.
The Stockton housing market is in a unique position. In fact, Stockton will benefit from how hard it was hit by the recession. Due largely, in part, to the area's high percentage of homes that were lost to foreclosure and where current home prices are still affordable for median income earners, Stockton is expected to see incredible gains this year. Stockton real estate investing may be the primary beneficiary of what is to come. The same could be said about cities like Phoenix and Fort Myers.
Sales prices in the Stockton housing market are 56.1 percent hire than home prices. Accordingly, the area's average home price, according to Realtor.com, is $92,688, whereas the average sales price is $21,323. When all is said and done, that equates to an average of $75 per square foot. At this point, the average home price and average home value of Stockton also influence the average home price ($361,845) and average sale price ($575,264) of California.
According to data presented by RealtyTrac, the Stockton real estate market has approximately 804 homes that are in some state of foreclosure (default, auction or bank-owned). Considering data from the same site suggests that Stockton only has bout 39 homes for sale, that number is even more impressive. Those interested in Stockton real estate investing should really appreciate such a ratio, as each foreclosure represents an opportunity to close a deal.
The number of foreclosures in the Stockton real estate market has increased 35 percent in the last month and 38 percent in the last year. The increase comes predominantly from bank-owned repossessions. Foreclosures repossessed by the bank increased 96.3 percent from last year, and now represent the second largest portion of Stockton's distressed property market (47.7%). The lion's share of distressed properties in Stockton continues to be those that are up for auction. Foreclosures that are going to be auctioned off represent 52.3 of all distressed properties. Whether bank-owned or up for auction, the Stockton real estate investing community should find these properties to be their best source of deals.
Of course, even more appealing to Stockton investors than available properties, are the spreads they offer. Non-distressed homes sell for an average of $190,000 in Stockton. Distressed properties, on the other hand, sell for about 16 percent cheaper, or $160,000. That is a savings of nearly $30,000 per home. What Stockton real estate investor wouldn't like those prices?
Stockton real estate investors should take note of the city's most popular neighborhoods. Thankfully, Trulia has already identified the area's receiving the most attention. The most popular neighborhoods in Stockton are Valley Oak and Park, with respective listing prices of $169,766 and $136,886. It was Bear Creek, however, that saw the highest week-over-week gains. With a current listing price of $374,156; Bear Creak listing prices increased 2.6 percent in a matter of 7 days.
According to Zillow, the Stockton hosing market is in a great position. In the last year, home prices have appreciated by an average of 15.4 percent. That is more than twice the national average. More over, experts have already prices to increase an additional 8.5 percent in the coming year.
The Stockton real estate marked boasts a modest 5.7 percent delinquent mortgage rate, which is actually lower than the national average. The percent of Stockton homeowners underwater on their mortgage, however, is 24.2 percent. That said, nearly a quarter of Stockton's homeowners owe more on their homes than they are worth. Foreclosures will be a factor impacting home values in the next several years.
With all that has happened to the Stockton housing market in the last decade, it is impressive to see how far the city has come. Stockton has really taken the recovery and run with it. Nearly every housing indicator is in favor of the city's progression, and Stockton investors should benefit.
Stockton Housing Market Summary:
Current Median Home Price: $92,688
1-Year Appreciation Rate: 15.4%
Unemployment Rate: 9.5%
Population: 300,899
Median Household Income: $51,432
Stockton County Map: