The benefits of a real estate license are unquestionable. The advantages are well worth the time, effort, and money it would cost to obtain it. Few strategies, for that matter, can offer investors more leverage in growing their real estate business.  That said, the benefits of a real estate license are not something you can ignore; you have to acknowledge them if you want to try and realize your full potential.
It is not uncommon for investors to ask themselves, "should I get my real estate license?" from time to time. While you certainly don't need one to be successful, every advantage helps. Getting licensed, however, may take more than most realize. Getting licensed takes both time and money – not something every new investor has. If you can use your license for deals, networking or to save or earn more money, it is worth the investment. Of course, you can always work with licensed people, but sometimes having your own avoids a lot of hassle.
---
[ Thinking about investing in real estate?
Register to attend a FREE online real estate class
and learn how to get started investing in real estate. ]
---
Top 5 Benefits Of Being A Real Estate Agent (As An Investor)
If you're having trouble deciding whether the investment of getting a license is worth it or not, then perhaps it will be helpful to receive a detailed analysis of the benefits. Remember that some of these real estate agent benefits are enhanced on a deeper level if you are an investor with a real estate license.
Here are the five irrefutable benefits of a real estate license investors shouldn't go without:
You can earn extra income.

You'll gain access to more deals.

Your contact network will expand.

Your business knowledge will increase.

You can earn commissions.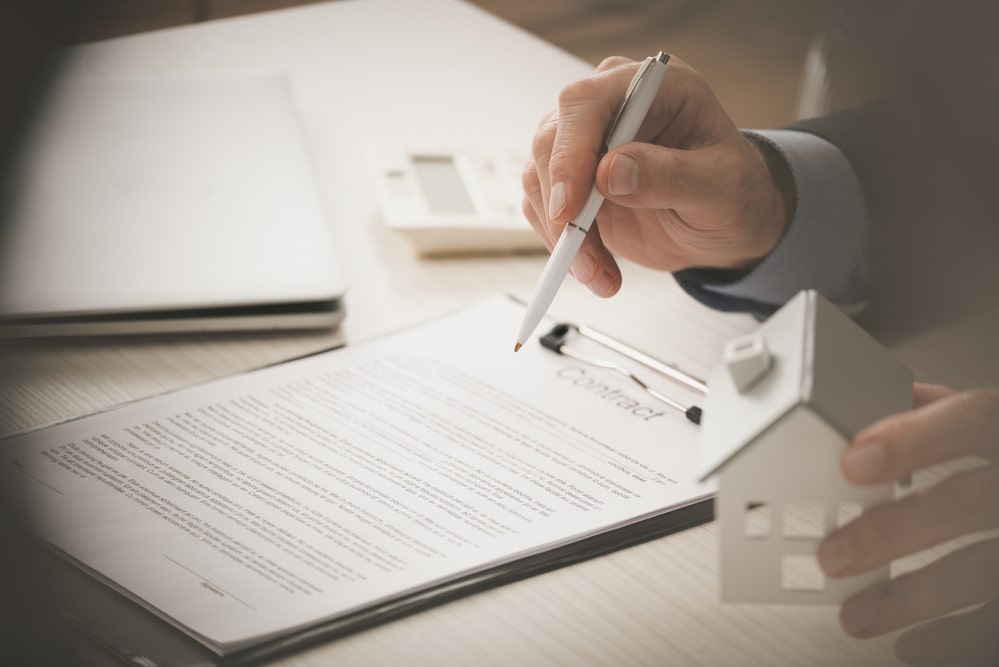 1. Extra Income
If you are starting, there is a good chance any extra income will be welcomed. Even if you don't intend to make a career out of being a real estate agent, it can provide you with supplemental income. Listing one house every few months or completing one broker price opinion will not help you retire any time soon, but it will generate a little income here and there. Additionally, it is a great way to learn the business from another perspective. You can see how real estate agents work and what they need to be successful. All the while, you can work with the contacts you have to make money and learn the investing business at the same time. If you plan on wholesaling real estate, your first wholesale deal may take months before you get going. A real estate license will help supplement your income during that time.
2. Access To Deals
One deal every few months is nice, but it is not the primary reason you would get licensed. Getting your license opens doors to deals that you may have never thought of in the first place. Instead of waiting on your Realtor to alert you of any new deals, you will be the first point of contact. As soon as a new listing hits the MLS, you will know about it. You can quickly see properties in locations you like and make an offer by the end of the day. Access to new deals is the primary reason to get your license.
3. New Contacts
Being a real estate investor and Realtor can be a delicate balance. Some are skeptical about working with an investor who also wears a Realtor hat. This number is small compared to the number of new contacts that being a Realtor can help you make – not only in your own office but at open houses and local networking functions. One of the benefits of being a real estate agent is the opportunity to develop contacts internally at banks that could give you the inside track for bank-owned properties. You are also open to working with other brokers and agents within your office. In doing so, you can learn through their experience and get tips on saving time on certain tasks. Brokers can warn you about certain legal issues you may face and educate you on contracts. Other agents can also introduce you to reliable real estate professionals such as surveyors, appraisers, and lenders.
No matter how you slice it, having the opportunity to dramatically increase your network is one of the major benefits of a real estate license. The more people you can meet, the greater the chance that you will close more deals. Meeting the right real estate agent or being in the right office can completely change your investing business.
4. Education
You can't put a price on real estate education. The more you know about the business, the greater the chance of you becoming successful. Almost every investment deal you get involved in will have some contact with a real estate agent. Knowing how the real estate side works will give some insight into structuring a contract and even what to look for in a property. You will have a better feel for what is really needed to get your deal closed. Even if you have closed a few deals, you may not really understand what goes into an addendum or legally binding in a contract. Being a real estate agent will give you a different perspective: one that can save you time and money down the road.
5. Commission
In addition to making money on the deals, one of the benefits of being a real estate agent is saving commissions on your own personal deals. If you close just six investment deals a year and act as the Realtor, you are saving and making over $10,000. Since you would buy these properties anyway, extra income could be put back into your business. If you flip these properties and quickly list them yourself, there is another 2.5% on the sales side. After you pay your broker split and taxes, you are still making money that you would pay out to someone else.
Let's go through an example scenario. If you purchase a property for $200,000, and the total commission is 6%, the selling agent's office and your office receive $6,000. In a fifty-fifty commission split with your office, you receive a $3,000 commission in the same scenario. If you sell the house for $300,000 as the listing agent, you receive a $4,500 commission after splitting with your offices and broker. Another benefit of being a real estate agent is the opportunity to earn up to $9,000 commission if you can sell the property without involving another agent.
Other Benefits Of A Real Estate License
Risk Minimization: After securing your real estate license, you will begin working with a broker who will oversee your deals as an agent. This can add an additional layer of oversight to your real estate business, in some ways offering further risk protection.

Credibility: Expanding your professional education will only add to your overall credibility in the industry. Agents, investors, and clients will be interested to see your broad array of experience and it may even help you continue to build your network.
Disadvantages Of A Real Estate License
There are many benefits of getting a real estate license, but you should also consider a few disadvantages before deciding that doing so is right for you. One of the main advantages of having a license is gaining access to the MLS. Still, if you already have strong relationships with other real estate agents in your network who can grant you access, there is no need to obtain your own. Furthermore, you will need to be prepared to spend time and money on a real estate course to be qualified to take the real estate license exam, and even more money will be required to maintain your license each year. You will also be held accountable by a code of moral duties if you possess a real estate license, so be prepared to take on these responsibilities as well.
Real estate agents do not work for an employer and can create their own work schedules, but this may not necessarily be advantageous. Your salary will not be set and instead will be based on commissions, so you may find yourself taking home less money during slow months or working on weekends and outside of the traditional 9 to 5 workweek. You may also find challenging and stressful situations with your clients, as buying a home is typically a large financial decision for most people.
Can You Sell Real Estate Part-Time?
Yes, it is certainly possible to sell real estate part-time. In fact, many new agents and investors start this way. Keeping a position with a steadier income while pursuing your license and getting your career off the ground will help offset inconsistent income. Whether you are working another job or taking care of children at home, the flexibility of this career makes it viable for many different people.
Careers In Real Estate You Can Pursue With A License
Owning a real estate license has numerous benefits, and can also open doors professionally. Besides becoming a real estate agent, here are careers in real estate associated with pursuing your license:
Real Estate Property Manager: If you own a real estate license, you are also qualified to be a property manager. Property managers are responsible for maintaining the building and ensuring the tenants' needs and requests are met. They work closely with the property owners to keep up the financial and physical aspects of the property.

Leasing Agent: A license for real estate also gives you the opportunity to become a leasing agent. Leasing agents are responsible for finding tenants to occupy residential or commercial property. They are responsible for finding listings to dive leads and marketing and promoting the property to minimize vacancies.

Real Estate Broker: The most common profession to enter with a license is that of a real estate agent. To operate as an agent, you must sign with a brokerage and work for the head broker. However, agents can start their own brokerage and work for themselves if they are especially driven individuals.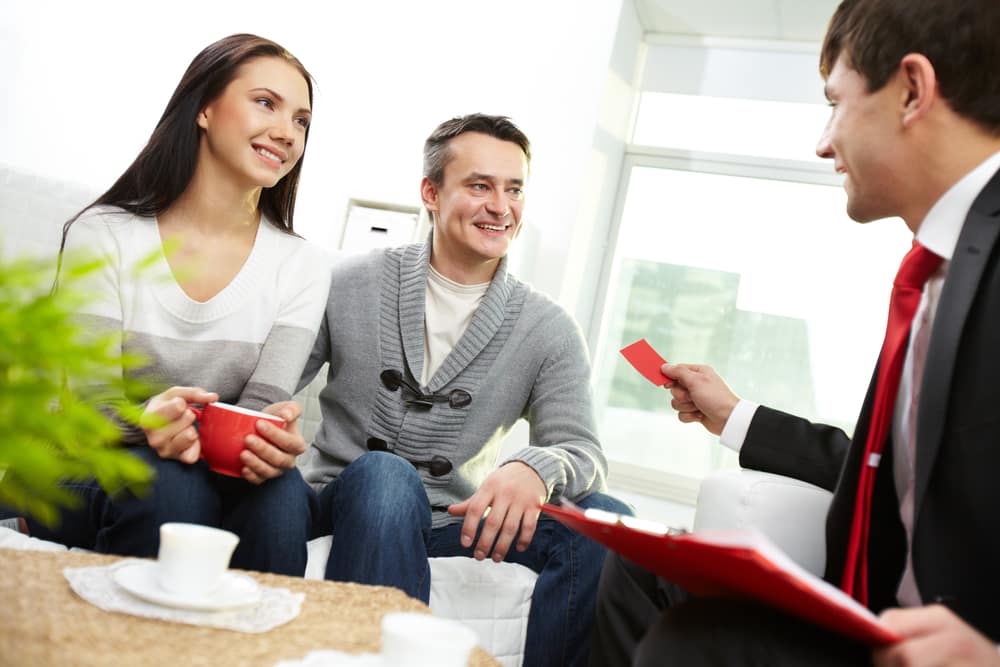 ---
[ Learning how to invest in real estate doesn't have to be hard!
Our online real estate investing class
has everything you need to shorten the learning curve and start investing in real estate in your area. ]
---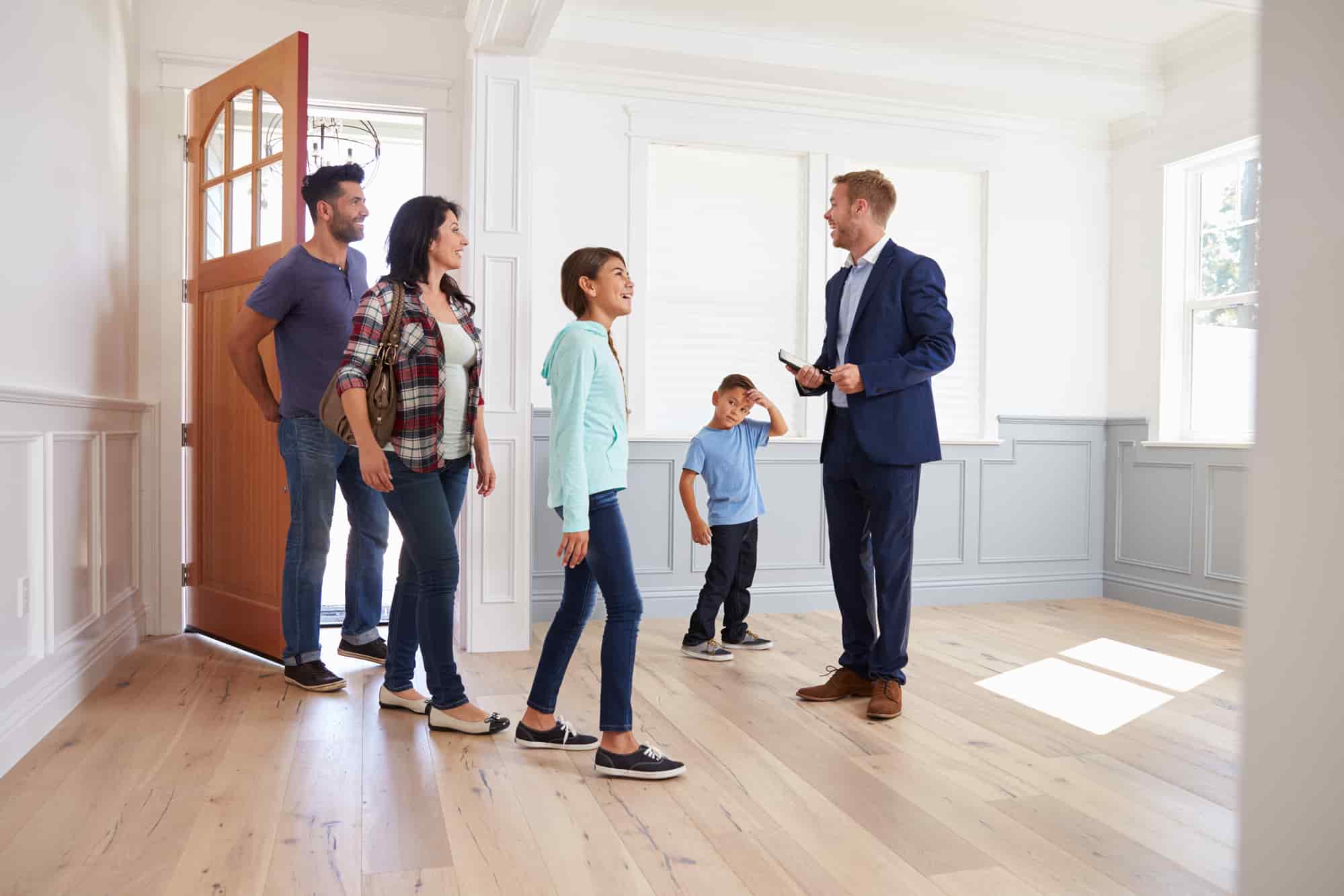 Top Factors To Consider Before Getting Your Real Estate License
The process of getting a real estate license will allow you to continue your real estate education and potentially find new deals; however, there are several things aspiring real estate agents will want to consider before doing so. If you are interested in getting your license, here are some factors to consider:
The Course Load: Investors may be familiar with the industry, but do not underestimate the amount of studying you will have to put in throughout the process.

Your Schedule: Make sure you have time to complete the steps necessary to becoming a real estate agent. Account for the courses, exam, and application process.

Business Goals: Evaluate your investment business and determine the ways becoming a real estate agent will benefit your career.

Potential Profits: Consider your motivations for getting a real estate license and determine ways in which the potential profits could give your business a boost.

Education Style: Look into the required courses in your state and determine whether online or in-class options will be better for you.
How Much Does A Real Estate License Cost?
A real estate license in the United States costs between $400 and $1000, depending on your state.
Obtaining a real estate license comes with a number of expenses. It is a frequent misconception that the only fees are for the certification procedure; however, the process is more layered than that. To earn a real estate license, investors must enroll in appropriate course work, apply to take the exam, and even assume marketing obligations. 
Find more on: How Much It Costs To Get A Real Estate License In 2022.
How To Get Your Real Estate License In 4 Steps
As I already alluded to, obtaining a real estate license can be a smart business move. There's really no reason acquiring real estate license credentials can't take an investor's career to the next level, and even beyond. It is worth noting, however, that no state is simply going to hand over a license without first making sure you qualify. There are strict requirements that must be met in order to practice as a professionally licensed agent. It can be difficult, but if investing in real estate has taught me anything, it's that the hardest work is often the catalyst of the most rewarding results.
Again, getting your real estate license will take hard work and due diligence, along with a little cash. However, if you are serious about becoming a licensed real estate agent, the extra work and capital are a small price to pay for the benefits that will be presented to you. That said, here are the four steps to acquiring your real estate license:
Fulfill Education Requirements

Study, Study, Study

Take (And Pass) The State Exam

File An Application For Your Real Estate License
1. Fulfill Education Requirements
The required hours for pre-licensing curriculum vary by state. For instance, California requires 135 hours of required courses, while New York requires 75 hours, Florida, 63 hours, and Texas 180 hours. Contact your state's real estate commission for the actual requirements.
Expect to tackle national and local real estate principles and laws in your coursework, as well as a number of math courses. You have the option to take either live or online classes from accredited community colleges or public universities. Attend all classes and pass the final exam. The final exam tends to parallel the state exam as a way of preparing you for the latter.
2. Study, Study, Study
Studying is a huge part of being a licensed real estate agent. In fact, once you obtain your license, you're still expected to keep taking courses every two years (about 20 or so hours), so you can renew your practice.
Not a lot of people pass the exam on their first try. So here are a few tips to keep in mind when you study:
Take the exam ASAP: Some investors opt to delay taking the exam until after finishing their coursework. However, the more you delay, the more the material escapes your memory. You don't want to start from zero again.

Study your state's license law: Yes, your real estate license coursework will most likely dedicate time to this topic. However, given the limited hours, this may not be delved into entirely. You need to be familiar with your state's licensing laws in their entirety. If not provided, get a copy online or from your state's licensing agency.

Memorize terms: A huge chunk of a real estate exam is focused on industry jargon. Dedicate time memorizing these, and use mnemonic devices and word games, if that helps.

Focus on key concepts: Learn and understand concepts fully. Know how these are applied, be they fiduciary responsibility, types of property ownership, or math formulas. Details are important, but concepts are even more important.

Take prep exams: Practice tests help you pinpoint which sections you're weak at, and which sections you need to focus on.

Study in groups: Studying with friends can give you a feeling of accountability. If anything, it motivates you to study for a set amount of time.
3. Take (And Pass) Your State's Real Estate License Exam
As mentioned above, you do not want to underestimate how hard the state exam is. Plenty fail the first try and the second. In fact, some real estate license questions get confusing, with problems using double-negatives or tricky phrasings. (This can make the process of applying for a real estate exam very daunting indeed.)
To help you pass the real estate license exam, bear in mind the following:
Know the rules: What kind of calculator are you allowed to bring? How about writing utensils? Do you have your permit and exam fee settled? Are you allowed to bring food into the testing area? Know how far and how quickly to get to the location days before the exam, and be at least 15 minutes early.

Prepare your body: It's not only the mind that needs prepping for your test. Your body also needs a bit of psyching up. Engage in relaxation exercises (e.g. meditation, yoga, deep breathing). Eat well and stay hydrated. Skip the last-minute cramming and get a good night's sleep.

Pay attention to every word: This may be easy to do while studying. However, during the test, where time constraints would add stress to your mind, misreading a word is far too common. Questions designed to throw you off might also be included. Read every word.

Track questions answered: Make sure you're carefully tracking which question you are on and if you are answering the right number on your answer sheet. Given the time pressure, you may not have time to fix this later.

Don't leave blank answers: Go through the test and answer as many questions as you know the answer to. Overthinking might eat up precious time. When unsure, take a guess and come back to it later.
The real estate license exam is as difficult as you make it, but there is certainly no guarantee that you will pass the test. You will need to put in a good amount of time studying and preparing yourself. If you do not pass, you must wait 30 days to take the test again, and pay the exam fee as well.
If and when you do pass, you need to find a broker that is willing to hold your license. Again, there are different rules for each state, but you may have to work under the supervision of a broker for two years or a designated number of transactions.
4. File Application For Real Estate License
When you pass your licensure test, it's time to submit your application to the state board. There is a fee involved with this, and it varies per state. There will also be background checks.
Requirements can vary per state, but the basic ones you need to qualify for would be your age (at least 18) and diploma (GED or high school). You also have to be authorized to work in the U.S. (although some states would prefer that you are an in-state resident).
Familiarize yourself with your state's reciprocity agreements. This would allow you to apply for licensure in another state easier. Your state's real estate website most likely will have this information available.
Keep in mind that, depending on your state's law, your real estate license will need to be renewed every two to four years.
Bonus: Become A Realtor
If you decide to take the plunge and pursue your real estate license, consider going one step further and becoming a Realtor. The difference between a real estate agent and Realtor is the level of professional certification involved. Realtors obtain a certification from the National Association of Realtors (NAR), and agree to adhere to their strict code of ethics in the process.
The NAR is the largest trade associated in the United States and provides its members with a number of business support tools. The annual dues are roughly $150, but Realtors get access to something called the Realtors Property Resource (RPR). This database uses public records to provide Realtors with information on properties around the country. If you obtain your real estate license, consider how the additional benefits of becoming a Realtor could help you accomplish your goals in the field.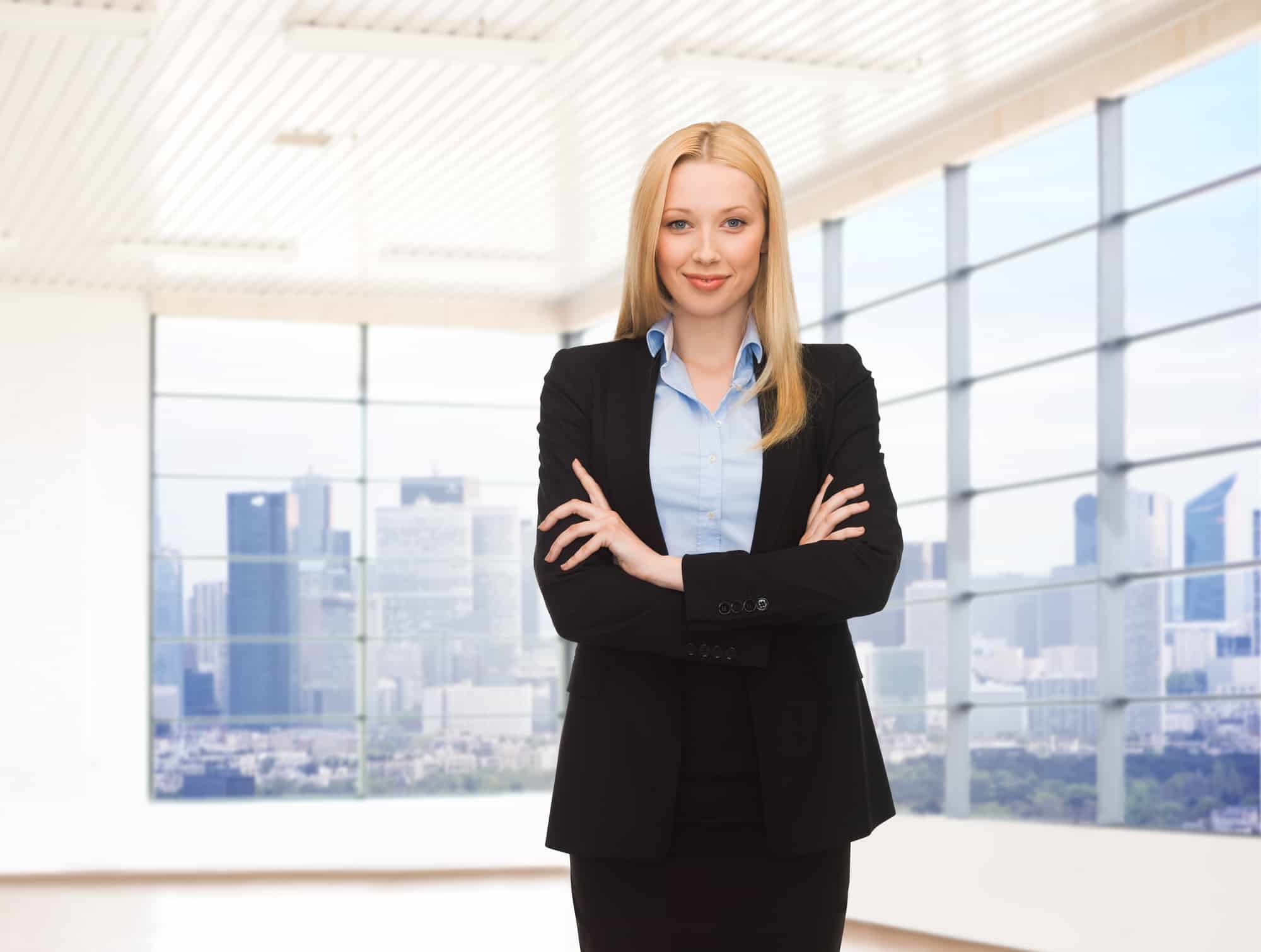 Summary
Receiving the benefits of a real estate license takes more than simply wanting to get licensed. In fact, getting your real estate license is no simple task. For starters, you need to pass a local real estate class. Only then can you take the test. Even experienced investors sometimes have trouble with these tests if they do not put the proper study time in. Next, you have to find a broker that is willing to hold your license. There are application fees, expenses, and annual renewals that must be met on top of all this. It is far from easy to get licensed but is often worth it. A license is not necessary for every investor, but it could completely change your business for the right investor.
---
Ready to start taking advantage of the current opportunities in the real estate market?
Click the banner below to take a 90-minute online training class and get started learning how to invest in today's real estate market!