It should go without saying, but customer service is the most important aspect of being a real estate investor. It not only differentiates one investor from another, or any business for that matter, but real estate customer service is essentially what defines a client's perceived buying experience — good or bad as it may be. That said, how can real estate customer service be impactful as an investor?
A recent customer service report by Business Insider found that 60 percent of U.S. consumers have avoided an intended purchase based on a poor customer service experience. While this may not seem too significant, the report reveals those customer experiences resulted in an estimated $83 billion in lost sales for U.S. retailers.
Real estate customer service is in the eye of the beholder. While certain actions will translate to great responses from one person, it may not necessarily meet the expectations for others. When it comes down to it, real estate investing is fundamentally a customer service industry, and investors need to recognize the importance it has on business today, tomorrow, and 20 years from now.
For investors, the aim of real estate customer service is to send customers away happy and keep them coming back for more. The following explains the importance of customer service as an investor, and why it should never be taken for granted:
Real Estate Customer Service: 5 Reasons It Matters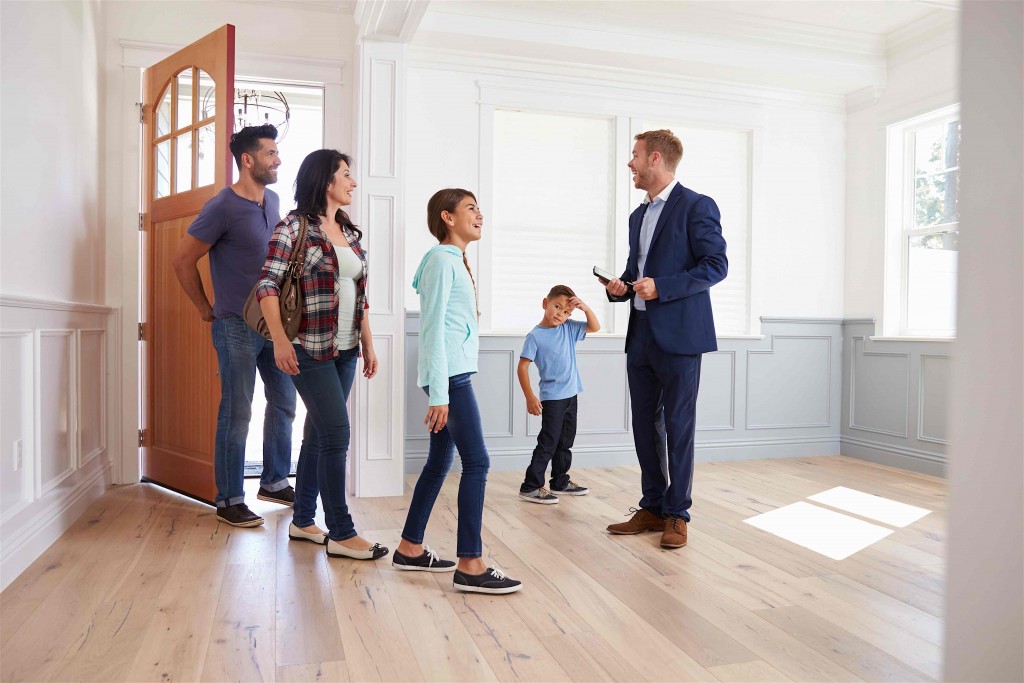 1. It Builds Trust
"Customers may forget what you said but they'll never forget how you made them feel."
A customer's trust is the single most important resource a real estate investor can earn. Although it can take years to build and only a few moments to obliterate, trust can provide significant benefits for a business, especially when it comes to developing relationships.
"If you don't have any kind of relationship with a customer, they're simply not going to be a customer," says Brent Leary, a columnist for Inc. Technology and the co-founder and partner of CRM Solutions, LLC., based in Stockbridge, Georgia. "If we can build a relationship where they know who we are, they like what we can do, and give an example of how we can help them, then we can give them the trust and that helps solidify relationships."
Forming a genuine relationship is the first step to providing real estate customer service, and the prelude to building brand loyalty. A strong foundation based on trust will lead to other advantages such as recommendations of your services, as well as increased investor opportunities including sales and business partnerships.
2. It Generates A Positive Reputation
Along with building trust, customer service can help to build a solid business reputation in the industry. Whether a real estate investor or Fortune 500 company, the way in which you interact and communicate with customers can influence the way people view your business. Done right, customers will praise your services, and it could potentially lead to new opportunities down the road.
On the flip side, an investor's distinguished reputation can also be wiped out by a handful of negative homebuying experiences. More often than not, bad experiences can have lingering and detrimental effects on a real estate investor and their business.
Along with customer service, there are also additional ways for investors to build their reputation, which include: content marketing, a lead generation campaign, and real estate networking. Whether just starting out or a seasoned vet, when performed at a high level, real estate customer service can assist investors in generating a positive reputation that will have lasting benefits for years to come.
3. It Sets You Apart From Competitors
The days of choosing between low prices and good service are long gone. The customers of today, which are armed with a plethora of real estate investing apps, have grown accustomed to expecting great customer service and will accept nothing less. That said, the competitive advantage of real estate customer service is it also has the ability to expose a company or investor's weaknesses.
Investors should commit themselves to develop a prototype of the real estate customer service experience they expect to provide to incoming customers, as well as how they intend to market it. That said, there will be no finished product for providing great customer service–only the mindset to consistently improve.
4. Referrals (Word-Of-Mouth)
The reward for building trust among clients and contacts are real estate referrals. Word-of-mouth marketing, which is one of the quickest ways to grow a real estate business, has the ability to unlock an abundance of profitable opportunities for investors.
In addition, customer referrals have the ability to enhance an investor's bottom line. According to a Concerto Marketing Group research survey, when customers trust a brand, approximately 83 percent will recommend it to others, while 82 percent will continue to use that brand frequently.
As part of the one-two punch of building trust, real estate referrals are without a doubt the most powerful marketing tool an investor can possess. Customers have confidence and become interested in a business if they know someone, or heard something positive from a trusted source. As mentioned earlier, a bad reputation can also hinder an investor's opportunities, no matter how many recommendations are given.
5. It Cultivates Customer Loyalty
Along with producing credibility, trust, and referrals, one of the biggest benefits derived from real estate customer service is loyalty. Unlike other virtues, customer loyalty in real estate investing is a combination of ingredients that only occurs when aligned just right, and it holds infinite advantages for investors in their quest to long-term success.
Client retention is another benefit associated with customer loyalty. While one or two bad experiences may scare off a newer customer, and rightfully so, those with an allegiance to a particular investor are generally more understanding and accepting of mistakes. That said, even the most loyal customer will rid themselves of you if expectations are not met. Customer loyalty offers great power, and like any great power, it comes with great responsibility.
Whether a rookie investor or seasoned pro, real estate customer service continues to be one of the more undervalued resources available to investors. This "x-factor" represents a unique opportunity to provide world-class service that could potentially lead to lifelong customers, and hopefully, tons and tons of business. While nothing in real estate investing is certain, quality customer service is almost guaranteed to drive success to your business.