Buying and renting out a vacation rental property can do more than provide you with a beautiful place to spend summers and holidays. Investing in a vacation rental is also a great way to increase your monthly cash flow, diversify your investment portfolio, and qualify yourself for several significant tax deductions.
Unfortunately, there are a few vacation rental investment property expenses both new and seasoned investors tend to forget about.
Before purchasing a vacation rental, it is important to mind your due diligence and learn to become a friend to your calculator. There are far more vacation rental property expenses than the property itself. Corralling up the funds to afford a down payment is an important first step; however, it is necessary to keep in mind the costs involved with keeping a property running successfully.
While the rent money you collect from vacationer tenants will help to pay down the mortgage, the amount may not be enough to cover your costs during slower months (depending on where your property is located).
This is not to say that investing in one or more vacation rentals is an irresponsible investment decision; on the contrary, it can be a smart opportunity. It is simply to stress the importance of assessing your personal and business finances before taking the leap in order to ensure optimal success.
Common Vacation Rental Property Expenses People Forget About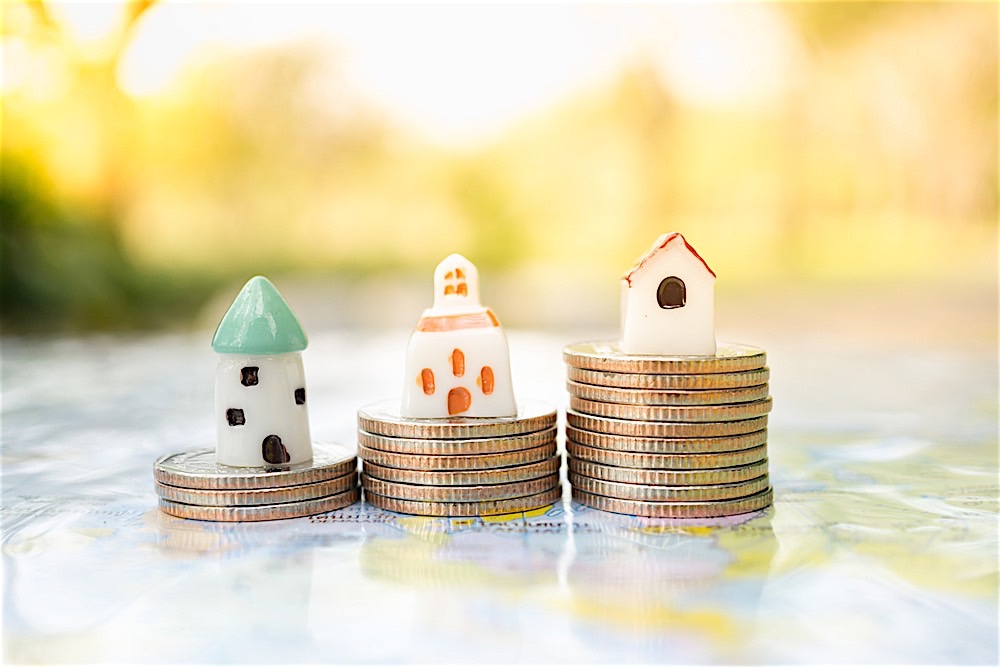 It is important to note that your vacation rental property may not be profitable right away. Depending on where you buy, when you buy, the terms of your loan, the rent you charge, and the choices you make in regards to the interior and exterior of the property will determine how much cash flow you will receive monthly.
Before making this investment decision, keep in mind these five – often forgotten – vacation rental property expenses:
Insurance. While beachfront properties, gorgeous mountain cabins, and city skyscrapers are all highly desirable among vacationers, they can also pose a risk (in the eyes of a lender). From hurricanes to mudslides, to other natural disasters, the cost of insurance can add up. You will also want to include liability insurance incase any of your guests destroy your belongings or hurt themselves while on your property. Certain online sites – think Air BnB or VRBO – come with a certain degree of insurance, but don't assume they will cover everything. Do your research and find a plan that works for you and your needs.
Taxes And Fees. Unlike traditional passive income properties, you don't have the option of having your tenants pay for their own utilities in vacation rental properties. The cost of utilities – gas, electricity, trash, water, wifi, etc. – will add up. While you can add these costs to the rent you charge, you want to keep your fees as low as possible if you want to keep up with the competition. You should also keep in mind the cost of an accountant. While this fee is not necessary, it is a smart choice, especially if you are new to the investing game. A CPA will be able to help find tax deductions you may have missed, thus saving you money. The last thing you want is to get caught up in a legal fiasco that wastes your time and money. Make the right choice and cough up the extra cash for an accountant.
Repairs And Maintenance. Even the best properties will have to undergo repairs. Whether it's a leaky roof, worn out screens, or a broken HVAC system, your property needs to be in tip-top shape at all times if you want to maintain pristine status in your market. If you live far away from your vacation rental, you will either need to hire a property manager or have an on-call handyman ready to deal with tenants when you are unavailable. You should also consider making friends with your property's neighbors who can keep a watchful eye on your home while you're away. This way, if they notice any issues, you can fix the problem before your next guest arrives.
Marketing. A large chunk of your vacation rental property budget should be dedicated to marketing your home if you want to be successful. Renting out summer vacation homes is increasing in popularity, which means more competition. List your property on as many online sites as possible, take out an ad in the local newspaper, and ramp up your social media efforts! Whatever it takes to help your property stand out amongst the rest. If your budget allows, it is also smart hire a professional photographer to take pictures of the interior and exterior of your property. Properties with professional photographs are 35 percent more likely to sell above their asking price (and who's to say the same won't go for vacation rental properties). The point is, the more people who see your vacation rental, the higher chance it will be rented.
A Property Management Company. This expense will depend on your budget and personal needs; however, hiring a property management company can relieve a lot of the everyday stress of owning a vacation rental. From marketing your property to finding and evicting tenants, a property manager can turn your vacation rental into the true meaning of a passive income property. Certain property managers will charge a la carte style (depending on the service you need), while others will take a percentage of your earnings. Every market will have a handful of property management companies, so do your research and find the one that meets your needs and your budget.
Keep in mind, a significant number of these vacation rental property expenses are tax deductible, which is helpful in the long run. However, don't forget about these additional costs when investing in your first (or tenth) vacation rental.