Marketing is the name of the game in the real estate investing world — and successful investors have got it down. A well-organized real estate marketing campaign encompasses a combination of factors to create, communicate, deliver, and exchange an investor's message to consumers, but its core functions aim to do one thing: generate leads. Although there is no magic formula for real estate marketing, the following will outline the fundamentals to building and commencing a successful real estate marketing campaign: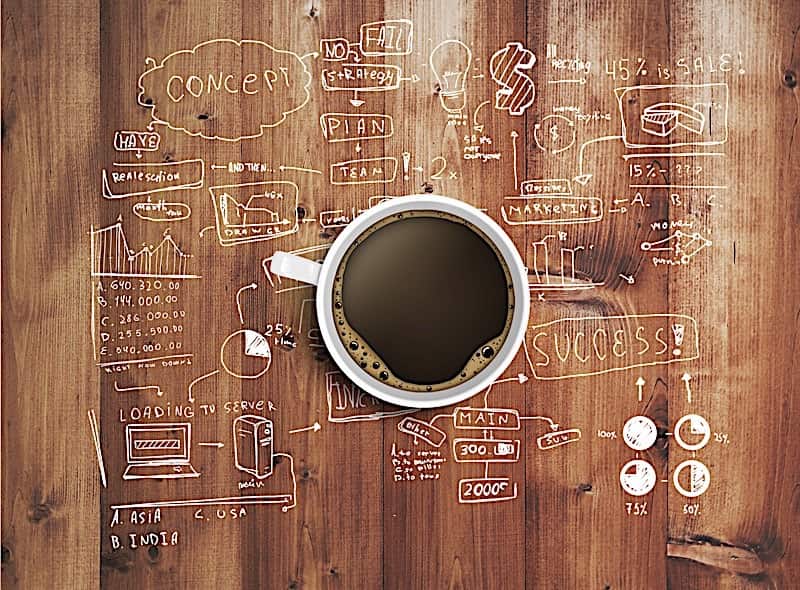 The Fundamentals Of Building A Successful Real Estate Campaign
As an investor, your real estate marketing campaign is the heart of your business. It is designed to not only produce and cultivate real estate leads, but do so with enough dominance to sustain a career. As part of your real estate brand identity, a successful marketing campaign has the power to build trust in your brand and dismantle fears customers may have. Whether through coordinated emails, social media or paid advertising, an effective real estate marketing campaign is a crucial component to separating one's self from the pack and is essential for both professional and beginner investors.
The first step to commencing a real estate campaign is to clearly define what it is you want to achieve. Investors should have a clear, concise goal of what they're seeking to obtain, in terms of both real estate deals and success, and a proficient real estate marketing campaign will serve as the blueprints to obtaining those goals. Additionally, it will dictate how much marketing is needed, including which outlets are most effective.
Another important aspect to consider when starting a real estate marketing campaign is your wish list. This is basically a list of criteria you're looking for in a real estate deal with specifications such as town, neighborhood, property size, lot size, property conditions, number of units, cap rate, cash flow and appreciation potential.
Investors need to remember that a smart strategy wins in real estate, and wins big. As your compass to success, creating a victorious marketing campaign doesn't happen on a whim. It takes weeks of preparation and years of persistence to get it right. That said, the goal is to have an arsenal of fruitful leads.
"Your trophy database is your most valuable asset. Build it, cultivate it, and treat it well," says my colleague Than Merrill.
A successful real estate marketing campaign will assemble an array of viable pre-qualified buyers at your disposal, which will result in both timely and profitable transactions moving forward.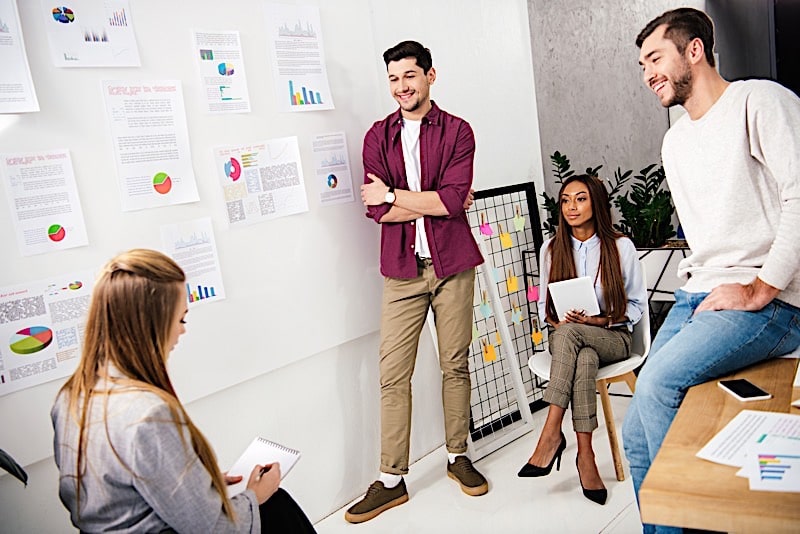 5 Real Estate Marketing Ideas & Strategies
The next course of action for real estate investors is to establish which marketing platforms to utilize. In terms of real estate marketing ideas and strategies, the following is a comprehensive list of the best marketing platforms to create a buyers' list:
Direct Mail Campaign
This timeless marketing campaign continues to be one of the most powerful and proven real estate marketing tools in today's fast-paced world, as well as a dominate force for real estate investors. The key to a successful direct mail campaign is understanding your audience and your budget. Are you looking for foreclosure and short sale leads? Who exactly are you marketing to? Understanding these factors will not only assist real estate investors in their marketing approach, but to improve their return rate.
The fundamentals of a direct mail campaign include:
Choosing your target and list base: Are you seeking pre-foreclosure property owners, out-of-state landlords, probates and inherited properties, free-and-clear landlords, expired listings, or delinquent property tax list?
Determining which type of direct mail piece to use: There are generally four types of direct mail — short letter, long letters, yellow letter, and postcards.
Setting up your inbound system: Consider how you intend to commence your marketing efforts as well as how you plan to handle responses. In addition, investors should be measuring and tracking their efforts. This will only better help to improve results moving forward.
Social Media Campaign
There's no denying it: Social media has become the indisputable king in terms of marketing platforms. Sites like Facebook, Twitter, and LinkedIn have made it incredibly easy for investors to market themselves to the masses, helping to reach an audience they normally couldn't attain. According to PewResearchCenter, the age groups of social media users resembles the following:
Ages 18-29 (89 percent)
Ages 30-49 (82 percent)
Ages 50-64 (65 percent)
Ages 65+ (49 percent)
Social media represents a fountain of possibilities including an up-and-coming source for endless leads. With roughly 78 percent of Americans having a social media profile, a five percent increase from the previous year, real estate investors need to implement this strategy pronto.
Content Marketing
Without a doubt, content marketing is a terrific tool for generating traffic, expanding exposure and locating possible real estate deals. The key to being successful with content marketing is understanding your audience and then providing content the audience would be interested in learning about. The goal is to create and deliver specific and purposeful content related to your audience through the necessary channels they visit. Believe it or not, content marketing produces roughly three times as many real estate leads per dollar as paid search advertising.
Networking
Based on communication and the ability to establish working rapport with individuals, networking is a critical component to a prosperous real estate business. Not only is it a shortcut to success, it also builds long-term relationships, including unlocking endless real estate referrals, which are a powerful selling tool. According to a study published by Forbes, which traced the referral program of a German bank over three years, referral clients are 18 percent more likely to stay with that business than a competitor.
The benefits of networking are remarkable and investors need to put in the time and effort to be successful. It pays to build trust.
Motivated Sellers
Another real estate marketing approach is targeting motivated sellers. This strategy entails uncovering a seller's motivation and his or her expectations through effective communication. When working directly with sellers, investors should strive to find out the following information:
What is the seller's reason for wanting to sell at this time?
How quickly is the seller looking to sell the property?
What is the ideal closing date for the seller?
What is the seller going to do if the property does not sell?
These questions aim to figure out a seller's bottom line before making an offer, and they will help to convert leads into deals.
At the end of the day, the purpose of a real estate marketing campaign is to turn goals into actionable ideas and strategies. Building a real estate marketing campaign isn't easy, but over time it will create a database of potential buyers and sellers, helping to pave the future of your success.