Is it possible to start your real estate career with $1,000 or less?
For most Americans, the idea of saying goodbye to the rat race to pursue real estate investing is simply too expensive. Sadly, the misconception of costs associated with investing continues to keep would-be investors on the sidelines, as the perceived capital requirement is almost always used as an excuse not to get in the game. However, building a dominant name for yourself as a real estate investor doesn't demand the barrels of money one would think. All things considered, the ability to start your real estate career can be accomplished for less than you think.
Starting your real estate career doesn't come down to money or credit score, but rather three basic components: a purpose, motivation, and a plan. It doesn't take a million dollars to transform an idea into an income producing company, rather the passion and ingenuity to reach your destination. More precisely, to start your real estate career it will take sweat equity.
Rather than buying and selling houses, one of the first keys to start a career in real estate should begin by building the business, including your brand identity. These components are the cornerstone to getting your business off the ground, as finding great real estate deals won't happen overnight. That said, the following highlights the best ways to start your real estate career, including building your brand:
Start Your Real Estate Career With $1,000 Or Less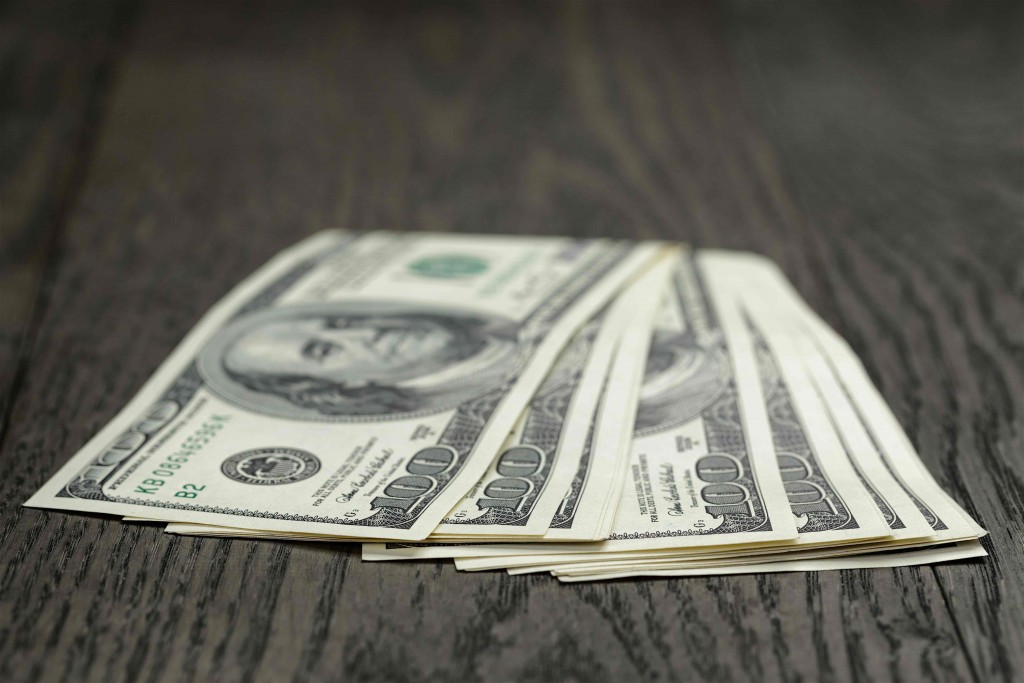 Business Plan
Constructing a real estate empire takes more than just an idea, it also requires a plan. A real estate business plan aims to not only highlight your business goals, but summarize the route you intend to take. Ultimately, a business plan will serve as your compass to success in real estate.
"Understanding how to write a business plan, real estate professional or not, is invaluable to any small business owner," says Than Merrill, my partner at CTHomes and FortuneBuilders.
Done right, a business plan aims to help investors visualize the big picture and remain focused on their goals. It also gives confidence and direction to those just getting started in real estate. Furthermore, this living document provides the framework to accomplishing your goals, including the steps needed to achieve it. In addition, a real estate business plan will have include financing options, as well as a game plan for building a brand identity. Although the degree of complexity for a business plan will vary between investors, it will generally address the following aspects:
Vision
Goals
SWOT Analysis
Marketing Plan
Financing Plan
Teams & Small Business Systems
Exit Strategies & Backup Plans
It's important to remember that a real estate business plan is more of a guide, than a rule. Investing in real estate is filled with unpredictability, but this evolving document will assist in identifying opportunities and reducing risks.
"A well-devised business plan is entirely capable of guiding real estate investors on the path to success and keeping their actions in line with their goals," adds Merrill.
Marketing Plan
Marketing is the heart and soul of any business. While a business plan dictates where you're going, a real estate market plan paves the way. Although each is vital to start your career in real estate, a marketing plan will essentially serve as the blueprints to how you present yourself to the world, helping to generate real estate leads and build credibility in the process.
"Your marketing foundation establishes credibility for your business," says Merrill. "That foundation compels other people to take you seriously – especially when you are new to real estate investing. As your marketing presence continues to grow, it will also generate referral leads from other real estate professionals."
A well-organized marketing strategy aims to create, communicate, deliver and exchange an investor's message to consumers. As the link between a business and its consumers, a real estate marketing plan will act as the voice and messenger of your brand — and it's a critical factor in growing, thriving and sustaining as an investor. Common ingredients of a real estate marketing plan include: your target market, your business message, media outlets, your pricing strategy, the channels of distribution, promotion you intend to use, tasks and major milestones, important metrics, and your budget.
The one common trait among every successful real estate investors is their expertise in marketing. A business and marketing plan is the one-two punch to getting your business off the ground, and neither will cost you a dime.
Email Marketing
Another great way to start your real estate career is through email marketing. This cost-efficient marketing tactic is an invaluable tool for investors, as it offers substantial power to generating attention and reaching hundreds of thousands of customers in the process.
The benefits of email marketing include return on investment (ROI), the ability to analyze open and click rates, and speed of implementation. The type of email marketing strategy you undertake will ultimately depend on a particular business, but strategies include: monthly newsletters, just listed & sold e-cards, drip marketing and special offers.
Although email marketing can be achieved without monetary requirements, it's best to assume some costs will be involved. The answer will depend on a number of factors, such as the scope of your email marketing campaign, the quality of your email list and email design, as well as costs for distributing email campaigns.
Direct-Mail Marketing
The cost of a direct-mail marketing campaign will come down to a variety of aspects, such as mailing material, postage and the number of materials being sent. Together, this type of marketing will probably demand the most capital to get started (anywhere from $100 to $1,000+ depending on quality and quantity).
The advantages of direct-mail marketing include higher response rates, a visual element for readers, as well as the ability to convert paper leads to digital. Although the costs are higher, direct-mail marketing remains a classic marketing strategy to start your real estate career.
Business Website
A business website will be your greatest asset when looking to start your real estate career. Websites have become synonymous with the most prominent marketing campaigns, as nothing is capable of reaching more people with less than a real estate website.
Contrary to popular belief, building a business website doesn't take a ton of money or a specialized skill-set to get started. The average cost to purchase a domain name, including yearly hosting, can vary anywhere from $60-$100 per year. Although every domain registrar and web hosting company will have their own pricing, a business can obtain a website for next to nothing.
Where there's a will there's a way, and there will always be a way for those motivated enough to achieve success. How to start your real estate career really comes down to understanding your motivation for getting started. Once your purpose is revealed, the next step is constructing your real estate empire by integrating the above mentioned tips.