When properly navigating the real estate market, it's always smart to keep an eye out for potential cash generators or real estate investments that might provide positive returns. Whether it's purchasing your first rental property or one of dozens, knowing which type of real estate properties might be a good investment is the first step toward making the right purchase. This is why knowing what a duplex is and how it varies from other rental properties can be a worthwhile choice.
Duplexes are an excellent entry point for beginner investors who want to get involved in the real estate industry. But what is a duplex and why is it a great investment? They provide a great way to build equity and earn an income, but that's not all. In this article, Fortune builders explores how you can buy a duplex, how it varies from an apartment, and how investors can generate positive cash flow to cover mortgage payments.
What Is A Duplex?
A duplex is a type of home that has two units in the same building. It falls under the category of multi-family real estate. Duplexes typically have one owner, although two different owners can own them under a condo ownership interest. This means that they each own their respective unit but share ownership of the lot. Roughly 18 percent of households live in a duplex or four-unit (quadplex) building. Duplexes are often found in large cities, as they provide the feeling of living in a home while they tend to fall in the price point of a nicer apartment.
The layout between the two units of a duplex will vary; you can find duplexes that are side-by-side, duplexes that are on top of one another, or even some type of combination of the two. Each unit's tenants will have their own entrance but will share some walls and outdoor space. Be careful not to confuse duplexes with twin homes, which are two half-size homes that share a wall but have individual lots. They can be a smart choice for someone looking to generate cash in real estate since the owner can live in one portion of the duplex while renting out the other.
---
[ Do you want to make your money work for you? Attend our FREE online real estate class to discover how passive income strategies in real estate can help you achieve your financial goals. ]
---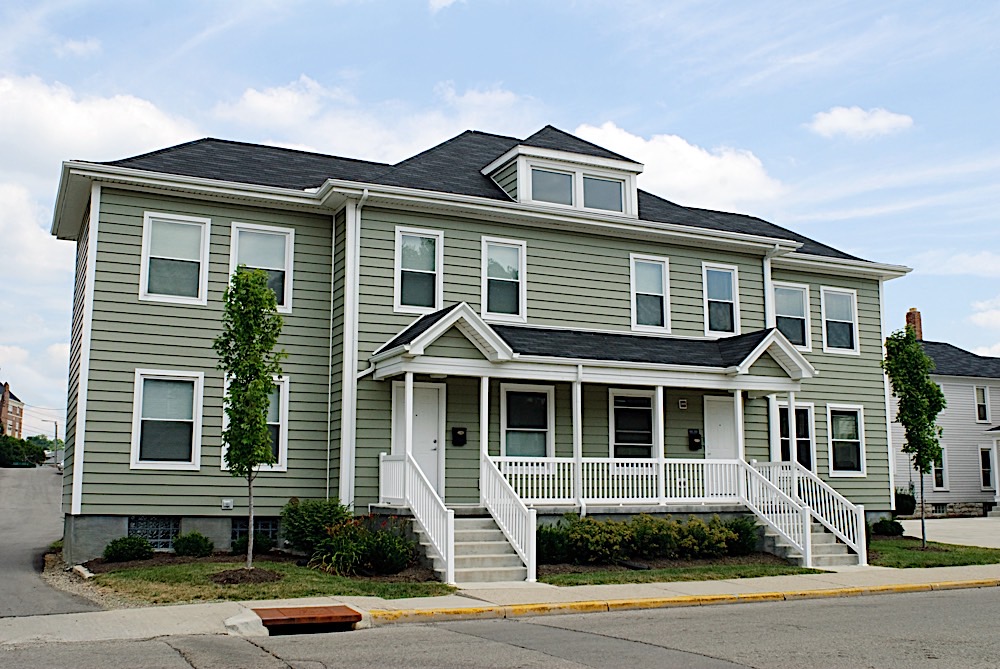 Duplex vs. Apartment: What Is The Difference?
A common confusion for those deciding to invest in real estate is the difference between a duplex and an apartment. There are two main differences between an apartment and a duplex. These differences are ownership and the number of units in the building. Let's take a closer look at each:
Ownership: Duplexes are usually owned by one person. The owner can choose to live in one of the units or rent both units out. Apartment building are often owned and operated by a company or group of investors.

Number of units: Duplexes are by definition two-unit buildings. In contrast, apartment buildings can have multiple units. You might not believe it, but some of the world's grandest apartment buildings have over a thousand units.
Benefits Of Buying A Duplex
A proper duplex investing strategy has the potential to elevate an investor's career to a new level. Done correctly, there's absolutely no reason an investor couldn't realize one, or all, of the following benefits of buying duplexes.
Rental Income

Cash Flow

Build Up Equity

Tenants Pay Mortgage Obligations

Tax Shelter

Great Beginner Strategy
The biggest advantage to buying a duplex is having a tenant cover some or all of the current mortgage payment. Two-family properties are underwritten with many of the same guidelines as single-family properties; you can take advantage of low down payment options with FHA or conventional loans. Down payments can be as low as 3.5% of the purchase price and can come from your existing savings. They can even be a gift from an eligible family member. With home prices still not fully recovered in many parts of the country, many excellent two-family properties can be had with a minimal down payment. This is your best option if you don't have access to a large amount of funds and are looking for a place to live and invest.
Rental Income And Cash Flow
If your mortgage payment is $1,200 and the tenant on the other side of the property is paying $1,200, you are living in the house for next to nothing. This allows you to save a good amount of money for future purchases – all the while living in a property you own. Instead of throwing money away to a landlord, you will have something to show for your investment. What you have is a property that you can live in for as long as you like or keep as part of your long-term investment portfolio. The best part is that you got started with a minimal down payment, and you have instant cash flow as soon as you find a tenant.
Build Equity And Experience
For beginners to real estate and rental property ownership, buying a duplex can be a great way to build experience, become comfortable with the process of owning a rental property, and properly understand other potential investments. Duplexes are also known for being low-risk investments because exit strategies are simpler than other forms of real estate. Duplex owners can build equity by renting out to tenants, increasing capital gains, and building up savings to explore future real estate projects.
Tax Benefits
Tax benefits and the possibility of future appreciation make buying a duplex more appealing than other types of investment strategies. Every successful investor gets their start somewhere. It doesn't matter how you get started, as long as you make the commitment and start. If you have the opportunity and the means, buying a duplex can be the best way to get acquainted with the business. This is just one way to enter the industry, but it is the most economical and can be the most educational. It can also provide you with long-term gains. Buying a duplex can be one of the best real estate decisions you will ever make.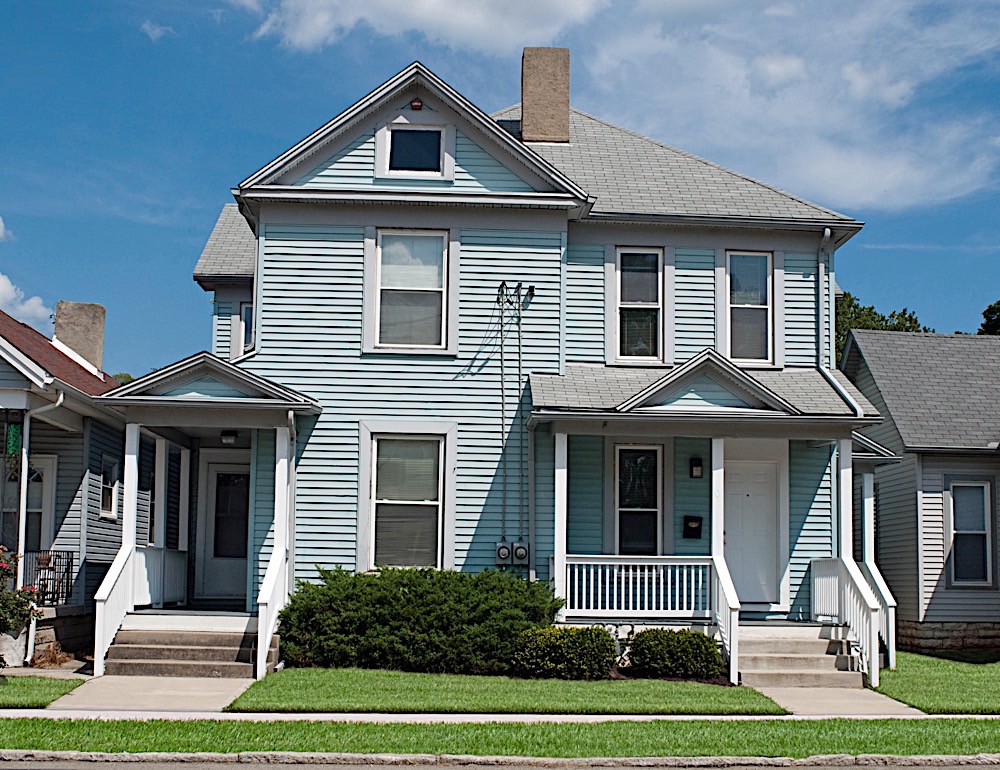 Risks Of Buying A Duplex
Investing in duplexes, not unlike every other investment strategy, is not without its risks. Therefore, it's important to understand that while buying a duplex and renting out half can result in a great strategy, there are risks that warrant your consideration, not the least of which include:
Vacancies

Bad Tenants

Maintenance Issues

Late Payments
The single most significant risk of investing in duplexes is, without a doubt, vacancies. As you can imagine, taking advantage of a two-in-one home doesn't work very well when half or more of the home is empty. Those who wish to buy a duplex need to ensure they have a sound real estate strategy for renting out available units.
Vacancies
Vacancies, or units that go unrented, cost investors money every day they go without a tenant. And while profit margins will vary from unit to unit, even the best duplex investors can't make money if they aren't renting out their assets. Instead of collecting money, vacancies can eat away at your bottom line. Vacancies are, therefore, best left avoided. It might sound like common sense, but it's worth stating: duplex investors need to do everything they can to avoid vacancies. When units go unrented, they will end up costing money, as opposed to making it.
Bad Tenants
While renting out their units is in a duplex investor's best interest, they need to make sure that they rent to the right people. While vacancies are best left avoided, they may be even better than poor tenants. Characteristics of a bad tenant include frequent late payments, lack of communication, violations of the lease, and more. A bad tenant can be more costly than a vacancy if the right situations present themselves. So instead of settling for just any tenants, make sure you vet them accordingly. The best way to make duplex investing a profitable endeavor is to fill the unit with the right renters.
Make sure to always screen potential tenants with a background and credit check to spot potential bankruptcies or past evictions. Feel free to ask for references, and always make sure all provided documentation is gathered and verified before notifying a tenant of approval.
Maintenance Issues
As with purchasing any major piece of real estate, it's important to consider the responsibilities that fall upon the owner when buying a duplex. While there are many advantages to investing in a duplex, they are unique living spaces in that they double the expected maintenance needs for the property. While a beach home on the shore might have a full kitchen, the duplex next door will host two kitchens, double the bathrooms, and naturally, an increased need for proper preventative maintenance and physical attention. For those looking to purchase a duplex in a location they do not have access to, it's suggested to hire maintenance personnel to tend to these concerns.
Financing A Duplex
Going through the mortgage approval process will teach you how it works and what is needed. It can be eye-opening if you are going through it for your first time. You will be made aware of where the closing costs go, how long the process takes, and the last-minute items that always seem to pop up. Once you get through the closing, you will also have to study the rental process quickly. Finding a good tenant is the key to being a good landlord if you have a duplex, single-family, or 30 unit commercial building. You will learn the application and lease agreement process, and what it's like to deal with an actual tenant. Your situation is a little different, seeing as how you are living in the same property as your tenant, but many of the issues you will deal with are the same. This will help you prepare a contractor list and network yourself to anyone you may need to work on your property. Each tenant is a new adventure, but if the process is something you enjoy and can easily handle, you may be ready for a bigger workload and subsequent properties.
The steps to acquire a duplex are much the same as you would take for any other property. It starts with compiling the items needed for lender approval. Income, assets, down payment, and credit score are the four main areas that lenders look at. You need to be fairly strong in at least three of the four areas to get approved. Having a good credit score but minimal income is not enough in today's mortgage market. The sooner you know what you are approved for or what items you need to improve your application, the sooner you can start looking. From there, you can call around to some local realtors and have them show you houses in your price range and make an offer. Your realtor will handle most of the purchase and offer you tasks, especially if this is your first purchase. If you have no idea what you are looking for, take a look on the Internet and see what is available in your area. The more knowledge you have going into the process, the better equipped you will be to make good decisions on where and what types of properties you want.
Summary
Making a new real estate investment should never be taken lightly, and considering all available options is a natural part of the real estate search. Duplexes offer a great and simple choice for new investors looking to generate positive income while learning the ropes of real estate management at the same time.
At the beginning of this article, you may have been asking yourself, "what is a duplex?" Hopefully, with this helpful guide you now have a sufficient understanding of what a duplex is and why they are generally an excellent fit for new investors. Of course, there can be some downsides to duplex investing, but the benefits far outweigh the challenges that might be experienced. Ultimately, you'll be able to live in one of the units and earn a rental income by renting out the other unit. If you execute the deal strategically, you might even be able to have your rental income cover your mortgage payments, other expenses, and have some monthly profit left over. This is why Fortune Builders suggests learning more about how buying a duplex can be an excellent choice.
If you mind your due diligence and analyze deals carefully, you can find yourself an excellent deal. Have you ever lived in a duplex before? What did you like about it? What did you not like about it? Could you see yourself as a duplex owner?
---
Interested in learning more about today's most lucrative real estate strategies?
Whether you're brand new to investing, have closed a few deals, or are a seasoned investor— our new online real estate class reveals the best real estate strategies to get started with real estate investing in today's market. Expert investor Than Merrill explains how these time-tested strategies can help you to profit from the current opportunities in real estate.
Register for our FREE 1-Day Real Estate Webinar and get started learning how to strategically invest in today's real estate market!
---
The information presented is not intended to be used as the sole basis of any investment decisions, nor should it be construed as advice designed to meet the investment needs of any particular investor. Nothing provided shall constitute financial, tax, legal, or accounting advice or individually tailored investment advice. This information is for educational purposes only.