The real estate market is booming in 2016 and home prices continue to benefit from the positive results. The latest report by the National Association of Realtors (NAR) revealed home prices for single-family properties increased 4.9 percent to $240,700 during the second quarter of 2016. More surprisingly, the median home price for existing single-family homes increased in 83 percent of metropolitan statistical areas (148 out of 178), with the San Jose, CA metro market topping the $1 million mark for the first time ever.
According to the NAR report, the five most expensive housing markets in the second quarter were the San Jose metro area: $1,085,000; San Francisco: $885,600; Anaheim-Santa Ana: $742,200; urban Honolulu: $725,200; and San Diego: $589,900. San Jose's rise to the top, which marks the first time median single-family home prices have peaked above $1 million, was achieved with quarter-over quarter increases, including last quarter's 11.9 percent price surge. Overall, there were 25 markets that achieved double-digit increases in home prices during the second quarter, while 16 percent of metro areas recorded lower median prices. Conversely, this is a slight decrease from a year ago when 19 percent experienced double-digit price gains.
"Steadily improving local job markets and mortgage rates teetering close to all-time lows brought buyers out in force in many large and middle-tier cities," said Lawrence Yun, NAR chief economist.
Increases in total existing-home sales for metro areas, including single-family and condos, rose 3.8 percent during the second quarter to a seasonally adjusted annual rate of 5.50 million, up from 5.30 million in Q1. According to the NAR's regional breakdown, existing-home sales in the Northeast climbed 7.6 percent in the second quarter while existing-home sales in the Midwest leaped 10.4 percent. The West coast saw sales grow 1.4 percent while sales in the South increased a meager 0.3 percent. Compared to the same period in 2015, total existing-home sales climbed 4.2 percent higher than its 5.28 million pace.
The median existing-condo price during the second quarter of 2016, which covered 59 metro areas across the nation, was $227,200 — an increase of 4.8 percent from the same period in 2015. Approximately 44 condominium and cooperative metro areas saw gains in their median condo price from a year ago while 14 areas recorded declines.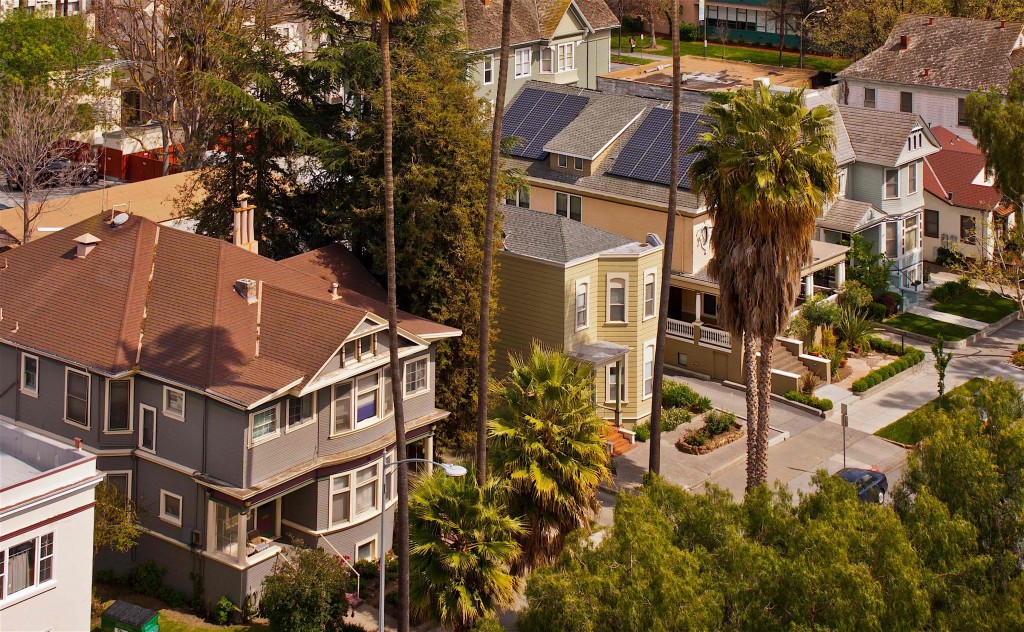 "Primarily from repeat buyers moving up or trading down, existing sales increased each month last quarter and could've been even higher if not for a few speed bumps," said Yun. "Closings were slowed a bit by meager supply levels and home prices in many areas that are still rising too fast."
The catch-22 for homebuyers continues to be a combination of languishing inventory levels and home affordability. The low number of available homes for sale is driving the median home price up while simultaneously pushing home affordability down, which also took at hit in Q2. Falling mortgage rates continue to entice new homebuyers, adding to an already established pool of homebuyers who have yet to find a home due to insufficient inventory.
According to Yun, a combination of homebuilding activity failing to keep up with demand and an insufficient amount of current homeowners putting their home up for sale has caused prices in many markets to continue at a rate well above income growth, despite modest income gains in Q2. In response, homes stayed on the market for roughly a month in the second quarter of 2016 with more than 40 percent of listings selling at or above list price.
"Many listings in a majority of markets — and especially those in lower price ranges — had multiple offers and went under contract quickly because of severely inadequate supply," Yun said. "This in turn dented affordability and without a doubt priced out a segment of buyers attempting to seek relief from fast-growing rents."
Home affordability continues to hit younger buyers the hardest. Those between the ages of 18 to 34, also known as Millennials, are being forced to enter the housing market later than intended due primarily to record levels of student debt. A recent NAR survey found that approximately 71 percent of non-homeowners who carry student debt said it delayed them from buying a home.
"A majority of non-homeowners in the survey earning over $50,000 a year — which is above the median U.S. qualifying income needed to buy a single-family home — reported that student debt is hurting their ability to save for a down payment," said Yun. "Along with rent, a car payment and other large monthly expenses that can squeeze a household's budget, paying a few hundred dollars every month on a student loan equates to thousands of dollars over several years that could otherwise go towards saving for a home purchase."
Despite the challenges of home affordability, there are still some inexpensive real estate markets available. According to the NAR report, metro areas with the lowest-cost of ownership during the second quarter of 2016 were Youngstown-Warren-Boardman, Ohio: $85,400; Cumberland, Maryland: $94,900; Decatur, Illinois: $95,600; Binghamton, New York: $105,500; and rockford, Illinois: $109,00.
Entering the second-half of 2016, it will be interesting to see how home prices, home availability, and home affordability play out for the rest of the year.