Cryptocurrency is one of the most popular types of investments nowadays. But if you create a crypto exchange or brokerage account, you'll also need a crypto wallet.
A crypto wallet is a secure place to store your private keys. The keys, in turn, are used to access your cryptocurrency. Without your keys, you won't be able to sell or transfer your holdings. So it makes sense to take your time and choose a wallet that's straightforward, secure, and compatible with your cryptocurrency.
Let's talk about the different wallets available, and how to pick the best crypto wallet for you.
What Is The Best Crypto Wallet In 2022?
So, what are this year's best crypto wallets? A lot comes down to personal preference. That said, we've chosen these seven options:
Coinbase

Electrum

Exodus

Mycelium

Guarda Wallet

Ledger Nano X

Trezor Model T
1. Coinbase
Coinbase Wallet is an ideal crypto wallet for first-time investors, thanks to its intuitive design. Not only that, but it's very secure, and it's operated by one of the biggest crypto exchanges.
This wallet has a simple three-tab layout and easy-to-understand controls, so it's relatively transparent for beginners. It can also be connected to accounts at most major banks, making it easy to access your money. Not only that, but Coinbase Wallet supports more than 500 types of cryptocurrency, as well as NFTs and other digital collectibles. If you're looking for the most versatile wallet, you need look no further.
Keep in mind that Coinbase is a large company that owns more than just Coinbase Wallet. They also operate the Coinbase and Coinbase Pro exchanges. However, you don't have to use Coinbase Wallet with the Coinbase exchange. Moreover, the wallet is non-custodial. This means your private key is stored locally, not in the cloud. Even if there's a successful attack on your exchange, your wallet will be secure.
Pros:
Supports over 500 cryptocurrencies

Supports NFTs

Minimal fees

Included dApp browser for Web3 applications
Cons:
Proprietary software

Poor customer support
---
[ Thinking about investing in real estate? Register to attend a FREE online real estate class and learn how to get started investing in real estate. ]
---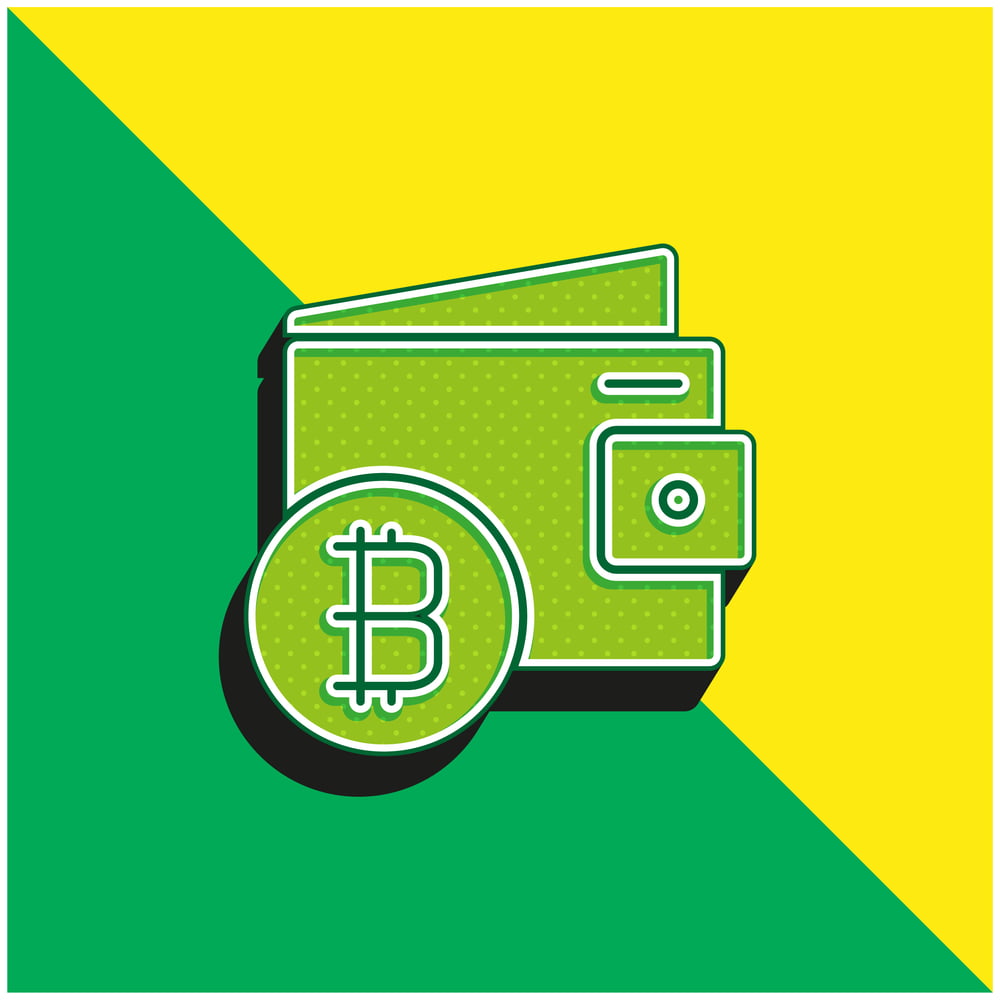 2. Electrum
If you're looking for the best bitcoin wallet, it's tough to argue against Electrum. This is one of the most secure wallets around, and it's also easy to customize.
Electrum was first founded in 2011, making it one of the most established crypto wallets on today's market. Unfortunately, this comes with a downside: Electrum only supports Bitcoin, which was the only significant cryptocurrency in 2011. But Electrum's architecture is specially-designed for Bitcoin, which is one of the reasons it's so secure. As an added bonus, you get flexible fees. The more you're willing to pay per transaction, the faster your trades will be executed. If you're willing to wait for your trades to go through, you can pay less.
The Electrum client is lightweight, using very few of your computer's resources. It also uses less bandwidth, because it uses simple payment verification (SPV). Instead of downloading the entire blockchain, you only download a portion, which makes your transactions go through faster.
Pros:
Over 10 years of experience

Adjustable fees

Open-source client
Cons:
Can be complicated for beginners

Only supports Bitcoin

No customer support department
3. Exodus
Exodus is an ideal crypto wallet if you want a desktop-based solution. It has an attractive visual interface, and while it was originally designed for desktop, it's now available on Android and iOS as well. The app is developed in conjunction with Trezor, another popular wallet. The desktop wallet is still their flagship product, and it receives regular biweekly updates.
One of the main attractions of Exodus is its broad support. Aside from Bitcoin, it supports over 145 additional cryptocurrencies, and this puts it a cut above many of the more popular crypto wallets. It also has its own exchange, although it can be used with other exchanges, too.
Pros:
Supports almost 150 cryptocurrencies

Has its own crypto exchange

Works well on any platform
Cons:
4. Mycelium
While Exodus is optimized for desktop use, Mycelium is an excellent choice for anyone who wants a smartphone wallet. It's an exceptionally secure wallet, and it also does a fine job of keeping track of your transaction history. This is one of the oldest crypto wallets, dating back all the way to 2008. It started out as mobile-only, and remains exclusive to iOS and Android.
The Mycelium app is reproduceable, which means you can copy it and check it against the original to see if it's been modified. Not only that, but there are multiple layers of PIN protection to prevent unauthorized access. You can also control your own transaction fees. Higher-priority transactions cost more, and lower-priority transactions cost less.
Pros:
Strong security features

Adjustable transaction fees

Purpose-built for mobile

Can purchase crypto directly from the app
Cons:
Only works on mobile

Can be hard to learn for beginners
5. Guarda Wallet
Guarda Wallet is an easy-to-use crypto wallet where you can buy and sell cryptocurrency as well as storing it. It's available on multiple platforms: as a desktop app, a mobile app, and a Chrome browser extension. No matter what device you're using, it's going to be compatible. If you don't want to be tied to a single device, you don't have to be. You also don't have to be tied to a single cryptocurrency; Guarda Wallet supports over 400 digital assets.
Not only that, but Guarda's software is very secure, and the mobile version even requires facial recognition to gain access. While the interface is simple, in-app purchase fees are higher than most people would like. This wallet is best used in combination with a third-party crypto exchange.
Pros:
Secure app with facial ID

Can run on any device

Supports over 400 cryptocurrencies

In-app crypto trading

Excellent customer service
Cons:
6. Ledger Nano X
So far, we've been looking at software-based wallets. The Ledger Nano X, on the other hand, is a hardware wallet. The Nano X looks like a little USB thumb drive, and can connect via USB or Bluetooth. It's actually the successor product to the Ledger Nano S, which launched in 2014 and was very well-received.
Because it can connect two ways, you can connect to a computer or a smartphone. Use the USB to plug it into your PC or mac, or pair to your phone via Bluetooth. Regardless of how you connect, you'll have access to a whopping 1,800 cryptocurrencies, far more than your typical wallet.
Pros:
Can store 1,800 cryptocurrencies across up to 20 trading apps

Connects via USB or Bluetooth

Open-source software

Good customer and community support
Cons:
Bluetooth connection is a potential security vulnerability
7. Trezor Model T
The Trezor Model T is another hardware wallet. This is similar to the Ledger X in many ways. For one thing, it supports more than 1,800 cryptocurrencies, so you're getting a ton of compatibility. For another thing, it can connect to your computer or your smartphone. However, there's no Bluetooth connection; instead, you connect to your phone via a USB Type-C cable. If your phone uses a different connection, you'll need to buy an adapter.
One thing you'll appreciate about the Model T is its touchscreen. Instead of interfacing with an array of tiny buttons, you simply tap and swipe to operate the wallet's controls. You can trade on multiple exchanges and even store and encrypt your PIN on a Micro SD card for added security.
Pros:
Supports over 1,800 cryptocurrencies

Easy-to-use touchscreen

Secure design with Micro SD card for PIN storage

Open-source software
Cons:
Somewhat steep learning curve

Expensive
What Is A Cryptocurrency Wallet?
Cryptocurrency is verified through the blockchain, which is a public record of cryptocurrency transactions. The blockchain records who owns what cryptocurrency and how much they own. The transaction is tied to your own private keys when you purchase cryptocurrency. These are numbers that prove that you are the owner of the currency. Any exchange can compare those keys to the blockchain, and verify that you have the right to sell or transfer a given crypto.
A cryptocurrency wallet is a method of safely storing your keys. Think of it like carrying the key to your house. As long as you have the key, you can get into the house as needed. That said, cryptocurrency keys aren't like physical keys; no locksmith can get you back in. If you somehow lose your keys, you've lost your cryptocurrency. That's why it's so important to use a reliable wallet and to always make sure you have access.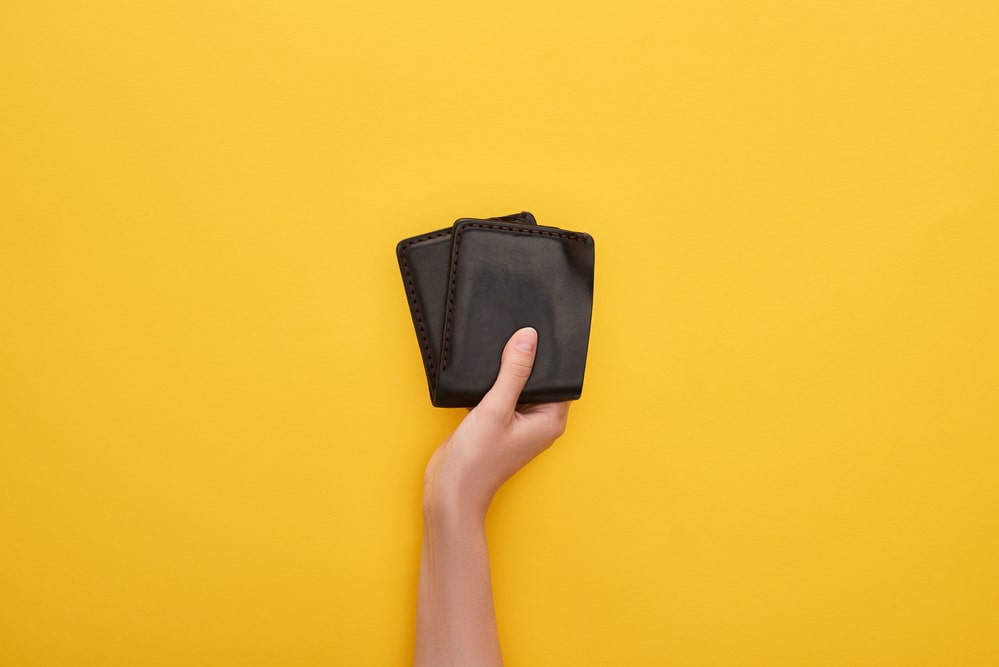 Types Of Cryptocurrency Wallets
There are five general types of cryptocurrency wallet, each with their own strengths and weaknesses. Now that we've looked at our top choices, let's talk about the broader set of options. These are:
Online wallets

Mobile wallets

Desktop wallets

Hardware wallets

Paper wallets
Online Crypto Wallet
Online wallets are often confused with mobile and desktop wallets, but they're not the same. While all three use software to store your private keys, online wallets are accessed through your browser, not through a specialized app. This means your keys are stored permanently in the cloud, and you can access them as long as you don't forget your password.
Moreover, because there's no app acting as a middleman, your transactions will process faster than with other wallets. That said, these crypto wallets are like lightning rods for hackers since there are so many people's keys stored in one place. For this reason, it's not advisable to use an online wallet for most purposes.
Pros:
Lower latency than other wallets

Can use the TOR network for improved privacy

Works well for small amounts of crypto
Cons:
Significant security vulnerabilities

Your keys are stored remotely, not on your own machine
Mobile Crypto Wallet
Mobile wallets are smartphone apps that store your crypto keys. As long as you have your smartphone with you, you'll have access to your currency. And since you have the data on your own phone, you're not vulnerable to hacker attacks on a central server. Then again, phones themselves aren't terribly secure; if your phone itself is compromised, the hacker will have access to your wallet.
Pros:
Easy and convenient to use

More features than most other wallet types

More secure than online wallets
Cons:
Phones themselves are not very secure

Can only access your wallet from your phone
Desktop Crypto Wallet
A desktop crypto wallet stores your personal keys directly on your computer. Because computers are generally more secure than smartphones, these wallets tend to be safer than an online or mobile wallet. Of course, a lot depends on your own dedication to security. If you're not keeping your operating system current, you could still be vulnerable to hacking.
That said, you can actually use these wallets offline. If you have an old computer laying around that's no longer used, you can keep this computer offline and run your wallet there. This kind of "cold storage" is a great solution if you want to hold onto your crypto for the long haul.
Pros:
Easy to set up and use

Great choice for cold storage

You hold your own keys
Cons:
Can provide a false sense of security if your computer is online

If your computer fails, you've lost your wallet

Some wallets require questionable security permissions
Hardware Wallet
A hardware wallet is a bit more challenging to use, but it's more secure than a software wallet. Some of these are simple USB fobs, while others are larger devices with LCD screens that require a battery. Because the keys are only stored in the wallet, there's no way for hackers to steal your currency.
Then again, the internal workings of the wallet can be difficult to update, and this means they sometimes have trouble handling hard forks. But most of the time, they're the most reliable way to store large quantities of cryptocurrency.
Pros:
You hold your own keys

More secure than (most) other types of wallet

Ideal for large quantities of cryptocurrency
Cons:
Harder to learn than software wallets

They tend to sell out quickly
Paper Wallet
A paper wallet is a printed wallet, a series of QR codes, and other data that provide your personal keys. This provides unparalleled security, but it's also harder to work with than other storage methods.
Pros:
Almost 100% hacker-proof

You hold onto your own keys
Cons:
Requires more technical expertise than other wallets
How To Choose The Best Crypto Wallet
Suppose these seven crypto wallets aren't to your liking. What features should you look for when you're evaluating other options? Here are four factors to consider:
Cryptocurrency support – Different wallets support different types of cryptocurrency. If you want to buy Ethereum, for example, you need a wallet that supports Ethereum.

Security – If someone steals your keys, they can steal your currency within minutes. A more secure wallet makes it harder for them to do this.

Backup options – Even if your keys don't get stolen, they might get lost or deleted. You might have a mobile wallet and your phone gets dropped into a lake. Without a proper backup, there goes your crypto!

Ease of use – Particularly for new investors, ease of use is important. Do you really want to spend the next week figuring out the nuances of some byzantine software? In general, simpler is better.
Summary
Choosing the best crypto wallet for you is the first step in your investment journey. Take the time to research different currencies and exchanges, and find out what wallet will work best. Once you've got your wallet set up, you'll be all ready to start trading crypto.
---
Ready to start investing in Bitcoin & other crypto assets?
Click the banner below to watch a free, online masterclass — and learn how to launch your portfolio today!