Key Takeaways
---
Want to invest in Bitcoin or other cryptocurrencies? Before you set up an account at a crypto exchange or online brokerage, you need to decide what kind of crypto wallet you want to use.
A crypto wallet stores your private keys, which provide access to your cryptocurrency holdings. You need a crypto wallet that's secure, easy to use, and compatible with the types of cryptocurrency that you want to buy.
What's the best crypto wallet in 2021? Let's compare and contrast the top crypto wallets on the market.
Pro Tip: New to cryptocurrency? Check out our guide: how to invest in Bitcoin.
What is a Crypto Wallet?
Cryptocurrency is centered around the blockchain, a public list of transactions that tells you who owns crypto, how much they own, and what they own at any particular time.
When you buy cryptocurrency, you're given "private keys" that provide you with access to the cryptocurrency that you own. The private keys are coded, mathematical proof that you are, in fact, the owner of any cryptocurrency that you're trying to access.
A crypto wallet safely stores the private keys that you need to access your cryptocurrency.
Imagine there's a wall of lockers at the gym. You store your phone, car keys, and other belongings in an empty locker, and then you secure the locker with a key lock.
As long as you have the key to your locker, you can access your belongings at any time. But if you lost your key, you might have trouble proving to the gym staff that you are the real owner. And if somebody stole your key, they could get into your locker and steal your belongings.
A crypto wallet stores your "locker key," keeping it safe from hackers and malware while also making it easily accessible to you so you can use it for trading.
There's a common saying in the crypto community: "If you don't own the keys, you don't own the crypto." Unfortunately, it's an accurate saying. If you lose your keys, you really could lose access to your cryptocurrency altogether. That's why you must use a high-quality wallet if you're serious about crypto investing.
---
[ Do you want to make your money work for you? Attend our FREE online real estate class to discover how passive income strategies in real estate can help you achieve your financial goals. ]
---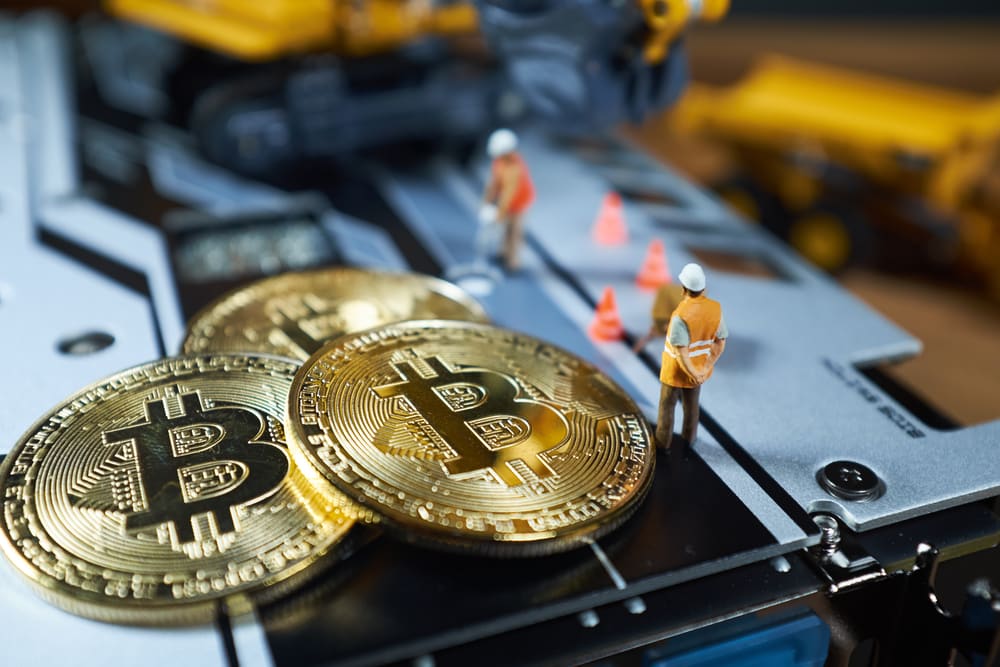 Types of Crypto Wallets
There are three different types of crypto wallets:
Paper Wallets

Hardware Wallets

Online Wallets
Paper Wallets
As the name suggests, a paper wallet is when you store your private keys on paper. This was a popular storage method in the early days of Bitcoin, and it's still a popular way to back up your keys.
A paper wallet is the safest way to store your private keys because you're keeping them offline where they can't be accessed by hackers or malware.
Here's how it works: when you buy crypto, you'll be given the option to print the keys on a sheet of paper. The keys are usually printed as password phrases, code, or QR-code. Then, when you want to access your crypto for trading, you'll be able to scan/enter the codes into your exchange platform.
Paper wallets are not entirely secure. You can lose them if the sheet of paper gets lost, stolen, or damaged. Plus, their security can be compromised if your printer is infected with malware. It's advised to scan your equipment for malware before printing and to avoid using a printer that's connected to a larger network.
Nowadays, few investors use a paper wallet exclusively. But many investors use a paper wallet as a secure backup.
Hardware Wallet
A hardware wallet is a physical piece of hardware on which your private keys are stored. Most hardware wallets resemble a thumb drive or external hard drive.
Hardware wallets are popular because they balance security and convenience. The wallet is mostly safe from cyber attacks and hacking because it's not plugged into your computer all the time. You only need to plug in when you're going to buy or sell crypto. Trading is less tedious than with a paper wallet, but you also get the added security from your wallet being offline when not in use.
Furthermore, you can protect your hardware wallet with passwords or two-factor authentication, so it's less susceptible if stolen.
Online Wallets
An online wallet is probably the most common and popular type of crypto wallet. With an online wallet, your private keys are stored in an app or software. The user experience is similar to using an online brokerage or e-banking.
The best thing about an online wallet is that it's easy to use. You don't have to use external hardware, and you can let the online wallet take care of security vigilance. Most online wallets come with a user interface that makes it easy to manage your crypto holdings.
However, online wallets are the most vulnerable to cyber threats because they're always connected to the internet. Therefore, if you're going to use an online wallet, you need to find one that's protected by advanced encryption techniques and two-factor authentication.
Cold Wallets vs. Hot Wallets
Crypto wallets can be generally described as either "cold wallets" or "hot wallets."
Cold Wallet: A wallet that stores your crypto offline. Paper wallets and hardware wallets are usually labeled as cold wallets.

Hot Wallet: A wallet that stores your crypto online. Online wallets are labeled as hot wallets.
Cold wallets are optimal for "buy and hold" investors who plan on holding their coins for a longer period. Hot wallets are better suited for active traders who frequently buy and sell coins.
There's plenty of overlap between hot and cold wallets. For instance, hardware wallets are technically hot wallets when they're plugged into your computer. Conversely, online wallets may offer cold storage options for a certain percentage of your holdings.
When you're choosing a crypto wallet, don't focus too much on these labels. Consider all the security options of a particular wallet and whether or not it's suitable for your investing strategy.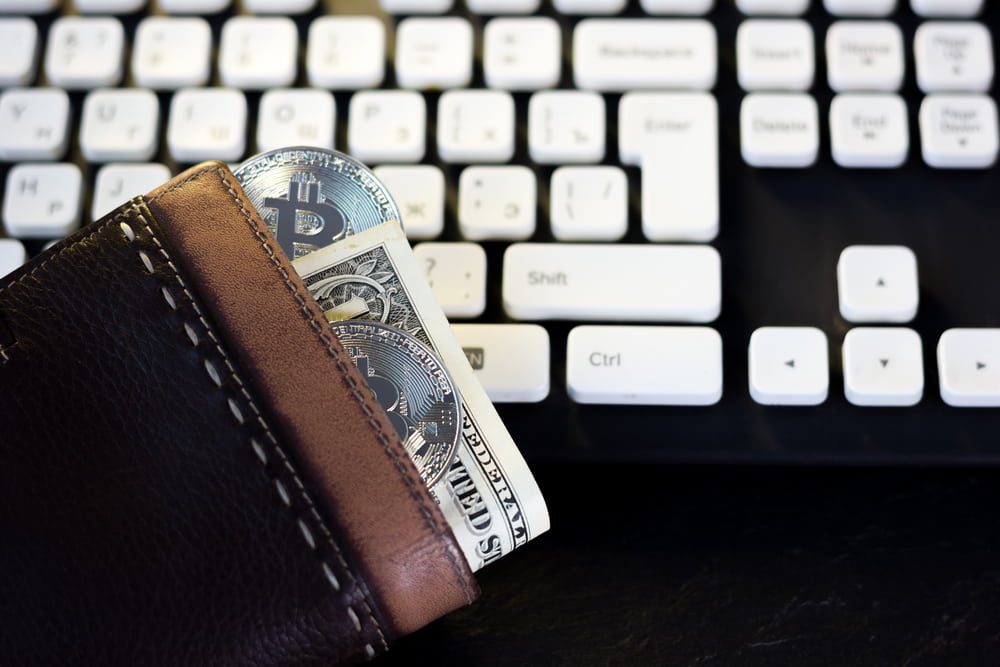 The Best Crypto Wallets in 2021
Let's identify the best crypto wallets in 2021. We used the following methodology:
Security: The best crypto wallets have a variety of security features and use two-factor authentication. Ideally, you'll have both hot and cold storage options at your disposal.

Ease of Use: Crypto wallets should be easy to use—bonus if they have a solid interface or app in which you can manage your holdings.

Price: You shouldn't have to pay an arm and a leg to store your private keys. The best crypto wallets should offer a reasonable price relative to their features. Most online wallets allow you to set up an account for free, but they charge transaction fees, just like a brokerage.

Exchange: Some crypto wallets have a built-in crypto exchange where you can buy and sell coins. Others are standalone wallets that are compatible with a variety of crypto exchanges. Whether you prefer a built-in exchange or not depends on your investment strategy.
1. Coinbase
Online Wallet

Hot and Cold Storage

Built-In Crypto Exchange
Coinbase is the best overall crypto wallet.
Coinbase is primarily an exchange platform where you can buy and sell crypto, but they offer a built-in wallet to store any of the assets that you purchase. The Coinbase transaction fees are high, much higher than other crypto platforms.
But Coinbase makes up for the high fees with a simple, intuitive interface that's great for beginning investors. In addition, you can trade 62 different cryptocurrencies, and the platform has a strong reputation for security.
98% of your holdings are kept in cold storage, while 2% of your holdings are kept in hot storage. Your hot storage data is insured by Coinbase. The platform also has two-factor authentication, fingerprint biometrics, and cryptocurrency vaults with time locks and multiple-user approvals.
2. Exodus
Online Wallet

Hot and Cold Storage

Built-In Crypto Exchange
Exodus is the best crypto wallet for beginners. It's available on a desktop and mobile app.
Unlike Coinbase, Exodus was primarily designed to be a crypto wallet, although you can "swap" a limited amount of cryptocurrencies. Exodus is primarily a hot wallet, but it's compatible with hardware wallets like Trezor.
The interface is easy to use, and there are plenty of great support features that will be useful for beginning investors.
Exodus doesn't have security on par with Coinbase. There's no two-factor authentication, and the wallet is closed-source, which means that cryptocurrency experts can inspect the code and locate security holes. However, you can always store your holdings on a compatible hardware wallet, which lessens the risk.
3. Electrum
Online Wallet

Hot and Cold Storage

No Built-In Crypto Exchange
Electrum is the best crypto wallet for advanced users.
In many respects, Electrum is similar to Exodus. It's an online wallet that's compatible with hardware wallets like Trezor and Ledger.
However, Electrum has many features that are better for experienced crypto investors. You can set your own level of security: Standard Wallet, Two-Factor Authentication, or Multi-Signature. This is also an open-source wallet, so crypto experts frequently inspect it. Last but not least, you can add custom words to your seed phrase, which adds an additional level of security customization.
Electrum only allows you to hold Bitcoin (it was one of the first Bitcoin wallets ever released), and there's no built-in exchange. However, if you're an advanced Bitcoin investor, this may be the wallet for you.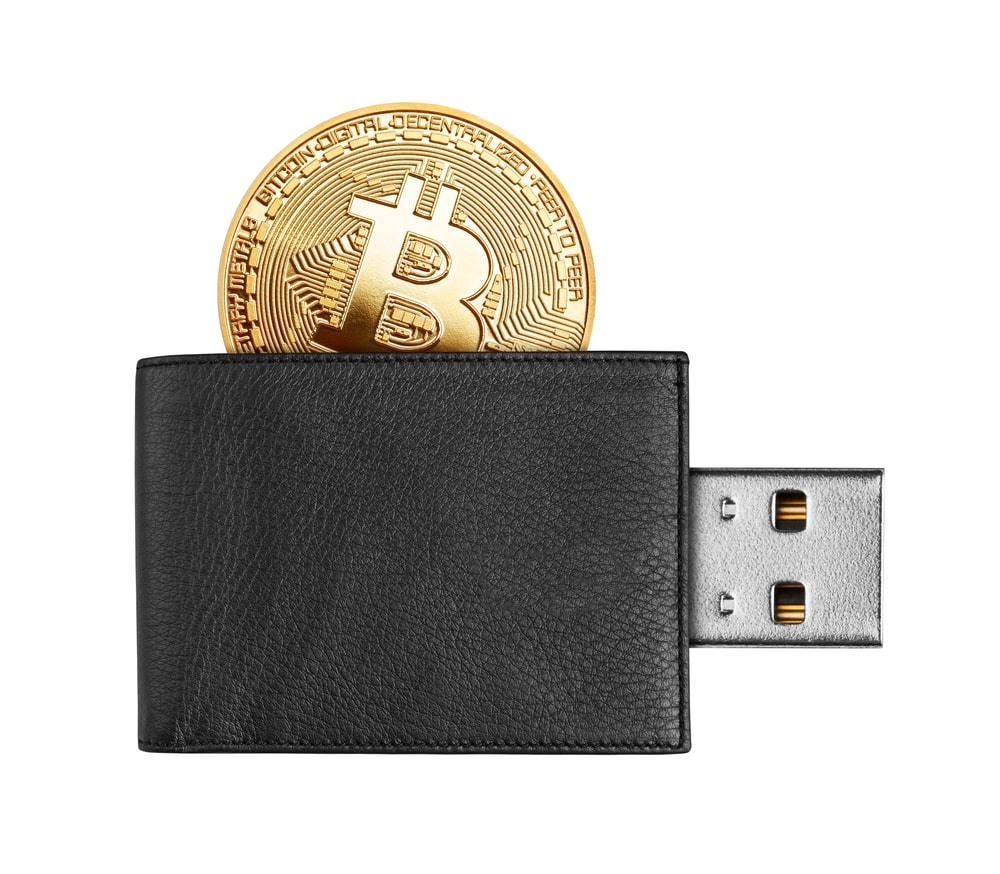 4. Ledger
Hardware Wallet

Hot and Cold Storage

Compatible Crypto Exchange Software
Ledger is the best hardware wallet.
Ledger is a French company that was launched in 2014 and has created many reputable hardware wallets that have dominated the market.
The Ledger Nano X (priced at $119) is one of the most popular hardware wallets that the company offers. The Nano X supports over 1,500 cryptocurrencies and is compatible with over 100 different crypto apps. You can connect the Nano X to your device via USB, USB-C, or Bluetooth.
The Ledger Nano S is a smaller version that's compatible with only six crypto apps, and there's no Bluetooth functionality or USB-C port.
Ledger also offers the Ledger Live software, which allows you to navigate your holdings. You'll also enjoy plenty of customer and community support and also the security perks of open-source software.
5. Mycelium
Online Wallet

Hot and Cold Storage

Built-In Crypto Exchange
Mycelium is the best crypto wallet for mobile users.
Mycelium is a crypto wallet that's only accessible via a mobile app. It's compatible with hardware wallets like Trezor, Ledger, and KeepKey.
Mycelium's security features are top-notch. The code is open-source, and the app supports QR-based payments and personalized control over your private keys. The interface is also very intuitive and well-designed for mobile platforms.
Mycelium only supports Bitcoin, Ethereum, ERC-20 tokens, and FIO tokens. However, if you're trading those coins, then you'll appreciate the app's limited focus and comprehensive security.
6. SoFi
Online Wallet

Hot Storage

Online Brokerage
SoFi is the best crypto wallet for investors.
Unlike the other platforms on this list, SoFi is not primarily designed as a crypto exchange or wallet. Instead, SoFi is an online brokerage platform that allows you to buy and sell cryptocurrencies. There's a $10 fee to open an account, and then you only have to pay transaction fees, like with the other apps.
There are only four cryptocurrencies you can trade: Bitcoin, Ethereum, Litecoin, and Bitcoin Cash. But the narrow focus is perfect for beginning crypto investors. Plus, you can use SoFi to manage other types of investments, from stocks to mutual funds.
7. Robinhood
Online Wallet

Hot Storage

Online Brokerage
Robinhood is the best crypto wallet for beginning investors.
If you're just getting started investing in securities and digital assets, Robinhood will be an excellent app for you. Like SoFi, Robinhood is primarily an online brokerage platform that allows you to trade a limited selection of coins.
You cannot transfer your coins to or from Robinhood from another wallet. But if you want to get started in investing and you might be interested in buying crypto, Robinhood may be a good starting place for you.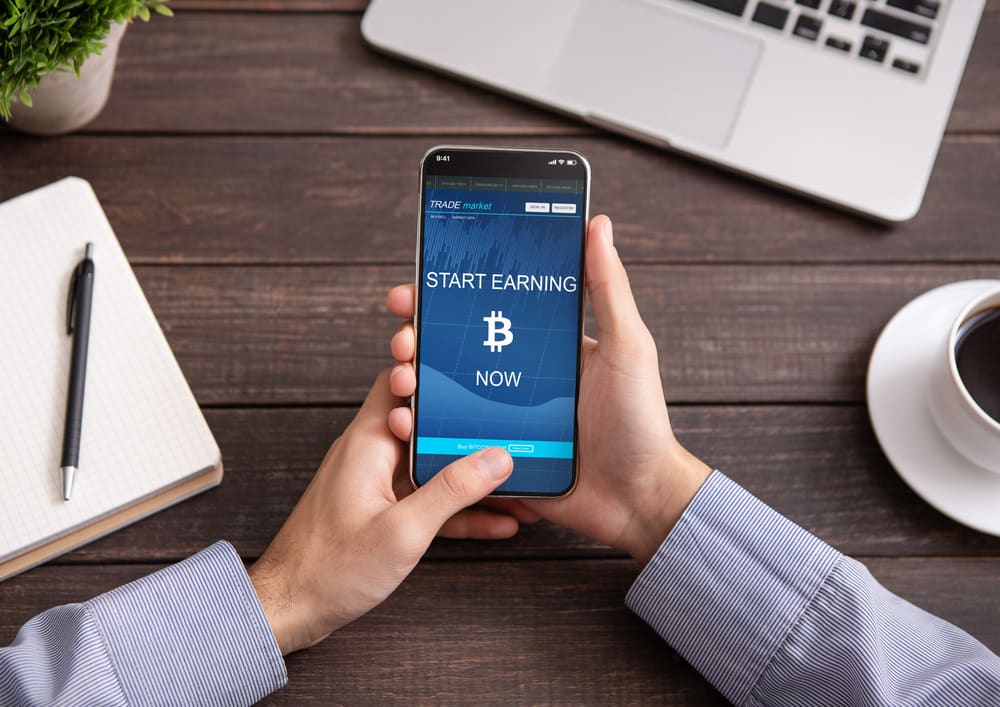 Summary
A crypto wallet stores the private keys that you need to access your cryptocurrency holdings. If your private keys are lost or stolen, you may lose access to your cryptocurrency altogether—that's why you must choose a cryptocurrency wallet that has robust security features. The best crypto wallets provide you with both hot and cold storage options and use security tools like two-factor authentication to prevent unauthorized access to your holdings.
---
Ready to diversify your investment portfolio beyond cryptocurrencies?
Cryptocurrencies like Bitcoin and Ethereum can be lucrative investments with the proper execution, but there is no denying the risks. Investing in real estate is a great way to balance out this risk while achieving financial freedom. Learn how to get started in our new online real estate class hosted by expert investor, Than Merrill.
So if you want to learn more about real estate investing, register for our FREE 1-Day Real Estate Webinar and get started learning how to invest in today's market!
---
The information presented is not intended to be used as the sole basis of any investment decisions, nor should it be construed as advice designed to meet the investment needs of any particular investor. Nothing provided shall constitute financial, tax, legal, or accounting advice or individually tailored investment advice. This information is for educational purposes only.