Key Takeaways:
---
Wall Street has taken investors on a lucrative ride for the better part of a year. Since the market crashed as a result of the Coronavirus, stocks have consistently marched upwards. Pullbacks threatened to end what is turning out to be a great year for investors along the way but never amounted to anything more than a slight correction. When all is said and done, the S&P 500 has increased 26.8% in one year. However, it is worth noting that today's unique market conditions have created inherent value in several quality equities. Despite a frothy marketplace, there's still plenty of room for today's value investors to go shopping. Here's a quick look at some of the best value stocks and why investors may want to consider adding them to their own portfolios.
What Are Value Stocks?
The concept of undervalued stocks will change from investor to investor. If, for nothing else, the metrics used to value equities themselves are weighted differently by the entire investing community. While some investors emphasize price-to-earnings ratios, others choose to look at the market cap, total addressable market, and anything else that may be used to help value a company more precisely.
When all is said and done, there are too many variables and too many metrics by which a company may be objectively valued. Therefore, the definition of a value stock will largely depend on who you ask.
Regardless of who you ask, however, most investors will relate the best value stocks to cheap valuations. As their names suggest, value stocks are widely considered to be cheap, relative to their earnings and long-term growth potential. In addition to their relative affordability, value stocks typically share some or all of the following characteristics:
More often than not, value stocks are established, mature businesses

Most value stocks will boast steady growth rates, but not fast enough to be confused with growth stocks

Value stocks have become synonymous with stable revenues and earnings reports
In other words, value stocks are companies that have demonstrated they can provide shareholders with long-term growth that exceeds the limits set by their current valuations.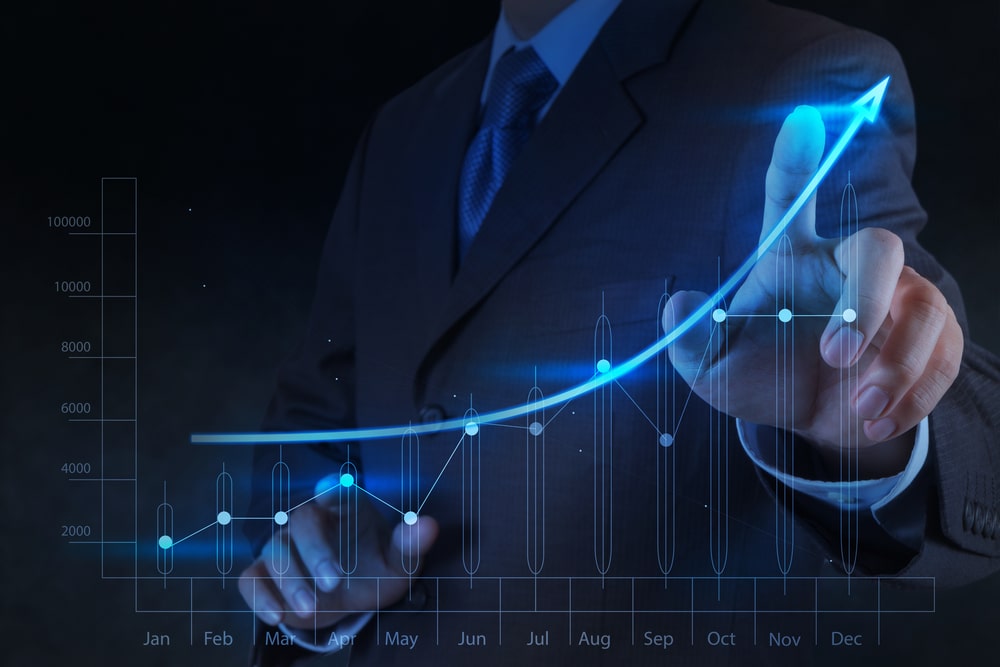 How To Find Value Stocks
To find value stocks, investors must first know what to look for. It isn't enough to look for stocks that are cheaper today than they were in the past; that's not how value stocks work. Instead, investors need to look at the underlying fundamentals relative to the company's prospects (along with other indicators). Not surprisingly, there are many things investors need to look into to find value stocks, which begs the question: Which metrics will help investors find value stocks?
Investors need to consider several important metrics when finding the top value stocks, but there are three which demand a little more attention than the rest of the pack:
P/E ratio: Otherwise known as a price multiple (or earnings multiple), the P/E ratio (price-to-earnings ratio) is a metric used to value a company based on its current share price relative to its earnings per share. Typically the most common and most popular valuation tool, the P/E ratio, is best used to compare companies within a similar industry. To calculate the P/E ratio, divide a company's stock price by its earnings last year. To be clear, there's no objectively "good" P/E ratio, but 15 is usually the differentiator between value stocks and expensive stocks; those below 15 are usually considered "cheap," while those above 15 are either fair value or expensive.

PEG ratio: Short for "price-to-earnings-to-growth" ratio, the PEG ratio isn't all that different from the previously discussed P/E ratio. While the PEG ratio helps prospective investors identify a value, it also adjusts to account for different growth rates. To calculate the PEG ratio, divide the P/E ratio by the company's annualized earnings growth rate. Anything lower than 1.0 typically suggests the stock is cheap.

Price-to-book (P/B) ratio: Many investors have grown accustomed to valuing companies based on their book value, or the company's total net assets. However, investors may use a stocks' respective share price as a multiple of its book value to identify cheap buying opportunities. Stocks trading for less than their book value may represent buying opportunities.
It should be noted that these metrics aren't the only things investors should use to find value stocks but are instead to be used in addition to other tools. If, for nothing else, these metrics aren't guaranteed to identify undervalued stocks, nor do they work for every company or even the growth stage the company is in. For example, some companies may not even have earnings, which would render these metrics moot. Therefore, it is better to look at these metrics as compliments to a larger valuation strategy.
---
[ Interested in diversifying your investment portfolio beyond the stock market? Register for our FREE online real estate class to learn why real estate investing is the perfect compliment to any portfolio. ]
---
10 Best Value Stocks To Buy In 2021
Ford Motor Company
Ford Motor Company is currently one of the many victims of the global semiconductor shortage. Due to overwhelming demand and the lingering impact of the Coronavirus, just about every automaker has experienced a setback in the first part of 2021, and Ford is no exception. In addition to a broader market sell-off, the shortage of computer chips Ford relies on to make some of its best-selling models are pushing share prices lower.
The latest setback has made Ford look extremely valuable relative to its peers. With a Price to Sales ratio of 0.44x, Ford appears to be relatively inexpensive. For some context, the auto industry has a median price-to-sales ratio of around 0.80x. When you use Ford's price-to-sales ratio as a multiple of its price-to-book value, it looks even cheaper than its competitors.
Besides looking like one of the best value stocks to buy in 2021, Ford also has many tailwinds working in its favor. In particular, the latest trend favoring electric vehicles will prop up Ford over the long term. As the auto company transitions more of its fleet to electric power, plenty of growth should be supported by long-term trends. The recent release of the new-and-improved Bronco and the impending release of the F-150 Lightning are signs that Ford is looking to be a large player in the electric vehicle future. With its well-established customer base and distribution line, there's no reason to think Ford can't be one of the top players in the EV movement.
General Motors Company
General Motors' addition to this list may lead many to believe the entire auto industry is undervalued. However, the opposite is true: The auto industry has been firing on all cylinders for the better part of a year. Many people have turned away from public transportation over the course of the pandemic and straight towards purchasing their own cars. As a result, many automakers have substantially increased their valuations, but General Motors is one exception.
Since General Motors belongs in the auto industry and has positive earnings, investors should consider using the PEG ratio to value it properly. In doing so, you'll find General Motors has a PEG of 0.70x, which doesn't necessarily make it a "cheap" stock. In fact, a 0.70x PEG suggests GM is fairly valued. It isn't until you compare General Motors to the rest of the industry that you realize how good a value today's shares are. The automotive industry as a whole boasts a PEG of 0.94x.
Like Ford, General Motors is simultaneously undervalued and expected to be the beneficiary of long-term growth trends. If GM can transition the majority of its fleet from combustion engines to electricity without losing any market share, the company could represent a great long-term buying opportunity,
Kinder Morgan, Inc.
At the risk of sounding counterintuitive to the previous value stocks, Kinder Morgan appears undervalued because the complete transition to electric vehicles is so far away but a real threat. If for nothing else, Kinder Morgan is caught in an awkward place, where the world is turning away from natural gas in favor of more carbon-friendly alternatives.
Kinder Morgan uses its vast array of pipelines to transport and store natural gas as an energy infrastructure company. However, the stock is currently a value play because investors are already looking towards "green" alternatives. In the meantime, the complete transition away from natural gas won't take place anytime soon; it's the mere threat that has made this particular stock affordable. In reality, cities worldwide will depend on natural gas for years, if not decades, and Kinder Morgan will be one of the primary suppliers.
As a component of the Oil, Gas & Consumable Fuels industry, Kinder Morgan has positive earnings, which means prospective investors may use several metrics to value the company: PEG, P/E, and P/B ratios are all in play. Kinder Morgan's 23.27x P/E makes it one of the most expensive in the industry, but since many investors are looking away from oil and gas, the industry offers many discounts. Therefore, Kinder Morgan is expensive in an affordable industry, making it one of today's best value stocks right now.
DICK'S Sporting Goods, Inc.
DICK'S Sporting Goods is an online and physical store retailer which provides goods and services in the sporting goods industry. As its name suggests, each of its stores across the United States sells sporting goods equipment, fitness equipment, golf equipment, and hunting and fishing gear products. DICK'S Sporting Goods also owns and operates Golf Galaxy, Field & Stream, other specialty concept stores, and a youth sports mobile app. Together, a nationwide network of stores has made DICK'S Sporting Goods one of the country's most trusted sporting goods stores.
Even with its popularity, however, DICK'S Sporting Goods was hit hard in the early stages of the pandemic. With a large footprint of physical stores, the retailer took a big loss when quarantines closed many of its locations. When the market crashed, DICK'S Sporting Goods' stock price dropped about 132%. Since then, the stock has come roaring back and is now at an all-time high. Still, DICK'S Sporting Goods looks like one of the best value stocks to buy right now.
Over the course of the pandemic, more and more people have turned their attention towards health and fitness. As a result, DICK'S Sporting Goods entered into 2021 with a lot of momentum. According to CEO Edward Stack, "during this pandemic, the importance of health and fitness has accelerated and participation in socially distant, outdoor activities has increased," and so has DICK'S Sporting Goods' bottom line.
The company has performed well in 2021, and the stock still trades at a bargain. With a price-to-earnings ratio of 9.58x, DKS is trading well under industry peers. If that wasn't enough, DKS seems inexpensive with a PEG value of 0.65x, below the Specialty Retail industry median PEG of 1.06x. There's no doubt about it; DKS looks relatively cheap, especially when compared to how most stocks are trading today. Additionally, the company appears to have a lot of secular tailwinds working in its favor.
Zillow Group, Inc.
Zillow has become synonymous with quick and easy appraisal values and rental rates. The online real estate portal became known for offering quick access to housing market information. That said, many may not realize that Zillow actually offers its users much more than access to information; it offers various real estate transactions and related services. In particular, Zillow helps its user base with buying, selling, renting, and financing services for residential real estate properties.
Since the onset of the pandemic, Zillow has greatly outpaced the S&P 500 Index, but the stock may still be undervalued compared to its potential. As the leader in online real estate platforms, Zillow has a large advantage. The market cap Zillow is working with is roughly $28.3 billion, and that's being generous. Zillow only needs to gain a fraction of the real estate market share to realize its true potential.
Ally Financial Inc.
Ally Financial is a bank that operates primarily in the United States and Canada. Ally Financial provides its customers with automotive loans, insurance options, mortgage loans, and corporate finance in both countries. Not unlike all businesses in the banking sector, however, Ally was hit hard by the pandemic. When the Fed dropped interest rates to combat stagnation, every bank in the country lost leverage, and Ally was no exception. Consequently, Ally's "bread and butter" deals in the auto insurance industry, which also took a big hit during the pandemic. With fewer people driving, Ally lost a lot of revenue last year, which would explain why it's one of the best undervalued stocks to buy in 2021.
Ally Financial appears to be fairly valued by the current market. In fact, Ally's 1.20x price/earnings-to-growth ratio is right in line with the consumer finance industry. However, the real value comes to light when investors consider the company's 8.80x price-to-earnings ratio.
In addition to its actual valuation, Ally is already benefiting from the reopening of the economy. As more people hit the road, microprocessor shortages fade, and auto inventories grow, Ally's auto insurance branch will return to its dominant form. In association with its future growth, Ally's strong valuation is more than enough evidence to make it a top-value stock to add to any portfolio.
Skyworks Solutions, Inc.
In association with its own subsidiaries, Skyworks designs, develops, manufactures, and markets proprietary semiconductor products to be sold globally. However, the recent chip shortage has called into question Skyworks' short-term prospects. The inability to fulfill many of its biggest clients' orders has forced the market to discount its stock price unfairly. That's not to say the market isn't right, but rather that it's a bit short-sighted. It's true: the chip shortage does hurt Skyworks' immediate potential.
As a result, Skyworks is trading with a price/earnings-to-growth ratio of 1.55x, which is low enough to bring it under the industry average. The semiconductor industry trades with a price/earnings-to-growth ratio of 2.26x, making Skyworks look like a bargain. Skyworks looks even more undervalued when comparing its P/E ratio to the industry average—26.21x and 33.18x, respectively.
From a pure valuation standpoint, Skyworks looks undervalued. However, long-term secular trends within the semiconductor industry and Skyworks' position as an industry leader suggest the stock is one of the best value stocks to buy in 2021. As more technology continues to rely on semiconductors, Skyworks will continue to grow at a rate investors can be comfortable with. Once the chip shortage sorts itself out and the auto industry increases orders, analysts expect revenues and earnings to increase exponentially, along with share prices.
Adobe Inc.
Adobe has become synonymous with some of the best software companies on the planet. Its flagship product, the Creative Cloud, grants subscribers unlimited access to an entire suite of creative products, not the least of which include Photoshop. Adobe's creative products have become a household name for anyone in need of design software, from movies to social media advertising. Its utility amongst today's most creative businesses has enabled Adobe to increase share prices by 400% in the last five years.
That said, don't let Adobe's latest run of success make you think it's too expensive. While already having beat the S&P 500 by a wide margin in recent history, Adobe's current 2.83x price/earnings-to-growth ratio is well below the industry average. Not only that, but analysts expect Adobe to continue its growth pattern, upwards of 23% for the next couple of years. Of course, a pristine track record does not guarantee future success, but the company has a massive market opportunity still in front of it. There's no reason Adobe's position as the "best-in-class" creative software shouldn't give it all the momentum it needs to increase its market share.
Ulta Beauty, Inc.
Aptly named, Ulta Beauty is a retail powerhouse amongst the specialty retail industry. Each of the company's 1,264 retail stores across 50 states offers shoppers a wide variety of beauty and healthcare products that range from cosmetics and fragrances to make-up and salon styling tools. For all intents and purposes, Ulta has established itself as the premier health and beauty retailer in the country, whether shoppers are on a budget or willing to spend more on high-end products.
Despite sitting comfortably at the forefront of its industry, however, Ulta trades at an attractive valuation. When just about everything seems overvalued, Ulta boasts a price/earnings-to-growth ratio of 0.76x. The entire specialty retail industry, on the other hand, has a slightly less modest PEG ratio of 1.06x, which makes Ulta look very affordable.
In addition to its valuation, Ulta is set to benefit immensely from a reopening economy. As people go back to work and out in public more, Ulta products will see an uptick in use, and share prices will reap the rewards.
ViacomCBS Inc.
ViacomCBS is the media entertainment company behind the wildly popular CBS Television Network. Most recently, however, ViacomCBS released its own streaming service: Paramount+. Viacom's new streaming service expects to compete with the likes of Disney+ and Netflix. The move simultaneously increases revenue and mitigates the risk of "cable cutting." That said, Viacom's stock didn't move up on the Paramount+ announcement. Instead, the company's stock was victimized by what amounts to a poor margin call.
In the first part of this year, investment banks serving as Archegos' broker made a mistake in asset allocation; instead of adding cash to individual accounts, the broker sold Archegos Capital Management's large position in ViacomCMS. The large sale created an artificial dip in the company, and the stock dropped more than 60% from March's high.
The drop corresponded with Viacom's release of Paramount+ and seems to be an unfair correction. If for nothing else, Viacom's 9.89x price-to-earnings ratio is well below the media industry median PE of 18.07x. Like every other stock on this list, Viacom has long-term trends working in its favor, and the current valuation doesn't seem to be reflected correctly.
3 Best Value Stocks For Beginners
Berkshire Hathaway Inc. (NYSE: BRK-B)

Bristol-Myers Squibb Company (NYSE: BMY)

Morgan Stanley (NYSE: MS)
Berkshire Hathaway Inc.
It is typically better for new investors to build their portfolios on solid foundations, and no foundation is stronger than that of starting a position in Berkshire Hathaway. The product of Warren Buffett himself, Berkshire Hathaway, has become synonymous with Wall Street's greatest stocks. The company represents the unique convergence of more than 60 wholly-owned businesses and more than four dozen different positions in some of today's greatest equities. Buffett himself is a value investor and rarely strays from his ideology, which means an investment in Berkshire Hathaway represents an investment in value.
Bristol-Myers Squibb Company
Bristol-Myers Squibb is a biopharmaceutical company specializing in three particular healthcare sectors: oncology, immunology, and cardiovascular therapeutics. BMY has become one of the most credible names in an industry which could use more of them. Despite being one of the biggest players in the healthcare industry, however, the stock actually ended 2020 down from where it started. At a time when the entire market shot up, BMY remains relatively stagnant. That said, BMY has many tailwinds expected to work in the company's favor moving forward. The 2019 acquisition of Celgene and other promising drugs should help BMY grow from today's cheap valuation. On top of that, BMY has a relatively low P/B and price-to-sales ratio, making the stock look more attractive than alternatives in the same industry.
Morgan Stanley
The entire financial sector lagged in every major market index, and Morgan Stanley was no exception to the rule. Over the course of 2020 and 2021, Morgan stately underperformed the broader market because of low interest rates. Nonetheless, the company's recent performance wasn't due to its own shortcomings but rather the lasting impact of the Coronavirus. Morgan Stanley is still one of the best names in the financial sector, and its recent performance makes it a good value, especially with the economy about to open back up again. Additionally, both Morgan Stanley's P/E and P/S ratios suggest the company is undervalued compared to its peers.
Summary
The market has experienced every end of the spectrum in one year. Last year, the market experienced one of the most dramatic downturns in history when COVID-19 was officially declared a pandemic. However, the market always drops faster than it rises and rises more than it drops (at least that's what history tells us). Since the crash, the market has done nothing but improve, less a few corrections here and there. In that time, investors were introduced to some of the best value stocks the market has ever seen. In a matter of weeks, the market gave out some of the best discounts anyone could ask for. Those fortunate enough to be able to find the top value stocks are reaping the rewards. Those listed above have already paid off well, but identifying the best value stocks moving forward well hey new investors establish lucrative positions in the future.
---
Ready to diversify your investment portfolio past stock investing?
While stock investing can be an attractive investment strategy, there is no strategy more lucrative than real estate investing. Learn about the many money making opportunities there are in real estate with our new online real estate class hosted by expert investor, Than Merrill.
Register for our FREE 1-Day Real Estate Webinar and get started learning how to start a successful investment business today!
FortuneBuilders is not registered as a securities broker-dealer or an investment adviser with the U.S. Securities and Exchange Commission, the Financial Industry Regulatory Authority ("FINRA"), or any state securities regulatory authority. The information presented is not intended to be used as the sole basis of any investment decisions, nor should it be construed as advice designed to meet the investment needs of any particular investor. Nothing provided shall constitute financial, tax, legal, or accounting advice or individually tailored investment advice. This information is for educational purposes only is not meant to be a solicitation or recommendation to buy, sell, or hold any securities mentioned.