Has stock trading been calling your name lately? Maybe your friends are starting to trade stocks and you want to get in the game. Or, perhaps you're loyal to a brand and have faith that it will grow. Before you get active with online trading, you should always educate yourself first. Learning how to trade stocks online can be tricky if you don't know how to get started. Use this beginner's guide so that you can start trading stocks online with confidence.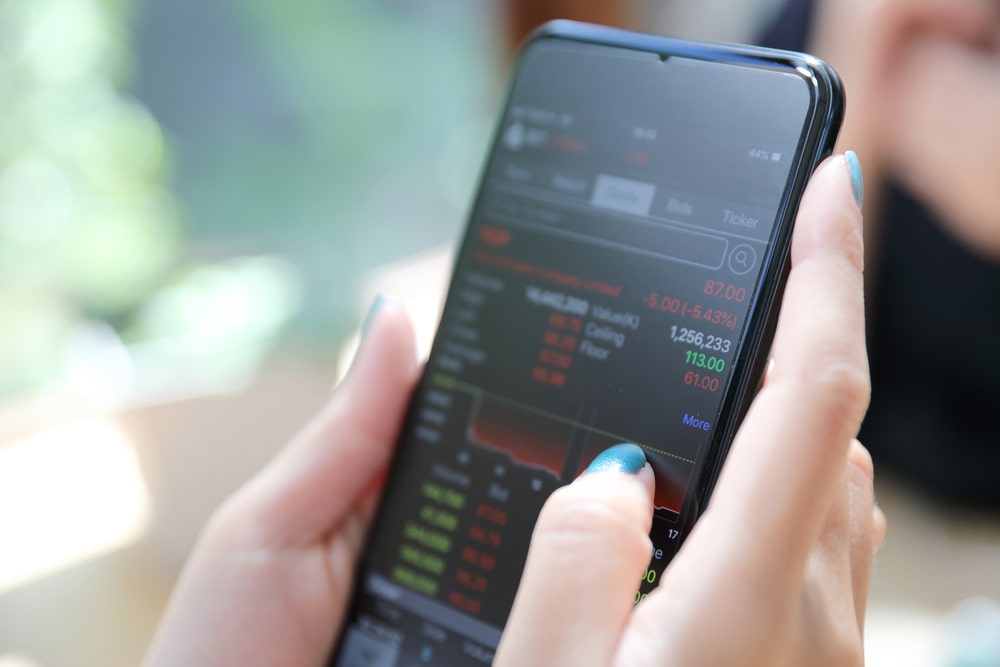 How To Trade Stocks Online In 7 Steps
There are several different ways you can go about getting your start in online stock trading. You could dive right in and learn through experimentation, or you could copy what a friend is doing. However, that's not what we recommend. We will always be proponents of conducting your own research and devising a game plan before getting started. That will be the best way to ensure that you'll find success, and avoid common mistakes, especially as a beginner.
Follow these 7 simple steps and you'll be well on your way to devising your very first online trade strategy:
Choose the right strategy.

Educate yourself in stock trading.

Select an online broker.

Research different stocks.

Solidify your plan.

Start trading stocks online.

Try advanced stock trading strategies.
---
[ Thinking about investing in real estate?
Register to attend a FREE online real estate class
and learn how to get started investing in real estate. ]
---
1. Choose The Right Strategy
Before you do anything, ask yourself the difficult question of whether trading stocks is truly the right fit for you. Trading individual stocks can be risky, and it takes work. The most surefire way to build long-term wealth is by contributing to retirement investment accounts, such as a 401(k) or a Roth IRA. You can visit this guide if you're unfamiliar with retirement investing.
If your employer sponsors a 401(k) program, are you contributing? Are you meeting the minimum to be eligible for employer matching? Are you contributing the annual maximums? Are you contributing at all to an IRA to supplement your 401(k)?
If you didn't answer with a resounding "yes" to these questions, then it might be a good time to revisit your strategy. After all, you'll want to make sure you've maxed out your retirement savings options first and foremost.
Otherwise, if you're ready to take on some risk and don't mind getting more involved in your investing strategy, keep reading.
2. Educate Yourself In Stock Trading
Before you attempt to do any trading at all, make sure you learn everything you can about the stock market and trading. Mistakes can be costly, so you'll want to be well-versed.
Nerdwallet provides a list of free educational resources that can help you learn how to buy and trade stocks. You can also find online courses through massive open online course (MOOC) sites like Udemy or LinkedIn Classroom.
You can also benefit from educational resources once you select your broker. Many online brokerages offer free resources and support for their clients, so don't forget to check offerings while you're making comparisons.
While conducting your research, make a note of how much stock trading will cost you. On top of the stock price, other expenses will add up quickly. Examples include commission fees and fund management fees. You'll also learn about taxes. Any time you earn a profit from trades, you'll be required to pay capital gains tax. You'll end up paying more taxes when you hold stocks for short amounts of time. This is because the U.S. tax structure encourages long-term investing. If you prefer to minimize your taxes, consider using your investing budget towards a Roth IRA instead.
Use this information to start determining what your investing budget might be. Part of that budget should also include an emergency fund to fall back on.
3. Select An Online Broker
As a beginner, you should be selecting a broker that offers the tools and support to match your experience level. Some examples include customer support availability, educational resources, and low account minimums. You'll also want an online broker that offers a streamlined platform that creates a good and easy user experience.
While researching online brokers, also make sure to compare fees, such as monthly membership fees or trading commission fees. Take your time doing your research, so that you can feel confident that your hard-earned money is in good hands.
Below is a list of some of the best online stock brokers for beginners. Stock trades for all of these brokers are free with no minimum deposit required:
Robinhood is well-known as one of the best online brokers for beginners. They offer a mobile app that is clean and intuitive. Also, it offers plenty of investor education marketed toward newbies. Unfortunately, this platform is not ideal for more experienced traders. It does not offer resources such as market research or trading tools.

E*Trade is well-touted for having an excellent platform for beginners. It's easy to navigate and offers beginner-friendly tools, such as practice trading and note-taking. Stockbrokers.com recently ranked E*Trade as a top 5 broker for research, education, active trading, futures trading, and IRA accounts. It also ranked first overall for mobile trading and options trading.

TD Ameritrade is known as the best-overall brokerage for beginners. Not only does it offer an intuitive website, it offers one of the most robust education programs. Offerings include a library with hundreds of webinars, videos, and courses. TD Ameritrade has also set itself apart as the only broker to gamify the investing experience. Beginners would benefit from a system with quizzes, badges, and tracking while they earn points. Users can also get practice using fake money.

If you'd like extra support in the education and research area, Fidelity could be a good fit for you. Their platform offers a robust learning center but is most well-known for its market research. Researched in-house, Fidelity provides financial articles that are well-regarded by experts. In addition, the broker offers significant education regarding your retirement.

Charles Schwab is a full-service brokerage that offers investors a diverse offering of investment options. If you are the type of user who would like a lot of customer support, you'll be glad to hear that this broker offers some of the best phone services for clients. Schwab is a solid choice for day and options trading and is also a great pick for retirement accounts. Clients can also benefit from an expensive educational experience.
4. Research Different Stocks
Once you've selected your online stockbroker and opened your account, your next step is researching stocks. Picking out exactly what stocks you'll invest in is sometimes the trickiest part. This can and should take time while you do your research.
Most brokerages will provide their own research and analysis, which can make your job a little easier. They typically provide company reports that include earnings, filings, and risk ratings. You should also conduct your own research outside of your brokerage. There are plenty of investing magazines, newspapers, blogs, and podcasts available from which you can get the latest market tips.
As a beginner, starting with an exchange-traded fund (ETF) should be a consideration. An ETF represents a bundle of stocks, which can help spread your risk. If you don't feel very strongly about investing in one company over another, you can invest in an ETF instead. The same applies if you just don't know where to start.
5. Solidify Your Plan
At this point, you'll have educated yourself, picked out a broker, and selected what stocks you'd like to invest in. Next, it's time to solidify your investing plan.
A key to successful stock-trading is developing patience and learning to play the long game. Sometimes you'll lose money, while on other days you'll experience big wins.
That's why you'll want to go in with a plan, to make sure you don't let your emotions get the best of you.
Experts recommend starting slow with a set budget. Determine how much you're willing to invest, and at what price. Also, identify what your lowest threshold is before you choose to get out of a falling stock. You can start by investing in just one or two stocks, and seeing how they perform. Then, you can re-invest any gains into those same stocks, or a different company. This way, you can get a good feel before you start increasing your investing budget.
Whatever you do, try to do your best to keep your emotions out of your investments, and stick with your plan.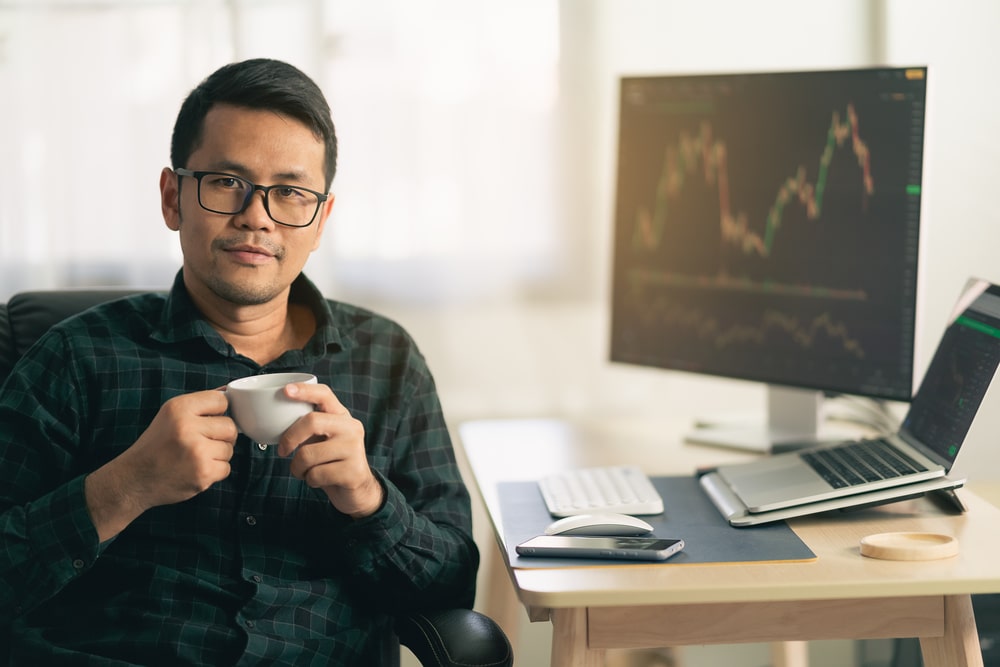 6. Start Trading Stocks Online
If you feel well-educated and have a solid game plan in place, it's time to start trading stocks online. To get started, you'll first need to fund your online brokerage account. This can typically be done with a simple transfer from your bank account.
Once the funds become available, simply use your brokerage's platform to select the stock you want to trade and place your order. The process for each online brokerage will vary, so be sure to closely follow the instructions provided. This is where your brokerage's level of streamlined user experience will come into play. Finally, double-check to confirm that the order you placed was properly executed.
7. Try Advanced Stock Trading Strategies
Once you've been trading stocks for a while, you'll start to gain experience and thus confidence. Eventually, you may be tempted to venture into some more advanced trade strategies.
You can enjoy gains at a faster pace, but only if you can stomach increased risk. Keep in mind, however, that quick gains also mean the possibility of fast losses. You could try trading on margin, which is when you borrow money from your brokerage. The borrowed money can increase your investing budget, helping you to expand your portfolio. However, proceed with caution. Borrowing to trade is a great way to get yourself into debt when things go wrong.
When you start navigating these trickier waters, always make sure you have a backup plan and a safety net. You'll be thanking yourself if anything ever goes wrong.
Summary
The most intimidating part of learning how to trade stocks online is getting used to the stock market environment. Additionally, it can take some guts to expose yourself to a volatile experience. Just like with any other investment strategy, the best thing you can do for yourself is to conduct a lot of research before getting started. By setting a solid game plan in place, you can brace yourself in the face of uncertainty and stick it out for the long haul. If you ever feel lost or confused, revisit this beginner's guide and make sure you're following the simple 7 steps we've provided.
Are you a seasoned online trader? What are some sage words of advice you'd give to a beginner? Share in the comments below!
---
Ready to cashflow your investment portfolio?
Find out how Andy Tanner uses the stock market to generate cash flow with safe, steady investing strategies – no matter what is happening in the overall economy.
Register here for Instant Access to Learn How To Start Stock Investing For Cash Flow, and get started learning how to start a successful investment portfolio today!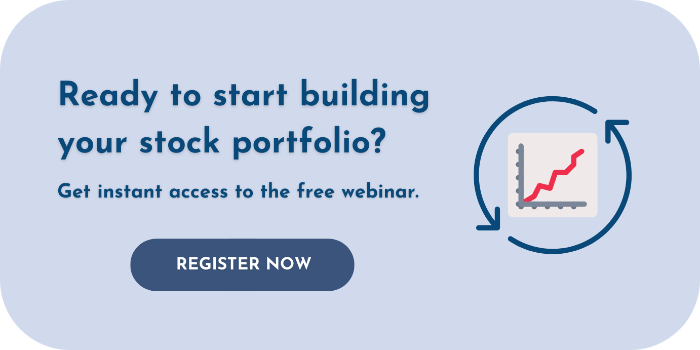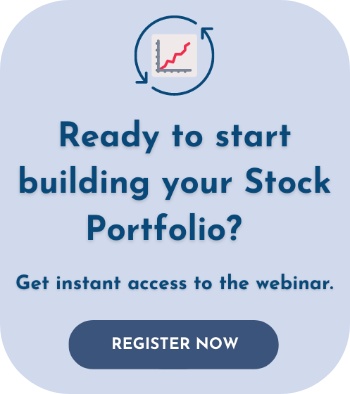 ---
FortuneBuilders is not registered as a securities broker-dealer or an investment adviser with the U.S. Securities and Exchange Commission, the Financial Industry Regulatory Authority ("FINRA"), or any state securities regulatory authority. The information presented is not intended to be used as the sole basis of any investment decisions, nor should it be construed as advice designed to meet the investment needs of any particular investor. Nothing provided shall constitute financial, tax, legal, or accounting advice or individually tailored investment advice. This information is for educational purposes only is not meant to be a solicitation or recommendation to buy, sell, or hold any securities mentioned."