Flipping houses continues to grow in popularity and represents a great way to get your real estate investing career off the ground. However, if you start your first project and decide to "wing it," your plan probably won't turn out how you had originally hoped. Consequently, if you choose to implement systems, utilize a house flipping app, and network with professionals, you are sure to realize success.
The most important part of house flipping or any real estate investment endeavor, for that matter, is education and due diligence. The one thing that makes the experts so good is that they never stop learning. The industry is constantly changing, so it is important to use helpful resources and applications to stay up to date and ahead of the competition.

---
[ Thinking about investing in real estate?
Register to attend a FREE online real estate class
and learn how to get started investing in real estate. ]
---
How To Successfully Flip Houses
Educate Yourself: Emphasize minding due diligence and expanding your knowledge on the entire field of real estate investing. At the very least, pursuing knowledge will mitigate risk; at its pinnacle, however, learning everything there is to know about flipping houses can elevate your career to an entirely new level. Turn to a trusted house flipping app for some valuable information or use other valuable resources at your disposal to gain a leg up on the competition.

Know The Numbers: Every decision made in the real estate industry must be the result of objective reasoning. Making a decision based on emotions is the surest way to get into trouble. Therefore, it's important to know how to collect the right data and know how to translate it.

Research The Market: When buying a home to flip, you aren't only buying a property; you are buying into the local market. If, for nothing else, the value of the property is inherently tied to the location. As a result, you'll need to know as much about the market as the property. Doing so will give considerable insight into what to expect in the future.

Hire An Inspector: Once you decide to purchase a home, make sure you have it inspected before finalizing any transactions. A proper inspection will reveal the current, true condition of the home and identify any problem areas. The inspection is a valuable tool to make sure buyers know exactly what they are getting into.

Negotiate & Make An Offer: Once you are comfortable with the inspection results and the home appears to be a solid investment, it's time to make an offer. Of course, be sure to leave enough room for profits, but don't insult the owner with an unjustifiably low price. That said, expect to negotiate. Each side will work for the best deal possible, so be sure to make concessions when possible. For the sake of negotiations, however, it may be in your best interest to work with distressed homeowners. That way, their motivation may work in your favor at the time of negotiations.

Hire Great Contractors: Aligning yourself with a dependable contractor is invaluable, as their experience and work ethic will factor into your profit potential. As a result, you will want to enlist the services of a proven contractor. Their help will save you time and headaches, but the quality of their product should serve to increase the asset's value. Not only that, but a good contractor may be willing to work with you on the subject property, and a discounted price, nonetheless (if you offer consistent work for a long period).

Manage The Rehab: Be present at the rehab and make sure the contractor abides by a strict payment schedule. You'll want to set up a payment schedule that pays the contractor a portion of their total each time they hit a milestone. Instead of paying them all at once, give them objectives and reward them monetarily for reaching the previously discussed milestones. Remember, time isn't just money; it's everything, so make sure things stay on schedule.

List The Property: When the contractor is nearly done with their work, start marketing the property. Let potential buyers see your product across every medium. Advertise the home on every available listing, and be sure to tap into your network of buyers to increase exposure. I recommend hiring a real estate agent; their services will cost money, but their experience should sell the home faster and for more money. A good real estate agent is an investment. There's no reason they can't save you more than they cost.

Close The Deal: Once you find a buyer, proceed to negotiate at the closing table. If all goes well, you may find yourself with an attractive profit margin.
The steps listed above have been simplified to provide prospective investors with an idea of the entire process. However, they serve as the foundation of today's most successful investors. More specifically, these steps are found in just about everyone's house flipping strategies and have lead to impressive flipping profits in 2019. According to Attom Data Solutions, "The gross profit on the typical home flip nationwide rose in the third quarter of 2020 to $73,766 – the highest amount since at least 2000. That amount was up from $69,000 in the second quarter of 2020 and from $61,800 in the third quarter of last year."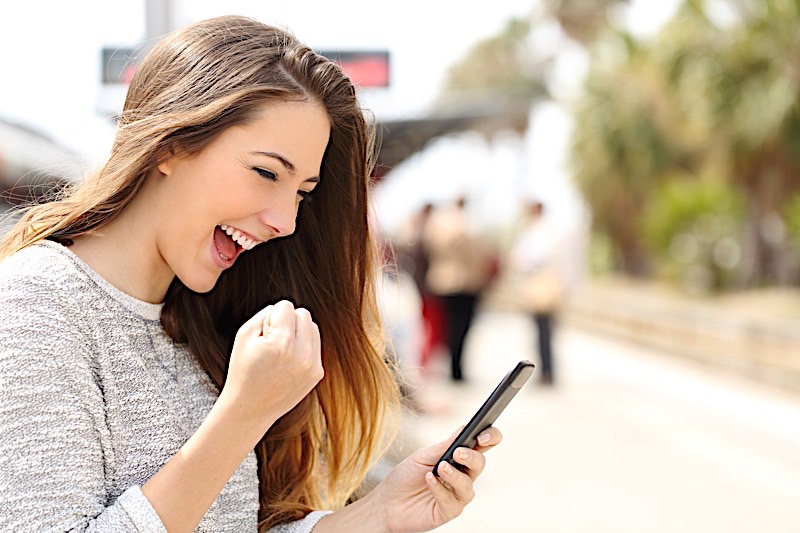 12 Must-Use Home Flipping Apps
The incorporation of new technology in the real estate industry has made investing simpler than ever before, particularly through the use of house flipping apps. There is an app for almost every part of the house flipping process from project organization to budget optimization. Check out the following software for flipping houses to jumpstart your workflow today:
Realeflow

Repair Estimator Plus

Matterport, Inc.

Houzz

Redfin

SpyFu

Homesnap

Property Fixer

Property Evaluator

Flipster

RealtyTrac

Angi
[ Learning how to invest in real estate doesn't have to be hard! Our online real estate investing class has everything you need to shorten the learning curve and start investing in real estate in your area. ]
1. Realeflow
Realeflow is a business management system designed to assist in lead generation for real estate investors and one of the best house flipping tools around. More specifically, however, this program may be used to track deals, manage contracts, and implement email and direct marketing strategies. Realeflow is one of the easiest ways for real estate investors to manage almost every important aspect of their business and make things a lot more efficient.
2. Repair Estimator Plus
Offered to Mastery Students in the FortuneBuilders educational system, Repair Estimator Plus is exactly what it sounds like: a one-stop platform to estimate the costs and expenses associated with each respective deal. This spreadsheet allows investors to put all of their costs and expenses in one simple spreadsheet to impress potential money lenders.
3. Matterport, Inc.
Matterport represents the next step in real estate advertising. This company allows investors to make 3-D renderings of their assets so that prospective buyers may take virtual tours. Instead of hosting an open house, investors may use Matterport to place their listing online, where many more buyers may see their product. Additionally, with access to the home, prospective buyers can walk the house as if they were there, but from the comforts of their own house.
4. Houzz
Houzz is a nationally recognized website and online community that focuses on several aspects that have become important to the investor community: Architecture, interior design and decorating landscape design, and home improvement. Today's investors may reference Houzz to get ideas for their rehabs, or they may use its listing directory to gain access to local professionals. Searching Houzz for ideas may simultaneously award investors with ideas and contractors to execute them.
5. Redfin
In its simplest form, Redfin is a real estate brokerage. Founded in 2004, this particular brokerage has developed a reputation for making everyone's home search simpler and easier to manage, and investors are no different. Second only to the MLS (Multiple Listing Service), Redfin may help investors list their properties and find new candidates for their next rehab.
6. SpyFu
SpyFu is a marketing tool that allows investors to make their websites known. Originally GoogleSpy, SpyFu is an analytics company that shows the keywords that websites buy on Google Adwords and the keywords that websites are showing up for within search results. With this knowledge, investors may improve their website's search results and rankings. Doing so will increase the number of people that may find the information investors want to share.
7. Homesnap
If you are looking for your next project to flip, Homesnap might be able to help you find it. Similar to online real estate sites, Homesnap pulls property listings in your area. The app allows users to filter based on various aspects, making it easy to identify potential fix and flips in your price range. The app also partners with the navigation app Waze, allowing you to drive around an area and look at listings. The only limitation of this feature is that Homesnap does pull on-market properties. If you are looking to avoid a competitive market or score a deal on an off-market home, you will need to look elsewhere. However, if you are trying to get a feel for what's available in your area, Homesnap is an excellent option.
8. Property Fixer
Property Fixer is one of the best tools needed for flipping houses. The app works like a deal analyzer and predicts construction and repair costs using its database. Users can input the sale price and estimated timeline for a project to see potential returns and determine what type of offer to put in on the property. This app is a great solution for investors operating in fast-moving markets, as they can quickly run the numbers on potential deals. There are a few costs left out of Property Fixer to be aware of, such as materials or any unpaid taxes. Additionally, there are a few features that are only available in the premium version of the app.
9. Property Evaluator
When it comes to comparing multiple rehab projects, Property Evaluator can save you a lot of time. This house flipping app allows you to project the returns on several properties at once. Property Evaluator allows you to look at almost all financial aspects of a deal and offers even more perks with the premium version. It is great for narrowing down a few options or even deciding on the right purchase price. The app can also create branded reports for your real estate team or even potential lenders to review. Property Evaluator's biggest critique is that some costs (like labor or materials) don't consider regional cost differences.
10. Flipster
One of the most challenging aspects of fix-and-flip investing is securing consistent, under-value properties to rehab. That's where Flipster comes in. The app uses data from a variety of online sources to identify potential properties in the area based on criteria you select. The app can even identify owner information using public records, reducing your overall research time when finding new leads. Now, these features do come at a price and many investors may not want to spend the funds to determine if this app works for them. The basic package starts at $97 a month, and options increase from there. However, if you want to cut down on research time Flipster may be the solution you are looking for when scouting new leads.
11. RealtyTrac
This is a great app for investors who need a little help finding their new leads. RealtyTrac allows you to search for foreclosures, undervalued properties, and other potential rehab opportunities in the market of your choice. While it is a paid subscription service, there are numerous perks investors may enjoy. One of many include the customizable search parameters, so you can find new leads that fit your ideal wants. The listings typically include owner information, prices, and auction date and times.
12. Angi
Angi, or as you may know it: Angie's List, is a great app when searching for reliable contractors in your market area. The app charges users who list and search; but the benefit is that you can be sure you're talking to real people. One of the biggest complaints about using Facebook Marketplace or other websites are the scams or no-shows listed. By using Angi you can help eliminate some of the headache when it comes to hiring assistance for your next project.

Summary
The right house flipping app can make an investor's job considerably easier. However, not all house flipping tools are created equal. Today's investors will need to vet the tools themselves and learn how to successfully flip houses through a curated education. Only with a mind for due diligence will a house flipping app go from a simple tool to a career-changing asset.
---
Ready to start taking advantage of the current opportunities in the real estate market?
Click the banner below to take a 90-minute online training class and get started learning how to invest in today's real estate market!