What is the purpose of a real estate credibility package, and how can it help secure funding?
A real estate credibility package is essentially an investor tool used to legitimize themselves and their services to others. In its simplest form, a real estate investor credibility package is a multi-page marketing brochure about your business and the services that you offer, including how you differ from the competition. Although generally geared toward private money lenders that may be interested in financing your investment deals, sellers and buyers can ultimately use a real estate investor credibility package to establish credence in their business. If for nothing else, a credibility packet can help to differentiate you from other investors and real estate professionals.
---
[ Thinking about investing in real estate?
Register to attend a FREE online real estate class
and learn how to get started investing in real estate. ]
---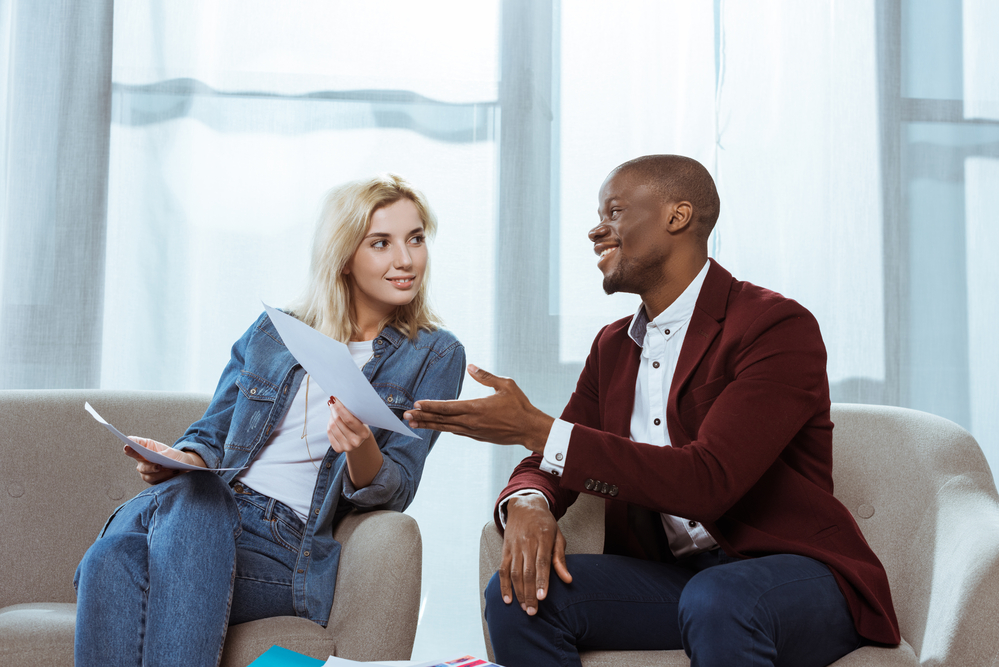 3 Types Of Credibility Packets
The purpose of your real estate investor credibility package will depend on who you are trying to prove yourself to, but the following represent three types of credibility packets that investors use:
1. Seller Credibility Packet
For many beginner investors, it can be difficult to develop credibility in the early stages of their investing careers, as the majority of sellers won't know anything about you or your business. One of the more innovative ways to build trust and rapport on the fly is through a seller credibility packet. This will not only streamline the introduction process, but also help you communicate to sellers that you are not only trustworthy, but an established professional as well. To get started, investors should include:
Contact Information
Core Services Of Your Business
Additional Services you Offer
Description Of Your Business (Include some basic personal information)
2. Buyer Credibility Packet
A buyer credibility packet aims to do the same thing a seller packet does, except with buyers. A buyer credibility packet essentially works the same as a seller packet. However, as you may have already guessed, it is geared towards buyers. It will include most of the same information as a seller packet, such as your contact information, services, business information, but in a way that is tailored specifically to buyers. It is also important for investors to make sure their credibility packets are professionally printed with great imagery that will capture the attention of others.
3. Private Money Credibility Packet
The most common type of credibility packet is geared towards private money lenders. Similar to how a bank seeks to review the details of your financials before providing a loan, a private money lender credibility packet aims not only to express interest in private lending but reveal the opportunity to potentially earn a high rate of return. That said, a private money credibility packet will be more comprehensive than any of the other packets. It seeks to qualify yourself to lenders and help to answer any other questions in the process.
Although it can be used in variations, a real estate investor credibility package aims to alleviate the time spent convincing buyers, sellers, and lenders and instead provide investors with more time to close deals fast.
5 Things To Include In Your Investor Package
Credibility can neither be purchased or sold, it is something that must be earned. The purpose of a real estate investor credibility package aims to build trust, establish credibility, and differentiate businesses from one another. Although every real estate investor's credibility package will not look the same, there are some fundamental traits all packages have. The following highlights five "must-haves" in your real estate investor credibility package:
Personal Information
Case Studies
Buying Philosophy
Testimonials
Frequently Asked Questions
1. Personal Information
The first component of your credibility kit should be all of your contact information. This will include a combination of your phone number, email address, website, and office address, as well as a small blurb about the history of your company. Remember to keep this section brief, and stick to the bullet points of how you can assist sellers and buyers.
Also, this section should include a list of the core services your business offers. This portion will explain how your services will benefit buyers and sellers who don't necessarily want to sell through a real estate agent.
2. Case Studies
To further build your credibility, many investors elect to include case studies from previous investment deals in their real estate investor credibility packages. These success stories, which highlight a particular investment deal (from purchase to sale), will be used to convert prospects into customers. That said, case studies don't need to be complex, too long, or entail too many details, but rather showcase the following information:
Basic information on who the client is
Description of the situation
Description of the services you performed
The end result
A customer testimonial
3. Buying Philosophy
This section can be best completed by providing an example of your real estate portfolio. This will not only explain past and current real estate deals, but it will also provide a snapshot of your investing strategy going forward, as well as explain to future sellers and lenders your approach to acquiring properties.
4. Testimonials
One of the more efficient ways to build credibility in real estate investing is to offer testimonials from past clients. Similar to professional references when applying for jobs, testimonials provide a third-party confirmation that your services are legit. Believe it or not, testimonials are one of the fastest ways to gain credibility in real estate.
5. Frequently Asked Questions
One of the best ways to distinguish yourself from competition is including a frequently asked questions section in your real estate investing credibility package. This will not only eliminate the majority of questions from prospects but also clarify how you–and your services–benefit them.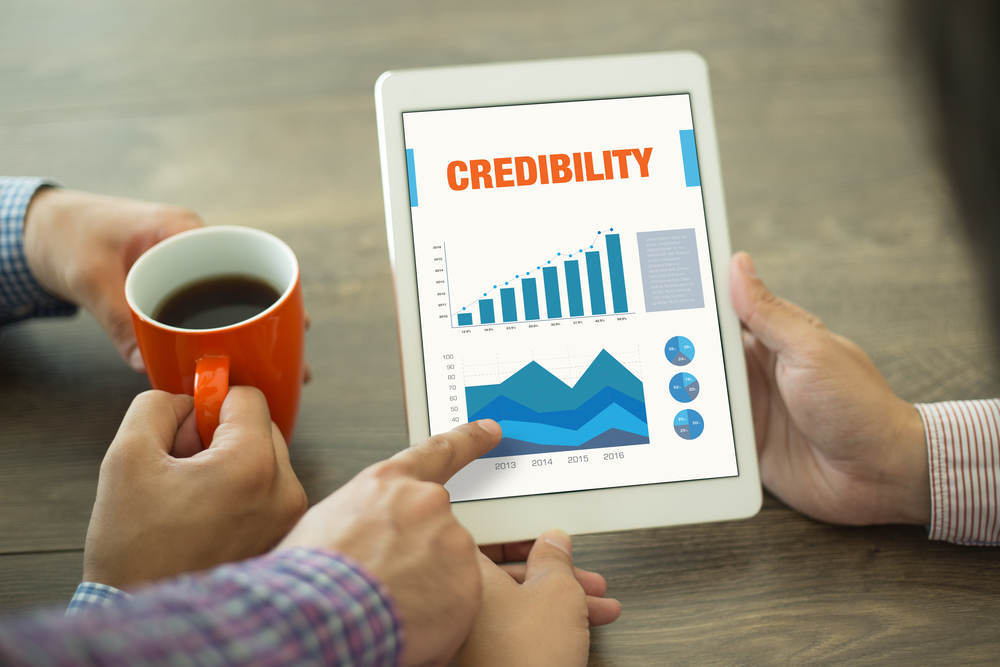 Summary
Building credibility continues to be one of the hardest and most underrated aspects of becoming a real estate investor. It can take years of real estate networking and completing deals to earn the trust and respect of fellow buyers, sellers and lenders. A real estate credibility package can quickly enhance your chances at building trust and rapport with others in the industry, but also putting your business in the fast lane to success. Have questions or comments on real estate credibility packages? Ask below!
---
Ready to start taking advantage of the current opportunities in the real estate market?
Click the banner below to take a 90-minute online training class and get started learning how to invest in today's real estate market!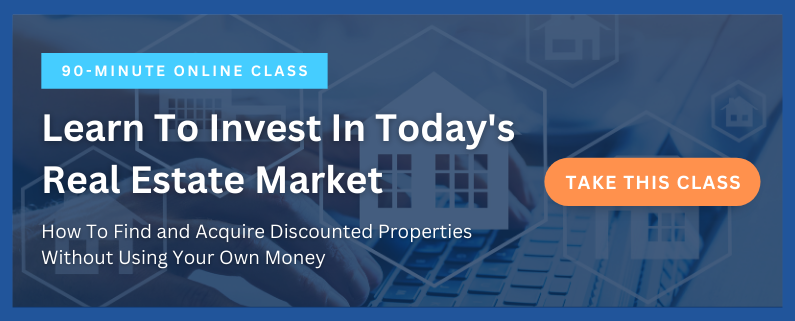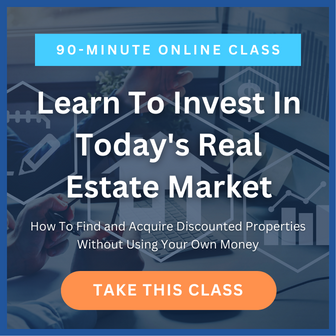 "