Key Takeaways
Investors hoping to cater to millennial homebuyers should search for properties in walkable cities.
Walkable cities promote a healthier lifestyle and contribute to a lower carbon footprint.
New York, San Francisco, and Boston are among the most walkable cities in America.
---
No matter what your investing strategy is, choosing the right market is crucial. That's why it's important to keep a pulse on what today's homebuyers want. So, what exactly do they want?
Millennials, born between 1977 and 2000, currently make up the largest sector of homebuyers. This group is known for prioritizing open floor plans, sustainable features, and most notably: location. Millennials are searching for properties in the most walkable cities, and it's time for investors to start paying attention.
To help homebuyers find walkable areas, there are actually scores given to certain cities. A walkability score refers to a property's proximity to other amenities and how pedestrian friendly the overall area is. Keep reading to learn how and why to use walkability when searching for your next deal.
---
[ Thinking about investing in real estate?
Register to attend a FREE online real estate class
and learn how to get started investing in real estate. ]
---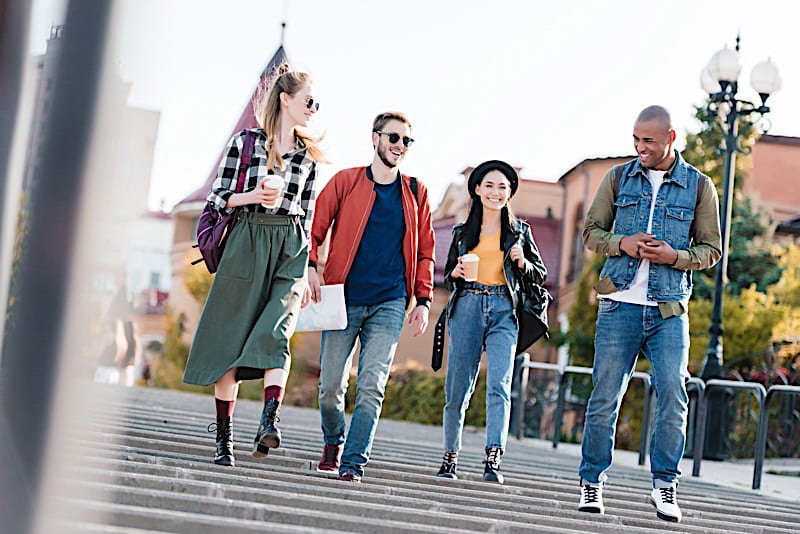 5 Reasons Investors Should Care About Walkability
There is more to a walkable city than simply convenience, in fact these areas actually offer a range of benefits for investors and homebuyers alike. Here are just some of the many reasons to invest in the most walkable U.S. cities:
Healthy Lifestyle: Many aspiring homebuyers are looking at walkable markets because of the type of lifestyle they promote. Being able to walk through neighborhoods, whether to complete errands or exercise, can be highly beneficial to those hoping to make healthier choices. The great thing is, even areas with average walkability scores may have a lot to offer. For example, if somewhere is near outdoor areas or hiking trails (rather than within city limits) it may still be desirable to homebuyers looking for pedestrian friendly areas.
Reduced Carbon Footprint: The desire for environmentally friendly housing is becoming more and more apparent in recent years. Through the emergence of green building practices and energy efficient appliances, the real estate industry is contributing to this trend by prioritizing sustainability. Investing in properties in walkable areas is yet another way investors can contribute to this trend.
Increased Demand: Real estate websites like Zillow and Trulia have now begun advertising walkability scores next to property listings. Homebuyers (and renters) want to know they can access certain amenities without driving or relying on public transportation. Neighborhoods that can offer this level of convenience will typically see an increased demand for that reason. Real estate investors eager to flip or rent out properties should therefore search for areas with a higher score to help attract more offers.
Higher Property Value: Due to the increased demand, walkable markets also see higher property values. According to MarketWatch, high walkability directly correlates to higher selling prices in many neighborhoods. Investors should also note that these areas typically see faster rates of property appreciation, as the increased demand influences prices over time. Investors who are able to break into these markets may therefore benefit from a buy and hold strategy as the property value appreciates.
Millennials Care: Younger generations of homebuyers are more inclined to favor cities with a better walk score than those that require transportation. A study released by Redfin actually showed that more than half of millennials prefer walkable communities. That explains why New York and San Francisco, cities with great "walkability," are leading the way for millennial buyers. Investors should take note of this when looking for their next property to flip.
Top 10 Most Walkable US Cities In 2019
New York, NY — Walkability Score: 87.6
San Francisco, CA — Walkability Score: 83.9
Boston, MA — Walkability Score: 79.5
Philadelphia, PA — Walkability Score: 76.5
Miami, FL — Walkability Score: 75.6
Chicago, IL — Walkability Score: 74.1
Washington, D.C. — Walkability Score: 74.1
Seattle, WA — Walkability Score: 70.8
Oakland, CA — Walkability Score: 68.5
Baltimore, MD — Walkability Score: 66.2

New York is one of the most walkable cities in the world. It's unique overlap of residential and commercial space puts amenities a short distance from almost anywhere. There are a number of unique neighborhoods for investors to consider including Queens, Manhattan and Greenwich Village. Note that home prices have been on the rise in New York for years, partially as a result of the cities popularity. However, investors who are able to break into this market may find a buy and hold strategy to be particularly lucrative. Anyone interested in New York real estate should learn how to find distressed properties or foreclosures, which may represent the chance to secure a profitable deal.
Despite its hilly landscape, San Francisco is still one of the most pedestrian-friendly areas in the U.S. According to Haven Life Insurance Agency, it is actually one of the top five cities millennials are moving to. There is one caveat, though: high home prices have left many unable to purchase homes upon moving to the area. This in turn creates an opportunity for passive income investors, who may find a surplus of tenants when renting in the area. High demand in the area has led to high rental prices—which may mean higher profit margins for those able acquire property. While the San Francisco real estate market may be competitive, the work could easily pay off for savvy investors.
Those living in the Northeast are likely already familiar with Boston's appeal; however, real estate investors should take special note. With the creation of new jobs in the science and technology field, Boston's economy is rapidly strengthening. Not only is Boston one of the most walkable cities, but it also shows tremendous promise as a growing real estate market. Investors should take note of the property appreciation rate, 6.5 percent, which has been rising for the better part of a decade. This bodes well for buy and hold investors who are able to break into the market.
Philadelphia is an often underrated city on the East Coast, though its unique atmosphere and culture continue to attract new residents. With a walkability score of almost 77, millennials have contributed to the demand. Real estate investors will also be happy to know it is much more affordable when compared to other populous cities in the region. This is partially due to the number of distressed properties on the market, which has opened the door for fix and flip strategies. Real estate investors operating in the area have seen quick turn around and a high return on investment when flipping properties.
Miami often comes as a surprise to those not familiar with this South Florida city, but it is a rapidly growing real estate market. The city not only boasts a 75.4 walkability score but it is also a hotspot of education, culture and history. Anyone looking to invest in the area should pay attention to this increasing popularity, particularly the city's 8.2 percent property appreciation rate. While Miami could be suited to any number of investing strategies, the market bodes especially well for those interested in new construction. According to the Miami Herald, the neighborhoods of North Miami, Little Havana and Homestead are some of the most popular areas for buyers right now.
The city planning department in Chicago has worked to make this one of the the most walkable cities in U.S. Areas like Wicker Park and Logan Square are popular among residents for their central locations. The median home price in Chicago currently hovers around $226,000, though the average selling price is around $281,000. This bodes well across investing niches, but investors interested in flipping properties may find this benefit especially attractive. As far as inventory goes, there is an increased demand in the city; however, savvy investors should have no problem finding a deal or two.
The nation's capital is not only pedestrian friendly, but it also hosts an intricate public transportation system. The walkability score is around 74.1, and it remains one of the best cities for commuters looking to ditch the driving. The National Association of Realtors (NAR) recently ranked it as one of the top ten cities for millennial homebuyers. In terms of real estate investing, the rising property appreciation rate signals that a buy and hold strategy could be beneficial. Although, investors may still find success with a number of other options.
Among the many reasons pulling homebuyers to Seattle are its walkable neighborhoods and great views. The city has been attracting millennials for quite some time now, and as it grows so do the pedestrian friendly initiatives. In terms of real estate, Seattle has seen an increase in median home value in recent years as more and more homebuyers move to the area. The market shows no signs of slowing down, which may present some challenges to investors new to the area. A great place to start is by searching for distressed properties or foreclosures. These can represent great opportunities to secure deals below market value.
Across the Bay from San Francisco is another one of the most walkable cities. A recent study actually showed a 19.2 percent increase in the millennial population in Oakland over the last year, and the trend is expected to continue. In addition to its high walkability, Oakland is one of the more affordable places to live in the Bay Area, further contributing to its popularity. Real estate has benefited from appreciation over the last few years, which has led to increased equity for many property owners in the area. Despite being easier to break into than San Francisco, Oakland is still a competitive real estate market. Investors may find difficulties flipping properties, and should instead lean into buy and hold strategies.
Baltimore provides a great balance of walkability and affordability for homebuyers, making it an especially attractive market for millennials. With a walkability score of 66.5 percent, residents of Baltimore benefit greatly from its easy layout and public transportation. The city also has one of the highest flipping rates in the country, according to Attom Data Solutions. The same study also showed some of the highest return percentages for investors. Overall, Baltimore shows high levels of promise for fix and flip investors.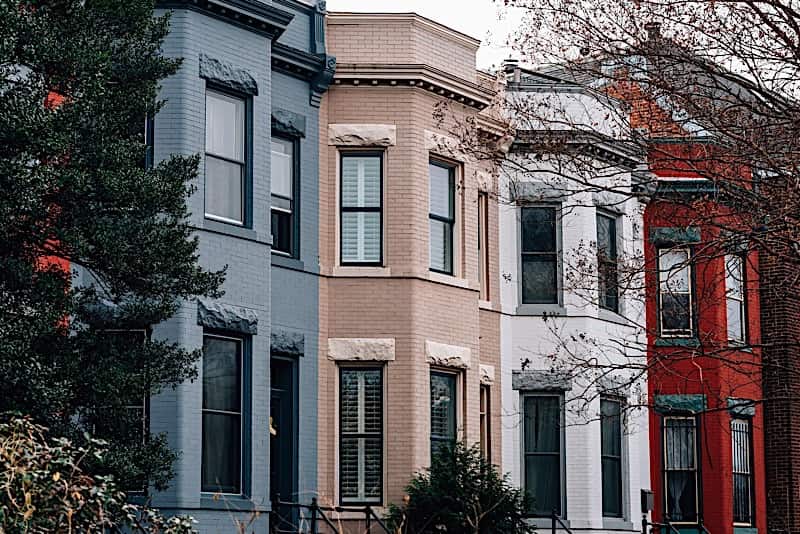 Summary
The most walkable cities can make great investment opportunities across the country. With millennials entering the real estate market in record numbers, learning to cater to their wants is crucial. This generation of homebuyers is searching for sustainability and proximity—making the most walkable cities in the U.S. more attractive than ever. Consider the walkability score next time you evaluate a real estate market, and see how close you are to your next deal.
What do you think are the most walkable small cities? Leave a comment below and help your fellow investors out.
---
Ready to start taking advantage of the current opportunities in the real estate market?
Click the banner below to take a 90-minute online training class and get started learning how to invest in today's real estate market!