Key Takeaways
---
As a real estate investor, you may have already been presented with an opportunity to buy vacant land. If for nothing else, vacant land investments are just as viable as any other exit strategy, if not more so. Vacant land can be a sound investment, as long as you go into it with clear expectations, a full understanding of everything that buying vacant land entails, and a plan for using the land.
What Is Vacant Land?
Vacant land is any land that doesn't currently have a structure in place. Vacant land may have also been built on in the past, only to have seen the structure torn down. In either case, the process of buying vacant lots entails a completely different set of considerations than your typical home buying process.
---
[ What's the best investment strategy for YOU? Take "The 10-Minute Real Estate Investor Personality Test" and find out ]
---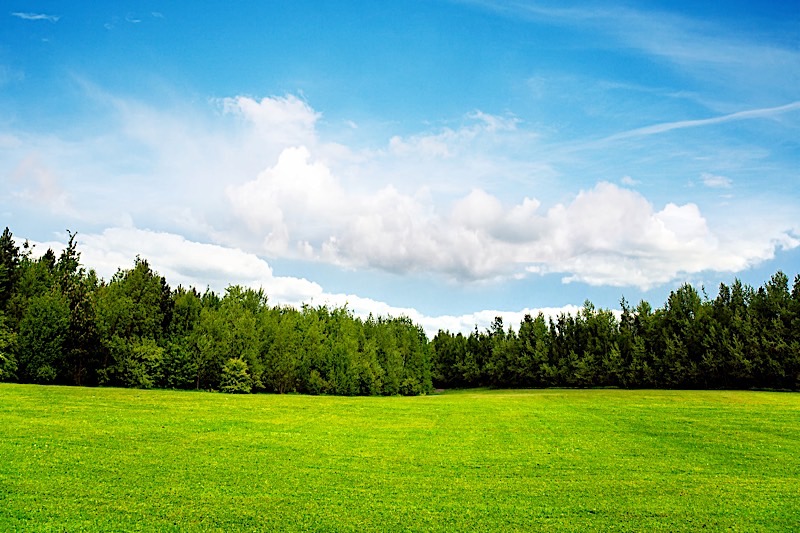 How To Buy Vacant Land
While the process of buying vacant land can seem daunting or overwhelming, you can become a landowner by following the proper steps and thoroughly executing your due diligence. From the moment you show interest in buying a plot of land to the completion of a deal, we've broken down the process into easy-to-manage steps that can help you navigate the land-buying process:
Decide your reasons for buying vacant land: Buying vacant land should not be an impulse decision. Before you buy a piece of land, you need to determine what your purpose for that land is: Are you going to build on the land? Will the building be residential or commercial? Are you planning to subdivide the land and resell it? Wholesale it? The answer to these questions will determine the trajectory of your search.

Come up with a budget: The financial considerations that go into purchasing vacant land are much different than those associated with purchasing a home or commercial property. On the one hand, land by itself is cheaper. On the other hand, however, without a structure as collateral, many banks will require a large down payment and may only be willing to loan on 40 – 50% of the land's value, if they are even willing to provide financing at all.

Find your ideal property: When you've found a property you like, it is then important to take stock of the property's context. Is there easy access to the property? Is it year-round access? Do local utility companies already service the area? Is there cell phone service at the property? Is the neighborhood conducive to your ultimate plan for the property? These are all questions to ask about land for sale before you settle on "the one."

Make your offer: Bargaining with the seller can significantly reduce the price you pay, and significantly reduce what is likely to be a large down payment. You also want to include an option on the land in your ofer so that you have the opportunity to complete your due diligence before completing the purchase.

Mind your due diligence: Due diligence on undeveloped land includes additional steps and expenses. You'll want to hire a surveyor, check the plat (a map drawn to scale of the property), check on existing liens, check zoning and restrictions put in place at the building office and zoning office, and have environmental testing done. You can often have the seller help with these costs.
Should I Buy Vacant Land: Pros & Cons
There are conflicting opinions about whether buying vacant land is a good investment; however, as is the case with any opportunity in the real estate industry, there are pros and cons to consider. These pros and cons will affect your decision in different ways depending on your unique situation. In many cases, however, the cons of buying vacant land can be overcome with proper planning, knowledge and foresight. Here's what you will need to consider before buying vacant land.
Buying Vacant Land Pros
Buying Vacant Land Cons
Pro Tips For Buying Vacant Land
With the right preparation, buying vacant land can be a solid and rewarding investment. Here are our pro tips for the best way to buy land, from determining the best land to buy to making the most of a vacant land purchase:
Buying vacant land can be tricky, but that doesn't mean it isn't a worthwhile consideration. If you approach the process with a clear understanding of what you are undertaking, along with a plan, you can turn a vacant plot of land into your dream home or an opportunity for building wealth. Do you have experience buying or selling vacant land? What is your best piece of advice when approaching and completing a vacant land deal? Please feel free to share your thoughts on the matter in the comments below. Do you want to buy vacant land?
🔒 Your information is secure and never shared. By subscribing, you agree to receive blog updates and relevant offers by email. You can unsubscribe at any time.