Key Takeaways
---
As a real estate investor, you may have already been presented buying vacant land as a new opportunity. If for nothing else, vacant land investments are just as viable as any other exit strategy, if not more so. Vacant land can be a sound investment, as long as you go into it with clear expectations, a full understanding of everything that buying vacant land entails, and a plan for using the land. If you think purchasing vacant land could benefit your portfolio, read the following guide, and learn more today.
What Is Vacant Land?
Vacant land is any land that doesn't currently have a structure in place. Vacant land may have also been built on in the past, only to have seen the structure torn down. In either case, the process of buying vacant lots entails a completely different set of considerations than your typical home buying process. Luckily, learning how to buy vacant land is not as difficult as it may seem.
How To Buy Vacant Land
While the process of buying vacant land may seem daunting or overwhelming, you can become a landowner by following the proper steps and thoroughly executing your due diligence. From the moment you show interest in buying a plot of land to the completion of a deal, we've broken down the process into easy-to-manage steps that can help you navigate the land-buying process:
Find A Good Team

Identify Your Goals

Assess Your Finances

Find Your Piece Of Land

Understand Permits

Hire An Inspector

Make An Offer
---
[ Learn how to analyze deals like a pro! Attend our FREE online real estate class to learn how to identify which investment deals have the best ROI. ]
---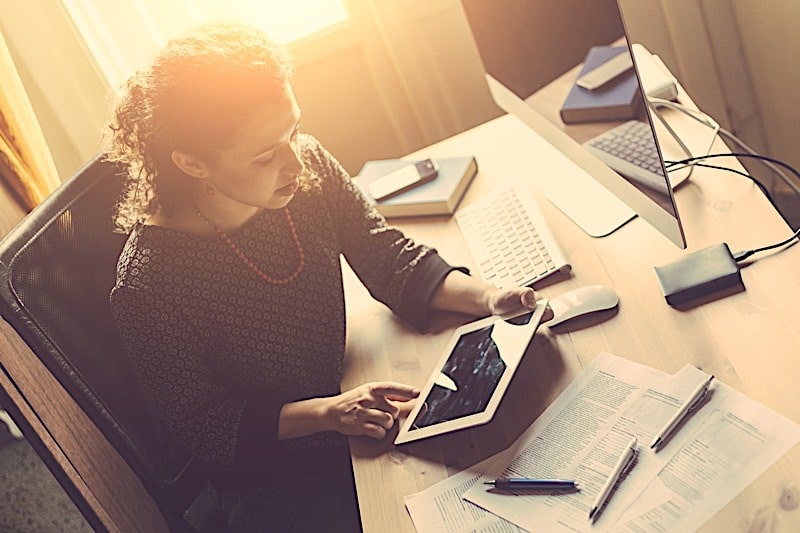 1. Have A Good Team
Real estate investors wear many hats, but that doesn't mean they should shy away from working with a reliable team. A group of trusted professionals is beneficial when buying undeveloped land, as the process requires many more steps than purchasing a traditional property. Any vacant land search should start with the acquisition of a successful team. Network and build connections with architects, contractors, land surveyors, and even other investors who may have a background in buying vacant land.
Not only will the right team be there to help analyze deals, but they can also provide valuable insights into the ideal location. In the absence of a building structure, location adds value to an undeveloped land purchase, thus making this a critical factor when evaluating any land purchase. Investors should, therefore, lean into their network and gather information on the right market areas. Oftentimes, investors will find the best vacant land investments outside of their usual market—making a strong team crucial to the overall process.
2. Identify Your Goals
Buying vacant land should not be an impulse decision. Before you buy a piece of land, you need to determine your purpose for that land: Are you going to build on the land? Will the building be residential or commercial? Are you planning to subdivide the land and resell it? Wholesale it? The answer to these questions will determine the trajectory of your search.
3. Assess Your Finances
The financial considerations for purchasing vacant land are much different from those associated with purchasing a home or commercial property. On the one hand, land by itself is cheaper. On the other hand, many banks will require a large down payment without a structure as collateral. In some cases, they may only be willing to loan on 40 to 50 percent of the land's value if they are even willing to provide financing at all.
Despite the challenges associated with buying undeveloped land, there are still several ways to get started. Investors can opt for traditional financing or private money if they find favorable down payment requirements and interest rates. Loans provided through the U.S. Department of Agriculture (USDA) can also help purchase vacant land.  These options are typically designed for low to middle-income families, though they may still apply depending on your situation and plans for the area. Finally, investors can look into the Small Business Administration's funding, which can help cover a portion of the total cost at market interest rates.
[ Trying to decide how to fund your raw land investment? Click this link for our comprehensive guide to real estate financing. ] 
4. Find Your Ideal Piece Of Land
As you search for the perfect piece of land, consider how different investment strategies will impact your choice. There are many possibilities for raw land, including leasing to farmers, opting to buy and hold, developing a property, and even "flipping" by buying low and selling high. The right decision will depend on the market but remember to weigh your options before settling. Refer back to your investing goals as you decide on an "end game," this will exponentially help the overall purchase process.
When you find a piece of land you like, it is important to take stock of the area. Is there easy access to the land? Is it year-round access? Do local utility companies already service the area? Is there cell phone service? Is the neighborhood or market conducive to the plan you decided on? These are all questions to ask about land for sale before you settle on "the one."
5. Figure Out Permitting
If you have ever rehabbed a property, you know there are permits required for almost any type of construction project. Well, when it comes to raw land investing, there can be even more permits to learn about. During your search for the right piece of land, research any potential permits (and their fees). Here are some common permit requirements to familiarize yourself with as you get started:
Building Permits: Any new construction project is going to require building permits, which could lead to many regulations. Your contractor will already be aware of these requirements in many cases, but it never hurts to do your own research.

Sewer Service & Water: Permits are typically required when requesting new utility services, as they may require the construction of new hookups. Research sewer and water regulations, as towns often have similar requirements for both.

Zoning: Whether you want to develop commercial or residential real estate, it is important that your property is zoned correctly. If not, look up how long the process will take before committing to the purchase as zoning approvals can range anywhere from a few weeks to a few months.

Environmental: In some cases, vacant land may be near designated conservation sites or contain protected plant and wildlife species. Look into maps provided by the U.S. Fish and Wildlife Service and determine if these restrictions apply before doing anything to the land. This will help you avoid any potential issues down the line.

Special Regulatory Issues: Similarly, the land may be in a designated historical district in your town. Investors may need special permits to build in these districts if they are allowed to at all. Review county records for information on your area.
Always give yourself adequate time before choosing a purchase date or making an offer. The approval process for permits can vary greatly based on type and area. It is imperative to consider this information as you analyze the profitability of the potential deal. Rely on the internet for research, and feel free to ask your network for added information. Remember, the goal is to gather as much information at this stage so you are equipped to make the best possible investment decision.
6. Hire An Inspector
Due diligence on undeveloped land includes additional steps and expenses, including working with an inspector. An inspector will help you complete a few necessary steps before purchasing the property, such as environmental and soil testing, surveying, and confirming the presence of utilities. You'll want to check the plat (a map drawn to scale of the property), confirm any liens, check zoning restrictions, and more before committing to the purchase of a property. In many cases, sellers will actually step in to help with these costs.
This is so important because it will help you determine the viability of the deal before you are locked in a contract. Call in professionals and use this time to really research your potential land. In addition to an inspector, raw land investors may also find it necessary to work with a land surveyor and engineer during this portion of the process.
7. Make Your Offer
Bargaining with the seller can significantly reduce the price you pay and significantly reduce what is likely to be a large down payment. You also want to include an option on the land in your offer so that you have the opportunity to complete your due diligence before completing the purchase. Furthermore, if you are opting for seller financing, this is the time to negotiate the terms of your agreement.
What Should You Put On Vacant Land?
Part of learning how to buy vacant land involves learning how to identify the best purpose for the land. Vacant land presents a blank slate for land use purposes. As an investor, you have many options for how you can use it. Here are some of the top ideas:
Produce farm

Wind farm

Solar energy

Vineyard

Golf course

Event rentals

Parking lot

Dairy farm

Livestock farm

Sports field

Concert venue

Outdoor advertising

Horse stables

Storage

Junkyard
Pros & Cons Of Buying Vacant Land
There are conflicting opinions about whether buying vacant land is a good investment; however, as with any opportunity in the real estate industry, there are pros and cons to consider. These pros and cons will affect your decision in different ways depending on your unique situation. However, in many cases, you can overcome the cons of buying vacant land with proper planning, knowledge, and foresight. Here's what you will need to consider before buying vacant land.
Buying Land Pros
The ability to do whatever you choose with the land: When you purchase vacant land, you are free to do with it as you please, as long as it meets zoning laws and regulations. Building on vacant land allows you to create your vision from start to finish, whether that vision is a wholesale deal or building the home of your dreams.

Outright, direct ownership: Many vacant land purchases are made in cash, meaning that you will immediately own your investment outright. Even if you can finance raw land, you are more likely to pay it off in a much shorter time frame than you would a developed piece of land.

Low maintenance: Vacant land that is part of a buy-and-hold investment strategy may not require too much maintenance. Of course, the opposite could be true, too. The trick is to buy vacant land you are comfortable maintaining.

Affordability: Taxes and fees for vacant land are typically much lower than they would be on developed land, making vacant land cheaper to own over the long run. You may also score a deal when purchasing the land since many owners of vacant land are highly motivated sellers. These factors can make a huge impact on your long term ROI.
Buying Land Cons
More difficult to finance: How hard is it to get a loan for land? Very. Banks and other financing institutions will typically loan a much lower percentage of value on undeveloped land without a structure in place to serve as collateral. You can help overcome this by presenting your lender with a rock-solid plan for developing the land (if that is your intention) before you ask for financing. Otherwise, prepare yourself with a hefty down payment for any vacant lot financing.

Delayed returns on your investment: Without rental income coming in, your vacant land won't be making any money to cover expenses like property taxes or improvements to the land. If you can't absorb these costs long-term, you may need to get creative to cover these types of expenses. You can rent out the land to seasonal businesses (think pumpkin patches and Christmas tree lots) or other transitory businesses.

You can't claim depreciation: Depreciation does not apply to undeveloped land, which means you can't claim this as a tax deduction like you would on developed land. Additionally, you won't have a mortgage, so you won't be able to deduct mortgage interest come tax season either.

The land may not be permitted yet: Permitting can be a time-consuming and tedious process. Current zoning and permitting for a given piece of land is something you will find out during your due diligence, which means overcoming zoning and permitting issues should be a part of your plan from the beginning.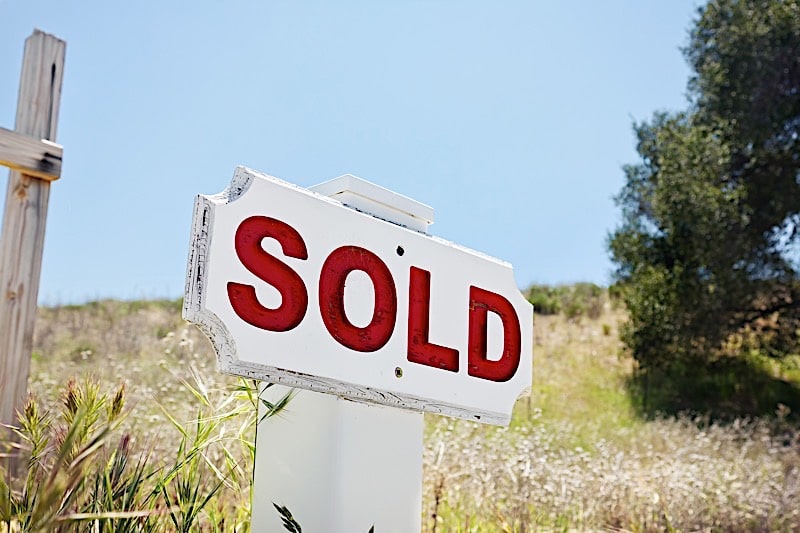 More Tips For Buying Vacant Land
With the right preparation, buying vacant land can be a solid and rewarding investment. Here are our pro tips for the best way to buy land, from determining the best land to buy to make the most of a vacant land purchase:
Work with a local pro: Working with an agent who has extensive experience in land deals can make the buying process more manageable and can help you avoid some common pitfalls. Your Realtor can help you decide where to buy land, they can verify whether a plot of land can be subdivided, they will be able to provide details about the area and neighborhood, and they will be able to negotiate the sale on your behalf.

Consider the neighborhood, roads, and access: You cannot overlook the details of the area you are buying in. If you plan on building luxury apartments, you would not want to buy in an area with primarily modest, single-family homes and vice-versa. Roads, property access, and utilities are also important considerations that should absolutely not be overlooked.

Don't skimp on the survey or environmental tests: While testing and surveying can take time and be expensive, these steps are well worth taking in the long run. Hire a surveyor yourself rather than relying on a seller's past surveys and have environmental testing done to check for contamination in the soil. Taking these steps before buying a plot of land can help avoid future upsets and headaches after you complete the purchase.

Don't expect to get a loan: Financing vacant land can be extremely difficult. Since vacant land doesn't carry with it as much leverage as developed land, your lending institution may not offer much, if any, financing on the land. You may be lucky to get a 50 percent loan on the value of the property. However, the likelihood of getting a loan and of getting a higher percentage loan increase if you can cultivate a good relationship with a local lender.

Don't make assumptions about zoning: If the land is not zoned for your purposes, don't assume that you can have it rezoned. You should check with local zoning offices before you purchase the land if there is any chance this will be an issue. The last thing you want to do is buy land to build a home on, only to discover that you cannot get the correct zoning and permits.

Don't meet the neighbors: Occasionally, you may run into areas where the neighbors disagree with your plans to buy and develop vacant land. Neighbors may share your information with others in the area or attempt to organize against you. It is best to avoid sharing your development ideas in these cases until they are set in stone.

Establish easements: An easement is a legal arrangement that will allow you specific, limited use of land that you don't own. When you're investing in vacant land, you might find that you need to obtain some easements. For example, let's say that you found a perfect lot of land, but it hasn't been properly developed because it's vacant. To access the land, you might need to use a privately-owned road located on your neighbor's property. In this case, you'll need to go through the process of obtaining legal permission to use this road, and only for the specific purpose of accessing your land.
Summary
Buying vacant land can be tricky, but that doesn't mean it isn't a worthwhile consideration. If you approach the process with a clear understanding of what you are undertaking, along with a plan, you can turn a vacant plot of land into your dream home or an opportunity for building wealth. Start by building a network and then research potential financing options. These steps can help you decide if vacant land will be a profitable addition to your investment portfolio. With the right support, the decision to buy vacant land may be your best one yet.
---
Ready to start taking advantage of the current opportunities in the real estate market?
Whether you're brand new to investing or have closed a few deals, our new online real estate class will cover everything you need to know to help you get started with real estate investing. Expert investor Than Merrill explains the best real estate strategies to help get you on the path towards a better financial future.
Register for our FREE 1-Day Real Estate Webinar and get started learning how to invest in today's real estate market!