Key Takeaways
Key Takeaways:
---
Are you excited by the idea of developing real estate from start to finish? Are you passionate about the process of buying and selling properties? Do you have several years of real estate experience under your belt and want to take your career to the next level? If you answered 'yes' to these statements, consider learning more about how to become a real estate developer.
What Do Real Estate Developers Do?
Real estate developers are entrepreneurs who oversee the development and redevelopment of properties. They plan and control projects from start to finish, from purchasing land to building the property. Most real estate developers work on commercial real estate projects, including retail spaces, office and residential buildings, and travel and leisure developments.
If you're wondering what becoming a real estate developer would be like, you can compare the profession to the role of a project manager. Like a project manager, developers oversee projects from start to finish, make major decisions, and recruit and manage professionals to execute project plans.
Real estate professionals are often attracted to the development profession due to the complexity of projects and the potential for earning high returns. However, keep in mind that the presence of risk counterbalances any opportunity to earn lucrative profits. Read more on why an investor might want to become a commercial real estate developer.
---
[ Do you have what it takes to run your own real estate business? Register for our FREE online real estate class, to learn from experts how you can replicate their successful business systems in your area. ]
---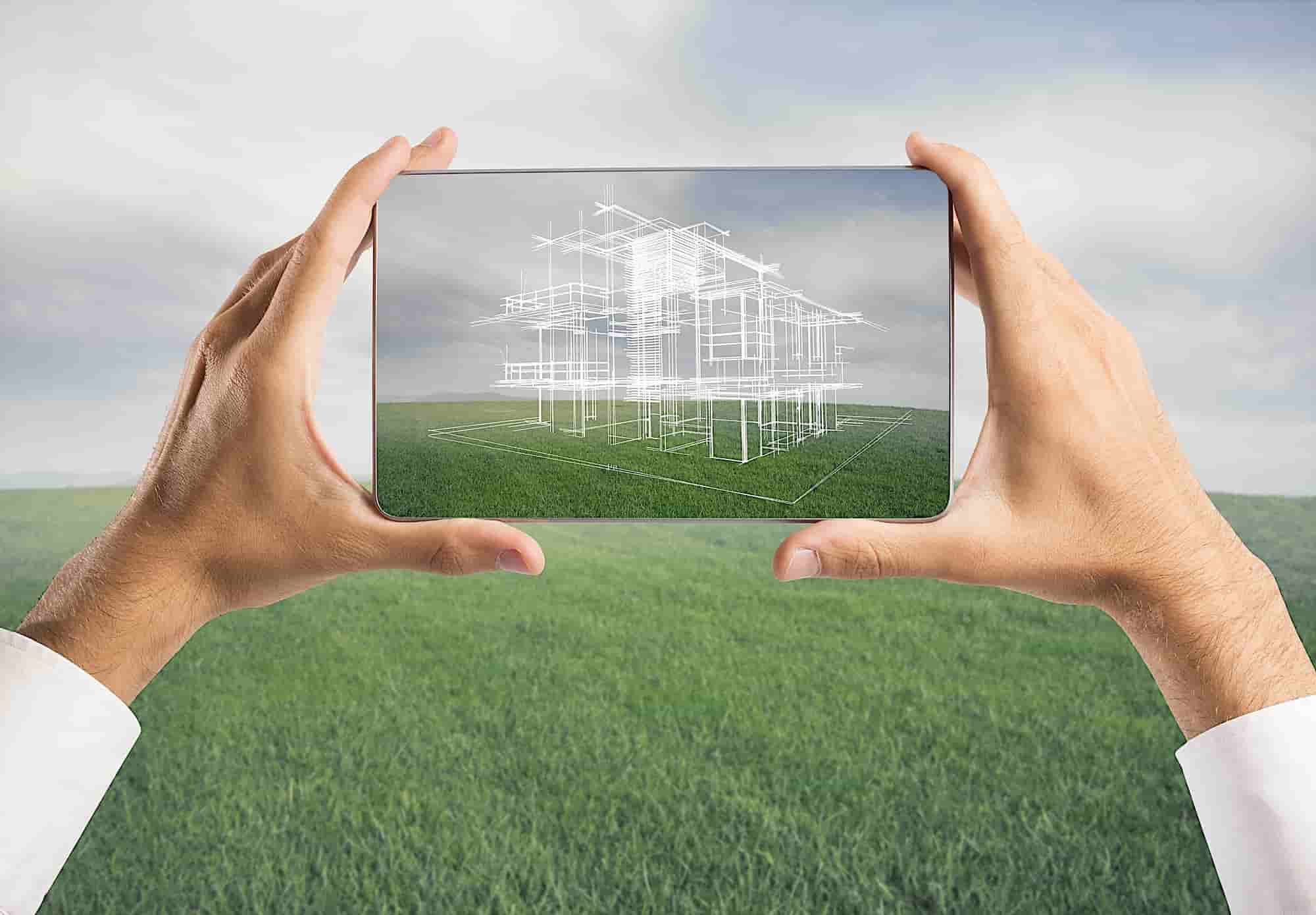 Daily Responsibilities Of A Real Estate Developer
Real estate developers must become adjusted to a constantly demanding work environment. You will have several new challenges to deal with daily that will be hardening, exciting, and rewarding. Daily responsibilities of a real estate developer include:
Visiting and analyzing land plots and properties

Meeting with contractors and investors

Book balancing

Time management and organized scheduling

New project research

Confirming properties are up to code

Troubleshooting

Communicating with local organizations
Requirements For Becoming A Real Estate Developer
If becoming a real estate developer interests you, the next step is to find out whether or not you possess the traits required by the profession. Most experts recommend having a few years of real estate experience, which allows you to familiarize yourself with the ins and outs of the real estate market and start building a professional network. Pedro Hernandes, the demand generation manager at Groundbreaker, offers this insight into the requirements to be a real estate developer: "A real estate developer must hold a bachelor's degree in a related field, such as management, business or even engineering. The ability to plan and organize projects, general knowledge of real estate and an entrepreneurial mindset are all important skills to become a real estate developer".
You will also need strong analytical and research skills so that you can make wise investment decisions. Finally, you'll want to think about how to maintain your moral code when managing large-scale projects and large groups of professionals. The sections below elaborate on each of these aspects.
Real Estate Experience
Those wanting to become a real estate developer should understand that, although no traditional education is required, experience in a real estate-related field would prove to be invaluable. In addition, having prior knowledge of the different risks and obstacles related to real estate development will reduce your exposure to risk and help you make wise investment decisions.
If you don't already have previous real estate experience, focusing on your real estate investment education is a good place to start. Use our guide to finding the right real estate training program to help initiate your education.
Building a solid foundation in real estate also allows you to learn how to prevent common mistakes and gain invaluable market insights. Finally, it will afford you the time to build up a professional network, a crucial aspect that will be discussed in this next section. Get a head start on your real estate developer training by learning common industry terms to know or reading commercial real estate books.
Building A Network
One of a real estate developer's main responsibilities is recruiting, hiring, and managing professionals from various fields. Charles McMillan, the founder of Stand With Main Street, suggests making connections with people who are affiliated with every part of the building process. "You'll need to make connections to people who can assist you with funding, land acquisition, marketing, and client identification," says McMillan. Building a strong network of such professionals will make a developer's job much easier, as it allows them to seek advice from and hire colleagues that they can trust. So, when attending your next event, try implementing some of these tried and true networking tips from leading real estate experts.
Research
When deciding whether or not becoming a property developer would make for a good career fit, you should first ask yourself if you have strong research and analytical abilities. The most successful real estate developers spend hours researching the real estate market to find new opportunities and avoid high-risk proposals. However, they must also have the analytical ability to plan for the short and long term, using their resources. This includes quickly finding solutions to common and rare problems, requiring resourcefulness, creativity, and patience.
Wise Investing
The research and analytical abilities discussed above also tie into a developer's knack for making wise investment decisions. When developing a new property from start to finish, many financial resources are invested in purchasing land, procuring building materials, managing construction, and acquiring human resources.
There will always be the risk of drastic loss at such a high cost if a project fails. Therefore, someone who wants to know how to become a property developer should ask themselves if they are willing to face these risks.
Ethics & Integrity
Maintaining an ethics and integrity standard is paramount to the success of any business owner and is what will set your enterprise apart from the rest. Because developing a property involves many professionals contributing to a finished product, their work and conduct will all reflect upon your brand. This is why establishing and communicating a code of morals and integrity from the very beginning is necessary.
Maintaining a reputation of uncompromising ethics and integrity will help you win new clients and repeat business, thus helping to build your brand. Read more on the conversation on the importance of ethics and integrity for developers.
What Is The Average Salary Of A Property Developer?
According to ZipRecruiter.com, the average annual pay for a real estate developer is $73,875 a year. While this is the average, the range varies from $131,573 to as low as $24,574. However, the majority of real estate developers' salaries are between $45,500 and $100,000. Advancement in pay relies heavily on skill level as well as years of experience.
[ Ready to take the next step in your real estate education? Learn how to get started in real estate investing by attending our FREE online real estate class. ]
What Are The Different Paths For Real Estate Development?
Within real estate development are several career paths, but advancement is determined by time and experience. First, you can look into being the following entry-level positions that can help you begin your career:
Real Estate Sales Associate

Asset Management Specialist

Architectural Designer
Next, you can look forward to mid-experience positions such as:
Real Estate Broker

Real Estate Analyst

Project Manager
Lastly are executive-level positions, including but not limited to:
Director of Strategic Accounts

Principal Product Manager

Senior Investment Analyst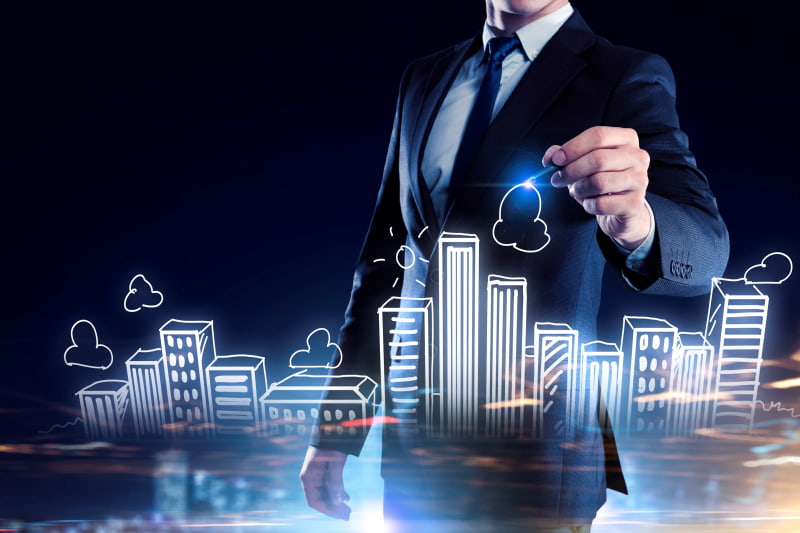 Getting Into Real Estate Development
Now that you have learned about the attractive qualities of becoming a real estate developer, you are probably interested in how you can get involved in the industry. Here are the steps it takes to successfully get into real estate development:
Commit to a real estate market and investing strategy

Establish a team of reliable and experienced professionals

Build connections with investors who will be willing to fund your projects

Create a clear timeline that establishes project deadlines

Market your project to get the word out
Real estate development has the potential to generate great wealth. However, most investors involved do not use their own money to fund their deals. In fact, they finance their projects by using other people's money. Commercial loans are popular financing options, and private lenders are great resources as well. You can become a real estate developer without using your own money by taking advantage of these options.
Real Estate Developer vs. Real Estate Investor
Finally, let us draw the distinctions between a real estate developer and a real estate investor, as they are easy to mix up. An investor is an individual who buys properties and then later sells them for a profit. They may choose to hold properties and rent them out for residual income rather than sell them in some cases.
In contrast, a real estate developer is someone who manages the development of a property. They may develop a piece of land, build a new property, or renovate an existing property. Real estate developers tend to have a heavier involvement in the construction aspect of real estate. Investors focus on taking advantage of market opportunities and don't necessarily need to conduct any renovation or construction work.
Summary
Learning how to become a real estate developer requires ambition, technical skill, and real estate savviness. However, if you have a few years of real estate experience under your belt, you have already started building the foundation that you need to succeed. If you're at the beginning of your career, a real estate investment program could be just the resource you need to help you get started.
---
Ready to start taking advantage of the current opportunities in the real estate market?
Whether you're brand new to investing or have closed a few deals, our new online real estate class will cover everything you need to know to help you get started with real estate investing. Expert investor Than Merrill explains the best real estate strategies to help get you on the path towards a better financial future.
Register for our FREE 1-Day Real Estate Webinar and get started learning how to invest in today's real estate market!