by Than Merrill | @ThanMerrill
The state of the U.S. housing market has been in flux for the greater part of a decade. Housing prices plummeted to record lows when the recession took hold and they are now within reach of where they were at their peak (pre-recession) levels. Of particular interest to investors, however, is not the state of the entire housing market, but rather the individual metros in which they wish to participate. While it is true that the overall housing market can impact individual regions, there are still cities that stand out. In fact, investors would be wise to consider those markets that are more conducive to their investment strategies. If you are in the business of rehabbing and flipping houses, it might be worthwhile to research which markets have the best home flipping returns. Or, you can refer to the following info-graphic that's has already identified the markets with the best home flipping returns: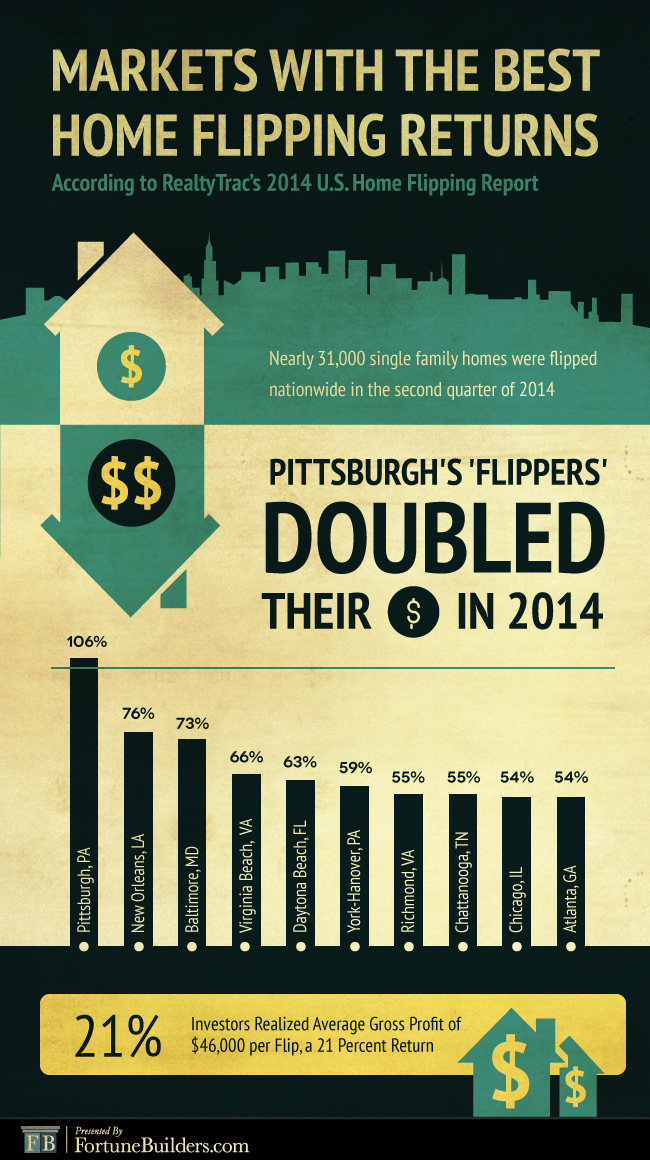 🔒 Your information is secure and never shared. By subscribing, you agree to receive blog updates and relevant offers by email. You can unsubscribe at any time.